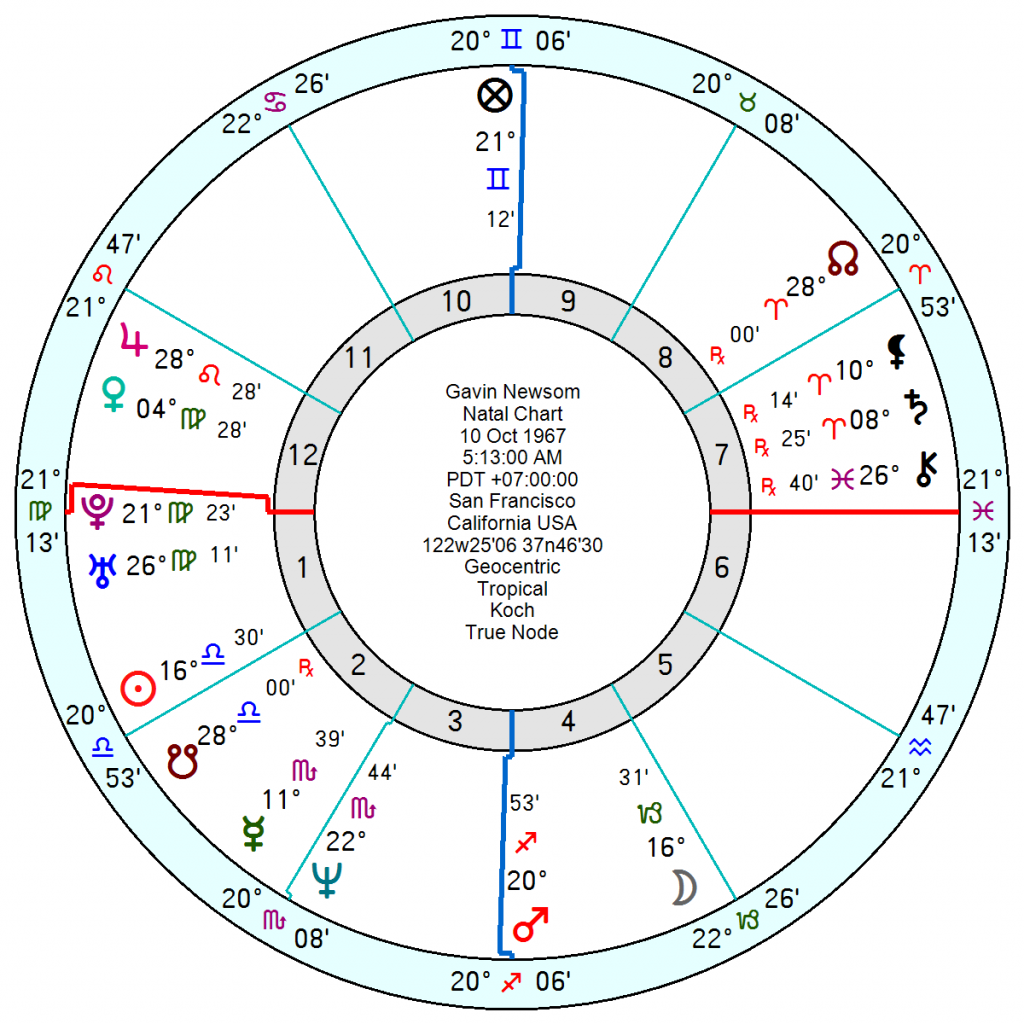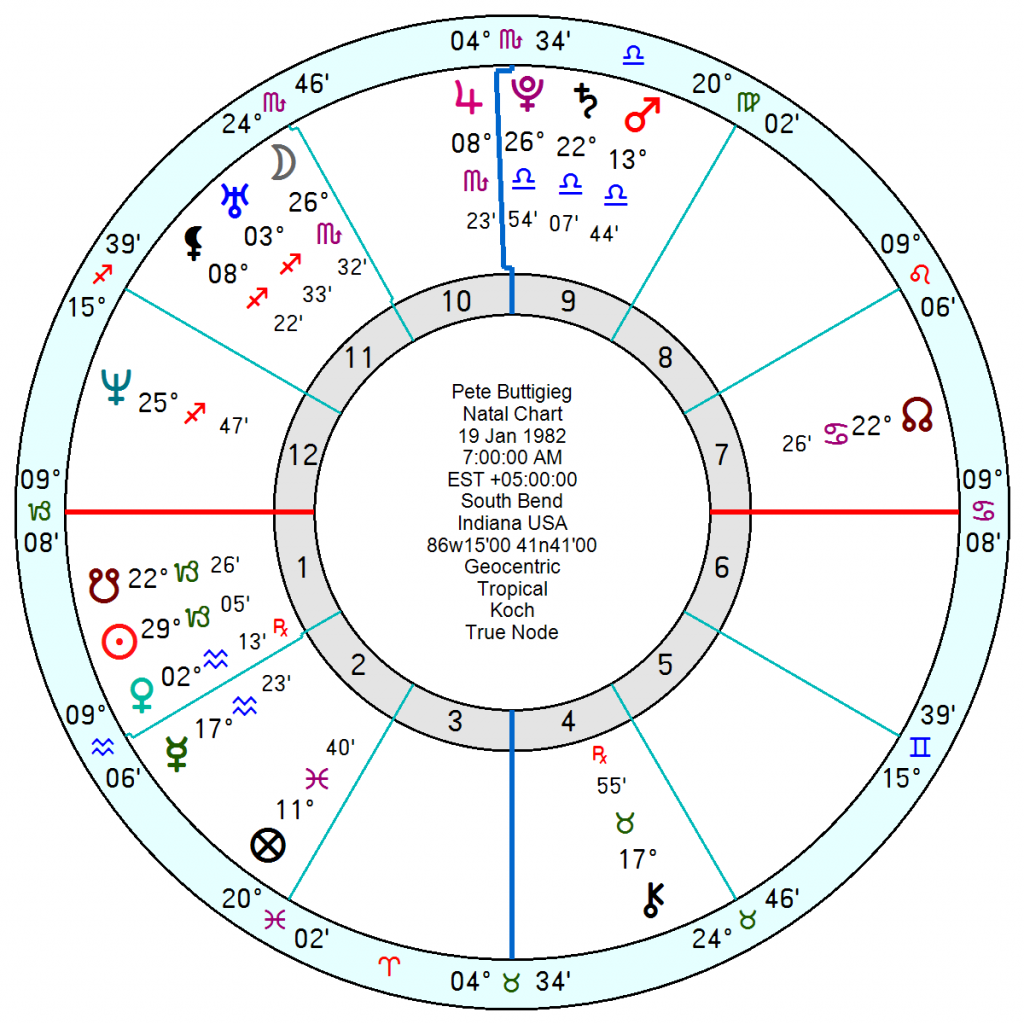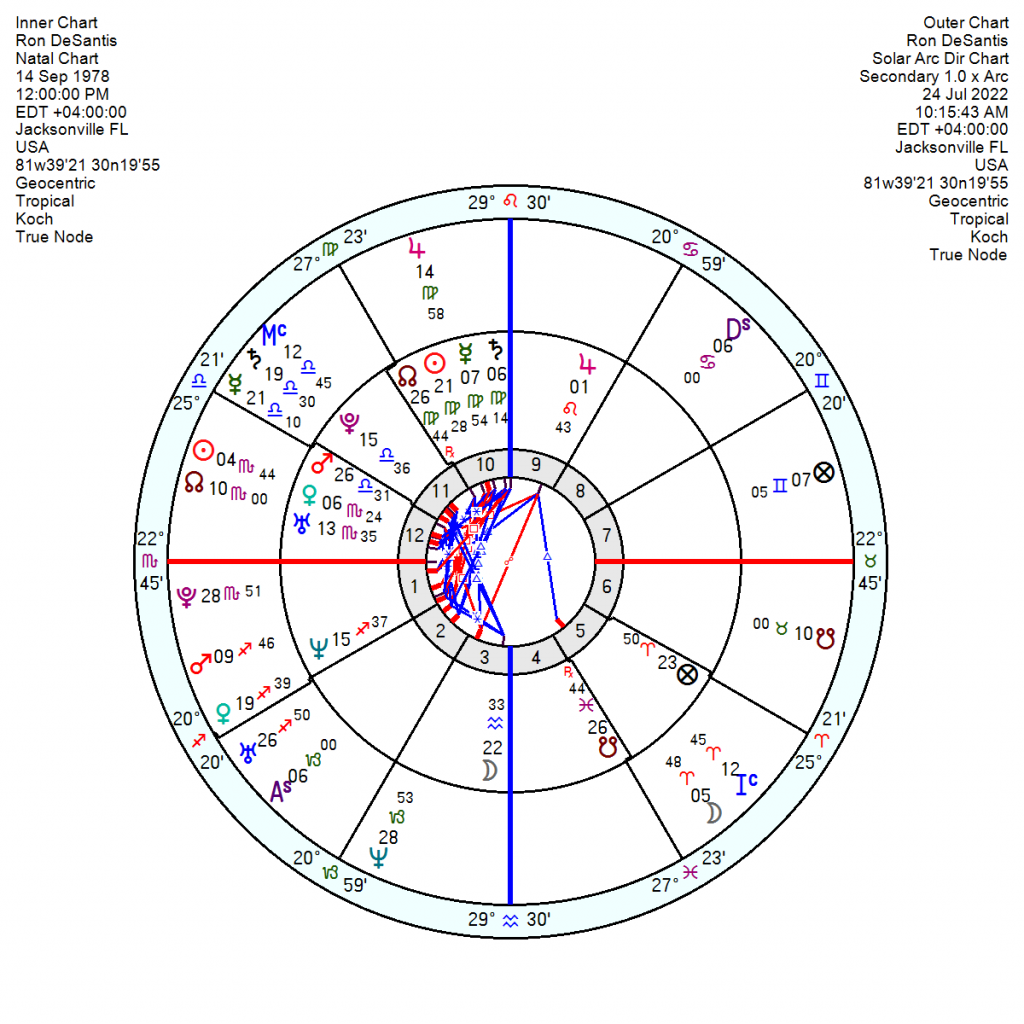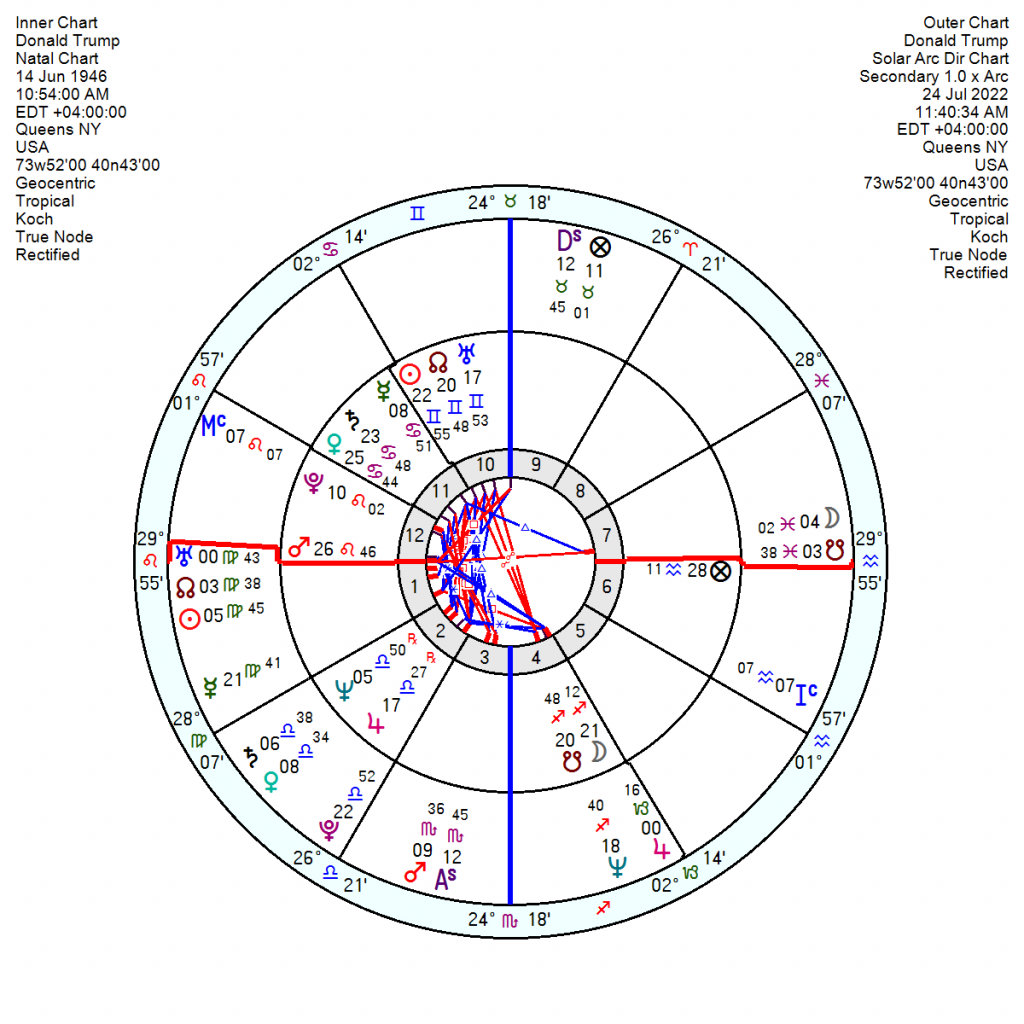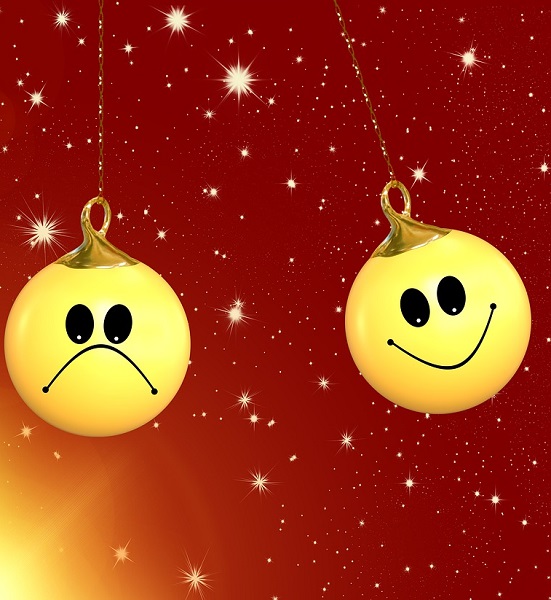 The race for the White House in 2024 is wide open with Biden's approval ratings plummeting and VP Kamala Harris in no better a state. The Biden Term chart is flagging up extreme distress through 2023 with the Solar Arc Saturn closing the square to the disruptive Mars Uranus to exact as well as the Solar Arc Sun conjunct the Saturn; and by 2024 the Solar Arc Saturn will conjunct the Jupiter to damp enthusiasm further.
Below is only a sneak and rapid peak at a few possible runners, some with no birth time.
  Kamala Harris, 20 October 1964 9.28pm Oakland, CA, is in a panicky, uncertain year in 2024 with three undermining Neptune hard aspects to midpoints. Nothing to suggest she'll come up smelling of success.
Gavin Newsom, 10 October 1967 5.13 am on the other hand while not totally upbeat does have tr Jupiter moving across his 10th house at the election and beyond, for a smidgeon of success and prominence. He looks hopeful but may not succeed; and will be less fortunate in 2028.
Pete Buttigieg, 19 January 1982 7am South Bend, Indiana, has the heavy pressures of tr Pluto conjunct his Capricorn Sun across the 2024 election. Tr Saturn is not quite out of his low profile 1st Quadrant so is not at a peak which comes in later years. 2025/26 look good or him; and so does 2028 – not perfect but a definitely hopeful election.
Mitch Landieu, 16 August 1960, no time, is making a confident and successful push through 2023 to late 2024 with tr Pluto square his Jupiter/Pluto though that runs alongside muddle and mayhem Neptunian influences. But something is keeping his spirits up.
Joe Manchin, 24 August 1947, no time, who has been blocking the Biden agenda despite being a Democrat (in name at least), may be keeping his profile high for a run. He'll have high hopes which are disappointed in 2023/2024 (and exact at the election) though he does pick up more fortunate Pluto transits to his Jupiter/Pluto midpoint in 2024/25.
On the Republican side, Mike Pence can forget it since he has troubled, aggravated influences over the next few months and disastrous, dead-halt ones in 2024. Not a chance.
Ron DeSantis, 14 September 1978, no time, has two strongly upbeat, fortunate and successful influences in 2024. Tr Uranus square his Sun/Jupiter midpoint in October 2024 and again spring 2025; with tr Pluto opposition his Jupiter in 2024/2025 including across the Inauguration. Whether he runs or not, he'll be firing ahead on all cylinders and on a high.
Donald Trump, has more than a few sinkholes and mudslides to cope with over the next year with a scary, trapped, dead-halt Solar Arc Mars square his Pluto, exact in six months; and a discouraging also blocked Solar Arc Pluto square his Saturn, exact this time in 2023. Tr Uranus will be shaking his self-esteem through 2024 as it squares his Mars. His Solar Arc Neptune will conjunct his South Node over the election and is aiming to undermine his Moon and Sun in 2025/26. He does have Jupiter moving through his 10th which can be successful but that won't outweigh the minuses on his chart. He's already starting to lose his stranglehold on the Republicans and the next year may finish the job.