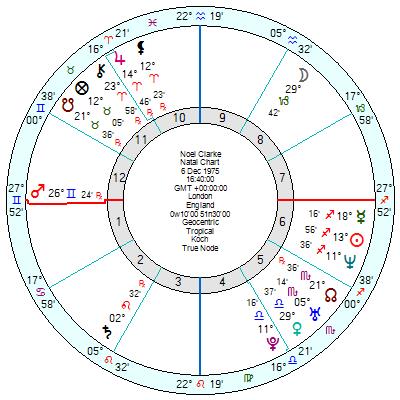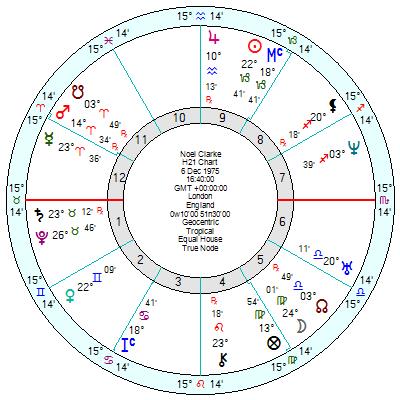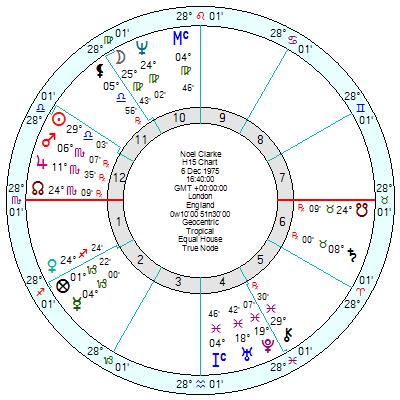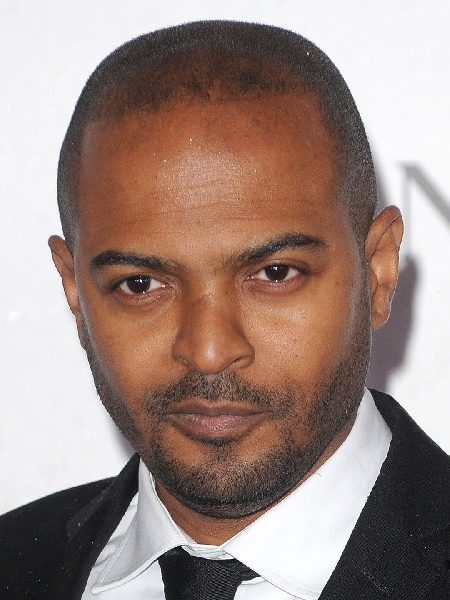 Noel Clarke, the powerhouse actor, writer, producer, director, who won this year's outstanding BAFTA for his contribution to British cinema, is a wonderful example of where talent and driving determination can break down barriers and overcome obstacles.
Born 6 December 1975 4.40pm London, in a council house in Nottinghill, brought up by a nurse single mother, he wanted to be an actor but didn't know how. A stint at an acting school landed him a Royal Court role for which he won the Laurence Olivier Award for 'Most Promising Newcomer'. Then because of the lack of opportunities for black actors he started writing and broke into the big screen with his successful Hood trilogy, in which he starred, directed and was the writer, picking up a BAFTA Rising Star Award in 2009 along the way. Since then, he has founded a production company, Unstoppable Entertainment, alongside Jason Maza which produced the Sky hit series Bulletproof, in which he stars, now aiming for its fourth series and 10 other feature films.
His speech at BAFTA this year dedicated his award to 'the under-represented', making clear his intention to continue diversifying the industry. In an interview recently he said racial prejudice doesn't make him angry any more. "Anger gets in the way of getting things done. Now someone puts up a wall in front of me and I think, where do I hire a bulldozer?"
"Going through this industry as a person of colour, there is a lack of respect and opportunities. You have to achieve 10 times more than other people to be considered near their level. I have won awards that would open a shitload of doors if I fitted the cookie-cutter mould."
He has a hard-working 6th house Sun Neptune and Mercury in Sagittarius trine Jupiter in pro-active Aries and widely trine Saturn in Leo. A Fire Grand Trine is entrepreneurial and inspirational, has strong self-belief and faith in luck being there which it usually is, and leadership ability. The Grand Trine is even more potent being a Kite from Jupiter opposition Pluto, giving him courage and a double-dose of pushiness. As if that isn't enough, he's got an assertive Mars in Gemini on his Ascendant.
He has charming, imaginative Venus and innovative Uranus in his performing 5th house squaring onto Saturn in ambitious Leo in an emotionally-reserved opposition to an 8th house Capricorn Moon.
  His writer's 21st Harmonic and his actor's 15th harmonic are both notable, as is his creative 7H, enduring 11H and breakthrough 13H. An all-round prodigious dynamo.
Add On: Sigh, another talent bites the dust. Testosterone plus arrogance and a more supine culture were never a good mix.
He has been suspended by Bafta "in light of the allegations of serious misconduct" in the Guardian from 20 women, all of whom knew Clarke in a professional capacity. He "vehemently" denies "any sexual misconduct or wrongdoing".
  Clarke does have that pushily confident Pluto opposition Jupiter which often appears in the charts of the successful since they are able to bulldoze ahead and assume rules and regulations don't apply to them. He also has a can-be-autocratic Saturn square Uranus tied into his Moon and Venus. His birth time is from memory and I'd wonder about its accuracy. There is not much affecting the Midheaven/Ascendant or Solar Arc MC on this birth time at the moment. All that is showing is his Solar Arc Sun Neptune conjunct his Moon and then Solar Arc Sun opposition his Saturn in 2023.  The Moon connection could be now if his birth time was considerably earlier in the day – indeed an early morning birth could bring tr Pluto conjunct his Moon.  
  When Kevin Spacey's career went into freefall tr Pluto was conjunct his Solar Arc Midheaven and tr Uranus was conjunct his Moon with tr Saturn trine his Moon.  That was also on a 'from memory' birth time but seems more feasible.  Weinstein's downfall came with tr Saturn conjunct his Solar Arc Neptune and tr Pluto square his Saturn/Neptune midpoint and square his Saturn/Jupiter midpoint.
It's difficult to see any road back for Clarke, though he has some Jupiterian cheer after mid this year. Ahead is exceptionally troubled as his Solar Arc Sun Neptune continues to hard aspect his Moon Saturn Venus Uranus T Square – which was always going to bring a crisis or rolling series thereof for several years ahead. And 2023 has the panicky-failure tr Neptune square his Mars.