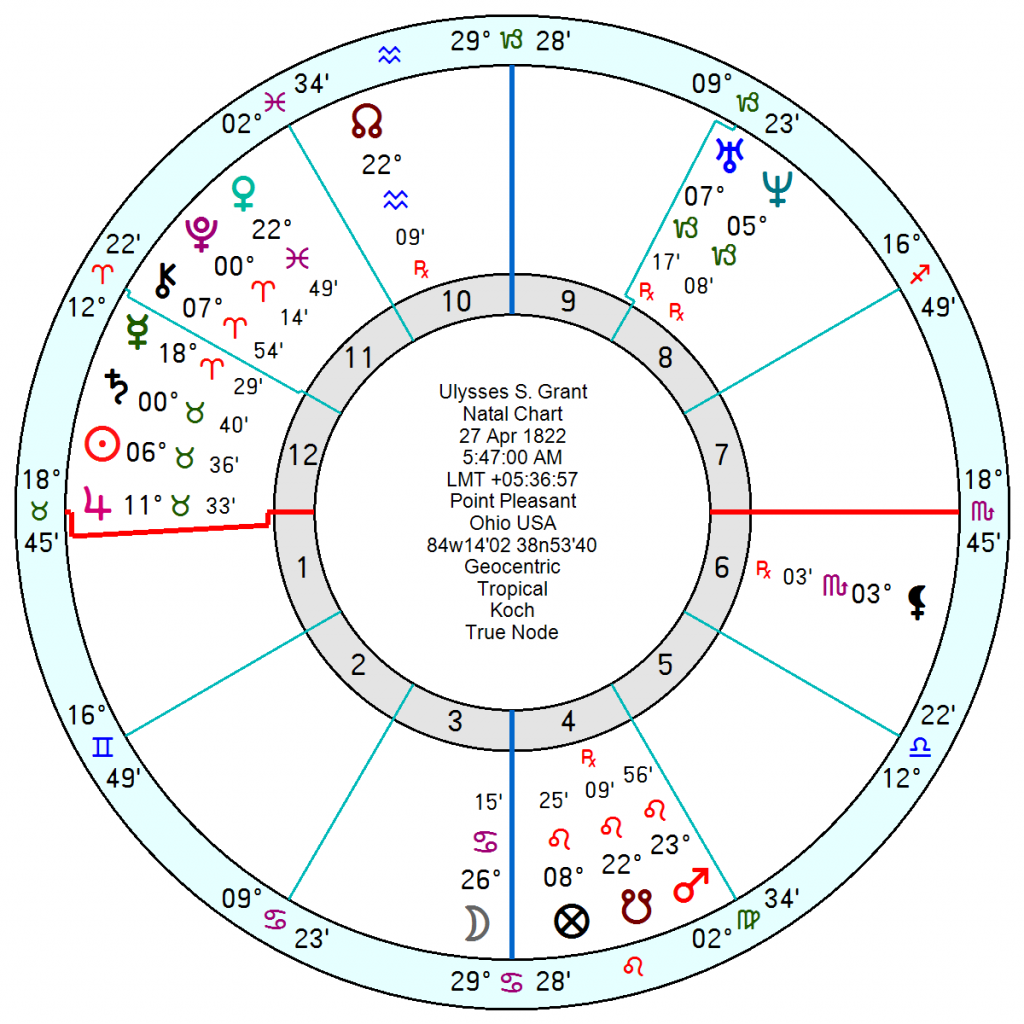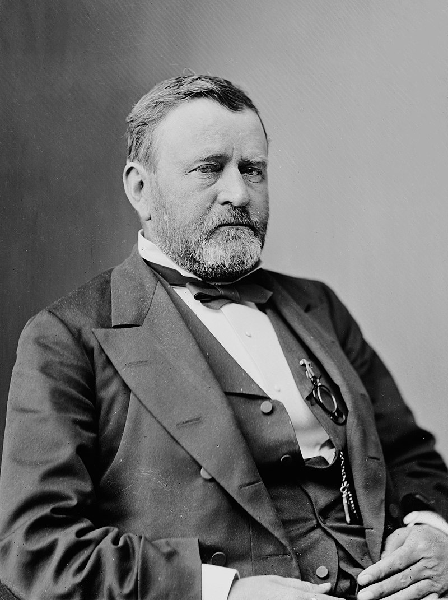 Ulysses S Grant, the 18th US President from 1869 to 1877, was an effective civil rights executive who created the Justice Department, prosecuted the Klan, worked to protect African Americans civil rights and promoted an innovative Native American policy. He also campaigned against polygamy and pornographers. Before his political career, he had been a military officer and Commanding General, who led led the Union Army to victory in the American Civil War in 1865. His term of office was tainted by scandals which led later historians to write him off as a sub-standard president but in recent times his achievements have marked him out as notable.
He was born 27 April 1822 5.47am Point Pleasant, Ohio, grew up with an ability to manage horses and joined the army. After a hiatus when he left his military career to pursue business ventures which failed, the family lived in poverty for some years. On Lincoln's call to arms in 1861 he re-enlisted and eventually was appointed as commander by Lincoln.
He was a Sun Taurus conjunct Saturn on one side and Jupiter on the other which were all trine Uranus Neptune in Capricorn – so he would be inventive, determined, practical. His Pluto at zero degrees Aries was square Uranus Neptune giving him a rebellious streak and an inclination to upset the old mould. His 'crusading' Aquarius North Node opposed Mars in flamboyant Leo, tying him into the mood and events of the moment. His Venus in Pisces was trine a patriotic Cancer Moon, giving him a sentimental streak.
In the final year of his life, in dire financial straits and dying of throat cancer, he wrote his memoirs, with his friend Mark Twain offering financial assistance, which were a major success. He lived for only five more days after finishing it. His wife received about $450,000 in royalties (equivalent to $13,600,000 in 2021.
His inspired and idealistic 11th harmonic was strong, as was his humanitarian 9H; and his breakthrough-genius 13H.