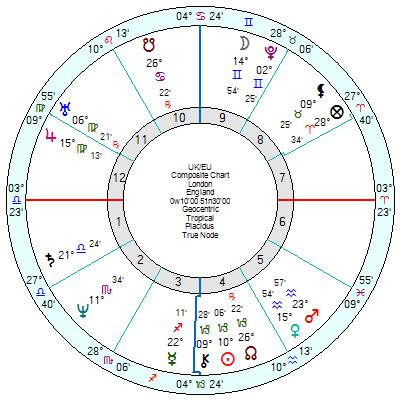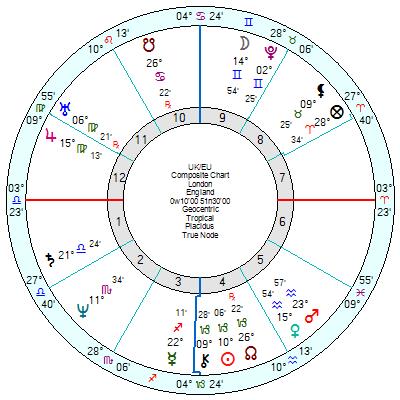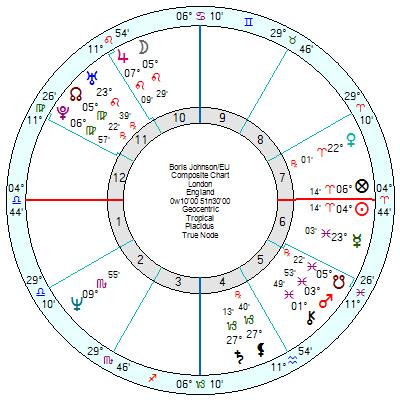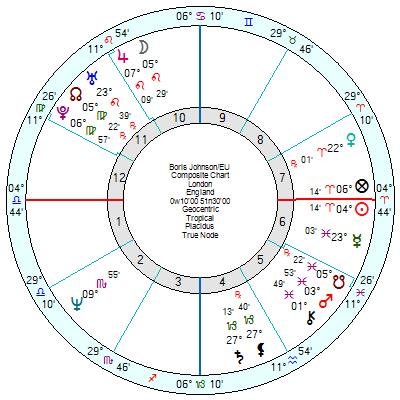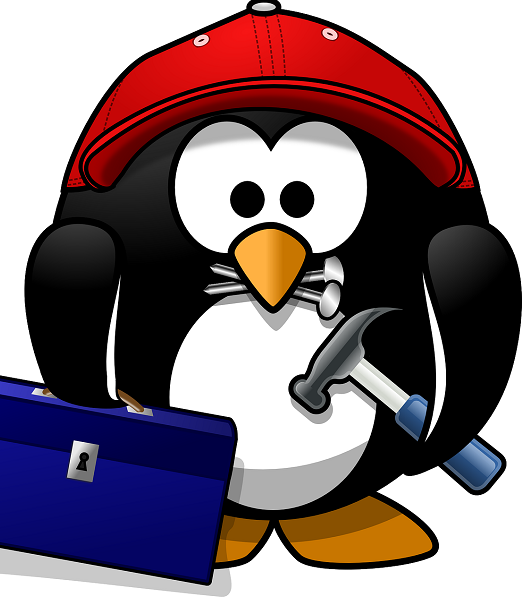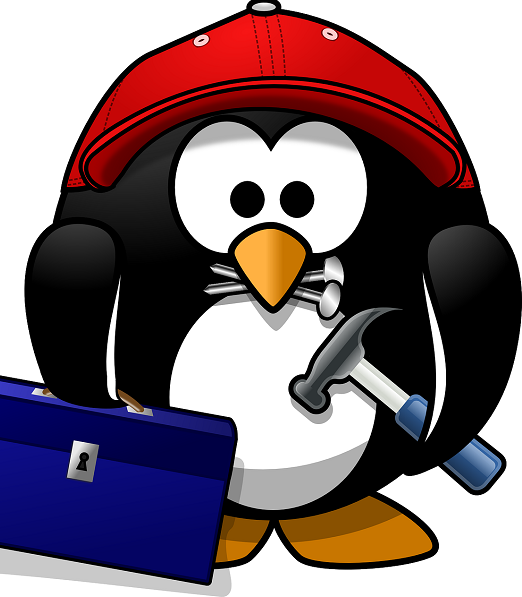 Boris and his 'nightclub bouncer' EU negotiator David Frost have decided on a 'wholesale change of approach' to the Northern Ireland problem by eliminating all checks on the Irish sea trade border. The threat is that the UK will suspend the Northern Ireland protocol – which was only signed late last year and such a step would be in contravention of international legal obligations – if the EU does not give way.
The UK/EU relationship chart does have an uncertain, confused and evasive tr Saturn square the composite Neptune exactly now as well as a disappointing and evasive/dishonest tr Neptune square the composite Mercury and the disastrous Mars/Saturn midpoint – both of which influences run into and through 2022 – so the distrust and rancour won't subside.
Frost's Term chart, 1 March 2021, looks argumentative at the moment with plans not working out from August 12th to late November and much much worse in 2022/23. His relationship with Maros Sefcovic, the EU's representative is at cross purposes to start with – and again shows next year as the most disruptive.
Both Boris and Frost's respective relationship charts with the EU will lurch through a few mishaps this year but again it is 2022/23 when the significant struggles show up. The same goes for Frost's personal chart with failure write large from April 2022 onwards and he and Boris are not exactly in harmony from early 2022 onwards either. Which repeats what's been said before.
See previous posts June 8 2021; February 2 2021.