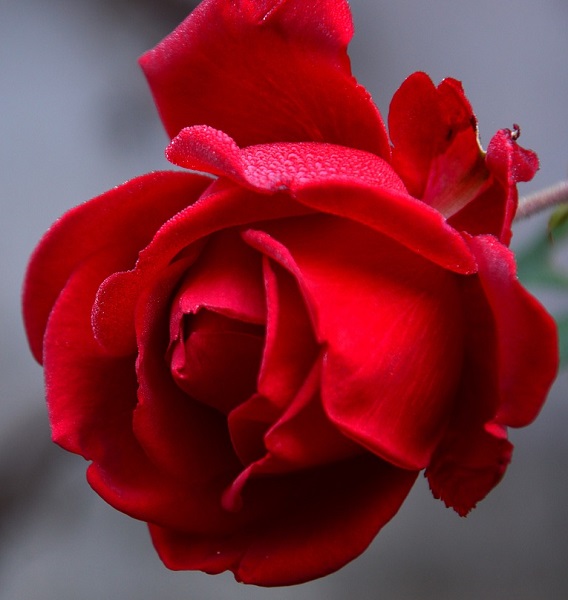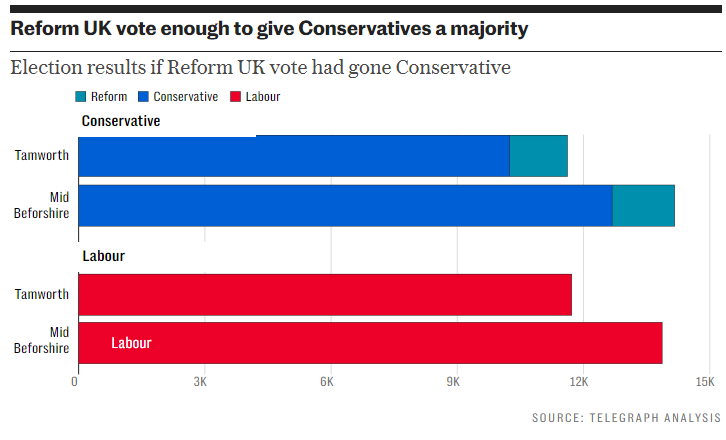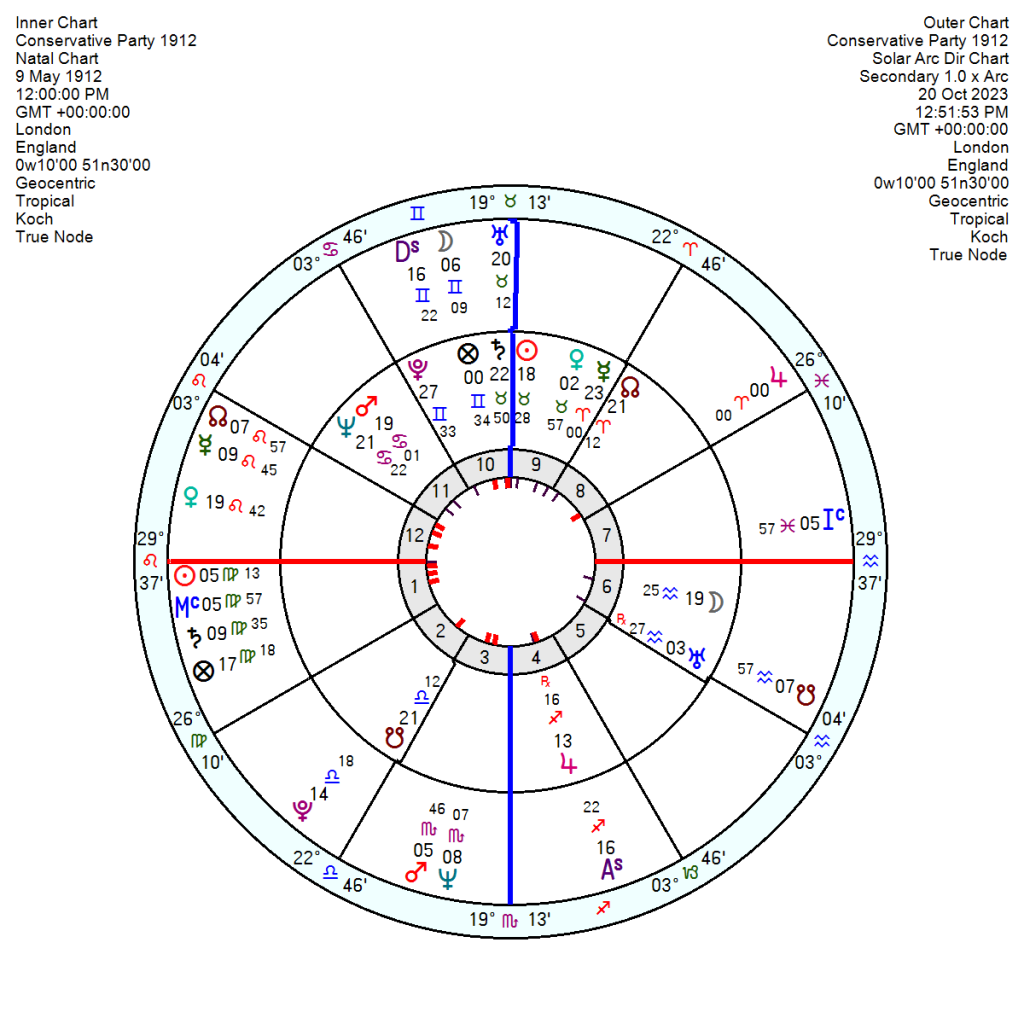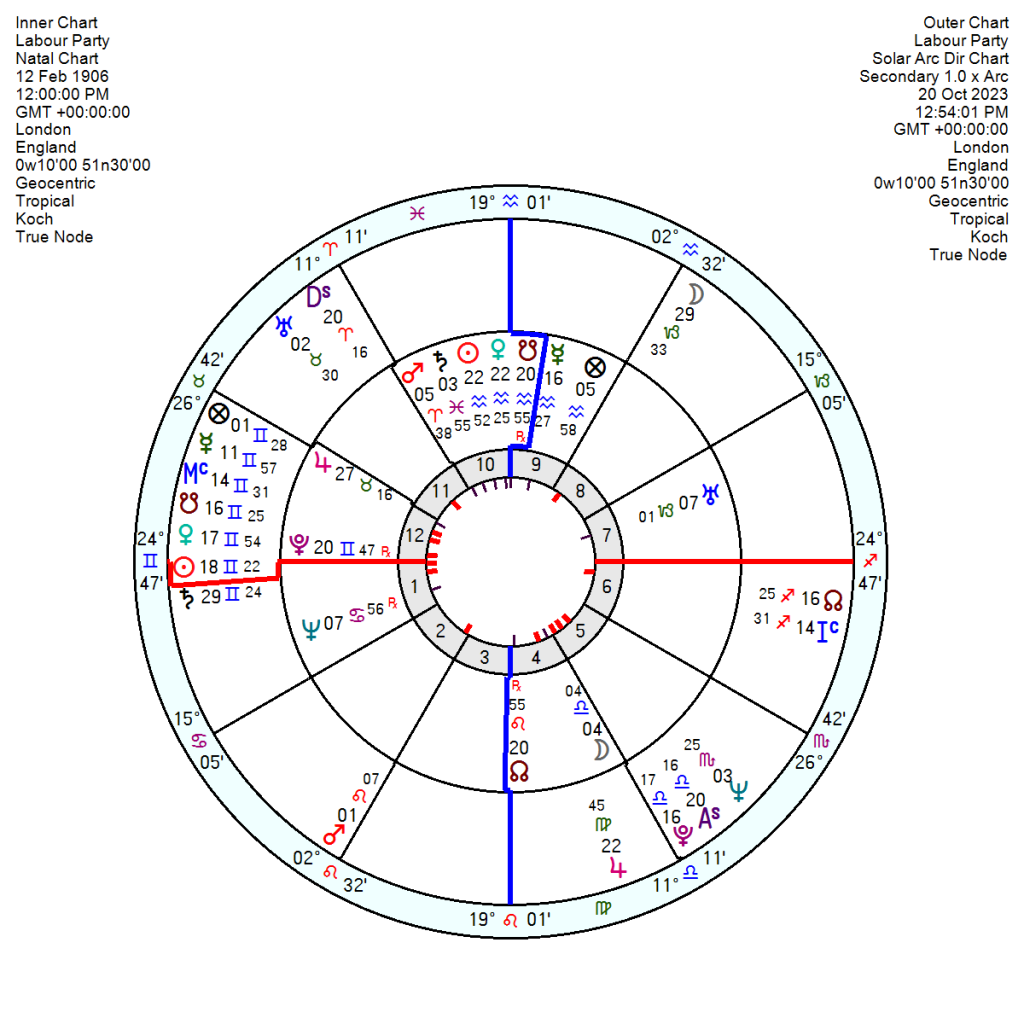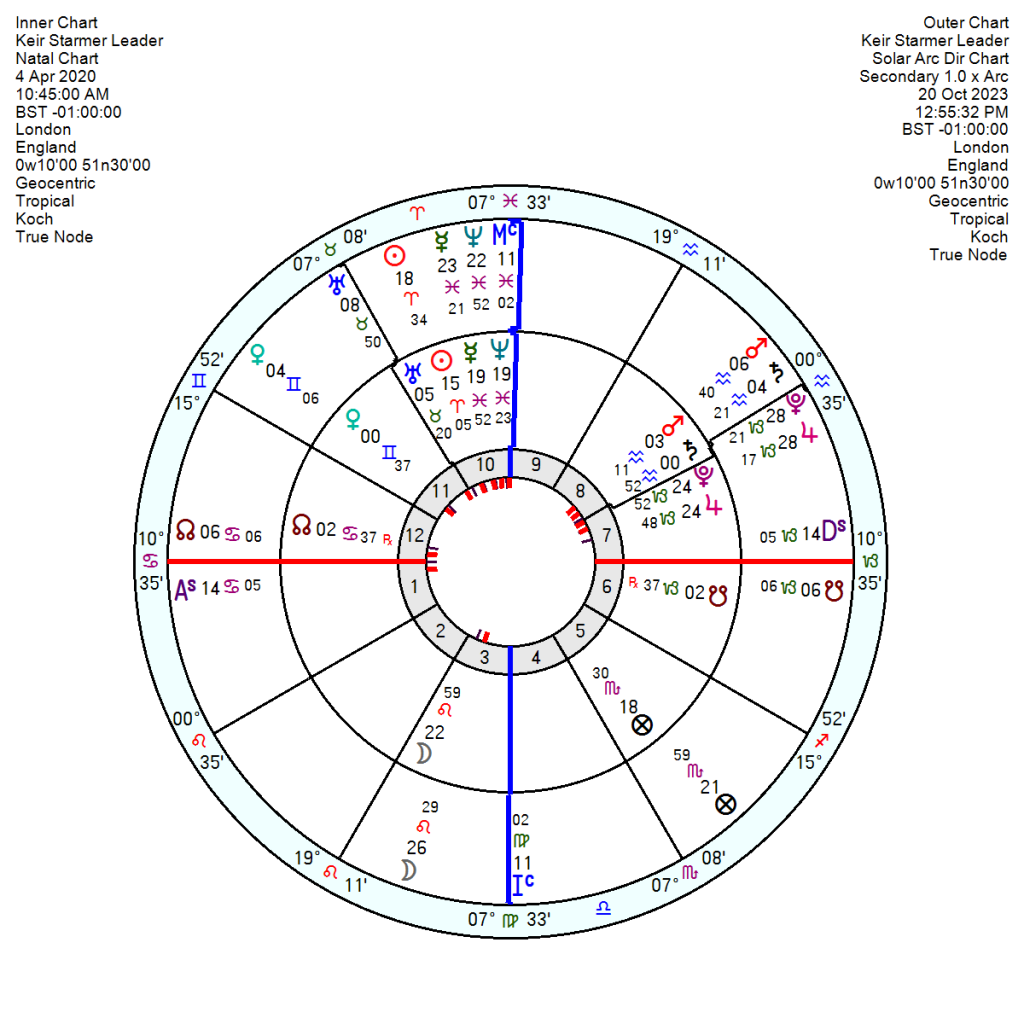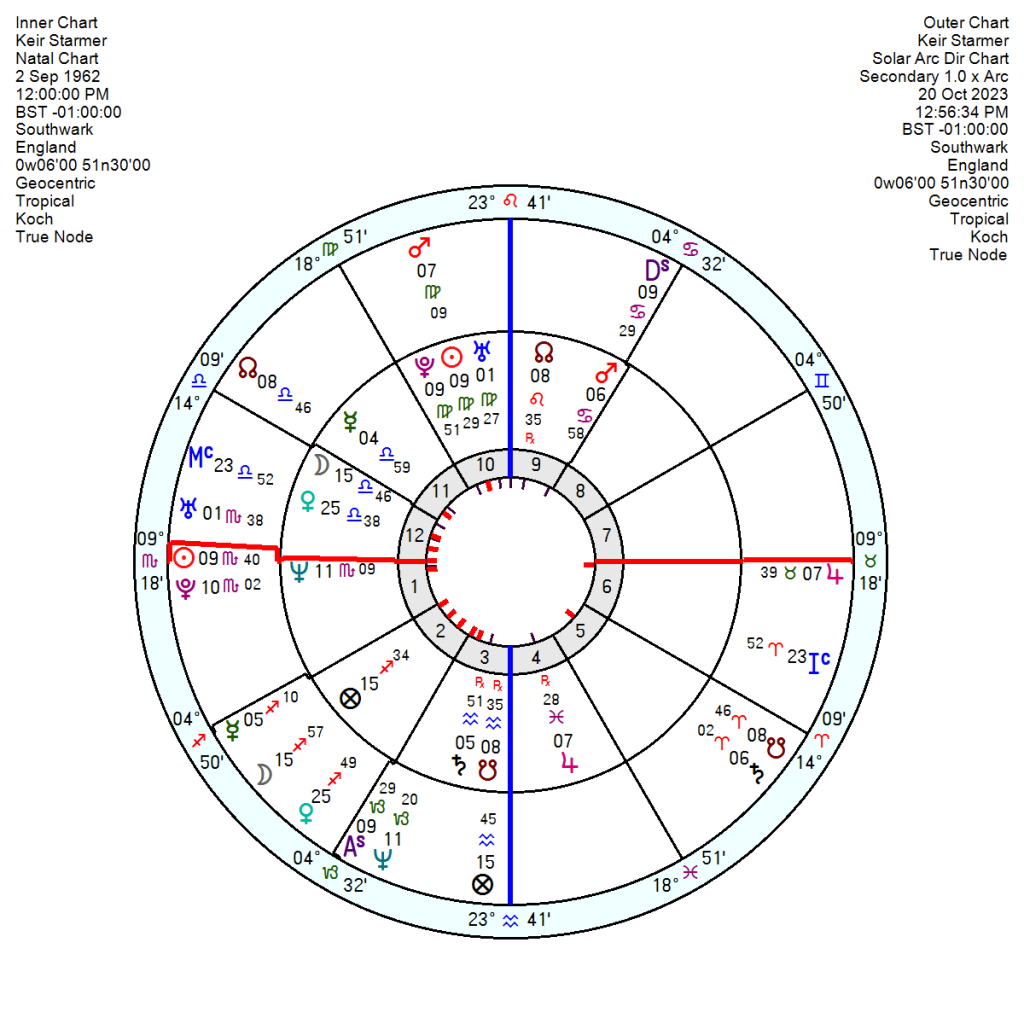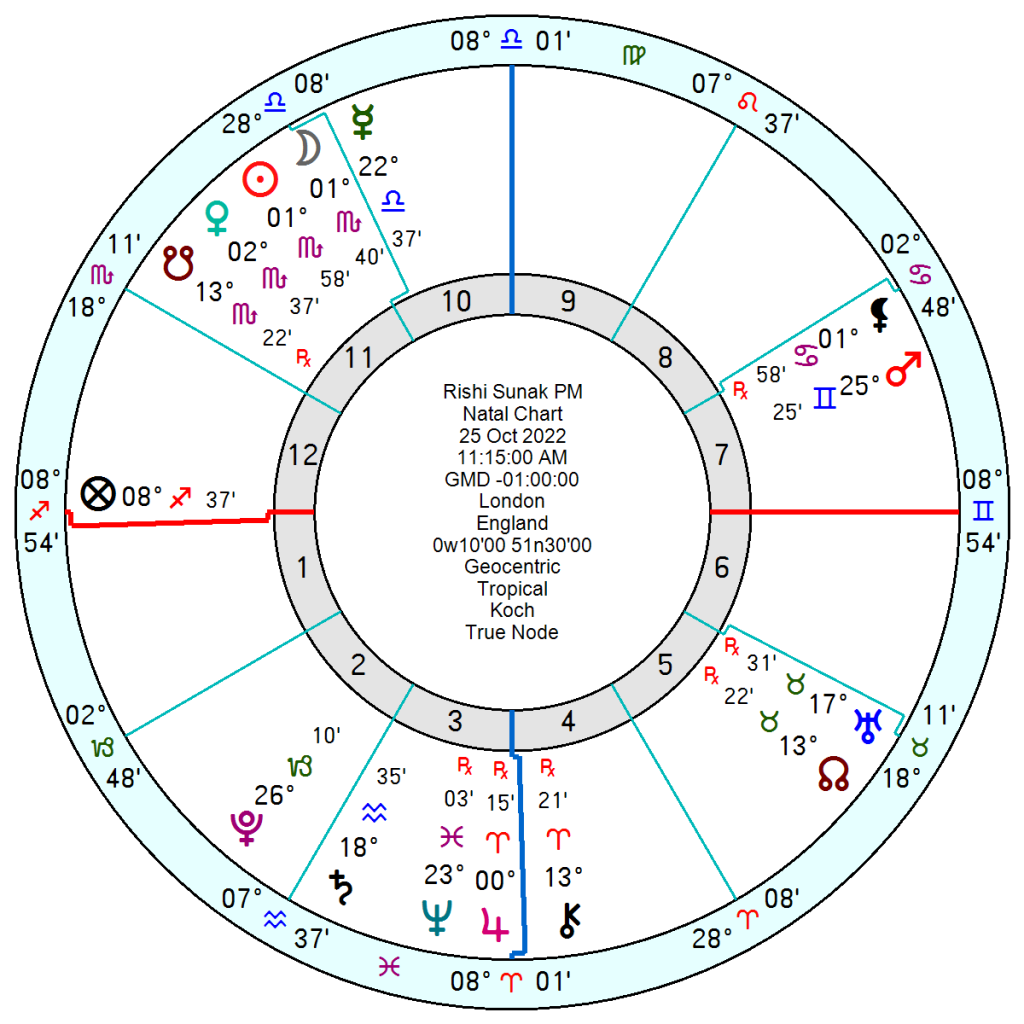 Dismal election results for the Tories as they lost two seats to Labour, one of them a previously safe seat with a 42% majority in 2019. The results according to political scientist John Curtice represent one of the worst by-election nights that any government has had to endure. The Telegraph struggling to find a glimmer of light in a calamity suggested that the Farage's right-wing populist Reform Party had cost the Tories a win.
In the event Keir Starmer was jubilant though facing words of caution from Peter Mandelson about getting over confident.
The Conservative Party chart, 9 May 1912, is moving through an exceptionally turbulent phase with both transiting Uranus and Solar Arc Uranus having rattled up their Sun two years back, now sitting on the Sun/Saturn midpoint before moving to form a jangled, disruptive conjunction to the Saturn by 2025. At the moment the recent Libra Solar Eclipse is square their Neptune Mars for a panicky moment, plus tr Neptune square their Pluto this year on and off until early 2025 undermining their influence and power. Plus this month's Lunar Eclipse in Taurus giving them an emotional upset as it is conjunct the Venus and square Uranus.
Labour on the other hand, 12 February 1906, have a T Square of Sun Venus in Aquarius opposition North Node square Jupiter in Taurus which may well be picking up Jupiterian luck between now and 2025.
Keir Starmer's Leadership chart, 4 April 2020 10.45 am, has this month's Solar Eclipse square the Jupiter Pluto conjunction and the Lunar Eclipse conjunct the Uranus for a morale boost and change of fortunes. But the way ahead is not exactly a slam dunk of success with the SA Saturn square the Uranus due in 2024 which might suggest a division between the old guard and the progressive elements.
Starmer's own chart has a deflating tr Saturn conjunct his Jupiter and opposition his Sun Pluto in 2024; with his SA Sun and SA Pluto conjunct his Neptune which will be a destiny-changing moment – and not necessarily of the positive variety towards the end of 2024 into 2025 – and a cataclysmic SA Mars conjunct his Pluto in late 2025. Which may be events in his personal life and not a reflection on his party's fortunes.
Sunak's Term chart, 25 October 2022, is on a run of failures now until mid February 2024 after which it will start to revive on confidence and drive.
  His personal chart, 12 May 1980, mirrors the Tory Party's with a Sun Mercury in Taurus opposition Uranus in Scorpio, all being rattled now into 2024 by tr Uranus.
ADD ON:  Nigel Farage is having a surprise comeback with his ever-enthusiastic fans predicting victories ahead. He does have the lucky, confident tr Pluto square his Jupiter exactly now which finishes late this month not to return. He also has tr Jupiter moving through his career 10th from June 2024 for a year which is usually successful and that allied to tr Saturn moving above his Descendant from March 2024 will also see him on an upward trajectory career-wise for years to come.
Along the way of next year he also has majorly confusing, downbeat midpoints which suggest miscalculations, an argumentative and mishap strewn 2025 and a sense of panicky failure in 2026.
The Reform Party, 23 November 2018, is in tremendous flux this year and next with hopeful signs in 2026 as tr Uranus opposes the Jupiter, but it may just be a flash in the pan stroke of luck rather than a resounding success.
The leader, Richard Tice, 13 September 1964, is stuck this year and to a degree 2024 as well. His two bright spots are tr Uranus conjunct his Jupiter at 26 Taurus for a lucky break next July/August, and again into 2025; and 2027 when his Solar Arc Jupiter is conjunct his Mars but that comes after a meltdown in 2026.
All the usual pluses and minuses.