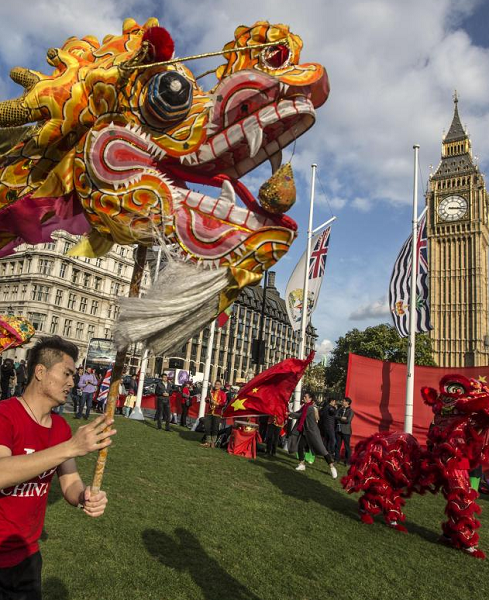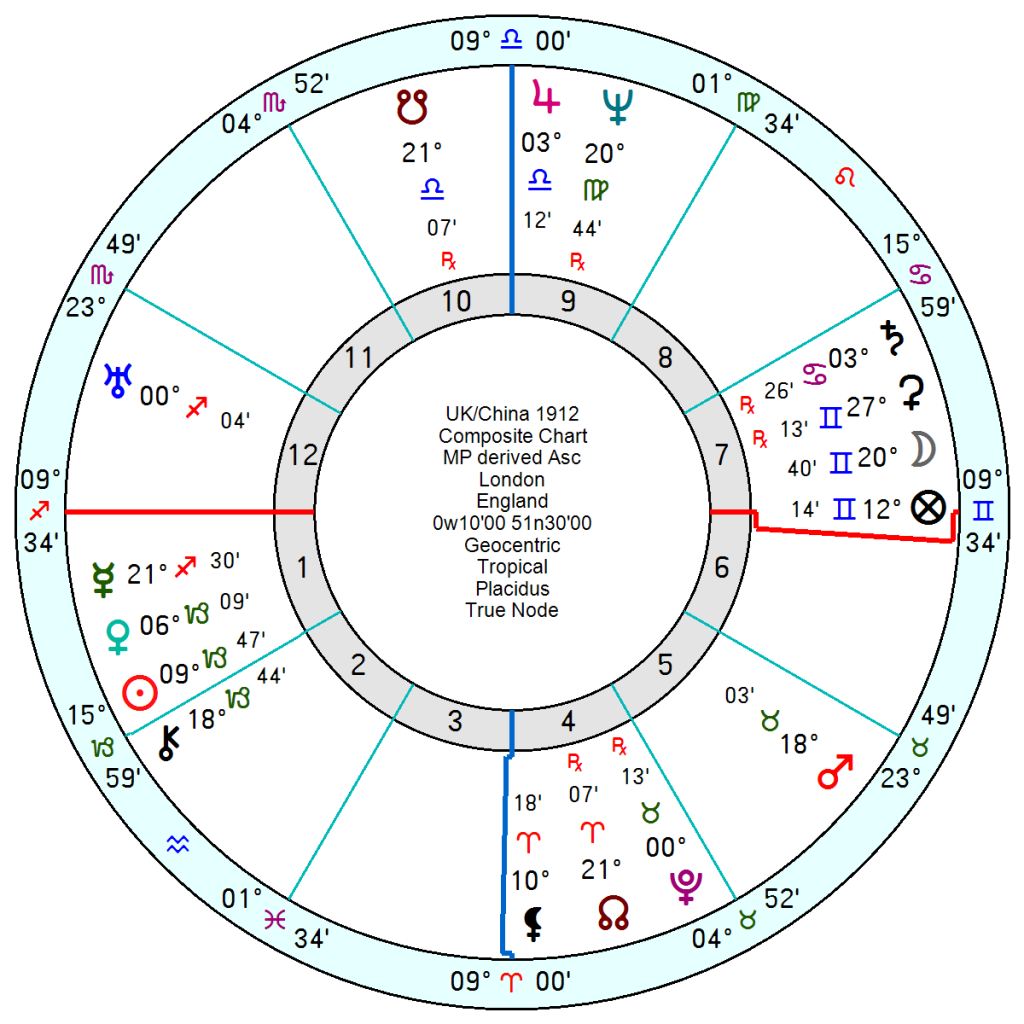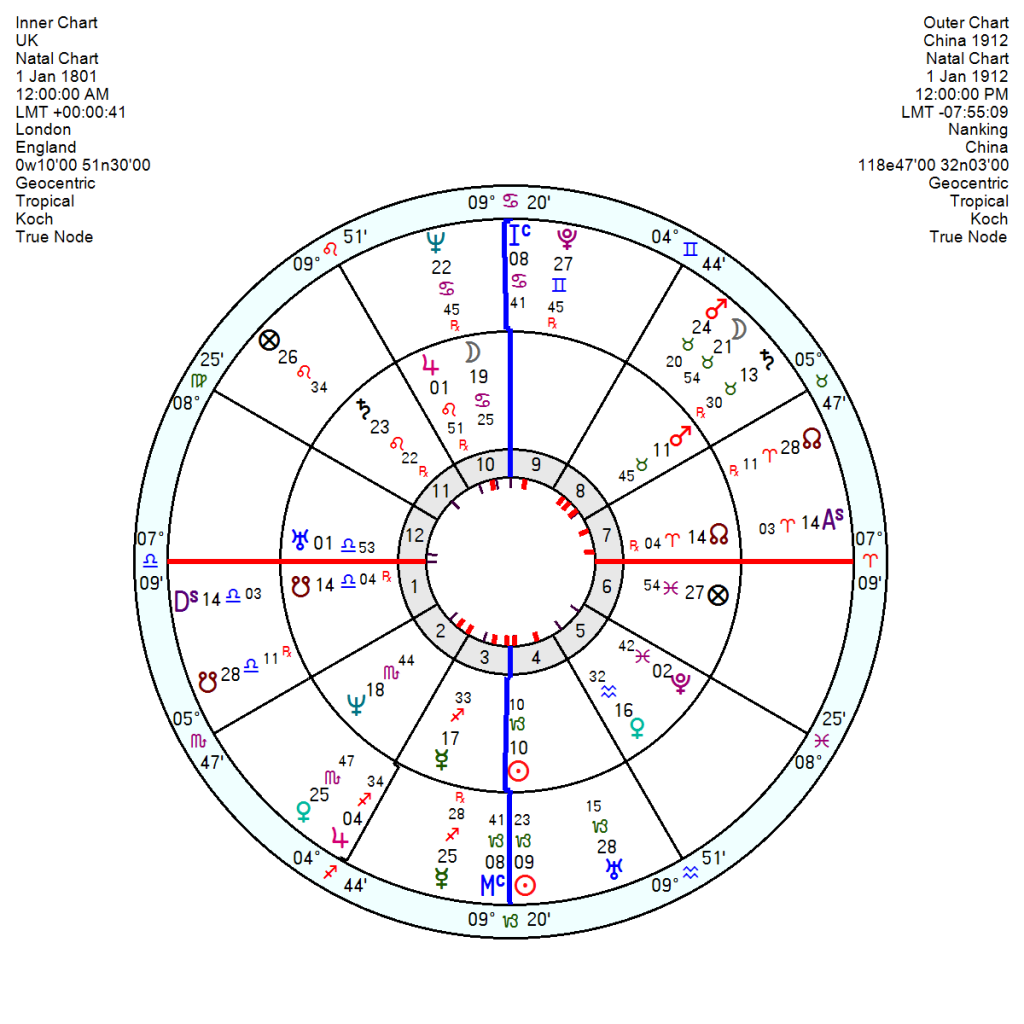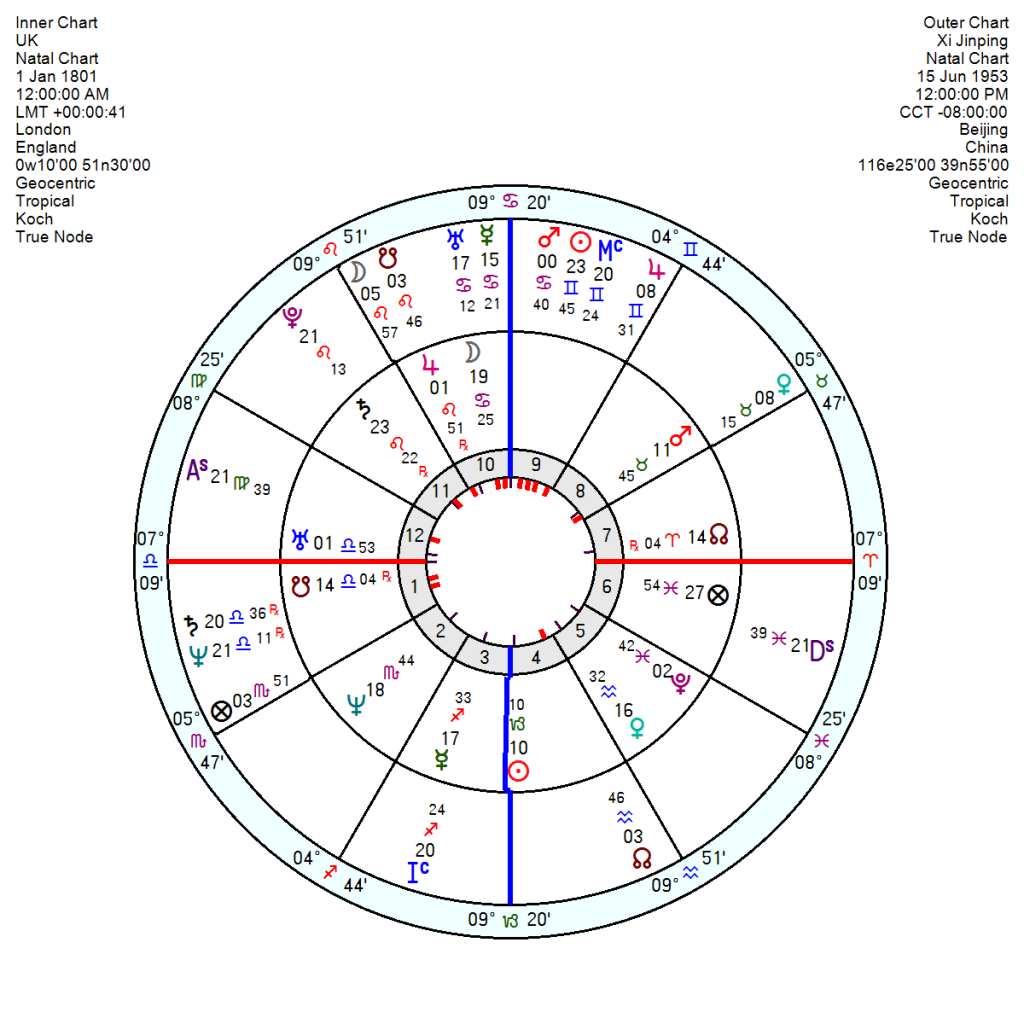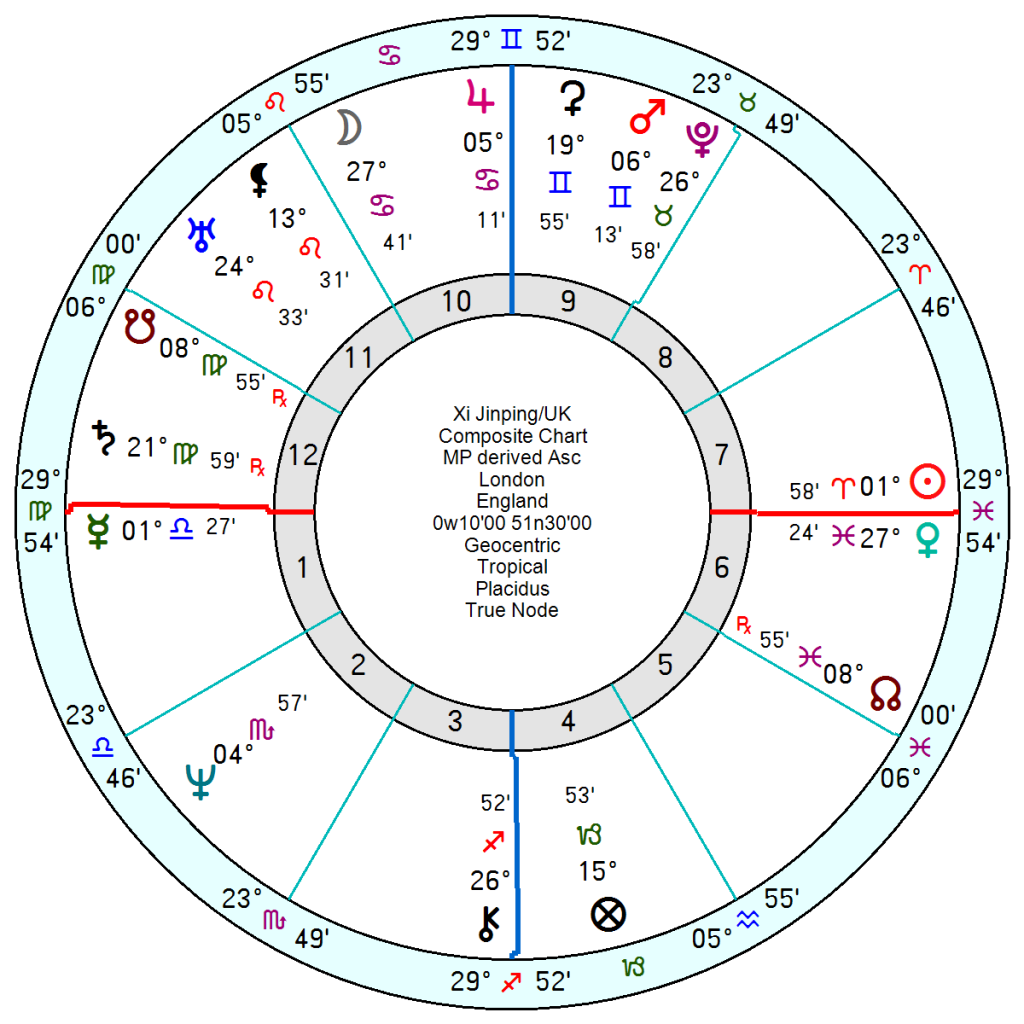 The UK is facing a "nightmare scenario" of China controlling sensitive national infrastructure, including nuclear power stations, universities and the technology sector. The regime is using money and spies to penetrate every sector of economy, according to an MPs report.
Lurching from the Russia threat and before that Middle Eastern autocrats buying up the country, the Orwellian prospect of facing yet another foreign menace whom successive governments have done nothing to repel – quite the contrary they sold out to them – is all too worrisome.
The relationship chart between China 1 January 1912 and the UK is inherently stressed and has always been with a composite yod of Uranus sextile Jupiter inconjunct Pluto – a constant power struggle which is being exacerbated at the moment by tr Pluto square the Pluto and sextile the Uranus, moving soon to trine the Jupiter – the next three years will be critical. There is also a Sun Venus opposition Saturn square Jupiter which is a blow hot, blow cold influence. And an evasive, vague, smoke-screening Mercury opposition Moon square Neptune.
 The China 1912 chart has its Neptune conjunct the UK 10th house (ruling classes) Moon for a deceptively persuasive approach. Though what is more to the point is the China's financial Saturn in Taurus conjunct the UK's 8th house Mars for a fractious and potentially destructive clash; with China's determined Moon Mars in Taurus also in the UK 8th and colliding with the UK's 11th house Saturn (the legislature).
Xi Jinping, 15 June 1953, has his Uranus conjunct the UK's 10th house Moon, his Venus conjunct the UK Mars and his Pluto conjunct the UK Saturn – so he's intent on changing UK's direction and getting control politically.
2024/25 look to be times of turbulence with the Xi/UK relationship chart having its Uranus square Pluto being upended – with 2025 and even before being undermining with tr Neptune and then tr Saturn being conjunct the Venus Sun. With major confusion and uncertainty in 2026/27. So it may all come to a head which is too exhausting to contemplate.
Complete wastes-of-space of UK politicians – if there is money being offered, they will sell not only their soul but the country's as well without a thought for the consequences.