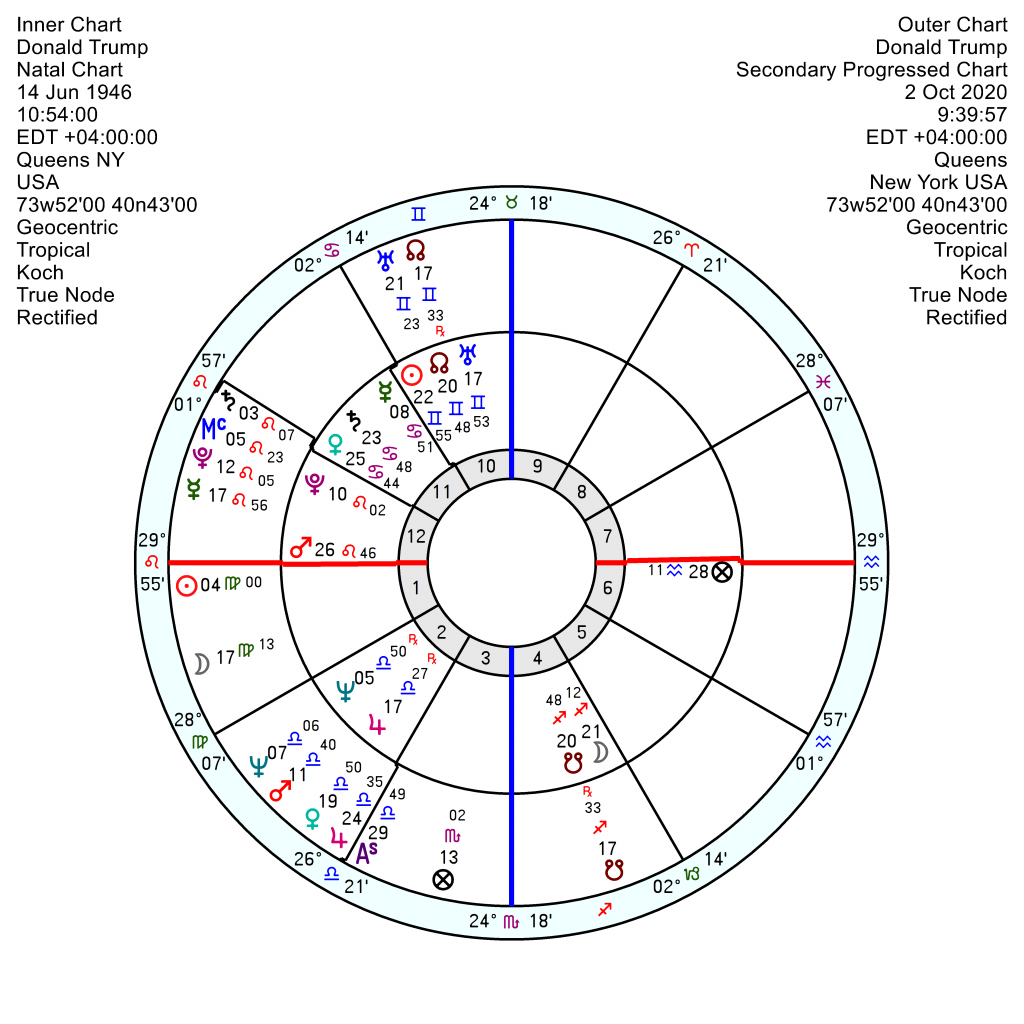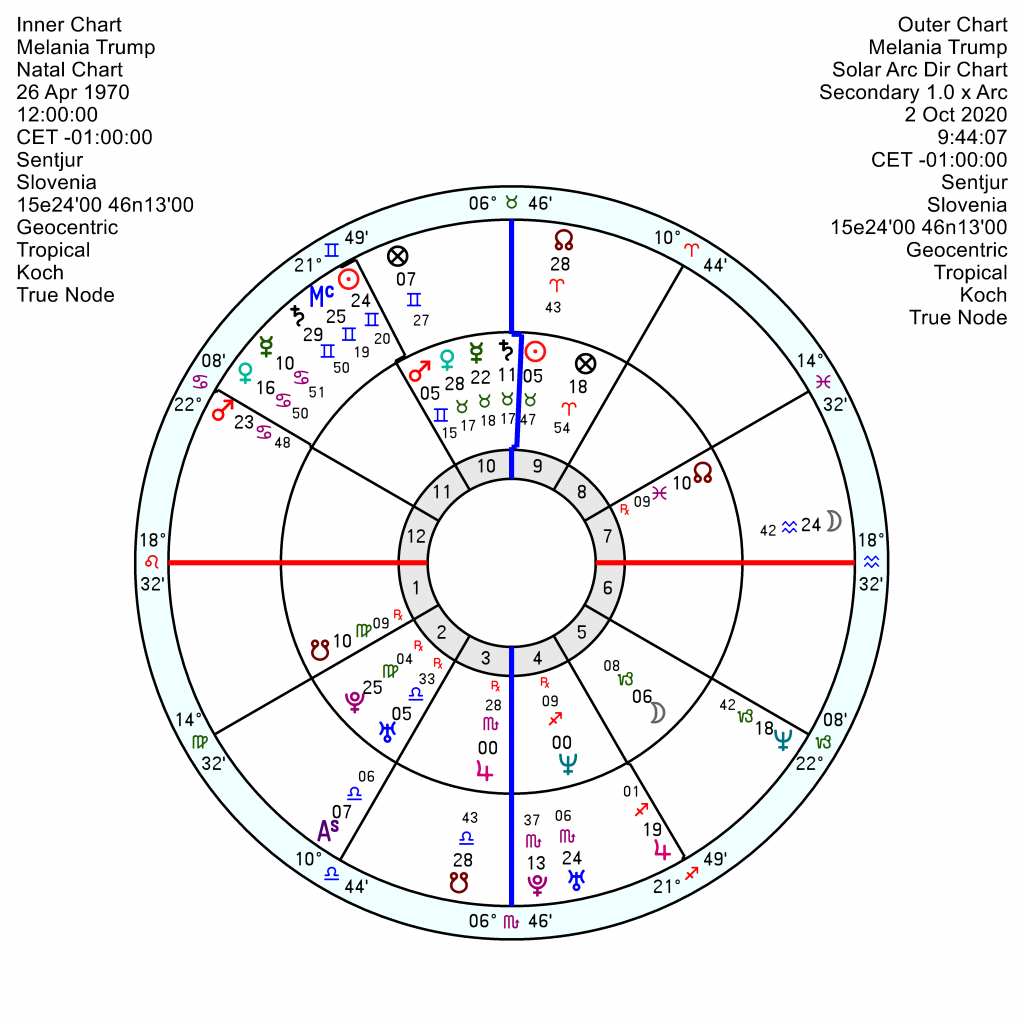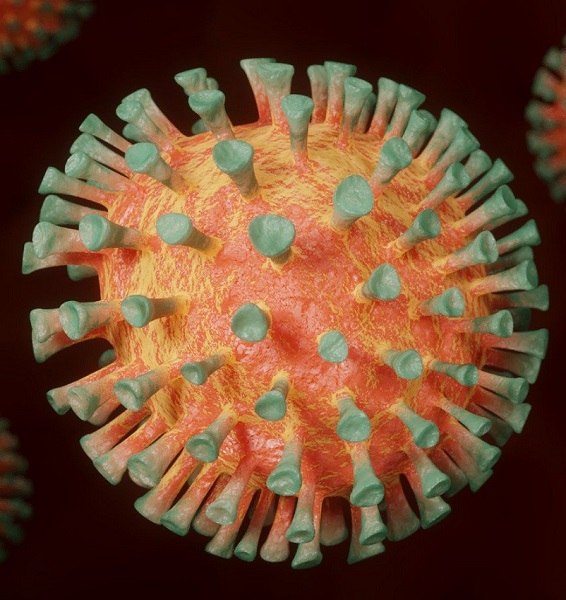 Trump fatigue is setting in as his capacity for hogging the headlines knows no bounds. Now he appears to have caught Coronavirus along with Melania and Hope Hicks.
  His age and obesity will put him especially at risk. His Progressed Moon (in Virgo) is exactly square his 10th house Uranus now and for the next few weeks. He has Aquarius and thus Saturn and Uranus ruling his 6th house of health. Tr Pluto is moving to a challenging and discouraging opposition to his Saturn from late November so both his 6th house rulers are under strain at the moment. Plus he has had a highly pressured run of difficult transits to mid points:
The catastrophic tr Uranus square his Mars/Saturn midpoint, to which Ebertin ascribes accidents, illness or tests of nervous strength, was in place till late September in which latter days the virus may have been gestating; at the same time as the disruptive tr Uranus square his Pluto. Mid August to late November he has tr Pluto opposition his Mars/Uranus which will bring a struggle for survival and a real test of nerves. He is under a staggering amount of strain coming in from all quarters.
His Lunar Return from 23 September for four weeks has the Saturn Pluto conjunction on the cusp of his 6th.
  Melania's chart is showing acute frustration and irritation till late November, followed by a truly stressful four weeks till late December. Late October to late November – high tensions, seclusion, nervousness, separation. She also has a blocked Solar Arc Sun square her Pluto very soon. That may not all be illness since she's in the eye of the Trump storm.
There's nothing much showing on Hope Hicks' chart without a birth time apart from a few discouraging days late this November into December with tr Saturn square her Libra Sun.