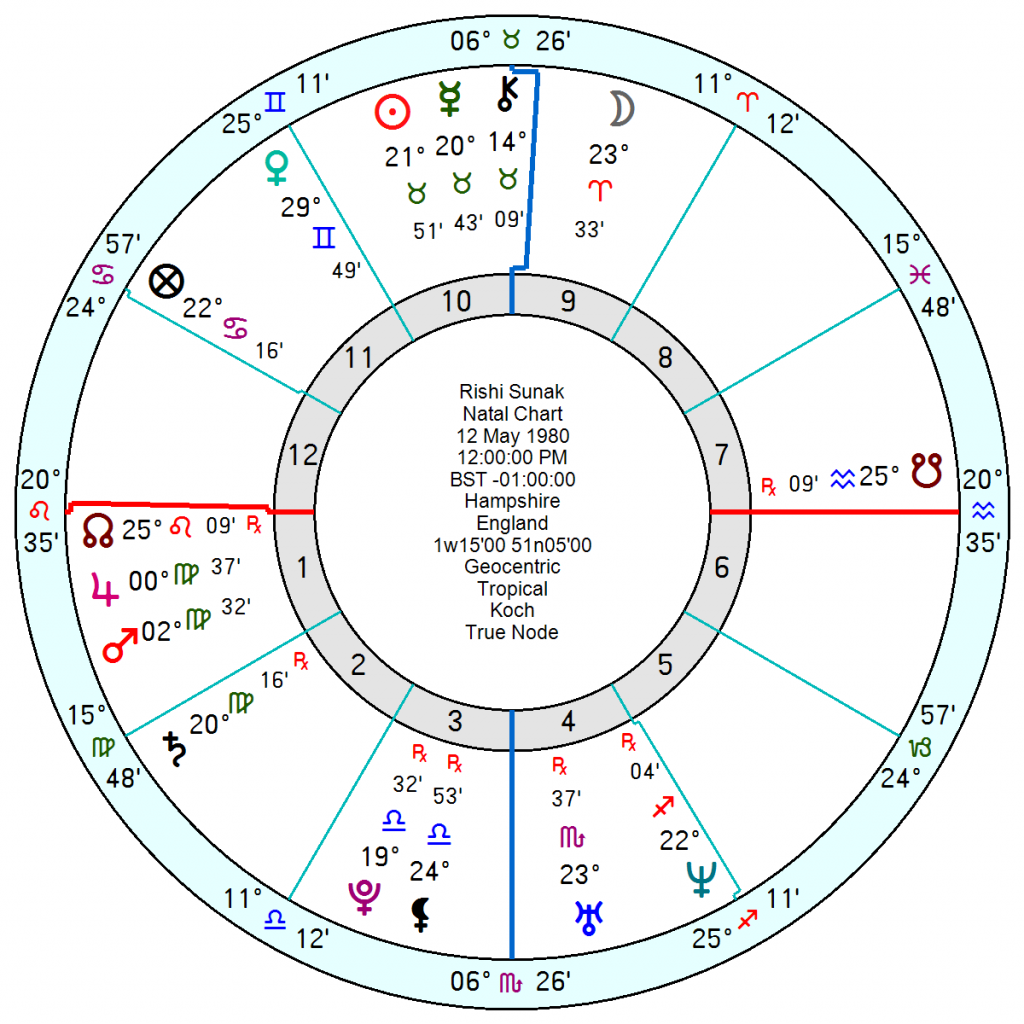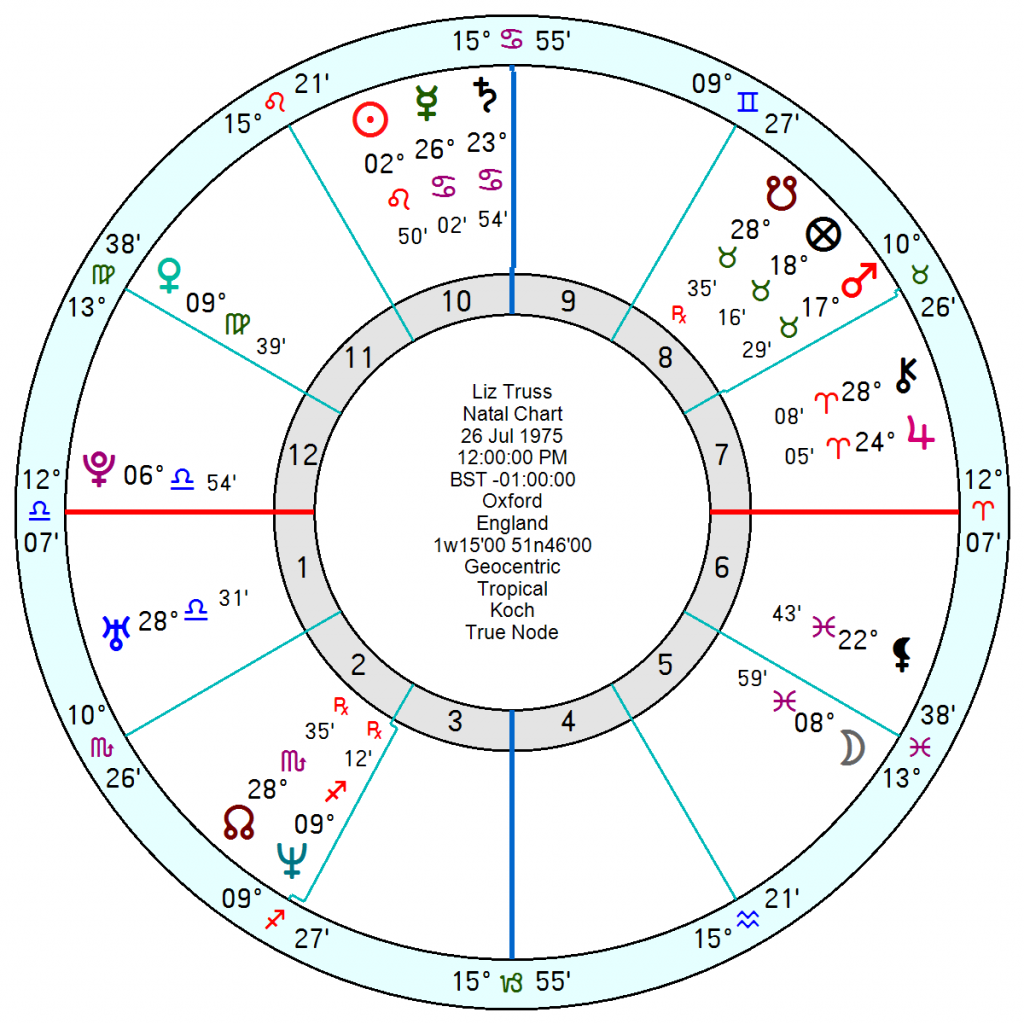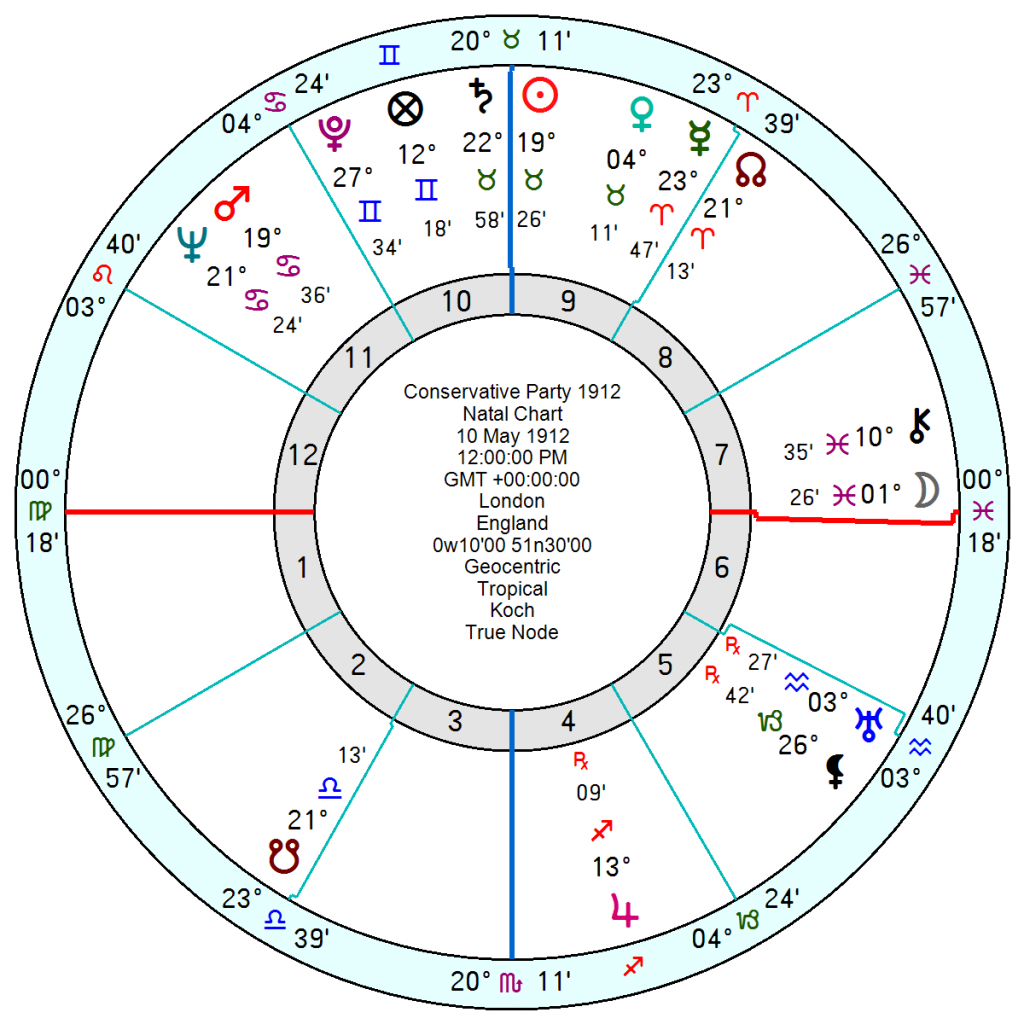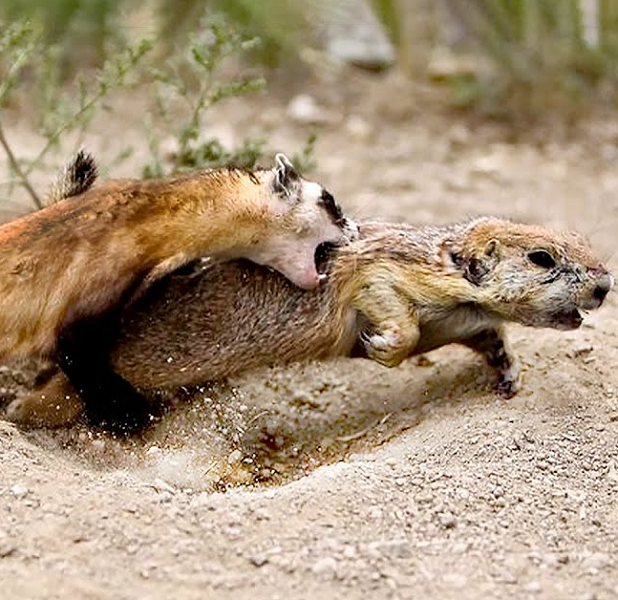 Like ferrets fighting in a sack, the warring contenders for the Tory throne and their supporters are proclaiming their virtues while smearing the rest with allegations of financial, sexual and other moral improprieties. Eleven have thrown their hats into the compound to date with a hope from the organisers that this will be whittled down to two by July 21st. Then it goes out to the Tory membership so it will be early September before there is a decision.
Rishi Sunak is ahead on the betting with 33 MPs backing him; with Penny Mordaunt next, followed by Liz Truss and then Tom Tugendhat.
Below is a speedy run round their charts, with no birth times, so information is missing.
Rishi Sunak, 12 May 1980, is a Sun Mercury in Taurus in a steady trine to Saturn in practical, hard-working Virgo and opposition an innovative Uranus; with an energetic/enthusiastic Jupiter Mars in Virgo. His midpoints are lacklustre veering towards disastrous now and worsening in August. So unless he has a magical missing ingredient it doesn't look likely.
Penny Mordaunt, 4 March 1973, a New Moon in Pisces with a confident Pluto trine Jupiter. Again she has lacklustre midpoints and an exceptionally jangled 1 August. She'll have the odd lucky break in 2023 but her moment will come in 2024/25 with tr Pluto conjunct her Jupiter.
Tom Tugendhat, 27 June 1973, a Sun Cancer square an ultra-determined Pluto opposition Mars. Tr Neptune square his Saturn now and into August looks very uncertain.
Jeremy Hunt, 1 November 1966, a Sun Venus in Scorpio square Jupiter in Leo, has an unfulfilled-hopes tr Pluto trine his Jupiter/Neptune now till early August and a disappointed tr Neptune square his Jupiter/Node in August. He'll shine after 2025.
Liz Truss, 26 July 1975, a Sun Leo sextile Pluto; with a hyper-active Uranus opposition Jupiter square Saturn Mercury in Cancer. She looks panicked now till early August with tr Neptune square her Sun/Mars midpoint and blocked with tr Pluto opposition her Mars/Pluto – but after a high-tension August 1st, she moves onto a luckier run from the 5th right through till late year with tr Pluto conjunct her Jupiter/Uranus midpoint– which would cover the time, if she got through, when the vote goes out to the membership.
Nadhim Zahawi, 2 June 1967, a Sun Gemini trine Mars and sextile Saturn in Aries; with a sociable Venus Jupiter. Dashed hopes now into August as his tax situation is called into question – with better prospects in 2024/25 though mixed in with a few disasters then as well.
Kemi Badenoch, 2 January 1980, a Sun Capricorn trine an enthusiastic Mars Jupiter in Virgo. She's having a tough slog now into early August with diminishing returns.
Suella Braverman, 3 April 1980, a Sun Aries opposition Pluto with Mars in Leo square Venus in Taurus – she's slipping, sliding and slithering through a Neptunian swamp between now and the year end and beyond.
Sajid Javid, 5 December 1969, a Sun Sagittarius with an upbeat Mars in Aquarius trine Jupiter and a publicity-attracting square to Neptune. He was on a confident roll earlier this year and will be again but not until next January with undermining Neptune transits to a key midpoint until early August.
Grant Shapps, 14 September 1968, a Sun, Jupiter, Pluto in Virgo with Uranus in Virgo as well; and Mars in flamboyant Leo. Neptune is being less than helpful to his elevated ambitions this year and into 2023.
Rehman Chishti, 4 October 1979, whom no one has ever heard of but is presumably hoping for a spot of name recognition, is a Sun Pluto in Libra with a stellium in Scorpio. Nope.
Liz Truss is the only one with Jupiterian uplift (and Ben Wallace oddly enough) and next year Sajid Javid – but birth times can make all the difference.
Two standers-on-the-sidelines exercising their lungs in exhortation and condemnation are:
Dominic Cummings, 25 November 1971, a paranoid Sun Neptune in Sagittarius opposition Saturn square a chaotic, troublemaker Mars (Moon) in Pisces. He's on a high until early August pleased to be back in the spotlight again no doubt but sinking into mild disappointment thereafter.
David Frost, 21 February 1965, has BJ's Jupiter in Taurus opposition Neptune which is being hit amidships by the August 1st Uranus, Mars, North Node conjunction. If only Jupiter was involved it could be lucky, but more likely coming down to earth with a bump – and then some. And that will continue right through 2023. More damagingly he has tr Neptune opposition his Mars in Virgo through this month until early August which brings a sense of panicky failure – one can only imagine he is less than enchanted at the short list.
Whichever of the three Conservative Party charts is used there is a massive shake-up coming now and in 2023/2024 with tr Uranus hard aspects upending old certainties.
My guess would be that this replacement will be a short term tenant of No 10 and moving on fairly rapidly.