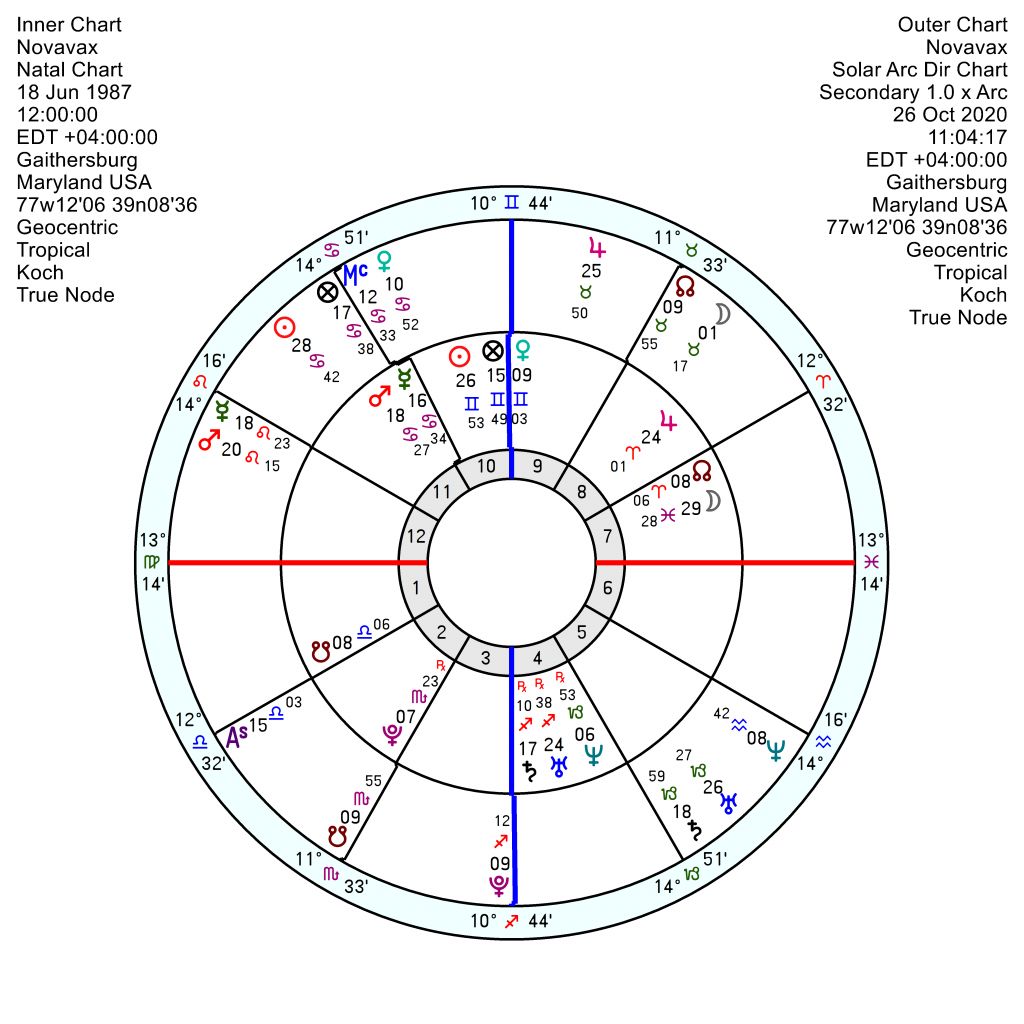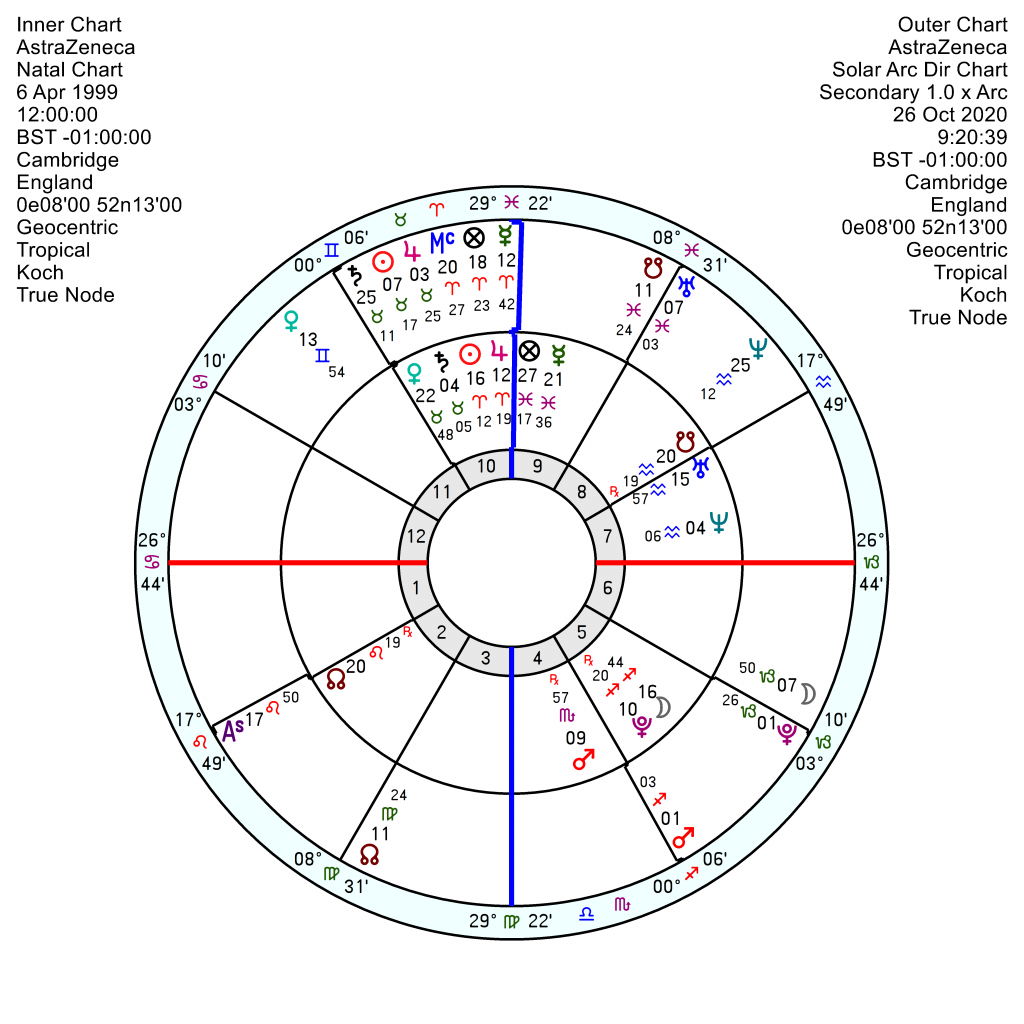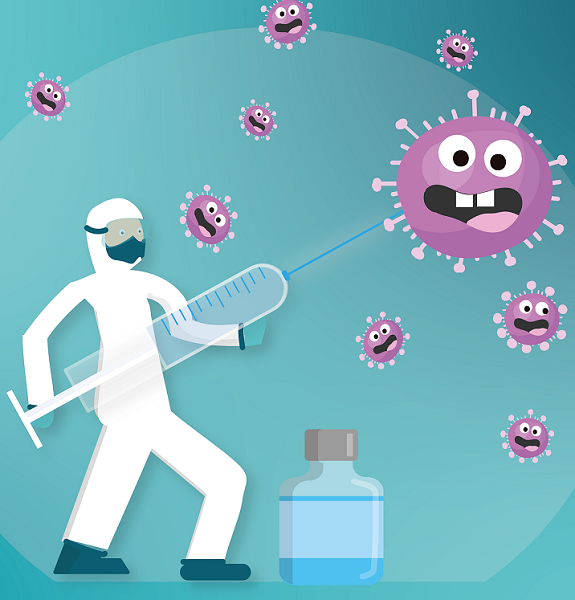 The leading vaccine manufacturing pharmaceutical companies – Novavax and AstroZeneca – look revved up and raring to go from this New Year or just after.
Novavax, the US company, was founded 18 June 1987, with a Gemini Sun opposition an innovative Uranus; a go-ahead Jupiter in Aries in a risk-taking and opportunistic square to Mars Mercury in Cancer; with a Yod of a super-ambitious Pluto sextile Neptune inconjunct Venus. Tr Pluto will square its Jupiter from late this December, repeating throughout 2021; and tr Pluto will trine the Sun/Jupiter midpoint from late January 2021, on and off for two years. So very much a confident, successful, full-steam-ahead phase.
AstroZeneca, British-Swedish, 6 April 1999, has an upbeat Sun Jupiter in Aries sextile inventive Uranus. With a ruthlessly determined Mars in Scorpio opposition Saturn square Neptune. Their chart hints at a setback or two before the end of the year but is then on full-flood from late February 2021 as tr Pluto is conjunct the Mars/Jupiter midpoint, on and off for two years – which is the classic marker for kick starting successful new projects.
Johnson & Johnson and GlaxoSmithKline have less showing on their charts. Though dates can be a moveable feast with pharmaceuticals since they tend to merge and sell on constantly.