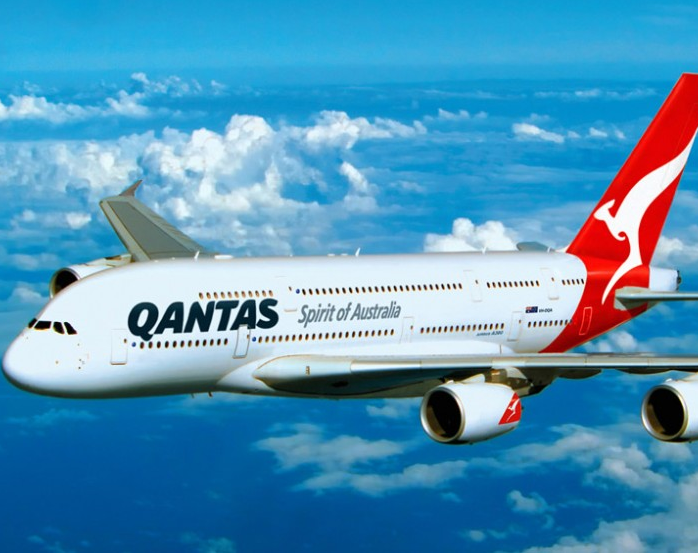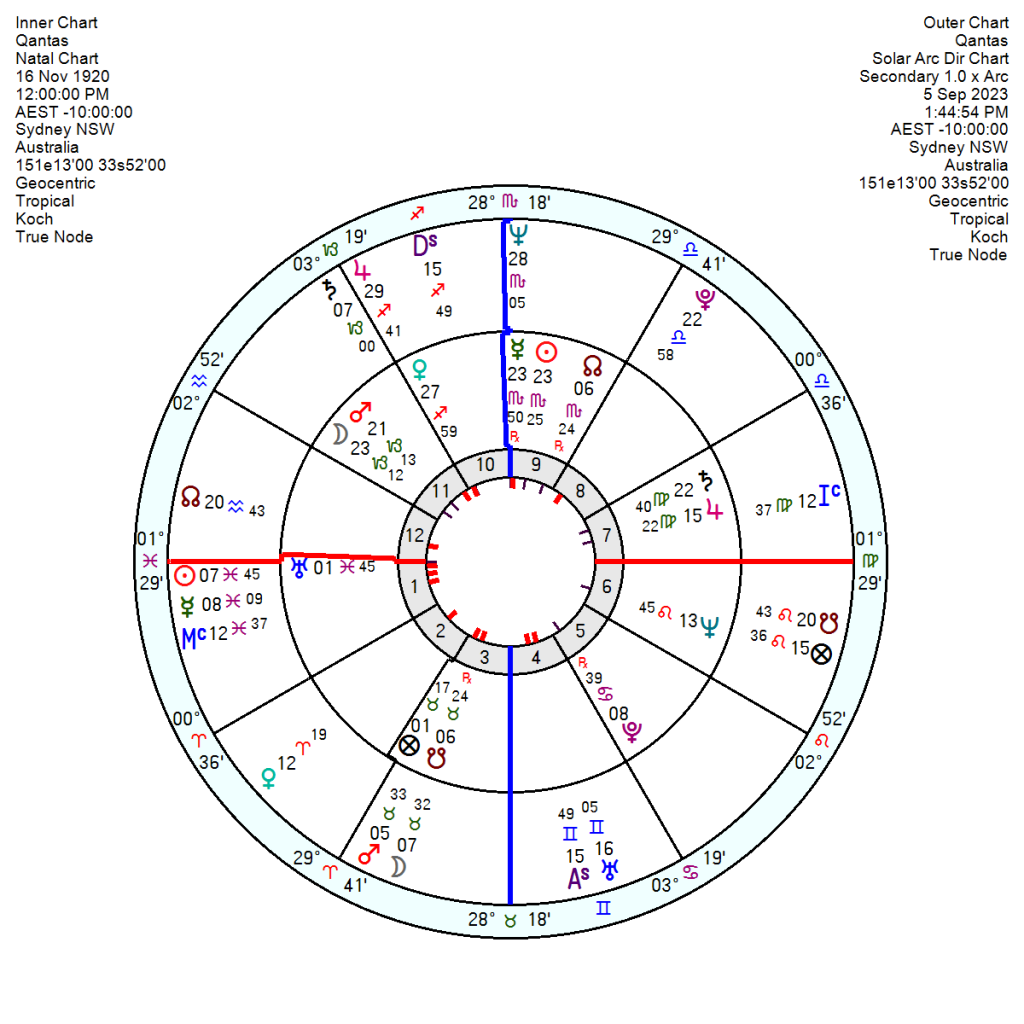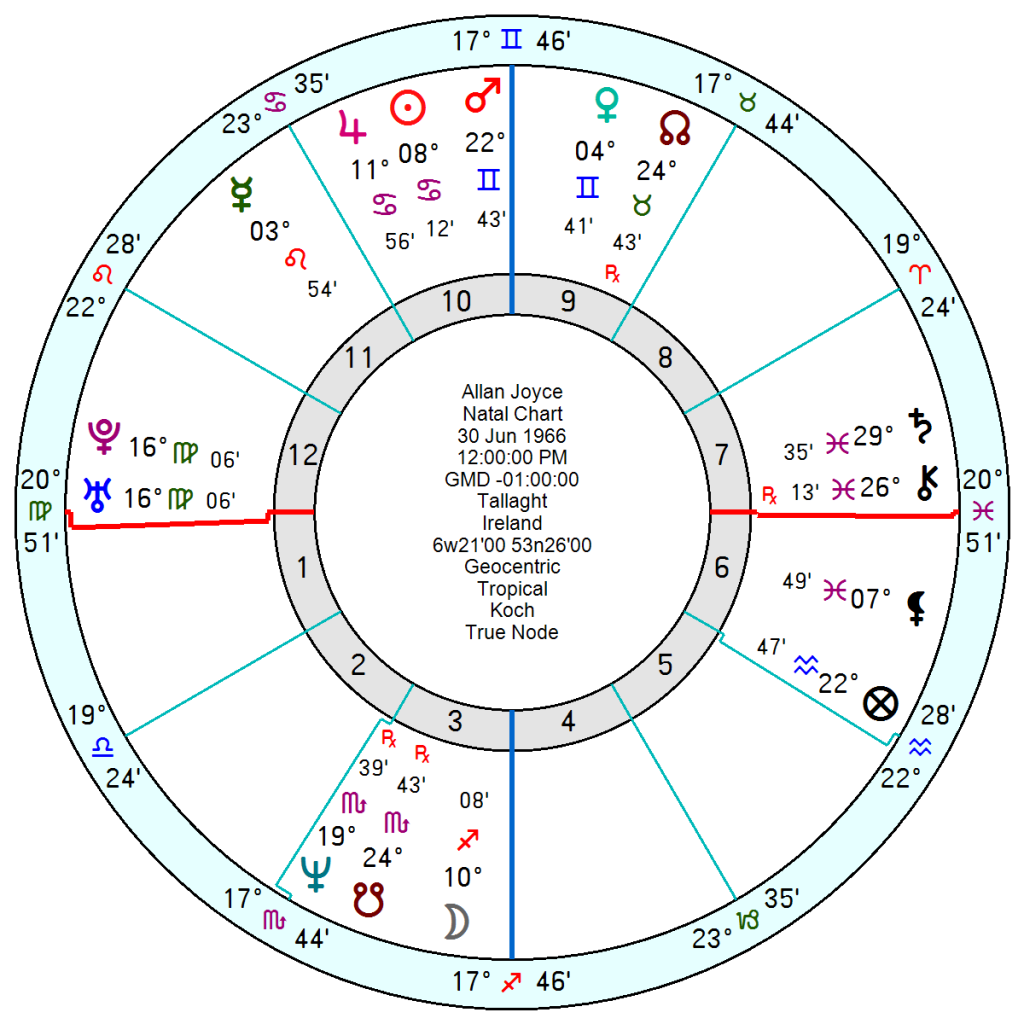 Qantas, Australia's national airline carrier, is stumbling through a series of reputation-damaging scandals including selling tickets for cancelled flight which could incur fines running to hundreds of millions of dollars. The CEO since 2008, Allan Joyce has brought his retirement forward and bowed out.
Qantas was founded 16 November 1920 with a robust Scorpio Sun Mercury on the focal point of a mini-Grand Trine of Mars in Capricorn trine Saturn (Jupiter) in Virgo; with an innovative Pluto trine Uranus trine Scorpio North Node.
Tr Uranus is now exactly opposition the Qantas Sun Mercury running off and on into 2024 for forced change; with tr Neptune in an undermining square to the popularity/financial Venus now and into next year. The Solar Arc Mars is moving to conjunct the South Node in 2024 which will produce vehement, probably unproductive arguments. Along with SA Saturn opposition Pluto which suggests hard times. Tr Uranus moving to square the Uranus by 2025 will continue the roller coaster run of radical alterations in direction and running.
Allan Joyce, one of Australia's most prominent business executives, had been praised by investors for overhauling the airline's balance sheet, reducing costs and saving the airline from collapse during the pandemic. But has recently attracted criticism for damaging the airline's reputation for excellent customer service. 'The term "Joyced" entered the Australian lexicon last year to describe being left stranded at an airport.'
  What is interesting about him, 20 June 1966, is he is a Sun Jupiter in Cancer which is conjunct the Qantas Pluto – a 'Miracle Grow' connection on steroids. Their relationship chart has that super-whammy Jupiter Pluto conjunction tine Mars and trine Uranus. In his time he was the perfect choice and had hoped to bow out on a high after the "Flying Kangaroo" reported a record annual profit last month. But he does have Neptune conjunct his South Node in Scorpio which sits close to the Qantas Sun so maybe it was never going to end well.
In itself not an earth-shattering event – but the astrology fits.