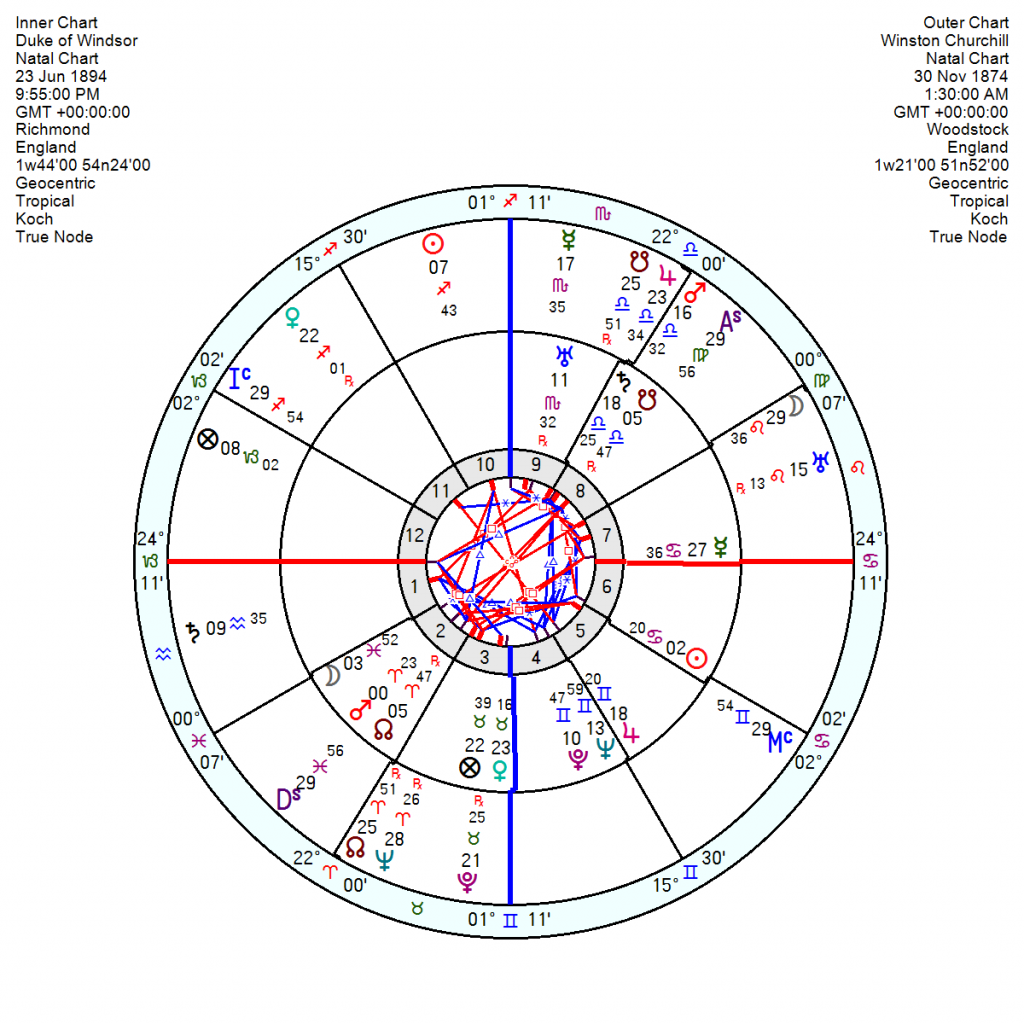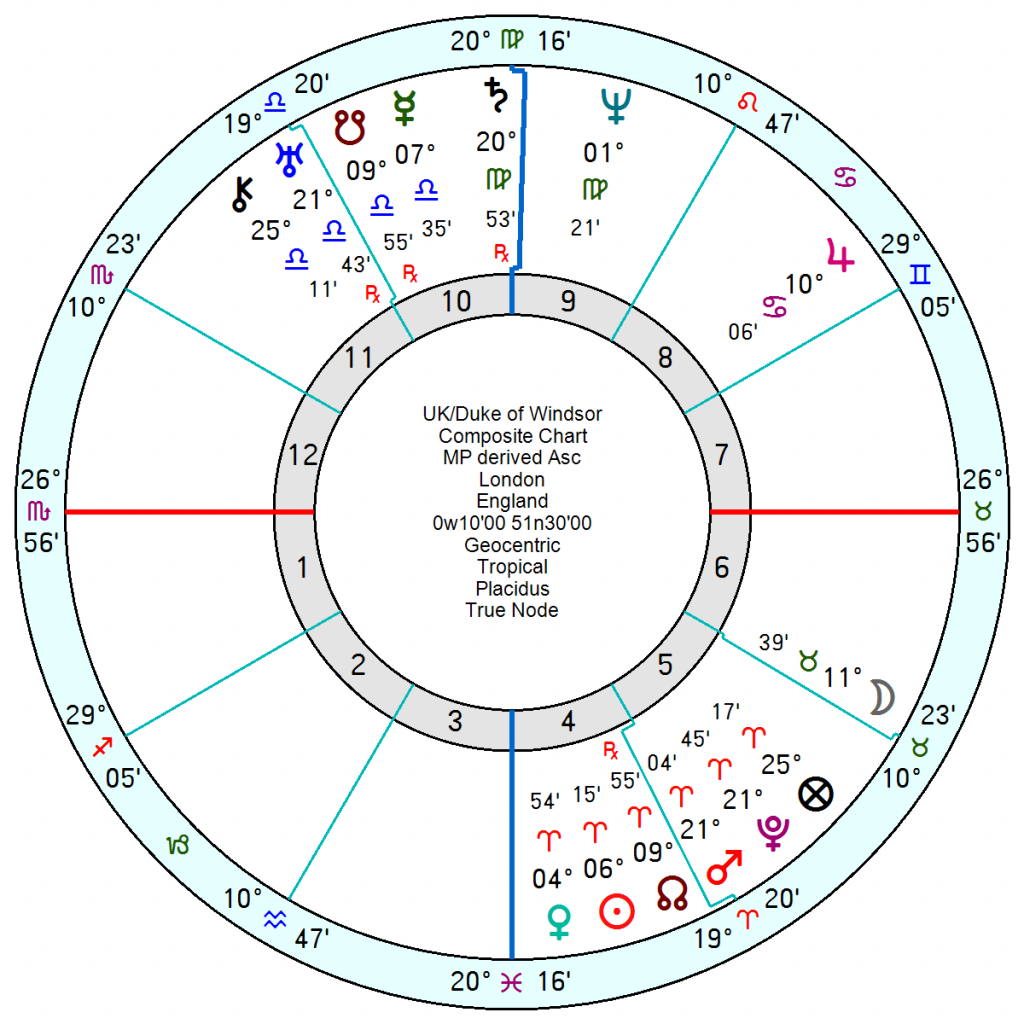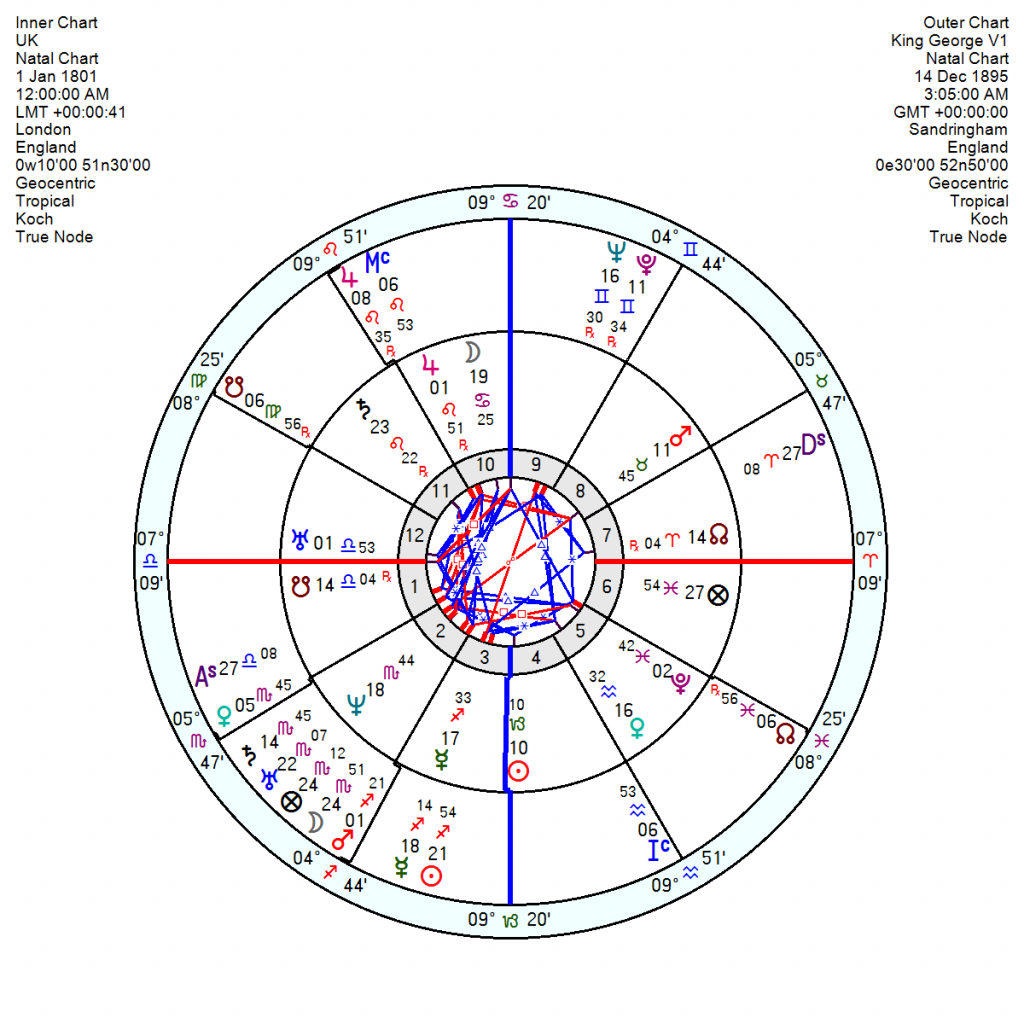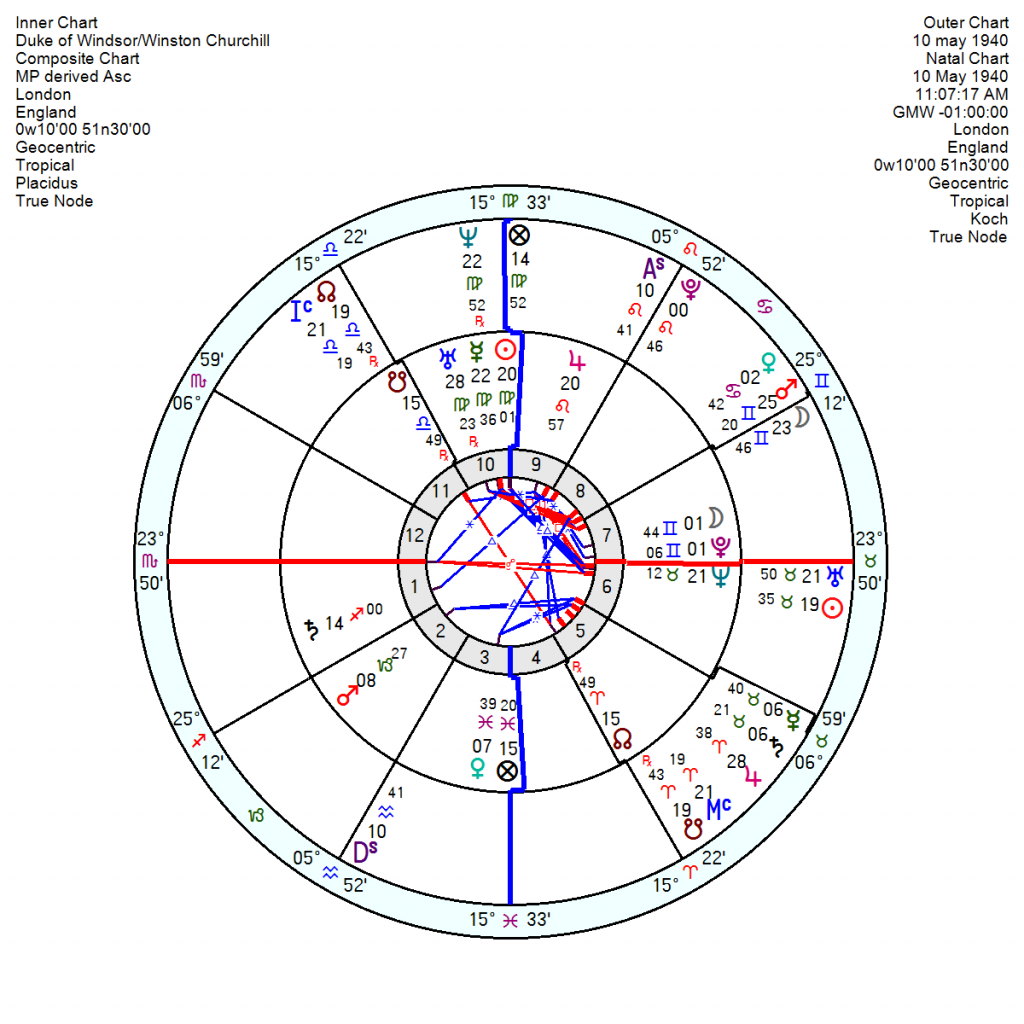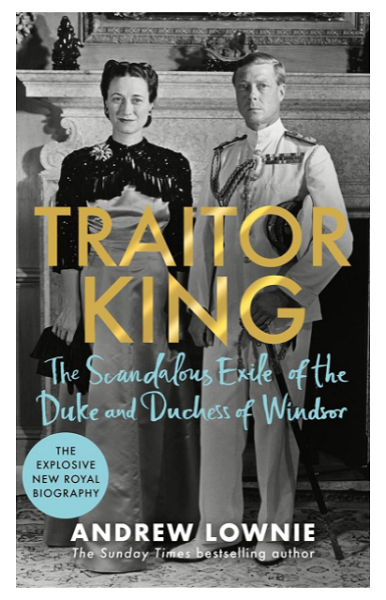 The Duke of Windsor was always known to have Nazi sympathies but a documentary this coming weekend based on Andrew Lownie's recent book Traitor King goes further and says he knowingly passed information to the Nazis that aided in the fall of France in 1940 and encouraged Germany to bomb Britain into submission to be followed by his return to the throne.
Some historians are sceptical but Lownie says everything is based on primary sources from the Royal Archives and from German and Portuguese police reports of the time. It reveals a telegram from Winston Churchill to the Duke in July 1940, following the fall of France, in which the he appears to threaten the ex-monarch with a court-martial. During the invasion, the Duke and duchess fled to Lisbon, Portugal, where they continued to socialise with German agents and sympathisers. Not long after, Churchill made the Duke the Governor of the Bahamas, removing him from Europe.
Born 23 June 1894 9.55pm Richmond, England, the Duke had a Cancer Sun in an impulsive square to Mars in his financial 2nd house. His Pisces Moon, also 2nd house, was square a 4th house Pluto (conjunct Neptune Jupiter) in Gemini. He evidently remained an adolescent all his life, collecting childhood toys (shades of Prince Andrew's teddy bears). His Jupiter was in his sociable 5th. Relocating his chart to Berlin put his 'comfortable/spoilt Jupiter on the IC, so a place where he could relax and feel supported.
Hitler's Jupiter in Capricorn opposed the Duke's Cancer Sun and square his Mars which would provide a veneer of good feelings though there was no underlying compatibility.
The Duke was certainly a terrible match with Churchill with his Pluto opposition Churchill's Sagittarius Sun, his Mars on Ch's Descendant and his Sun on Ch's MC for a competitive interface; and his Saturn conjunct Ch's Mars Jupiter for outright dislike.
And he had an even worse fit with the UK since that relationship chart had a bitterly hostile composite Mars Pluto opposition Uranus, inconjunct Saturn – and that was never going to work.
King George V1, his reluctant successor, wasn't exactly stable with a 2nd house Sagittarius Sun and Mercury opposition an 8th house Neptune Pluto; but his Midheaven and Jupiter in Leo fell in the UK's 10th which would provide a morale-boosting relationship.
Churchill's relationship chart with the UK had not surprisingly a 'fated' yod of Jupiter sextile Saturn inconjunct Pluto – the man and the moment came together.
At the fall of France in 1940 with the war in full swing, tr Pluto was conjunct the Duke's Solar Arc Jupiter and trine his Mars, pumping up his amour propre and determination. On his relationship chart with Churchill there was high alarm and anxiety which had been building for a year or so with tr Pluto square the composite Uranus and tr Uranus conjunct the composite Neptune.
The Royal family has always been a coach crash in terms of personality failings but he does seem to have been worse than most. His mother, the ramrod straight Queen Mary never forgave him for the abdication and his brother George V1 had an aggravated interface with him which was being exacerbated as war broke out – with the composite Saturn square Mars catching the tr Pluto square tr Saturn.
  Exile was the least he deserved.  
Add On: The Duke's Venus was in late Taurus conjunct the can-be-destructive star Algol. His brother Prince Henry, the Duke of Gloucester, also had Venus in Taurus conjunct Algol – he conducted a famous affair with married pilot Beryl Markham until his father put a stop to it.  Prince Diana's Venus in Taurus was conjunct Algol which would make sense of the damaging side of the Fixed star. But so is Prince William's Venus in Taurus, which sits within 15 minutes of a degree to Algol (= closely conjunct) and on the apex of a Yod. It's less obvious in his case where the Algol effect operates.
  There are earlier degree Venus in Taurus in the charts of George V, Queen Mary of Teck, and the Princess Royal, Countess of Harewood ( the Duke of Windsor's sister.)
And of this generation – Zara Phillips has her Taurus Sun conjunct Algol. Princess Charlotte has her Mars in last decan Taurus; and her younger brother Prince Louis has his Venus in late Taurus, neither conjunct Algol.
A family signature.