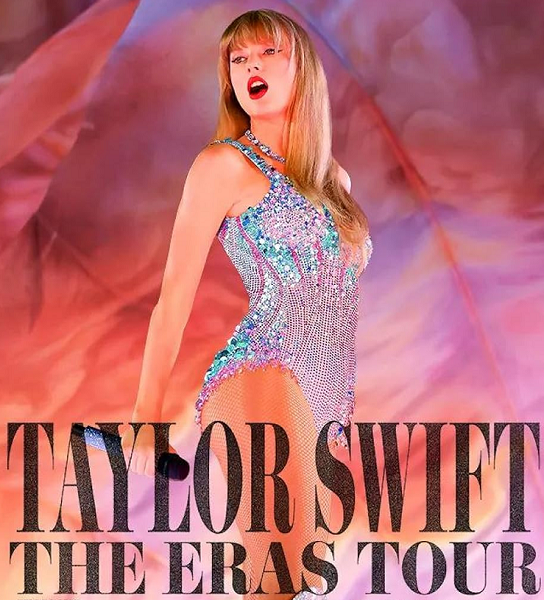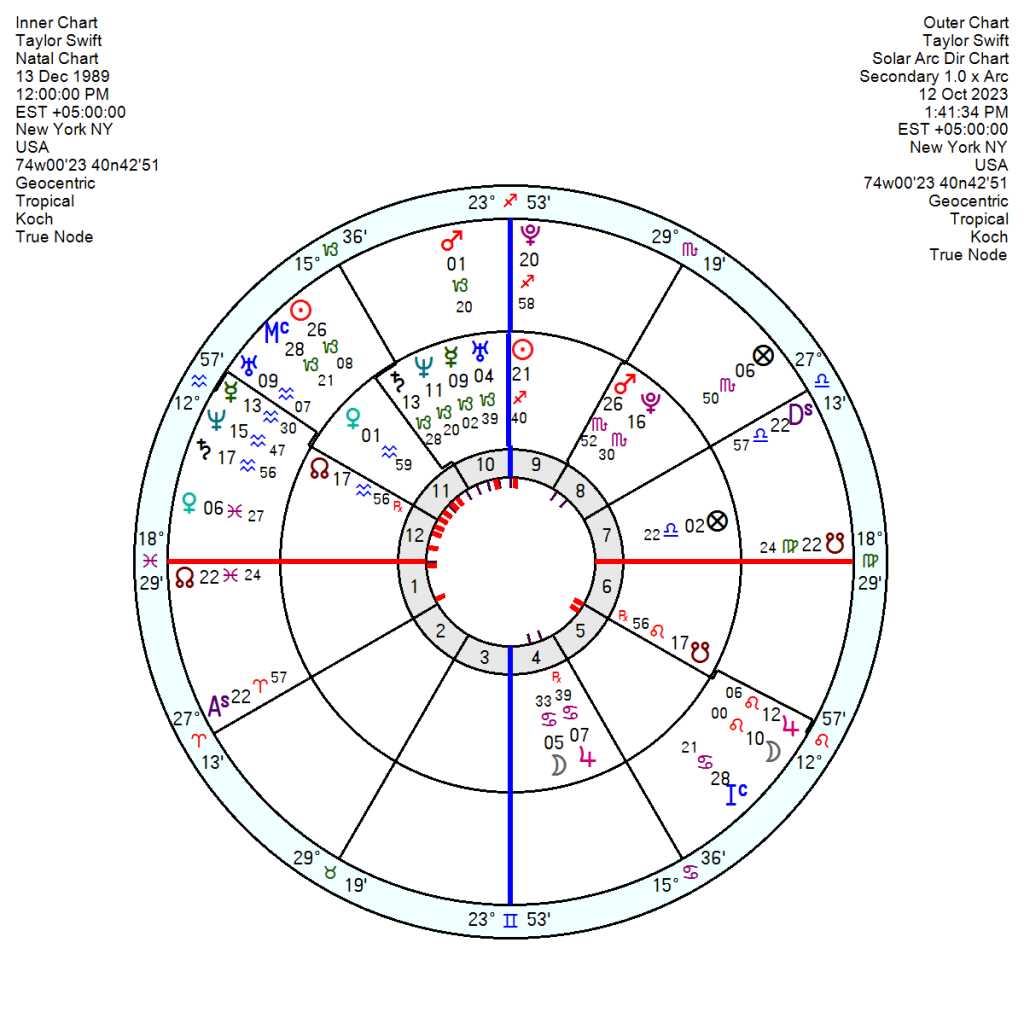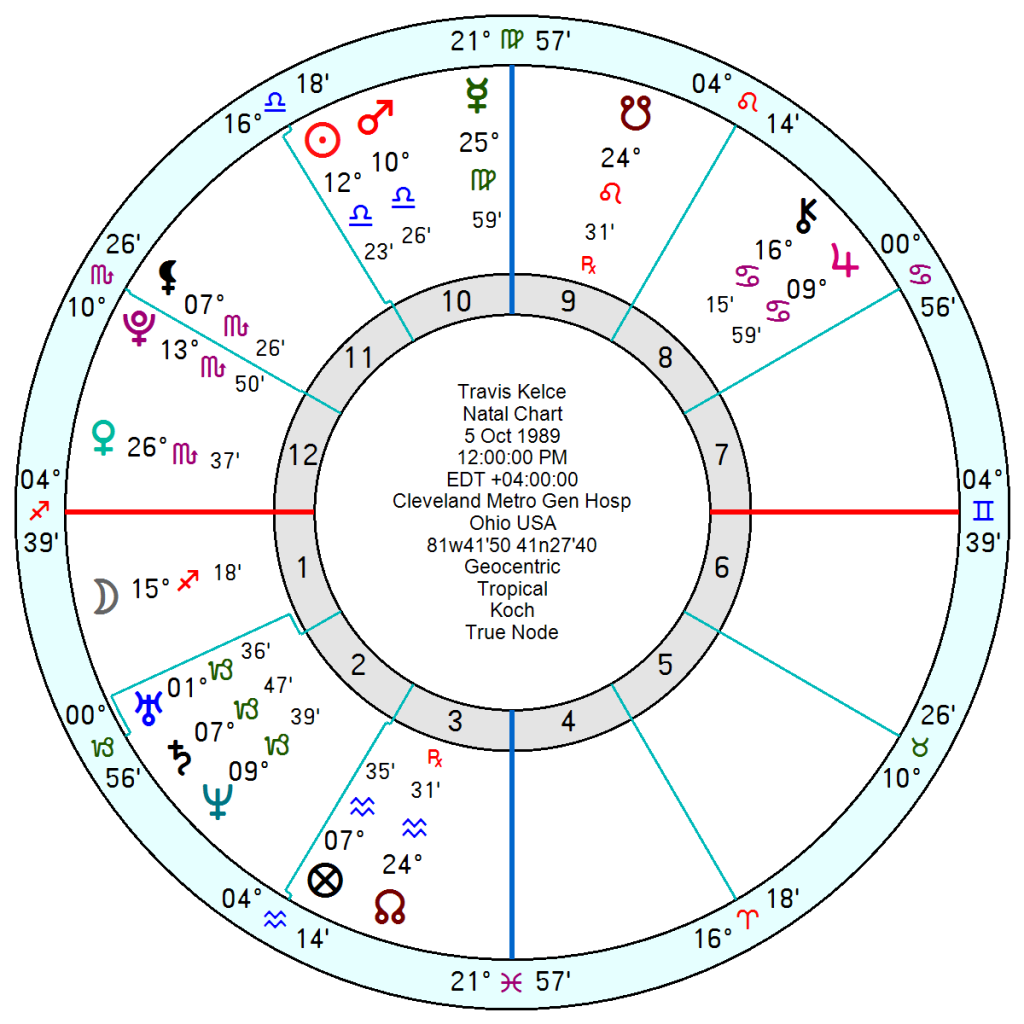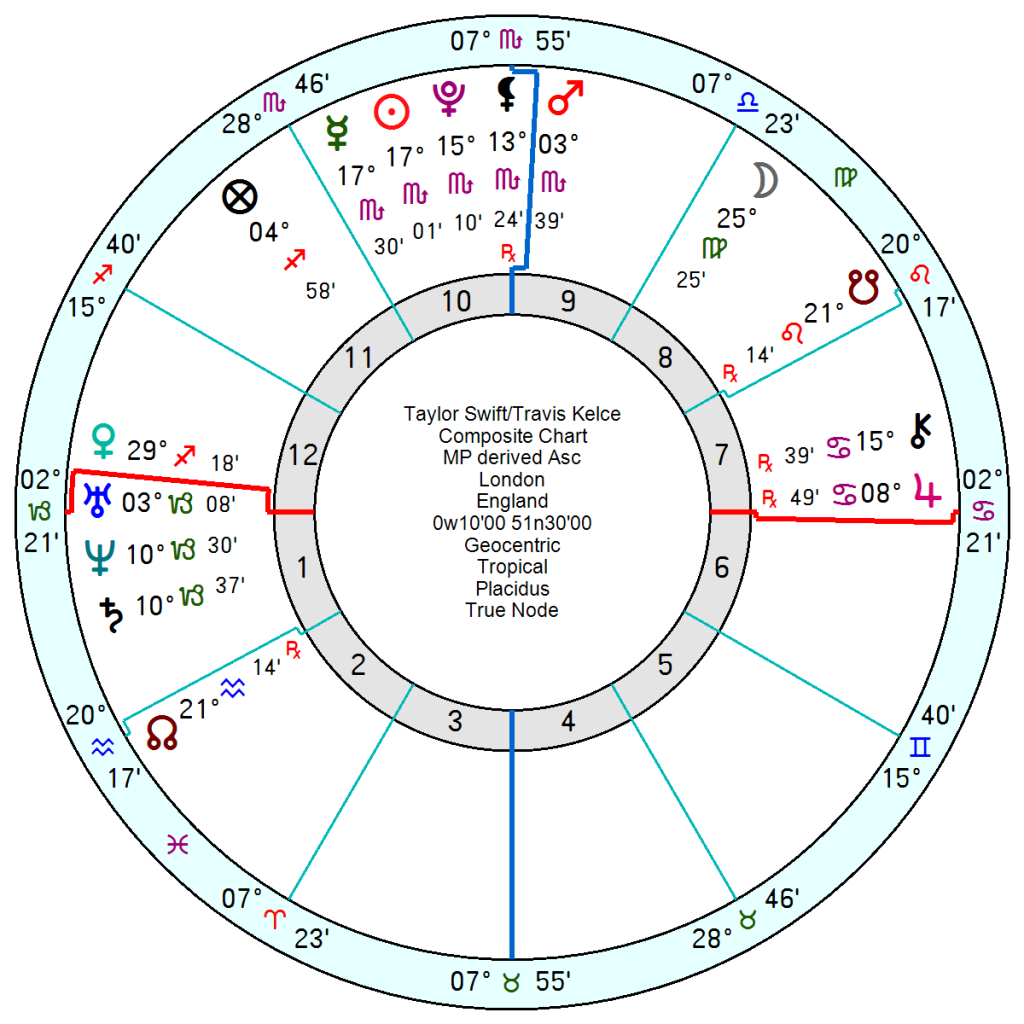 Elsewhere life goes on. Singer Taylor Swift described as a cultural juggernaut known for shattering records, is fresh off her billion-dollar, highest grossing concert tour of all time. Now a documentary film of the Eras concert tour is to be released worldwide which has pulled in $100 million in global movie ticket sales a week before release. Reviews are positive though audiences are treating it like a concert by screaming, singing and dancing from start to finish, with some teenage girls barely sitting down during the near three-hour runtime.
Apropos of no connection whatsoever, Taylor Swift was born two years almost to the day after Hamas – and has the same Sagittarius Sun and Pluto and Mars in Scorpio. Pluto Mars especially in Scorpio in negative gear can be ruthless and destructive. In positive mode it gives a do-or-die-determination not to be distracted from driving ambitions. What is not generally recognized is the considerable weight of carrying a stratospheric career and worldwide public image. She may look as if butter wouldn't melt but she needs to be super-strong to get to and stay at the top.
She is also of the triple conjunction generation with her Mercury sitting amidst Uranus, Neptune, Saturn in Capricorn in opposition to (Moon) Jupiter in Cancer – highly-strung, chaotic with hints of genius, lucky. Her Jupiter is also in a confident trine to Pluto.
  At the moment her Solar Arc Pluto is conjunct her Sun, which can bring a blockage though in her case it may just be ramping up the pressure of success. Her SA Saturn is also conjunct her North Node in Aquarius which again might sound problematic but maybe just another indication of the magnitude of her situation. And she does have two helpful Jupiter midpoints this year attracting money and success.
  Her new found romance with NFL player Travis Kelce, 5 October 1989, may or may not be a useful PR hype. But it does seem a tight relationship. He is a go-ahead Sun Mars in Libra square the triple conjunction so every bit as scattered and changeable as she is.  His Sagittarius Moon chimes with her Sun and his Venus in Scorpio is conjunct her Mars for added zing and passion.
Their relationship chart has a possessive composite Sun, Pluto, Mercury conjunction so will be intense; with an extra zest from Mars trine Jupiter and sextile Uranus, Neptune, Saturn. It looks a high-octane match.