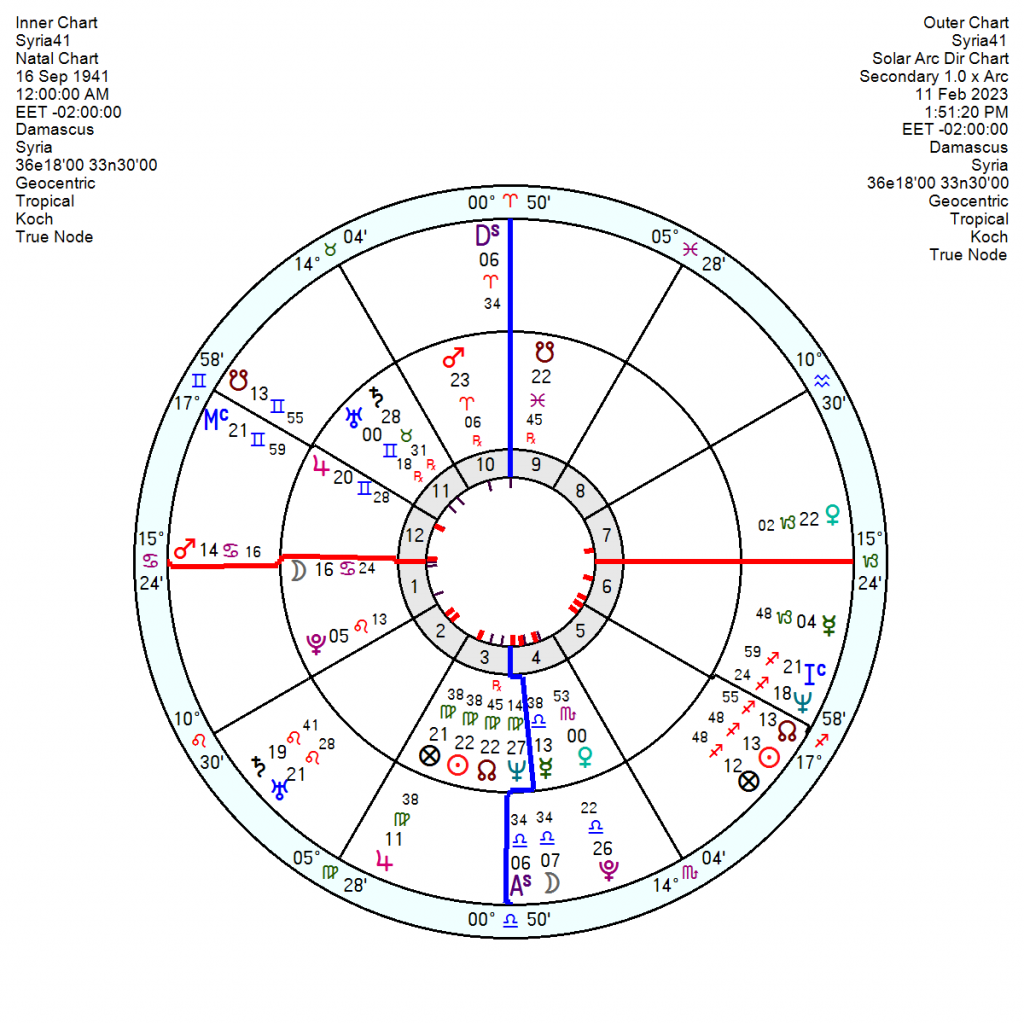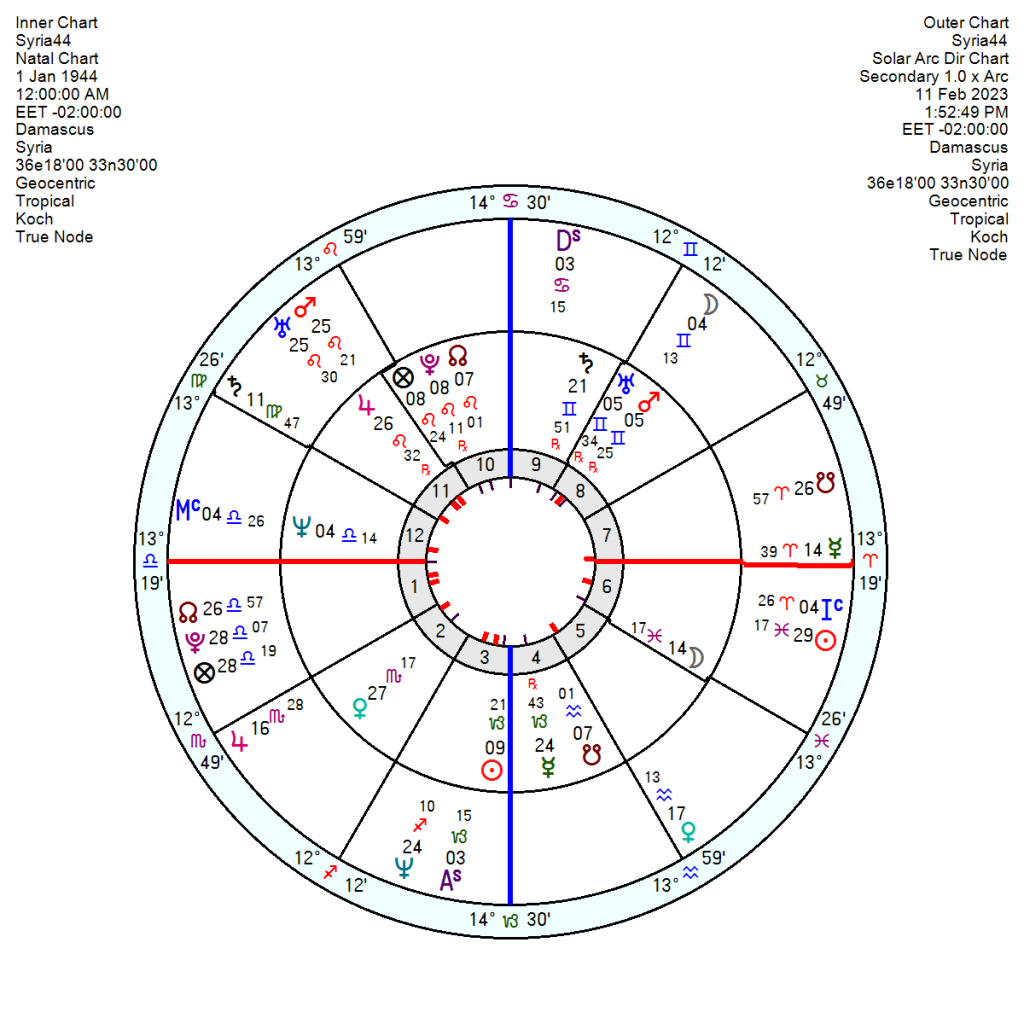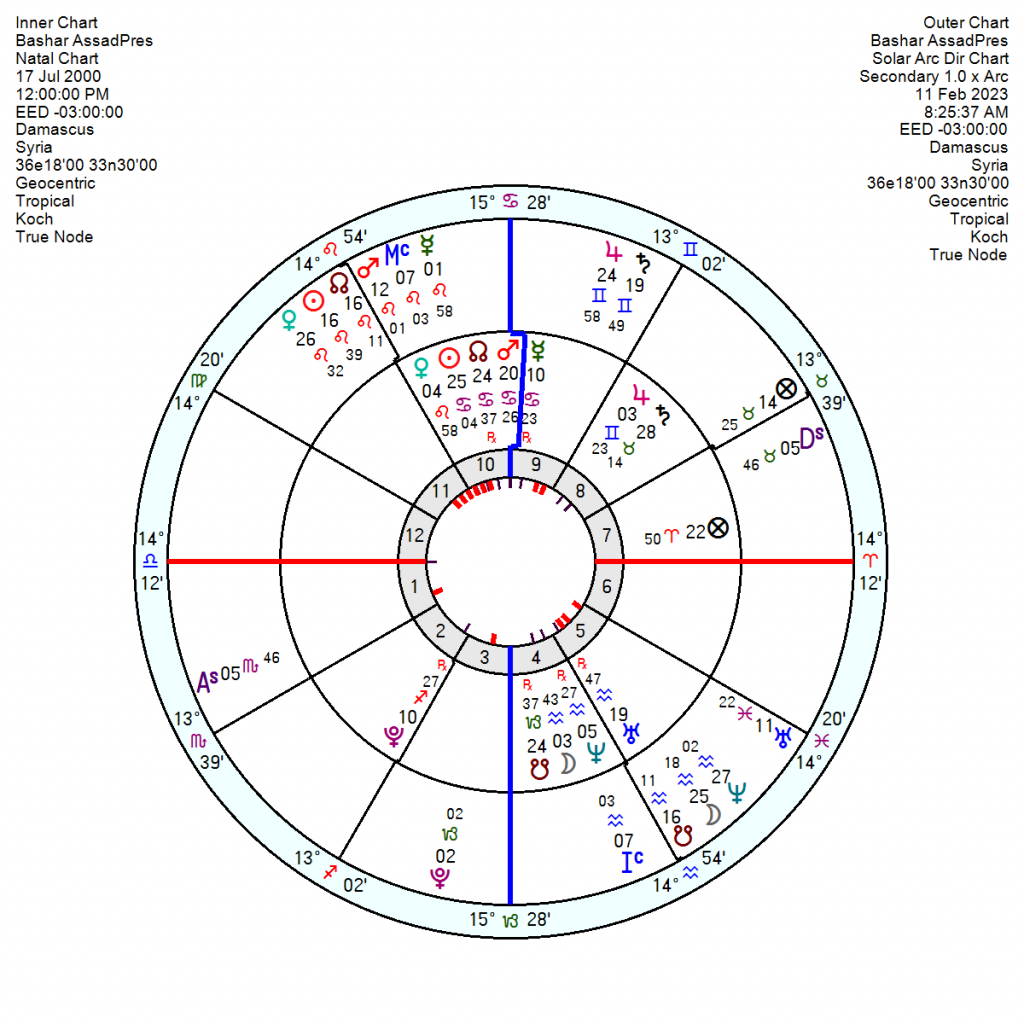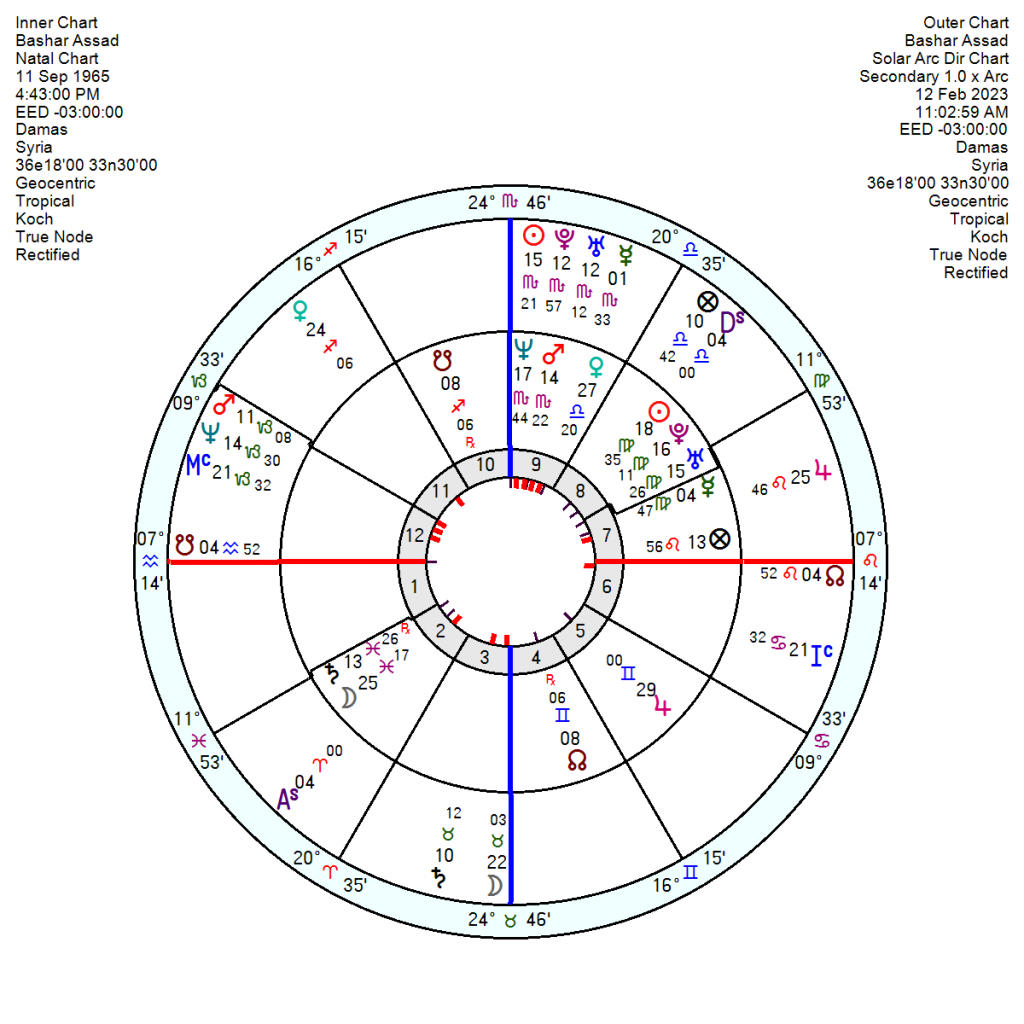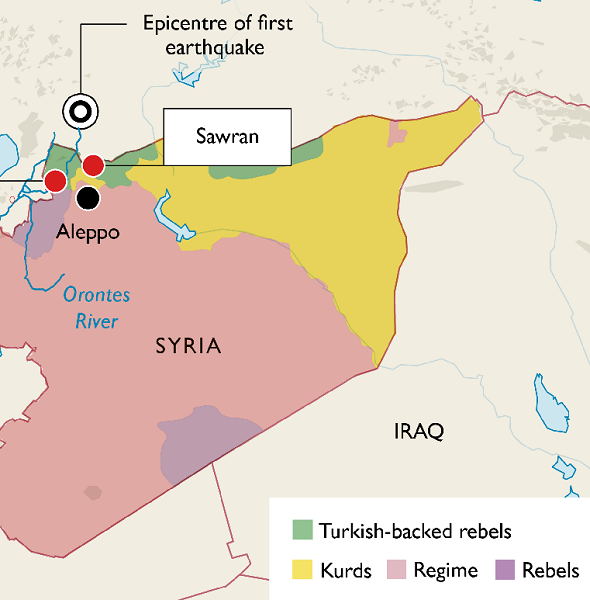 Syria battered by a decade plus of a brutal civil war is facing unthinkable misery in the earthquake zone. The towns of northern Syria have been seized by rebels, barrel-bombed by the Assad regime, overrun by Islamic State, shelled by Kurds and now can't get aid through, blocked by Russian intransigence and UN incompetence. The bulk of the rescue work in rebel-controlled areas is being carried out by the White Helmets, a volunteer civilian defence force funded by western governments, including Britain, which is using diggers and bulldozers — some donated by construction firms, but lacking the technically sophisticated equipment such as concrete cutters and thermal imaging cameras that are routine in western countries.
There are two possible charts for Syria both of which work reasonably well using the 2011 start of the civil war as a guide. 1 January 1944 12 am Damascus had tr Pluto conjunct the Capricorn Sun over the start which is a classic civil war splitting apart-influence. Pluto tr Neptune square Venus and opposition Jupiter; and tr Saturn conjunct the SA Pluto.
The 6 September 1941 12 am Syria chart had tr Uranus conjunct the Midheaven, tr Saturn conjunct the SA Pluto, tr Pluto conjunct SA Venus and tr Neptune square Saturn and opposition SA Jupiter. So relatively similar and both showed up the cataclysmic effects of the war well.
Bashar Assad's Presidency, 17 July 2000, has only been kept afloat in recent years by Putin so it will be interesting to see what happens when the Russian leader exits. 2023/2024 look devastating, with losses, failed plans and uncertainty with 2024 being worse than 2023. Though nothing that leaps out as terminal.
The Syria 1944 chart has the Solar Arc Midheaven conjunct Neptune at the moment which is descriptive enough for a meltdown event, confusion and indecision. There are glimmerings of hope on this chart moving ahead along with a tough two years. The 1941 chart is less sanguine about improvements though does hint at major upheavals and the possibility of major changes approaching.
Assad's personal chart, 11 September 1965, hints at a car-crash period in 2025 which might grind him to a halt when his Solar Arc Uranus Pluto is conjunct his Mars and his Solar Arc Sun conjunct his Neptune.
[I visited Syria in the late 1990s and it was poor but a lovely country with lovely people and an extraordinary history going back many thousands of years.]