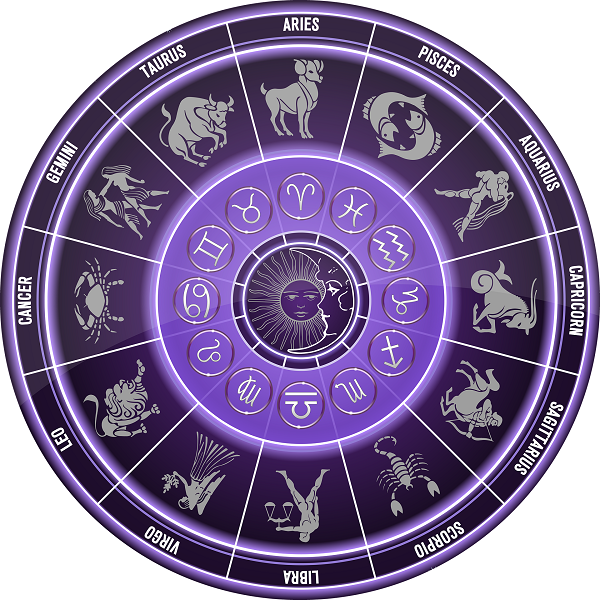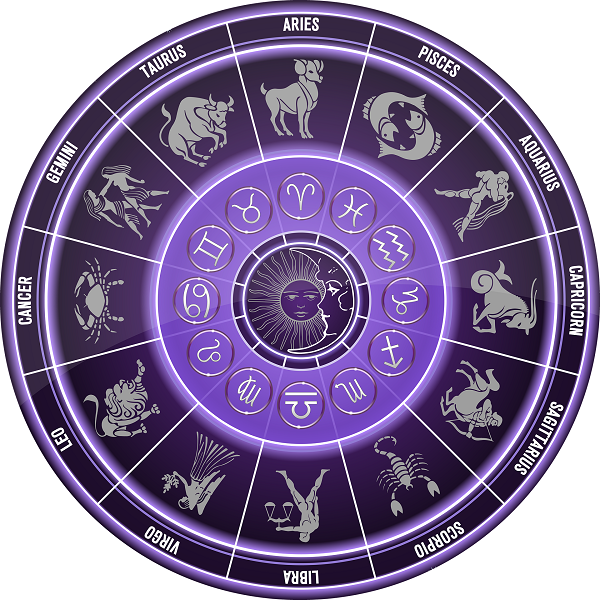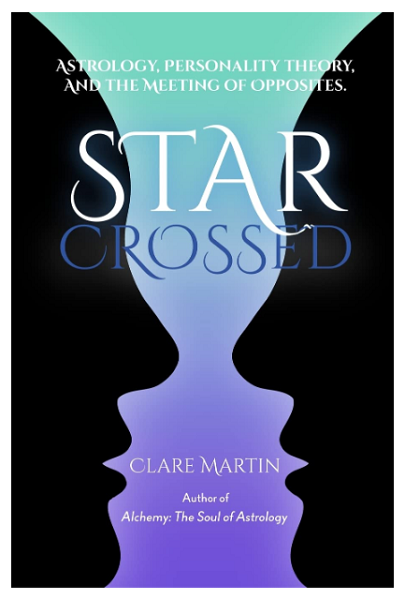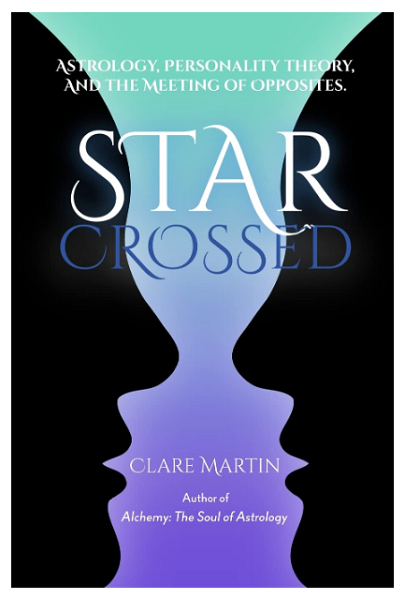 The law of opposites in astrology doesn't only work with planets across the zodiac wheel from each other. It can throw an intriguing light on each Sun sign itself. The rule of thumb used to be that each sign fears the one before – e.g. Sagittarius fears Scorpio's emotional intensity; Virgo fears Leo's attention-seeking; Gemini fears Taurus' fixedness.
A new book by psychological astrologer Clare Martin, Star-crossed, Personality Theory and the Meeting of Opposites suggests that there is also a complicated relationship between the Sun signs and their opposite number. E.g. Cancer/Capricorn – child/parent, home/world, the tribe/the hermit.
Virgo/Pisces – order/chaos, self-sufficiency/co-dependency.
Aries/Libra – Self/Not-self, Me/You.
Gemini/Sagittarius – learning/teaching, near/far.
Taurus/Scorpio – Mine/Yours, incorporation/elimination.
Leo/Aquarius – Self/Society, the Heart/the Head.
She sets out to show the link between psychological Personality Theory and the astrological division into signs. Personally I am not fond of trying to overlay one system on top of another. Both will have their validity within their own context but along the way of her argument she shines a light on a new facet of sign energy.
Thinking about your Sun sign or any other planet in a particular sign in terms of an instinctive defence against the opposite can be productive.
Psychologists and therapist are fascinated by the development of the infant from birth onwards and she relates each of the sign dyads to a particular phase and the reaction to damage – though not in normal order.
Cancer/Capricorn – mother/safety, terror/the hated child. The Moon versus Saturn.
Taurus/Scorpio – voracious hunger leading to over control, rage. Deprivation versus the Provider.
Gemini/Sagittarius – Fear of freedom versus fear of being trapped.
Leo/Aquarius – Subjectivity v objectivity. Grandiosity v worthlessness.
Virgo/Pisces – practical efficiency v escapism. Self-definition v undifferentiation. Perfectionist v merging. Dependent or rescuer. Host v parasite.
Aries/Libra – Autonomy v compromise. Awareness of others v competitiveness.
I'm not sure it all works and may not interest those other than the psychologically oriented but it made me stop and think about certain signs in a different way.
Clare Martin is also the author of – Alchemy: The Soul of Astrology.