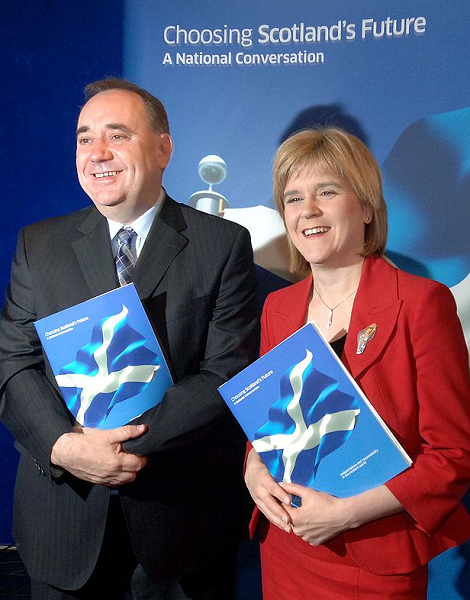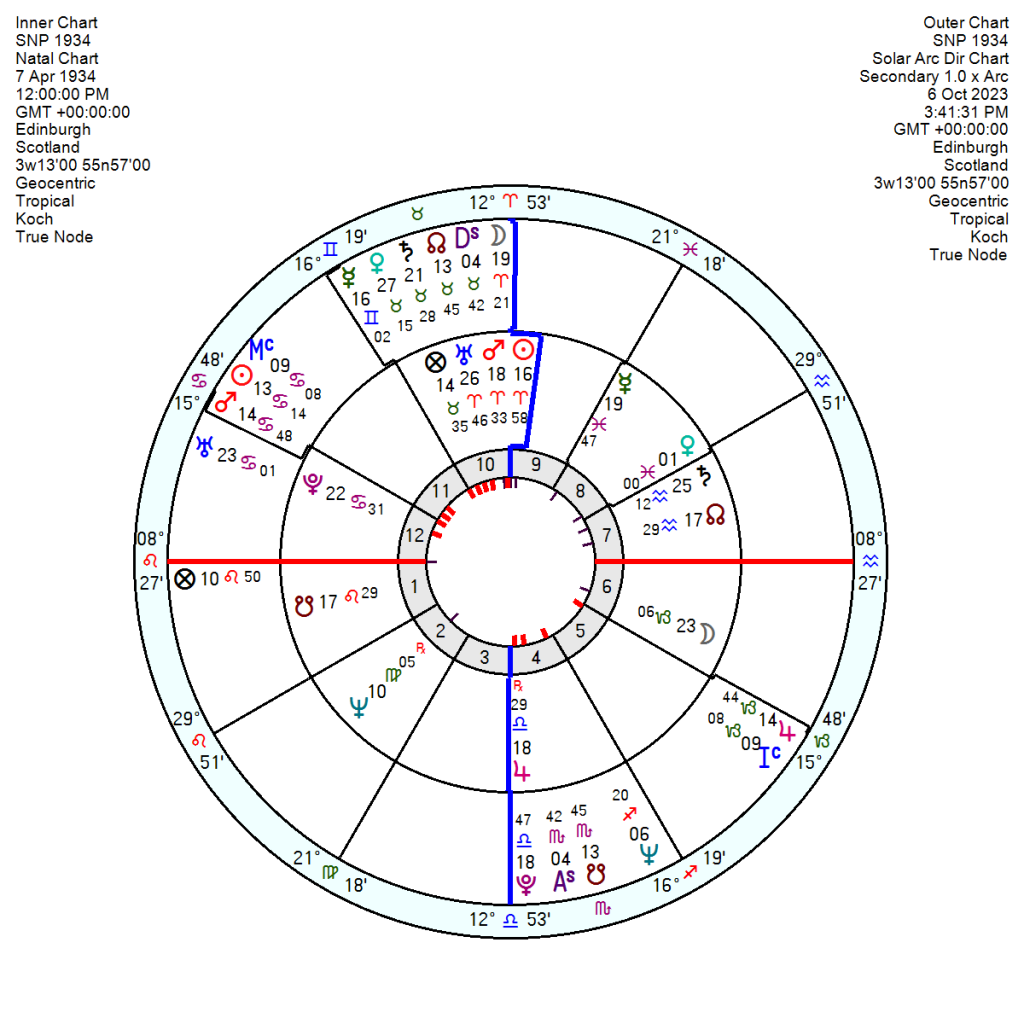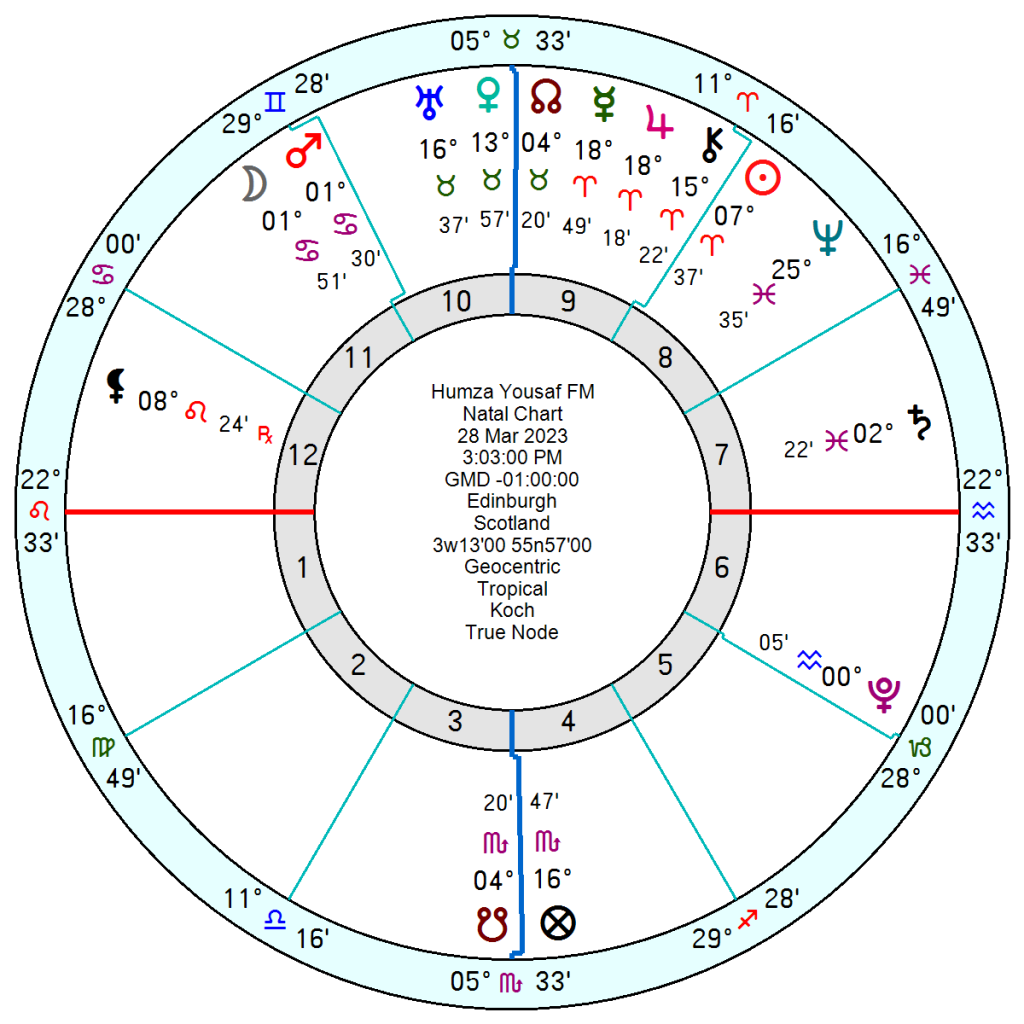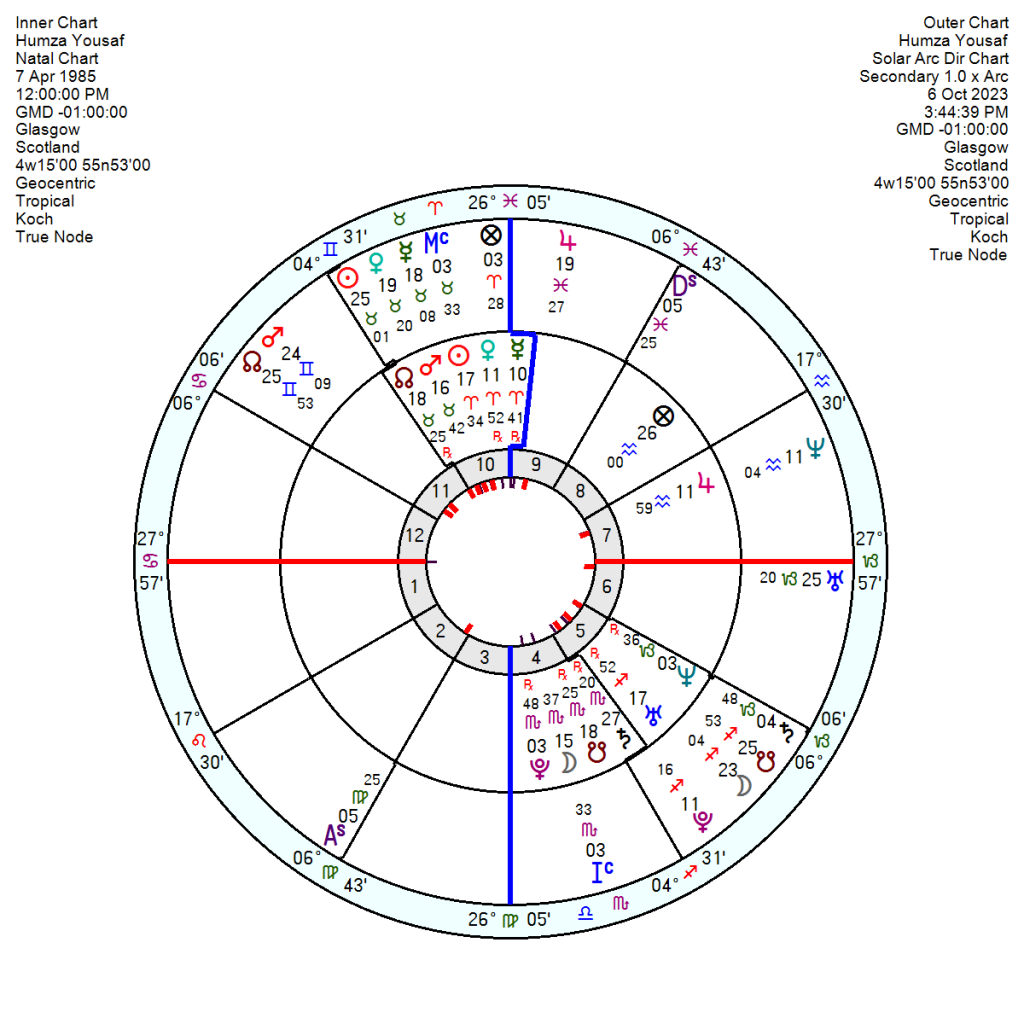 The Scottish by-election produced a 20% swing to Labour with the SNP losing the seat and the Tories losing their deposit. This recent upsurge of nationalist support beginning with Alex Salmond's elevation to First Minister in 2007 coincided with Pluto poised to move into Capricorn. One cycle later with Pluto moving out of Capricorn, the SNP is back to the drawing board for a rethink.
The SNP chart, 7 April 1934, with its warrior Sun Mars in Aries in an over-confident opposition to Jupiter was always going to run into trouble now ( and indeed from 2021) as the Solar Arc Pluto first opposed the Sun and is now opposition the Mars. 18 months ago also the SA Uranus was conjunct the Pluto and tr Pluto square the Uranus for a complete collapse in leadership and morale.
  [An astro point to note. SA Pluto is presently conjunct the SNP Jupiter which on its own should be successful but opposition Mars definitely not. The same happened with those who had the Jupiter opposition Neptune in their chart – influences to the Jupiter were negated as Neptune came in to play bringing scandal or failure.]
The present Libra Solar Eclipse and Aries Eclipse next spring will be triggering the SNP Sun Mars and Jupiter – so the crises and pressure for change will continue at peak strength.
Humza Yousaf's First Minister chart always indicated a term full of setbacks and aggravations with the Saturn trine Mars Moon, sextile a Taurus North Node.
Humza Yousaf's personal chart, 7 April 1985, Glasgow, suits the SNP with a Sun Mars Venus Mercury in Aries trine Uranus and sextile Jupiter. His Jupiter is catching the Solar Arc Neptune conjunction as hopes get dented and the bubble bursts.