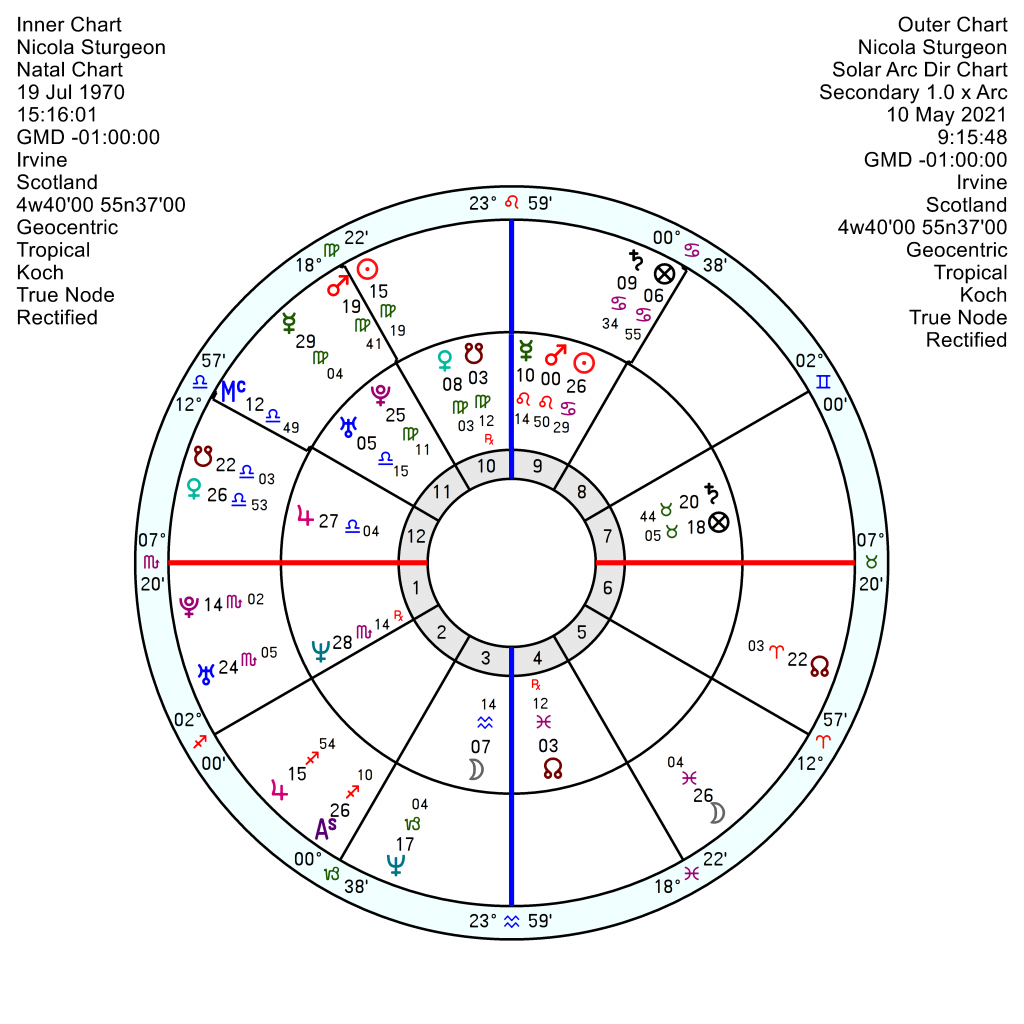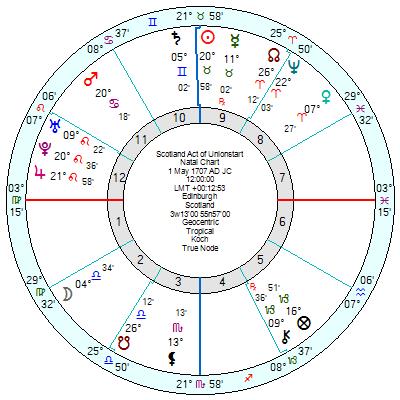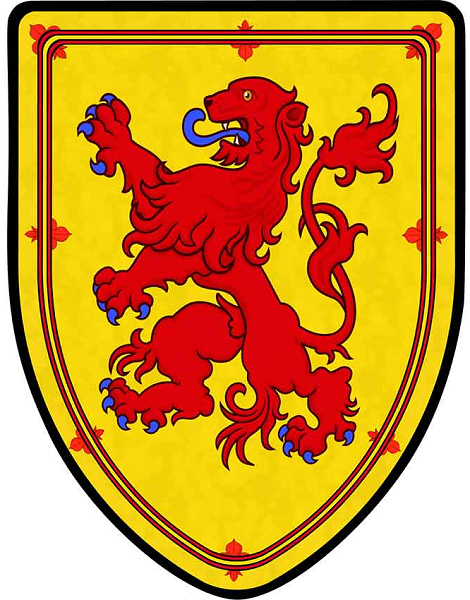 Nicola Sturgeon has cranked up the rhetoric about a second Scottish independence referendum being inevitable despite the SNP not having won an outright majority in the recent elections. They did well but could not manage the final hurdle. Her estimation was for it to be held in late 2023 though it will require a Westminster sign off which is unlikely to happen, setting the scene for a potential court battle.
   Sturgeon, 19 July 1970 3.15 pm Irvine, Scotland, is in for the fight of her life with tr Pluto continuing to oppose her Cancer Sun this year and next and picking up the pushily confident tr Pluto square her Jupiter from early 2022 to late 2023. But given that her Sun is close to her flamboyant Mars in Leo she's also picking up the frustrated, enraged and trapped tr Pluto opposition her Sun/Mars midpoint from early 2022 to late 2023; and worse a total road-block of tr Pluto opposition her Mars from early 2023 till late 2024.
In addition she has a cluster of less helpful influences on her chart: tr Neptune undermining her power/influence in opposition to her Pluto in 2022/23; a jolting, high-tension tr Uranus conjunct her Saturn in 2023 and a sharp change of direction from tr Uranus square her Midheaven also in 2023.
   The SNP was formed in 1933/34 when the Uranus in Aries square Pluto in Cancer was in place, mirroring the influences in place over the 2014 independence referendum which the nationalist lost on a 45/55% vote. There was also a rise in SNP successes in the 1970s when the Uranus Pluto conjunction in Virgo was in place. But there is nothing similar in the near future, indeed before the 2040s.
  What is coming up is tr Uranus conjunct the England Scotland Act of Union 1707 Sun and square the Pluto Jupiter in 2023/24 which may lead to further devolution rather than a split. Though these influences have been round before over four centuries so may only cause a ripple. That does, however, coincide with tr Uranus square the UK 11th house Saturn which could suggest changes in the national legislature (parliament).
I can't see independence happening – not on Sturgeon's astrology or the other charts – and the economic arguments are even less appealing than they were in 2014.