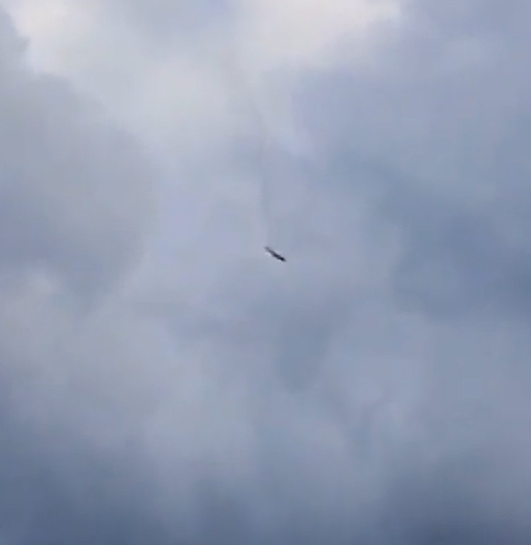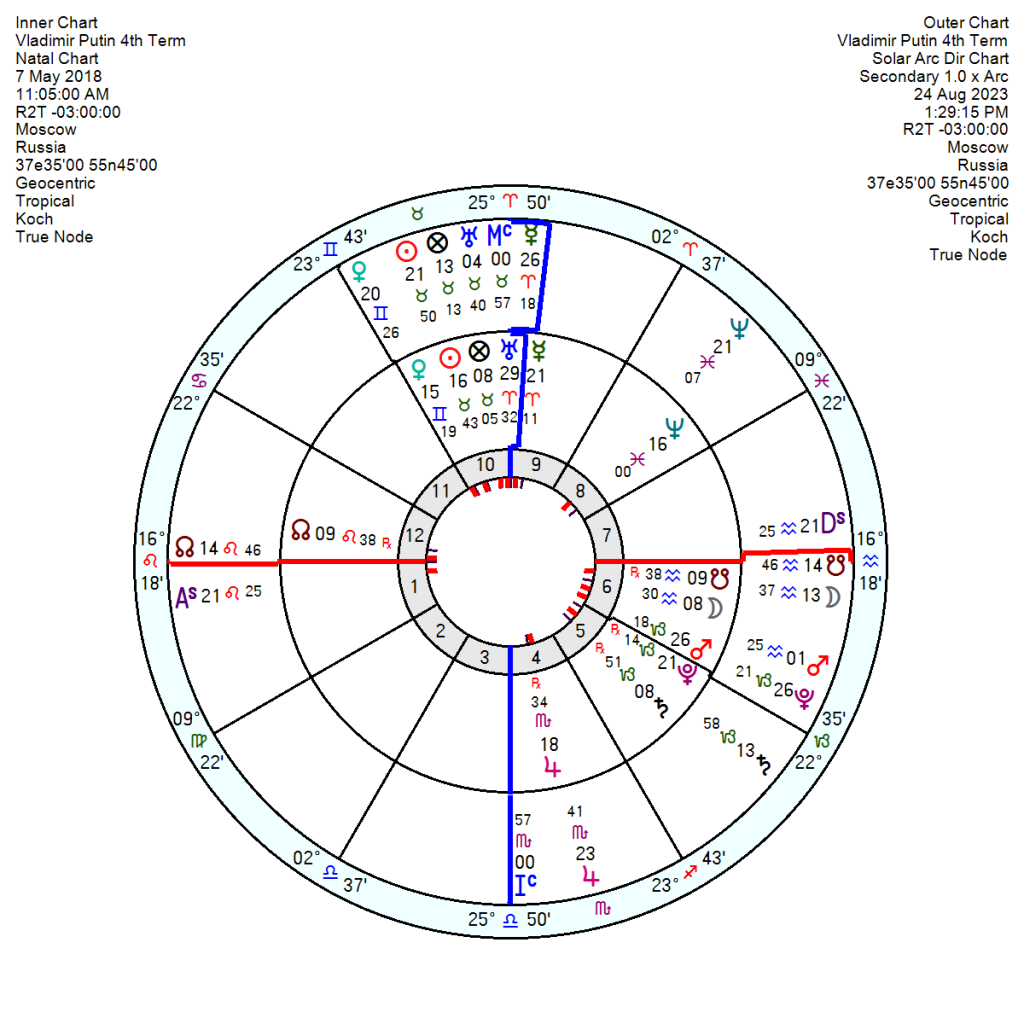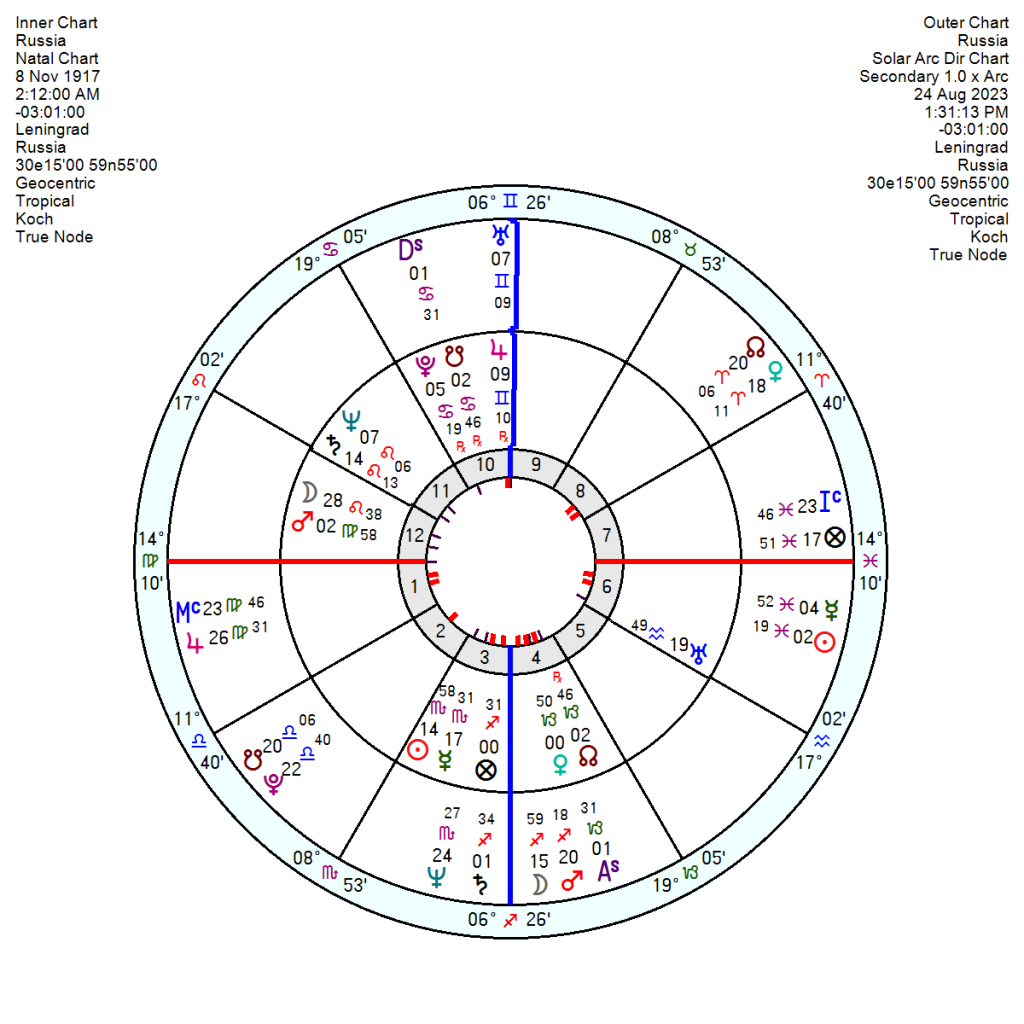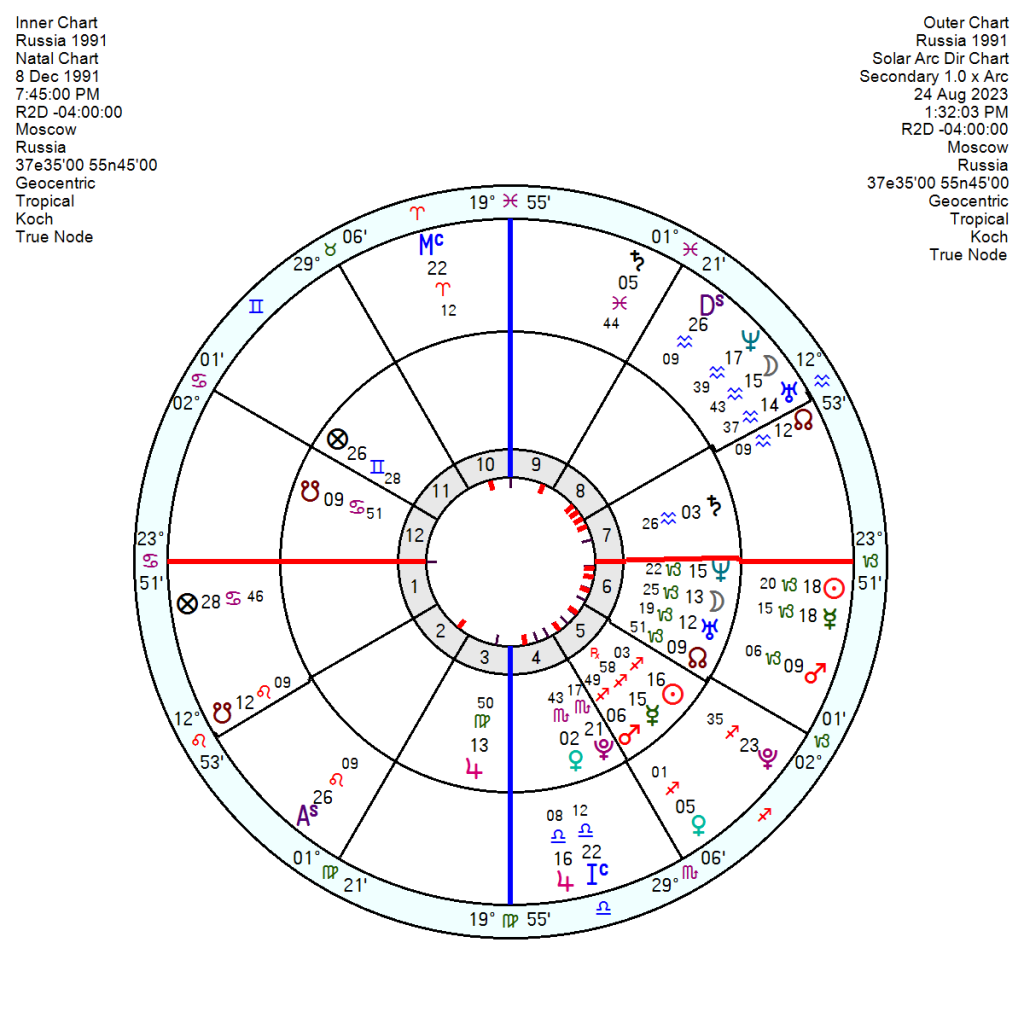 The fog of war combined with the murky waters of spook-dom make it impossible to know whether Putin got payback on Yevgeny Prigozhin for his mutiny by crashing his plane – or thinks he did and YP sensibly skipped out – or indeed whether it was an act of fate.  Time may tell.
What is clear is that Russia is moving into considerable setbacks late this year and through 2024 into 2025/6. Both the 8 November 1917 and 8 December 1991 charts have Solar Arc Saturn square Mars in 2024 which is amongst other things assassination-prone. Though there won't be too many generals left to despatch at the rate Putin is trash-canning them. The 1917 chart also has a major collision of sorts, exact late this year as well.
Putin's 4th Term chart, 7 May 2018 11.05am, was always brewing up to its most toxic and high-risk exactly now with the Solar Arc Pluto conjunct the Mars. What may also be significant is that this chart has a Jupiterian yod which can trip itself up through over confidence and self-aggrandisement. The Jupiter has moved by Solar Arc to catch the tr Uranus opposition exactly at the moment. Which might suggest an over-reach that backfires.
The Russian economy is in bad shape though it is hardly alone in that but it won't help Putin's popularity at home. See previous post 12 April 2023.
  There is nothing too illuminating showing up on Yevgeny Prigozhin's chart (see post 4 November 2022). There is no date for the start of the Wagner Group though their first involvement was the invasion of Crimea which kicked off on 20 February 2014 – and that chart is badly rattled at the moment with tr Pluto square the Mars, tr Uranus opposition the Saturn and tr Saturn conjunct the Neptune – if that is a Wagner mercenary group chart it looks poleaxed.