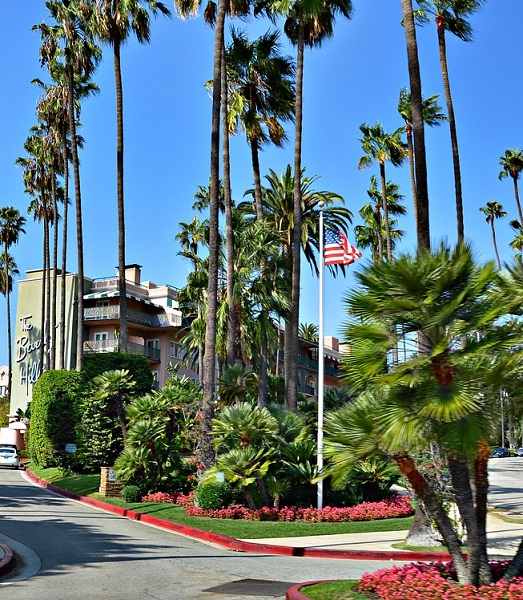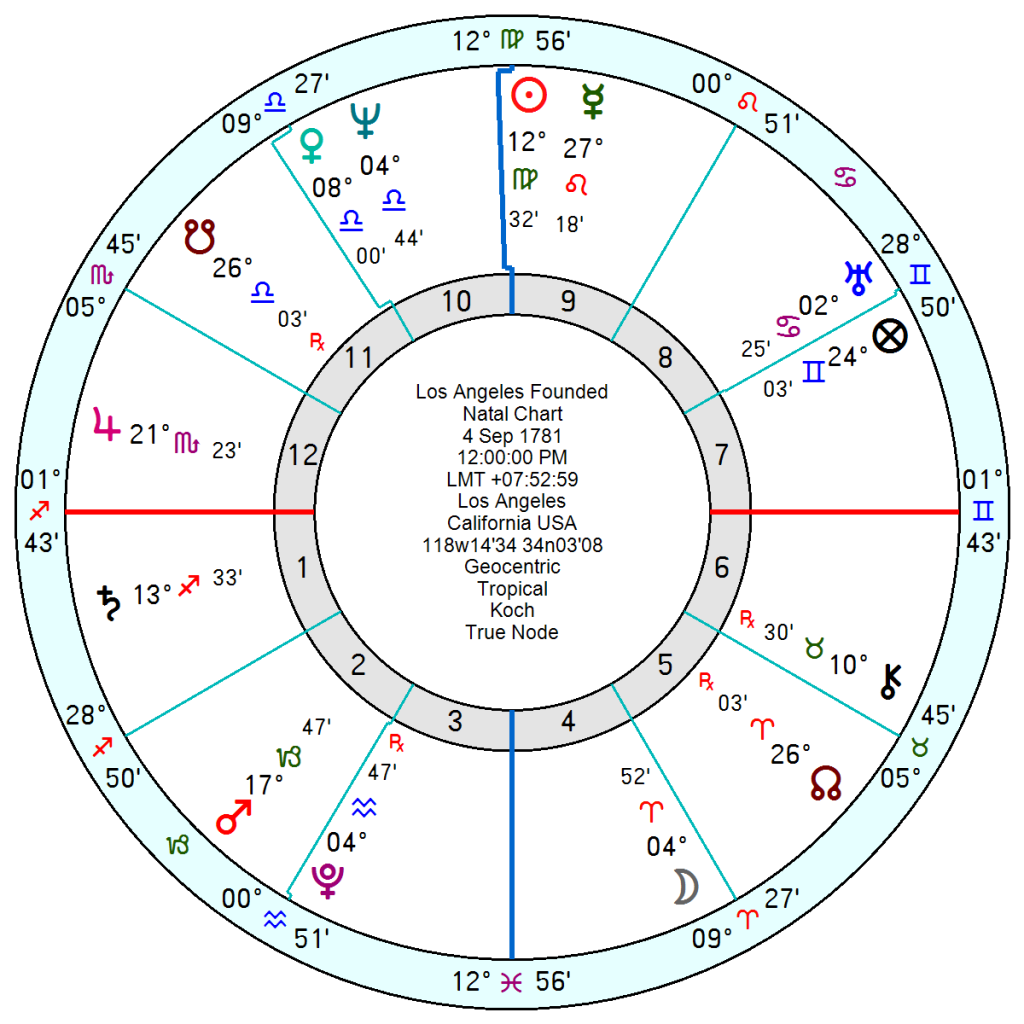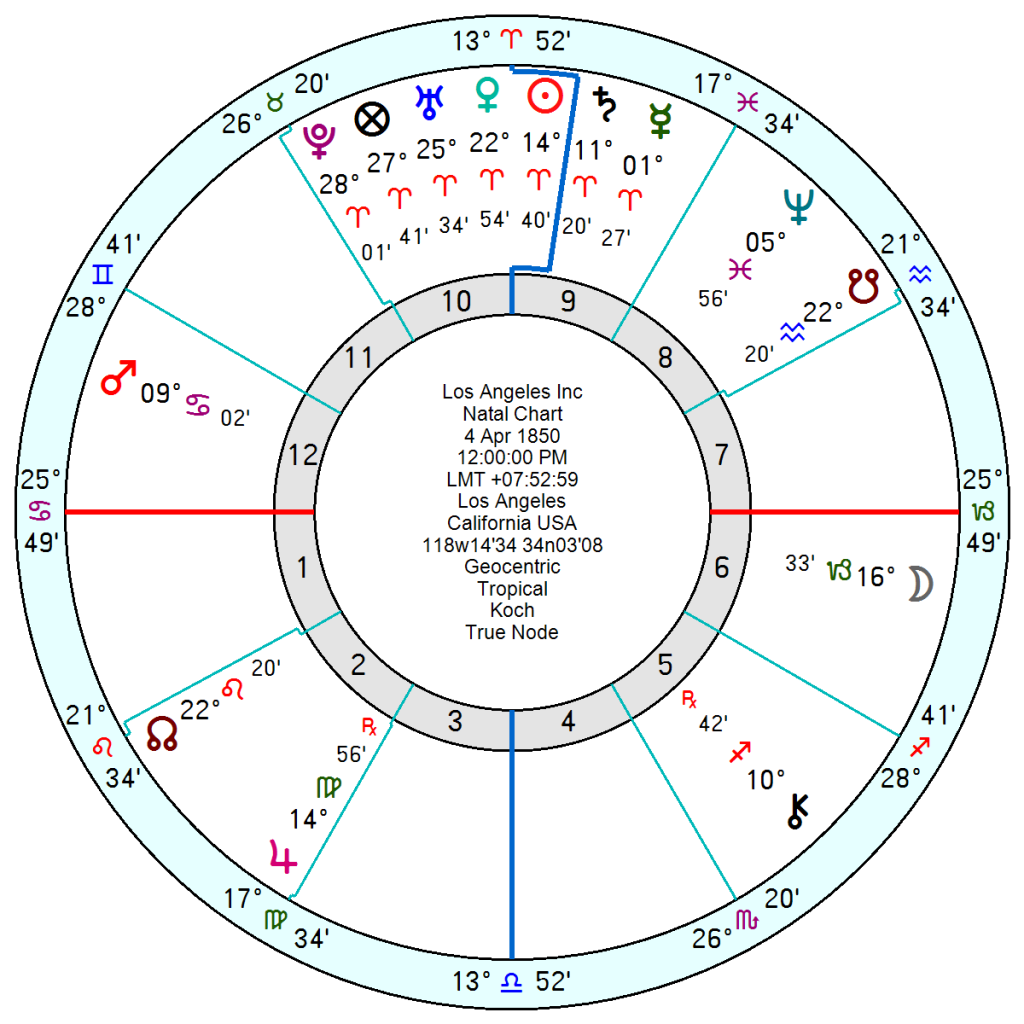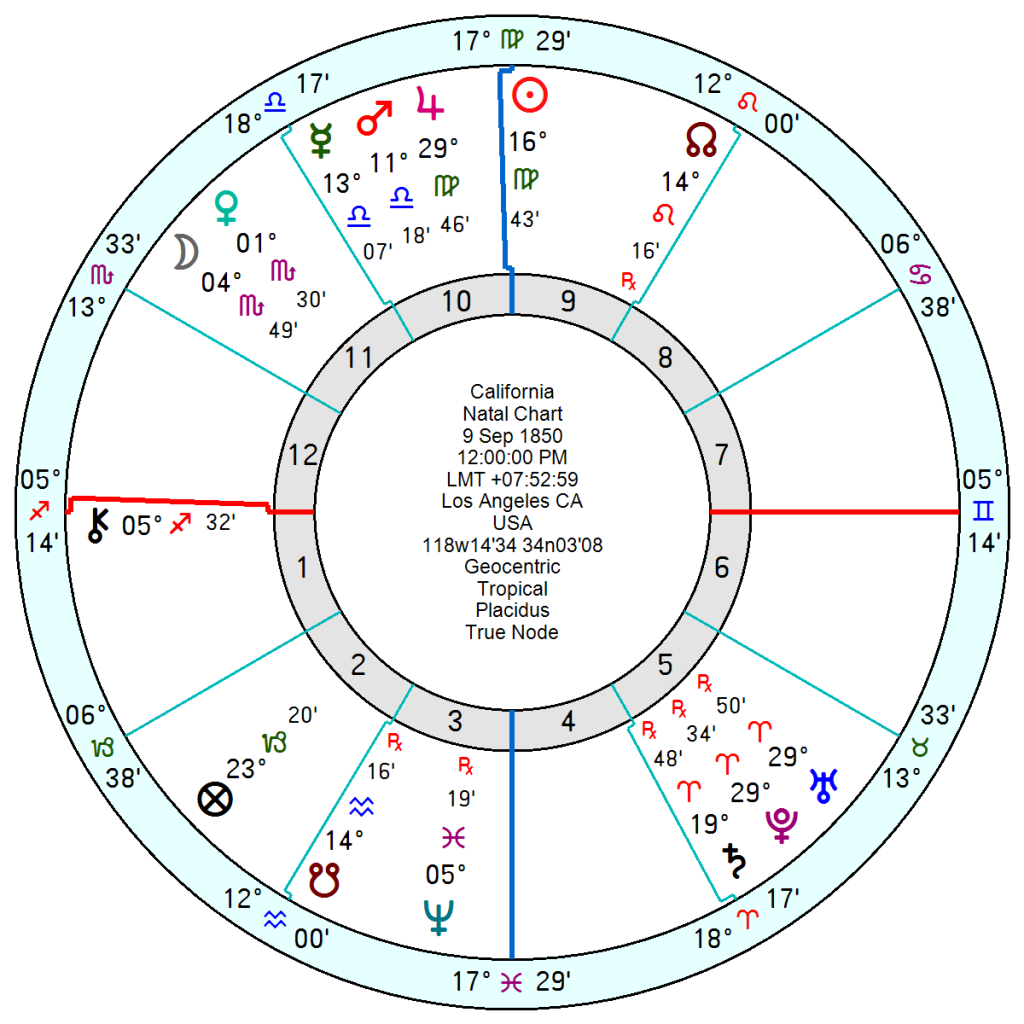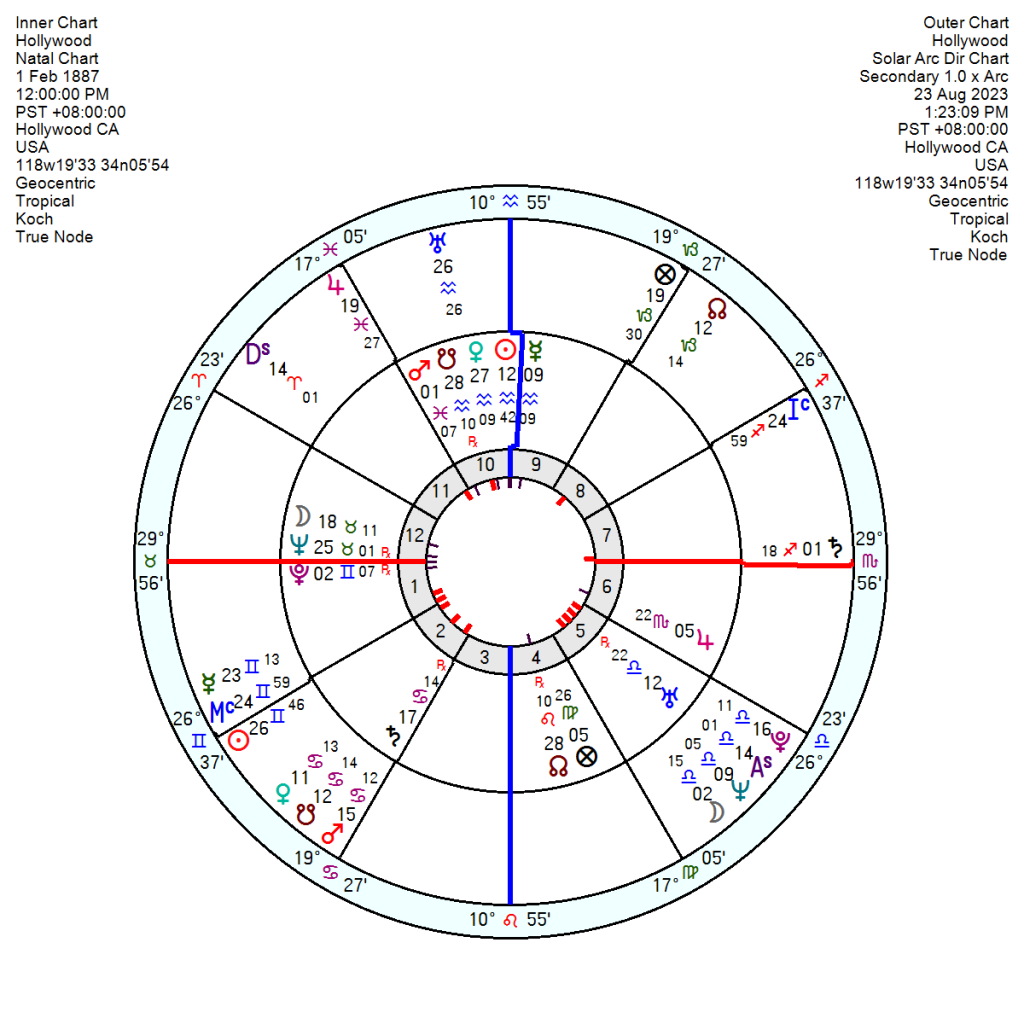 Los Angeles is facing the same escalating homeless and addiction problems as San Francisco and feeling the pressure from weather challenges and the Hollywood strike.
  The foundation chart of 4 September 1781 is facing its Pluto Return in 2026/27 and before then will wilt slightly under tr Neptune in Aries hard aspects.  I'm not sure I don't prefer the incorporation chart of 4 April 1850 which has been labouring under a transformational tr Pluto square the Uranus in recent years and now square Pluto, finishing up late this year. Tr Saturn in Aries in 2026/27 will bring a few hard realities to bear as it is conjunct the LA Inc Mercury, Saturn, Sun, Venus, Uranus and Pluto in the run up to the 2028 Olympics. But the Olympics does launch on its Jupiter Return year which should help when the moment comes.
Hollywood, 1 February 1887, will be unsettled with tr Uranus square the Venus in 2024 but its greatest test comes as tr Uranus moves into Gemini in 2025 to early 2027 and squares the Mars and opposes the Hollywood Pluto. That looks high-risk and unnerving. Maybe dirt coming out into the open as well as a major upheaval. Plus major setbacks from Solar Arc Saturn square the Mars now as production grinds to a halt; with major blockages into 2024. And ditto ditto with SA Mars conjunct Saturn in 2025. The glitz and glitter will give way to gnashing of teeth.
The California state chart, 9 September 1850, like LA Inc has Uranus Pluto in late Aries plus Saturn also in Aries. It will continue to rock n' roll uncomfortably through this year and next as tr Pluto squares its Uranus Pluto and moves on to square the Venus. California like LA Inc has Jupiter in Virgo which will be on form in the Olympic year.
LA Inc, California state and Hollywood all have a Leo North Node so they will reassert their supremacy having been churned through the mill for a few years. They won't be down and out for ever.