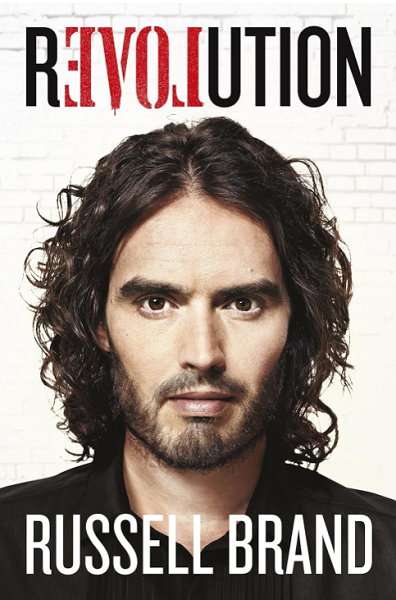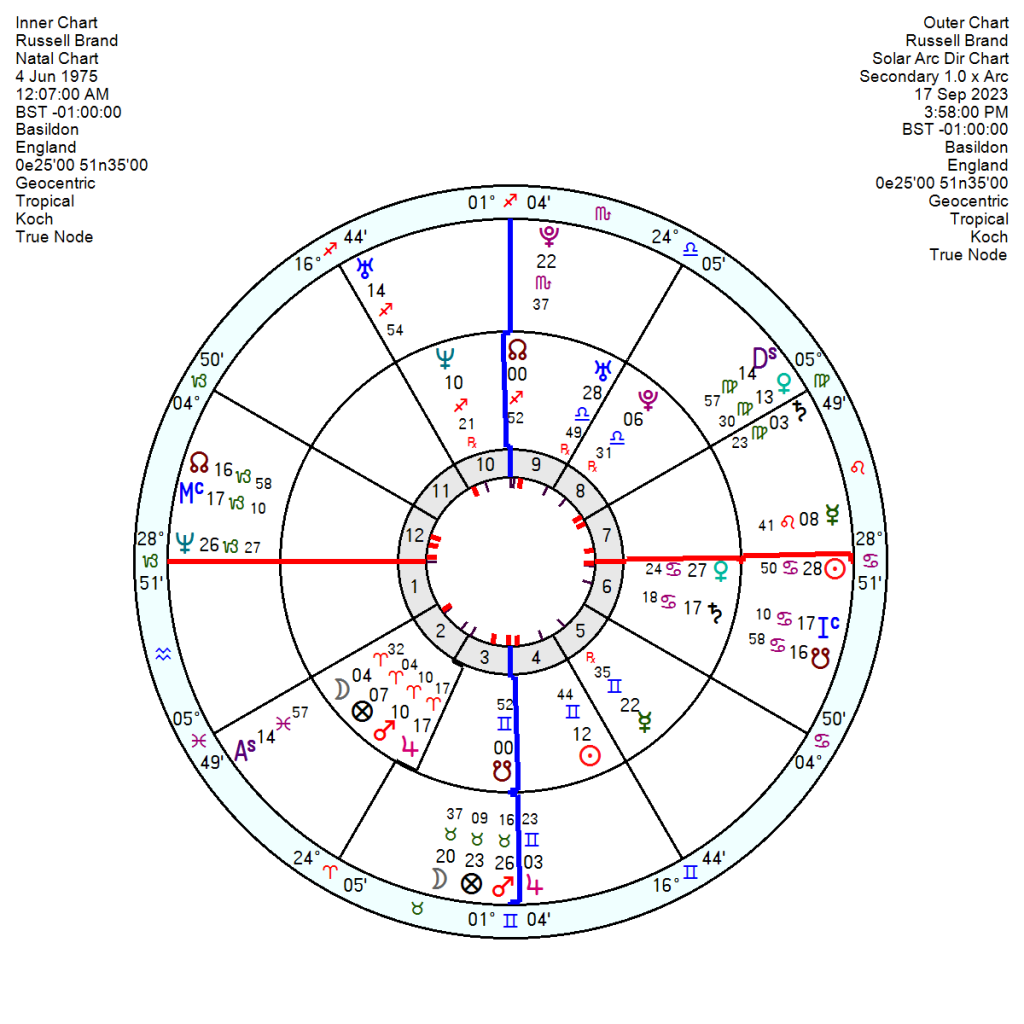 Russell Brand, the anti-establishment comedian and hugely successful alt-right podcaster with a troubled past has been accused of rape, sexual assaults and abuse. All of which he firmly denies and is being supported by Andrew Tate and Elon Musk.
He was born 4 June 1975 12.01 am Basildon, England, with his parents separating when he was six and his mother becoming seriously ill with cancer when he was eight. In his teens he struggled with bulimia and started taking drugs. He has been open about his fraught relationship with his father whom he claims took him to visit a prostitute during a trip to Thailand. His autobiography My Booky Wook, details his drug abuse, promiscuity and sex addiction. His comedy career moved from the fringes to mainstream until he disgraced himself leaving lewd messages for Andrew Sachs which got him suspended from the BBC.
He featured on a Royal Variety Show, later moved to Hollywood and is now an online influencer, wellness guru and conspiracy theorist, with six million subscribers. He shares Covid-19 misinformation, anti-vaccine talking points and pro-Russian conspiracies in relation to Ukraine.
What is intriguing is he was born on the same day as Angelina Jolie, who had a similarly turbulent childhood with drug issues.
  Like her, Brand has a Gemini Sun with an Aries Moon conjunct Mars and opposition Pluto – which suggests an underground reservoir of volcanic anger. His Sun is trine an 8th house Pluto and opposition a 10th house shapeshifting Neptune, making him mega-ambitious and giving him the potential to exert unseen influence. His Saturn in the hard-working 6th is square his Jupiter, with his Jupiter conjunct Mars – so he's a curious mix of exuberantly confident and downbeat. He'll be very up and down in mood, swinging from highs to lows. His Venus in Cancer square Uranus which will make his feelings changeable. 
  At the moment tr Pluto is exactly square his Uranus and opposition his Solar Arc Sun for a hugely disruptive event. And tr Pluto is also exactly conjunct his Capricorn Ascendant hinting at Pluto's destructive powers being brought to bear on his image. His Progressed Moon is also exactly conjunct his SA Midheaven and both are exactly opposition his Saturn for a discouraging setback of considerable proportions. [12.07 am looks remarkably spot on for a birth time.]
The recent April Solar Eclipse at 30 Aries was opposition his Uranus and the two 2024 Solar Eclipses will rattle his Jupiter and Mars – the October 2024 one being the most aggravating.
As ever caution is advised in commenting since the allegations have not gone to court or produced a conviction. Though I can't imagine the papers would go to town the way they have without rock solid evidence.