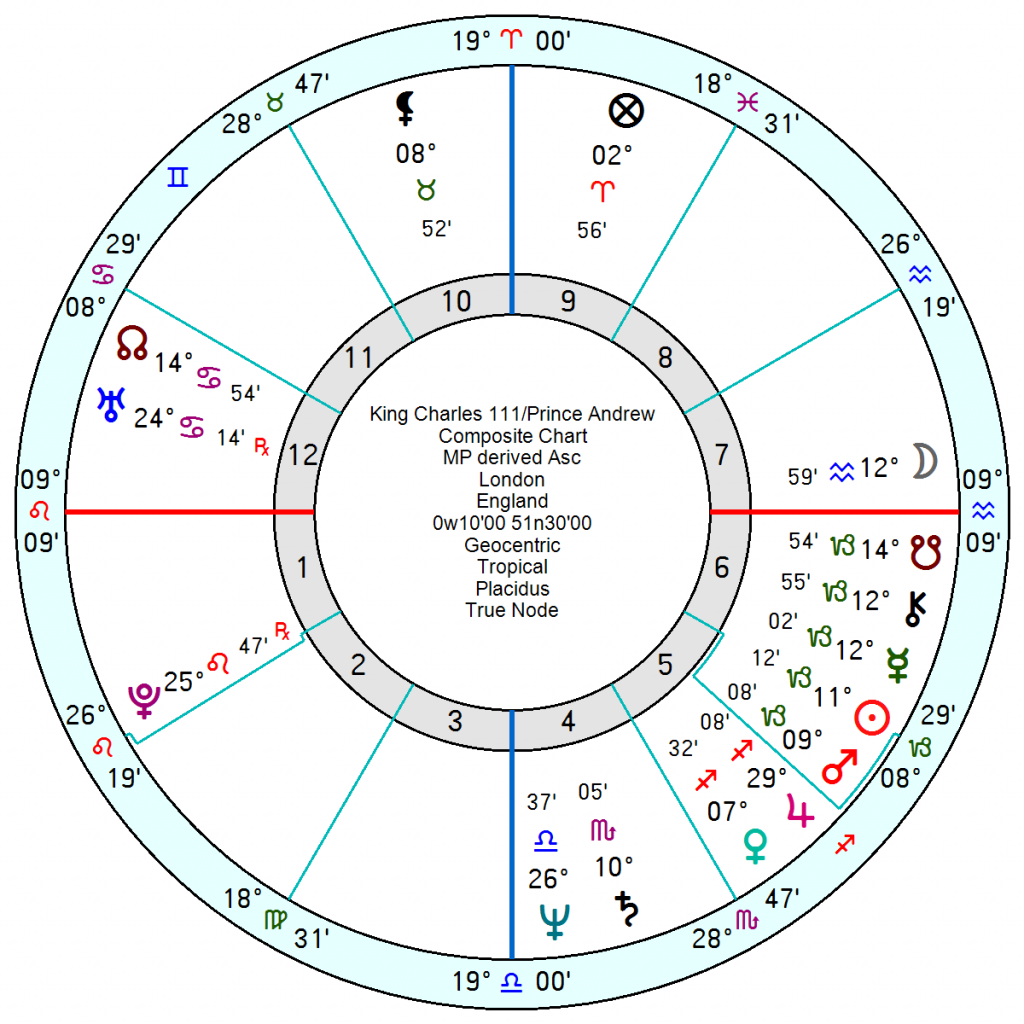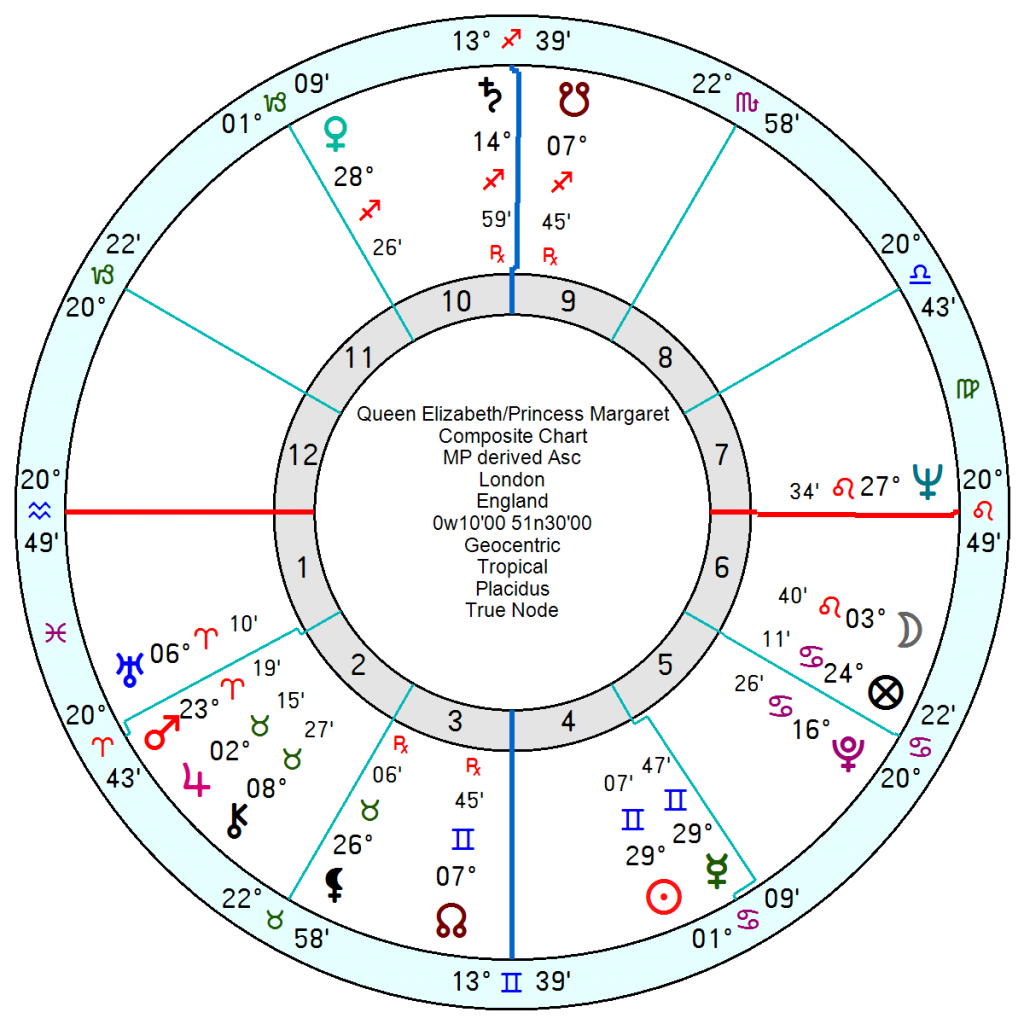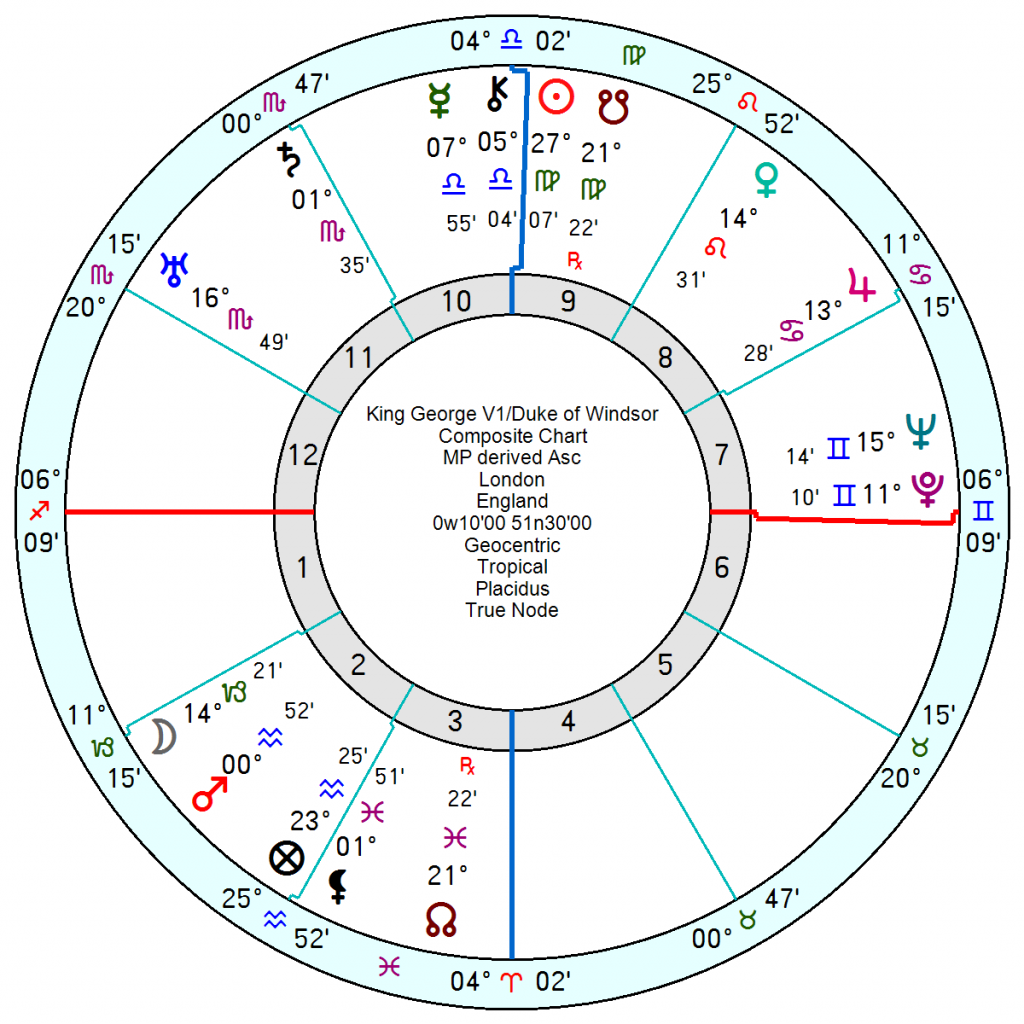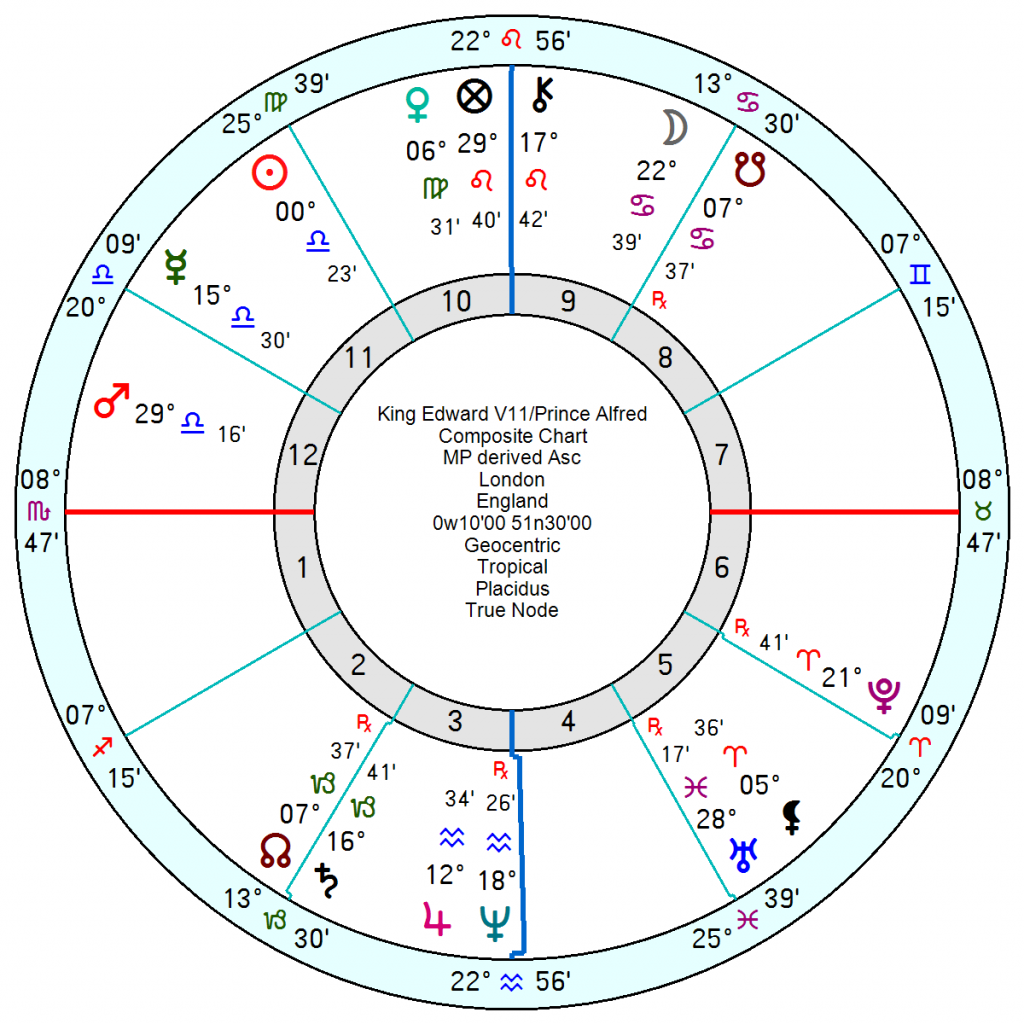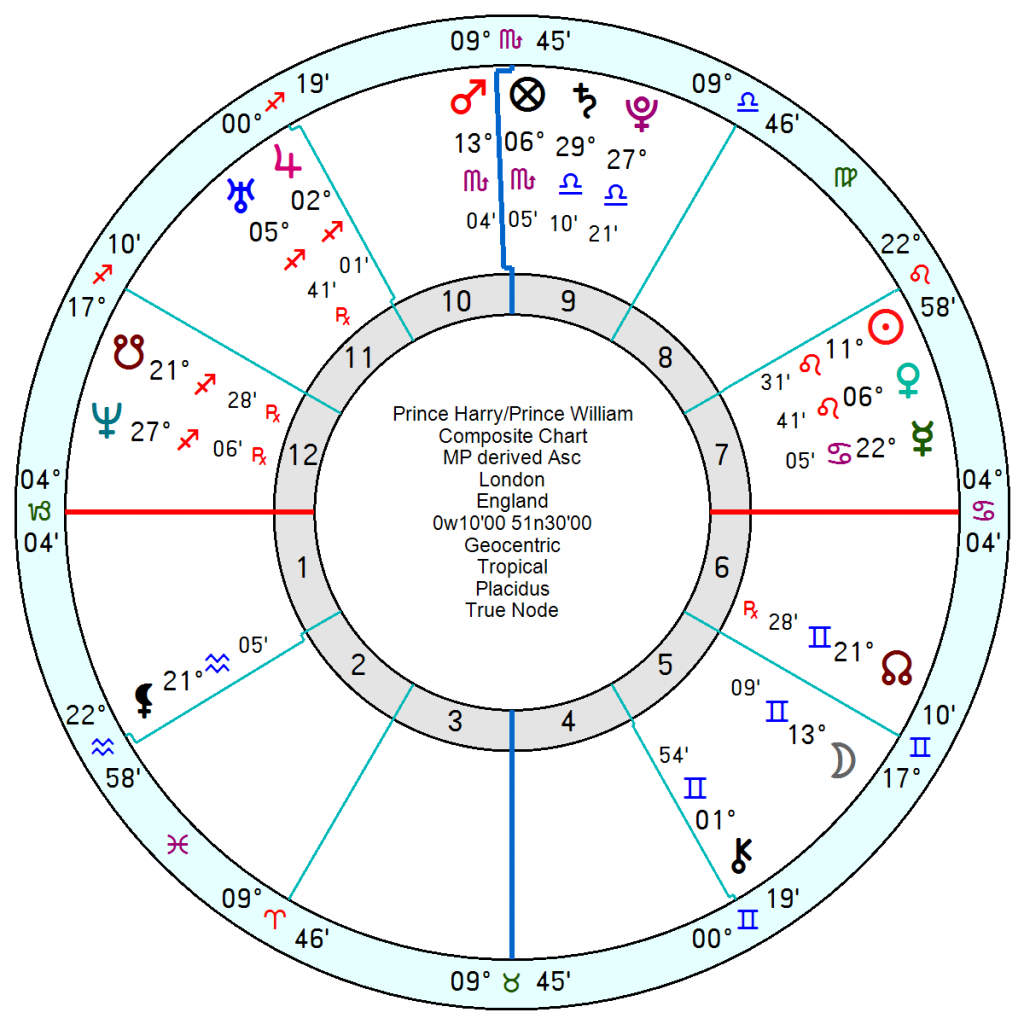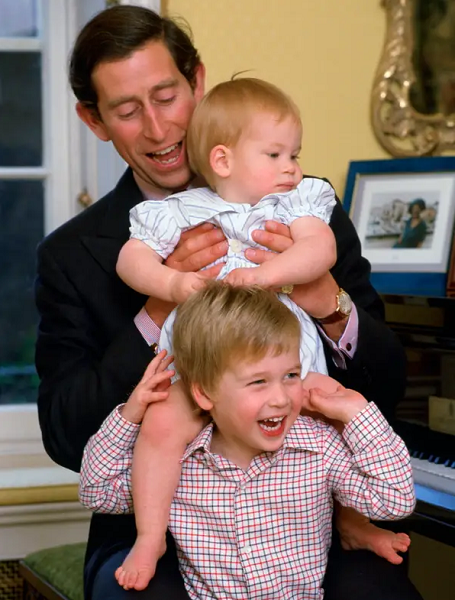 Harry & Wills are hardly the first Royal brothers to be at daggers' drawn. Throughout the past five generations there have been competitive Martian feelings running hot and strong between the top two in the monarchy.
The relationship chart between King Charles and Prince Andrew, who was initially the 'spare', has a composite Sun Mars conjunction. When Mars is involved only one can win.
Back a generation, Princess Margaret indulged in a lifelong sulk at having to walk behind her sister and her relationship chart with Queen Elizabeth had a composite bitterly-resentful Mars square Pluto – the power imbalance ground deep.
 King George V1 who unexpectedly was elevated from spare to monarch when his errant brother, the Duke of Windsor, absconded from duty, had a resentful, unkind composite Mars square Saturn in his sibling relationship chart. Duke of Windsor was a Sun Cancer square Mars; while George was a Mars conjunct Moon and widely opposition Pluto
King George V who stepped up from spare to heir when his elder brother Prince Albert Victor died aged 18, had a stressed composite Mars inconjunct Pluto in their relationship chart, with Mars widely opposition Sun and Neptune. George was a Mars square Pluto and Albert a Mars opposition Uranus – both determined and assertive.
King Edward V11 and his nearest sibling Prince Alfred, Victoria's second son, were also Mars opposition Pluto relationship warriors amplified by a square to Saturn opposition Moon in their relationship chart. Victoria did not foster a happy family mood. Edward was a Mars square Pluto. Alfred had an exact Sun Mars conjunction in Leo.
Harry and William's relationship chart has a composite Sun square Mars with a composite Moon inconjunct Mars which was always going to blow up at some point as two egos clashed.
Both are on a short fuse and quick to flare with Harry having an 8th house Virgo Sun square Mars and William having a Mars Saturn conjunction and Mars square Moon.
  All the usual family dysfunctions amplified a hundred-fold by matters of status, power and money. Succession, the Murdochs and Dynasty all rolled into a snarling hyenas' nest. Hyenas come out of the womb fighting with their sibling rivals. Baby owls knock off the weakest in the nest by depriving it of food and then eating it. Nature in the raw.