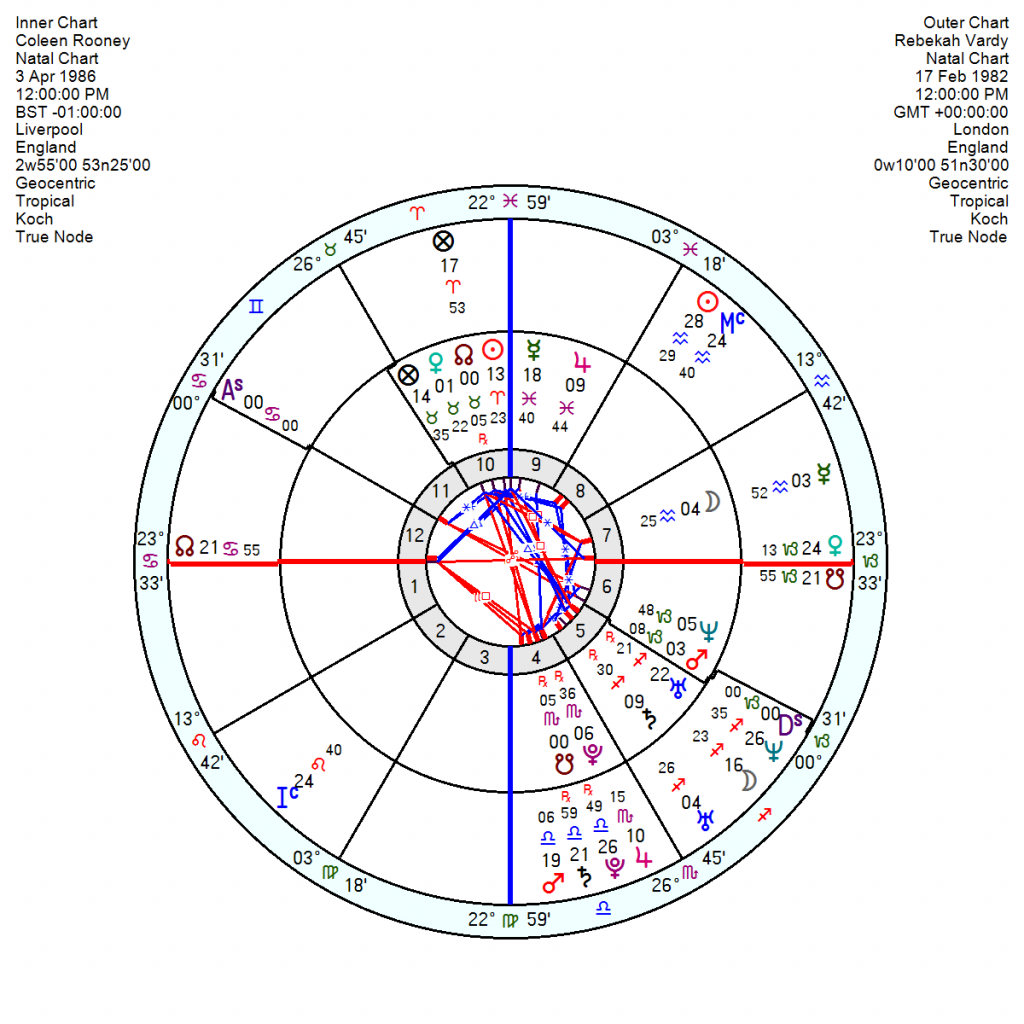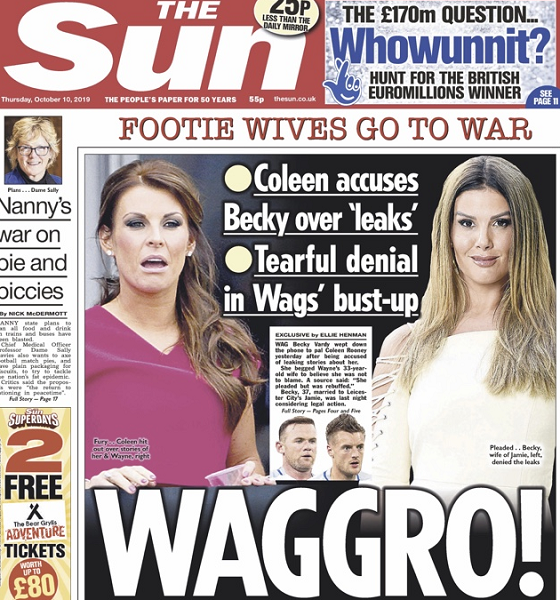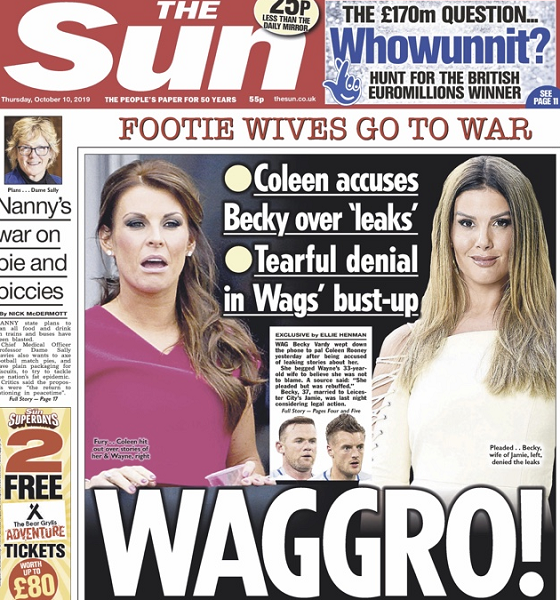 Fur is flying in an unbelievably nonsensical £3 million libel case – 'a fiesta of fake tan and fury' – in London between two mega-rich footballers' wives over the leakage to the tabloid press of trivial social media gossip from a private group. Coleen Rooney, wife of bad boy Wayne, sourced the offending tales to an account of Rebekah Vardy and outed her, resulting in a retaliatory suit for defamation. Though it has been mooted that Vardy's agent who had access to her account may well have been to blame.  Mobile phones were lost in the North Sea, laptops refused to divulge their secrets but the runaway feud stumbled on into the hallowed halls of justice. It's been described by an onlooker as a 'train heading towards a cliff edge with two passengers on board, neither of whom is willing to disembark'.
Coleen Rooney, 3 April 1986, has been married for 14 years to Wayne, mother to his four sons Kai, Klay, Kit and Cass, forgiver of his various infidelities, lives in a £20 million house and is constantly on Dubai and Caribbean holidays. Over the years, she has been on TV shows, written magazine columns and produced fashion ranges. She is an upfront Sun Aries square Neptune Mars in Capricorn; with an intensely determined and indulgent Venus in Taurus conjunct North Node opposition Pluto with her Pluto in a confident trine to Jupiter.
Rebekah Vardy, 17 February 1982, married to Leicester City striker Jamie Vardy, formerly in a liaison with pop singer Peter Andre, mother of five kids and lives in mansion with a tennis court, gym, indoor pool, sauna and marble-topped bar. She is a Sun Aquarius trine a volcanic collection of Pluto, Saturn, Mars in Libra which is turn squares her Venus in Capricorn.
Both of them are determined personalities with stressed Venuses and one key problem may result from Rebekah's Jupiter being conjunct Coleen's ramped up Pluto which will lead to oneupmanship games and a tussle for the upper hand. And has been spotlighted by the recent Scorpio Solar Eclipse.
The end result is hardly likely to bring much financial reward though with hubby Rooney being worth £100 million and hubby Vardy earning £7 million a year it hardly matters.
Rebekah looks uncertain and deflated in the immediate future though back to confident form in 2023. Coleen is edgy this year, on a downer in 2023 and only retrieving her mojo through 2024/25.
   Ukrainians are being slaughtered, the poor can't afford to eat and heat, and the brainless ones blunder on regardless. They could have given the £3 million to a foodbank or refugee charity and earned themselves some kudos. Sound and fury and even less substance than the rancid Depp v Heard case.