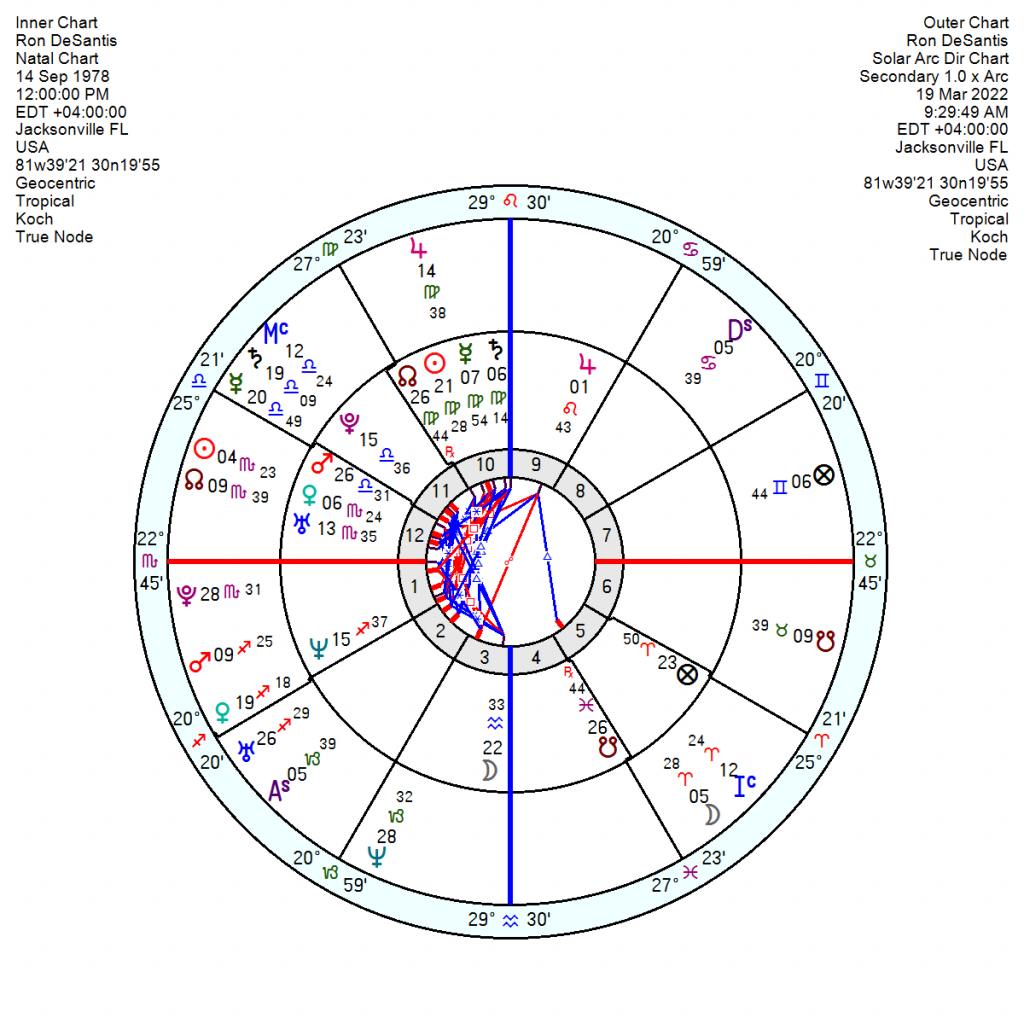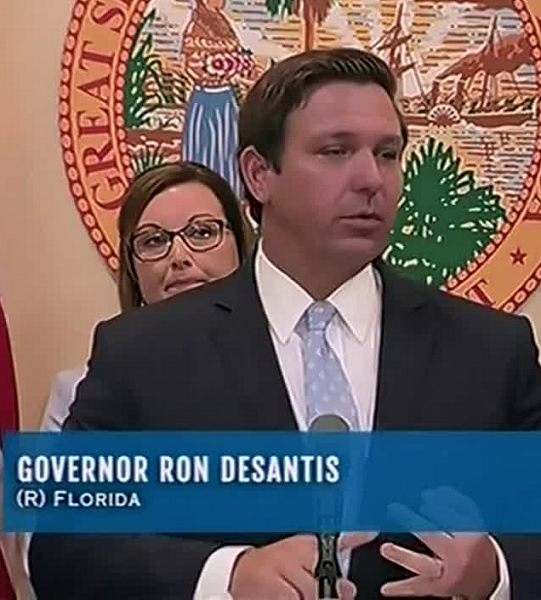 Ron DeSantis, up for re-election for Florida governor this November, is viewed as a potential GOP 2024 presidential contender instead of Trump. A Tea Party conservative, he has caught the headlines recently for his hands-off approach to the pandemic, despite an infection surge, and more recently for a push to ban students from learning about sexuality or gender identity in schools.
He was born 14 September 1978 in Jacksonville, Florida. What is intriguing are his negative influences running over the November election this year, though all the indications are the Democrats would have an uphill struggle to win. But he has the tail end of the blocked, frustrated tr Pluto square his Mars still running as well as an undermining tr Neptune opposition his Jupiter/Uranus midpoint and a loss-making tr Saturn square his Jupiter/Saturn midpoint. Which doesn't mean he'll lose but he's certainly not delirious with joy. From May to early August this year he has a crushing and dispiriting tr Neptune opposition his Saturn/Pluto midpoint, repeating through 2023, on and off till February 2024.
Once he loses that debilitating influence, 2024 is a different matter. He will pick up the upbeat, super-confident tr Pluto opposition his Jupiter in March 2024, repeating June/July and across the Inauguration in 2025. Plus a 'lucky break' tr Uranus square his Sun/Jupiter midpoint running from July to late October 2024 and April 2025. Plus a charming, popular Solar Arc Sun conjunct his Venus in 2024.
  He's also getting a major triumph in 2029 when his Solar Arc Jupiter is conjunct his Sun, which may be connected to electoral successes or other events in his life.
See previous post July 18 2020.