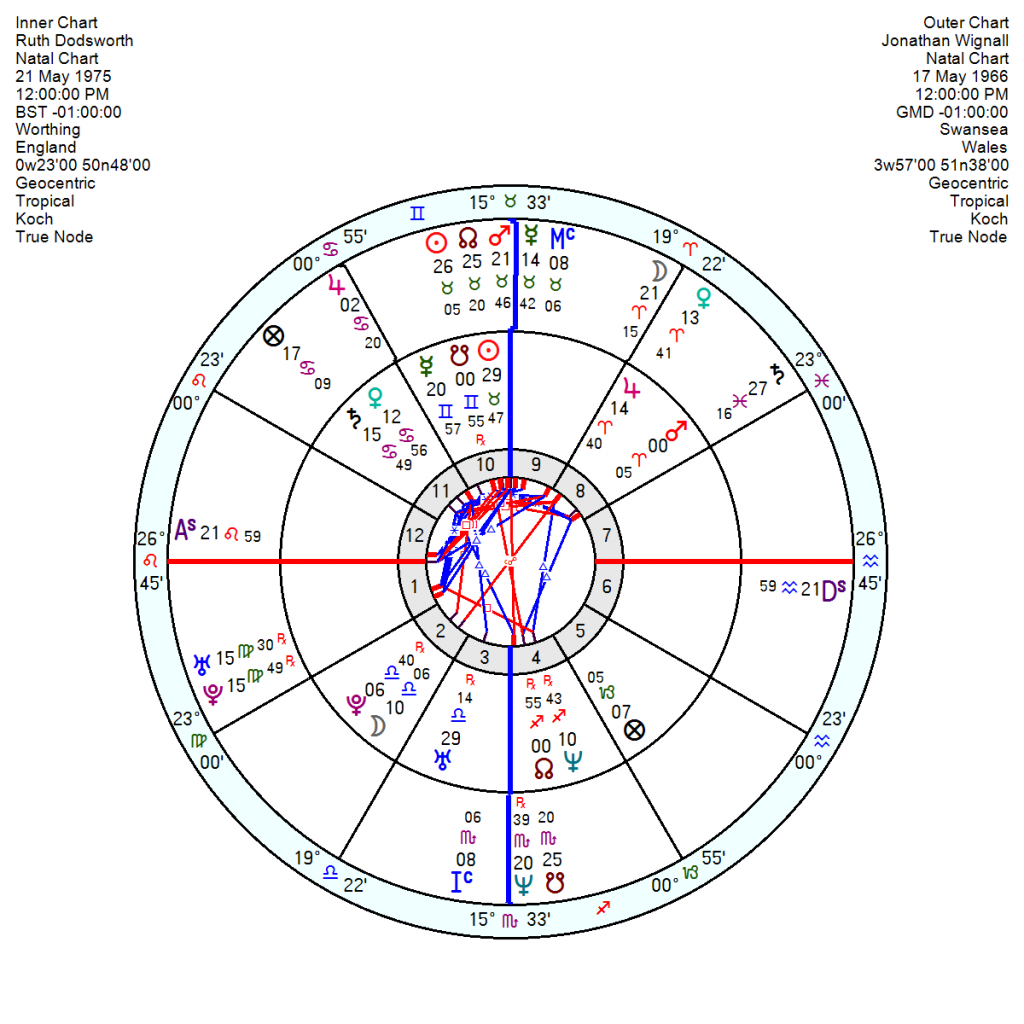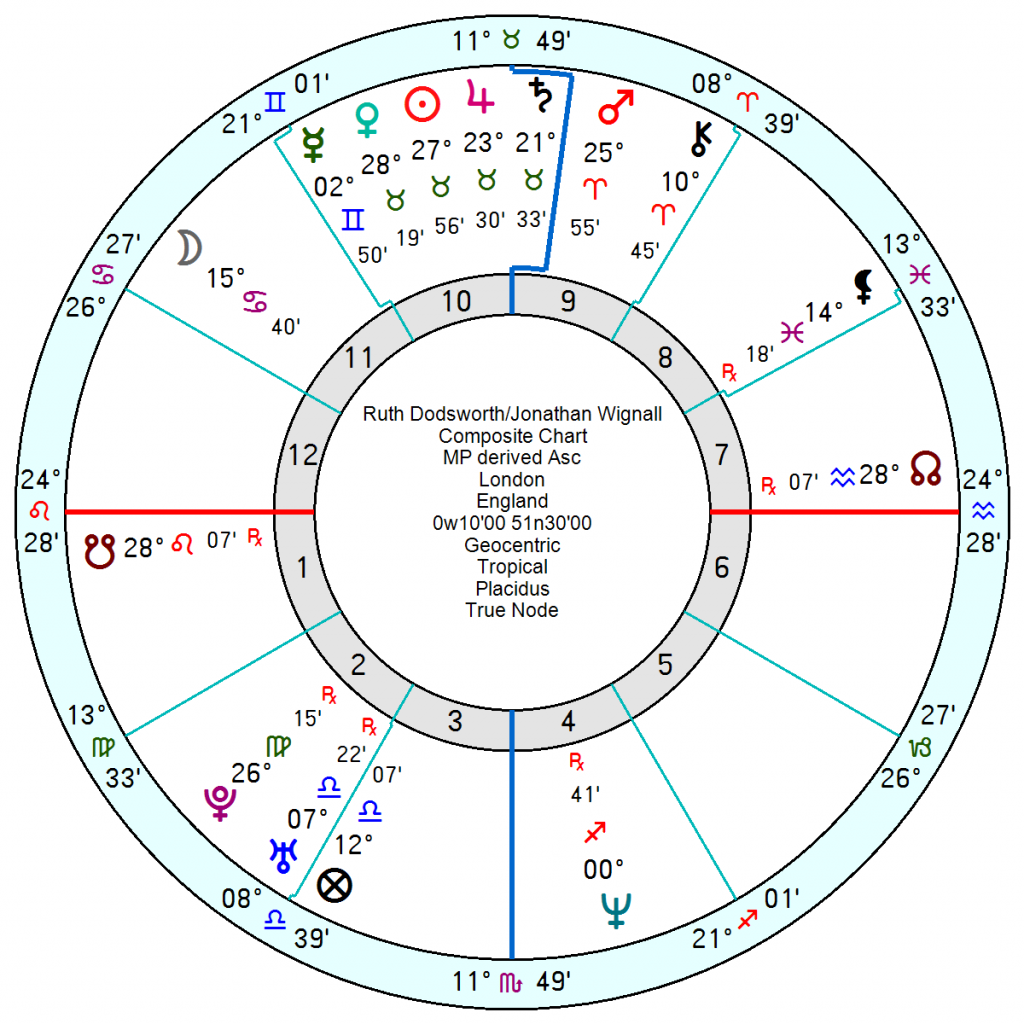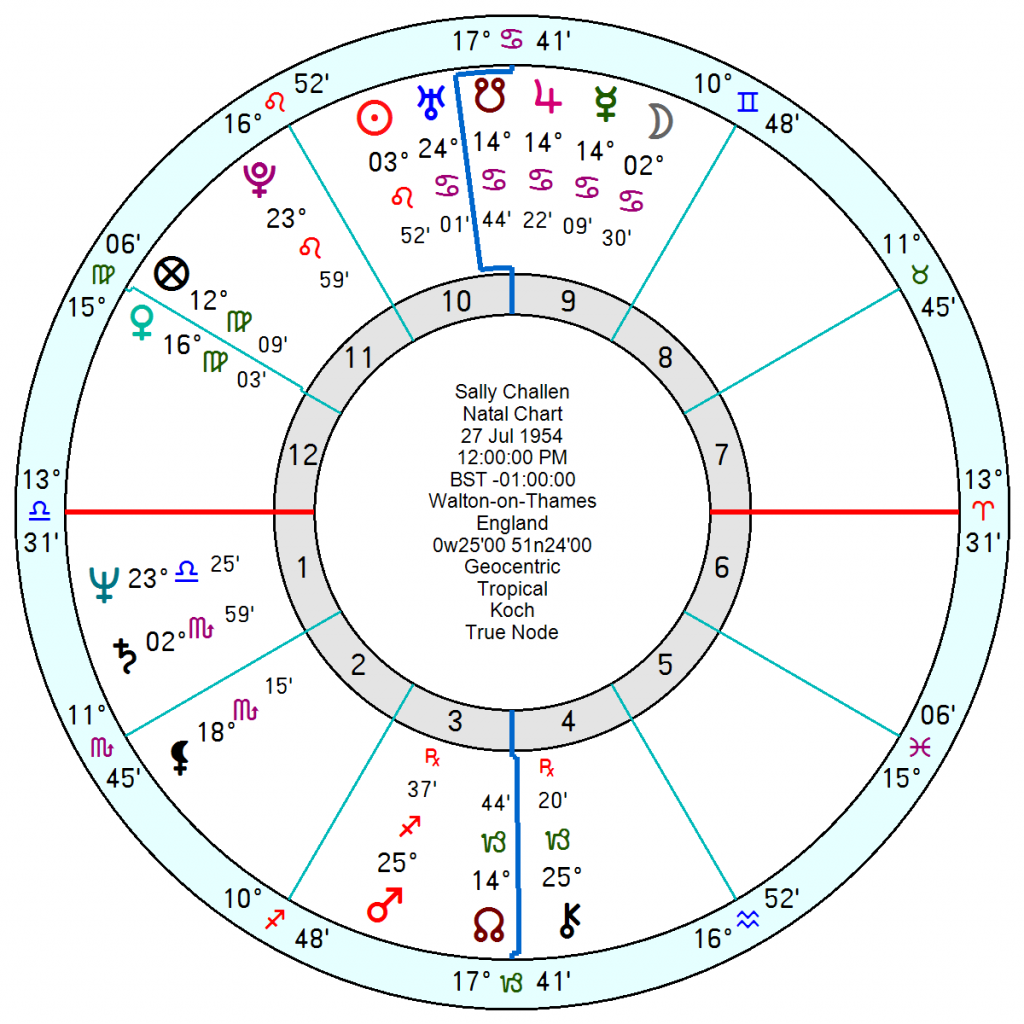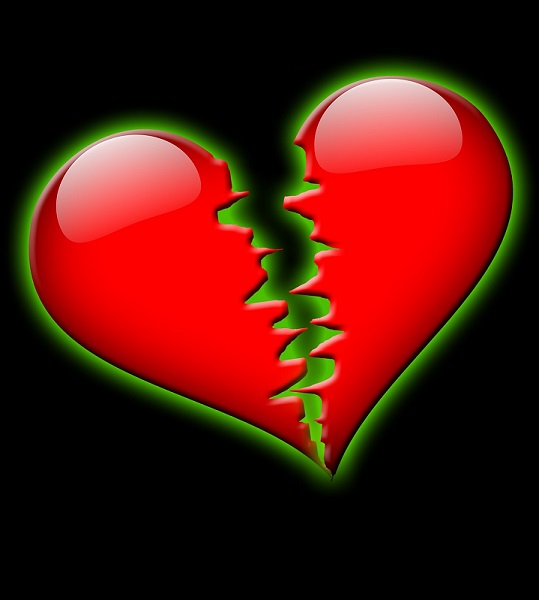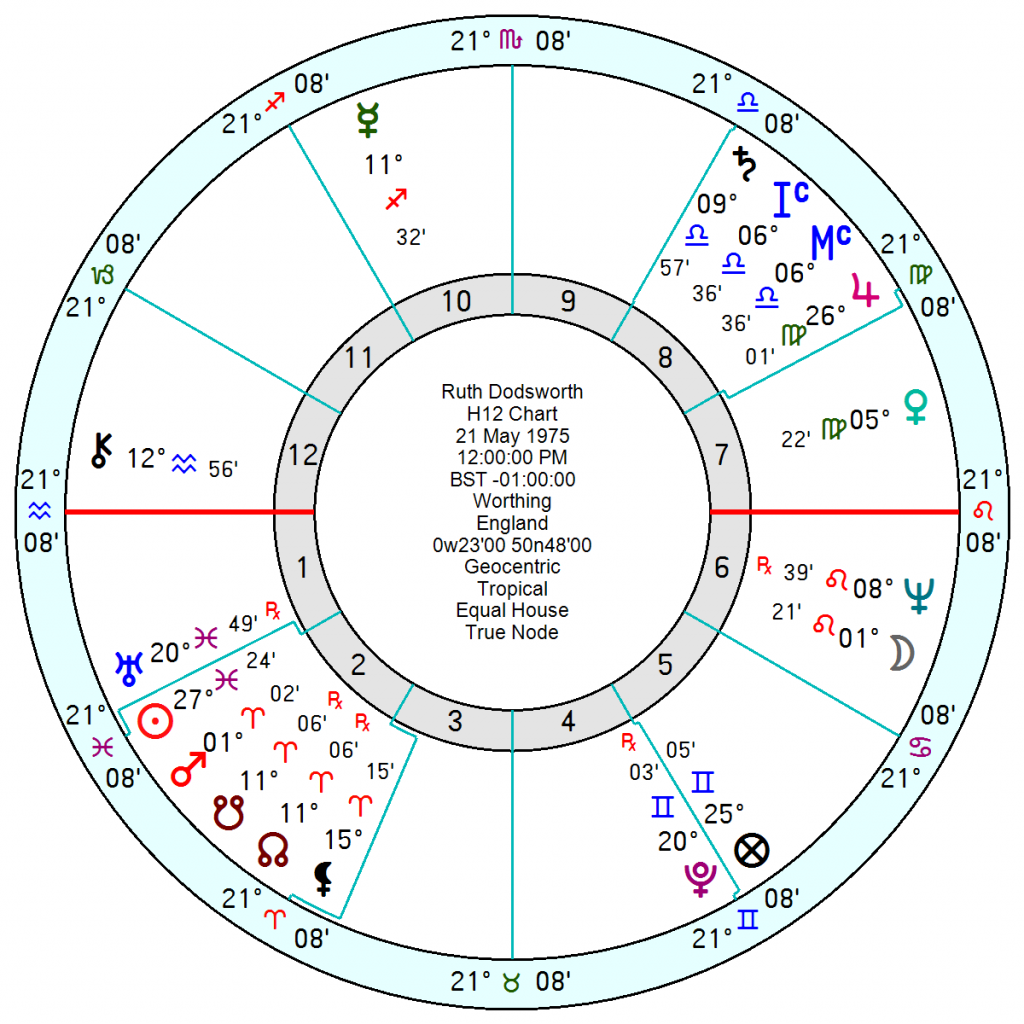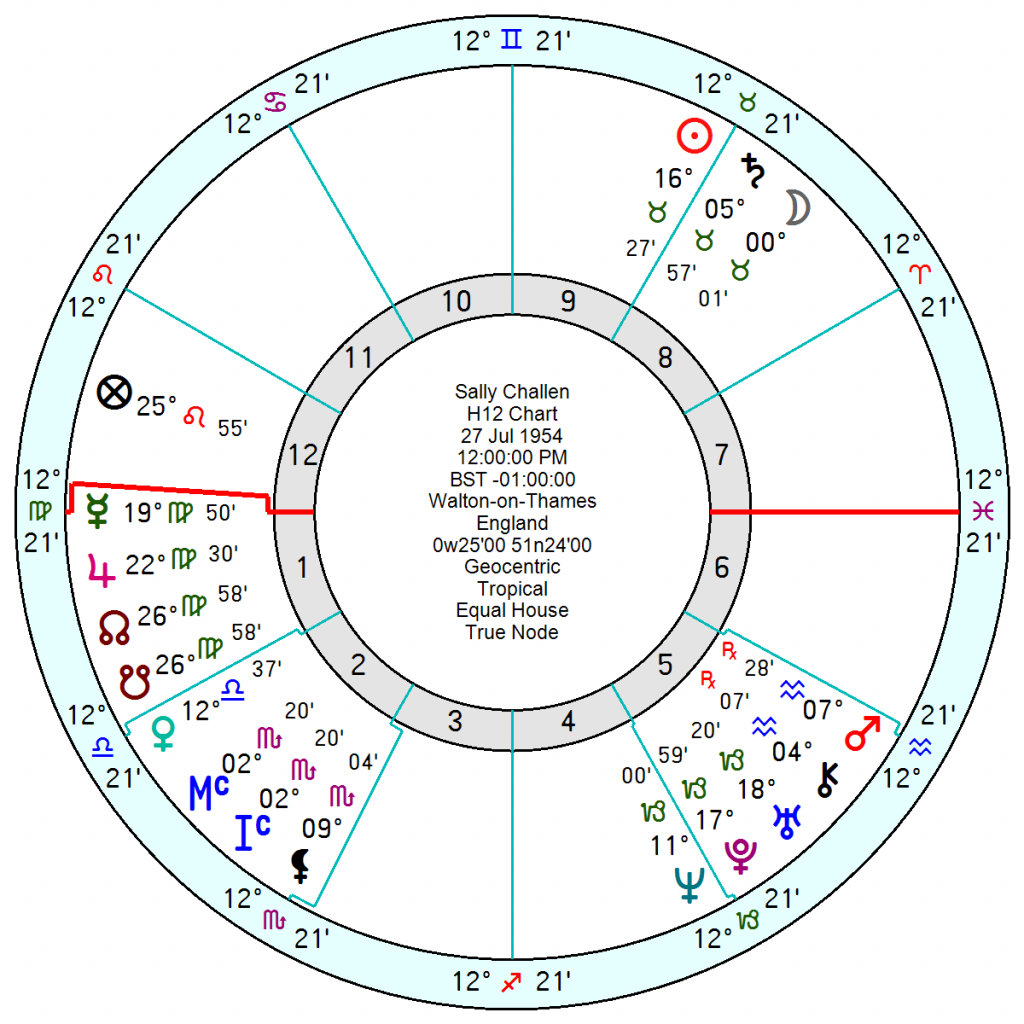 Coercive control has come into the relationship lexicon in recent years and onto the criminal statute book as controlling and threatening behaviour has become an offence. More women are coming forward to be open about their experiences which has a knock-on effect as it alerts other sufferers that their marital experiences are neither normal nor acceptable.
Ruth Dodsworth, a Welsh broadcaster and weather presenter, has been talking of her fears as her bullying ex-husband is about to be released from a three year prison sentence for coercive control and stalking. They were married for 18 years with two children and he conducted a campaign of domination, verbal and physical abuse which so eroded her self-esteem she didn't recognize what was happening. It was her teenage children who eventually made her see sense and leave.
She was born 21 May 1975 in Worthing, England, and has a Yod of a final degree Taurus Sun conjunct South Node sextile Mars inconjunct Uranus. Such a Uranus should have made her rebellious and a trailblazer but her Mars opposes Pluto Moon in Libra; and her Pluto Moon are square Venus in Cancer conjunct Pluto – so her childhood experience would make her battened down and fearful. Lack of emotional nurturing and subsequent low self-worth would make her susceptible to the 'love bombing' that went on in the courtship to persuade her to get hitched.
Her ex-husband, a former nightclub owner Jonathan Wignall, 17 May 1966 (Companies House), is also a late Taurus Sun. In his case his Sun is closely conjunct the destructive Fixed star Algol and the North Node and Mars in ultra-determined Taurus as well, all of which are in a hard-edged sextile to Saturn, a slippery opposition to Neptune. His Mars is also in an angry and controlling trine to Uranus Pluto. That is some chart – massively stubborn, relentlessly obsessive, possessive and volcanic. His childhood background which isn't known would also be hair-raising.
Their relationship chart is also a wonder to behold with an affectionate composite Sun Venus conjunction also conjunct an up-and-down Jupiter Saturn conjunction – all trine Pluto. What was worse is a composite Yod onto Mars inconjunct Pluto sextile Neptune. Locked together in a maelstrom of love and hate, high enthusiasm, harsh criticism and over control.
Sally Challen who was initially was given a life sentence for murdering her over controlling and philandering husband in 2010 but eventually released after an appeal on the grounds of his coercive control, was born 27 July 1964. She has a Leo Sun square Saturn and Mars trine Pluto – so two of the same markers as Ruth Dodsworth – a Saturnine dented self-esteem and a childhood experience from Mars Pluto of dominating masculinity. Her father, a soldier died when she was young. She still insisted she loved and missed her husband even after she killed him.
  These relationships are not simple.
Add ON: Both Ruth Dodsworth and Sally Challen have strong 12th Harmonic charts – 12 being the number of sacrifice. Being sacrificed or becoming a victim to other persons' (or entities') plans, ambitions or intrigues. 12 warns against being a victim of circumstances, or dragged into other people's affairs where you will be the one suffering the consequences. 12 may also make a conscious sacrifice. It can ultimately become the healer.