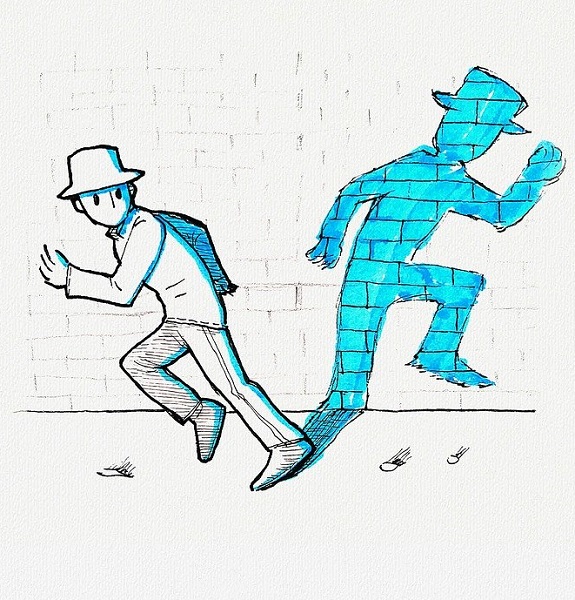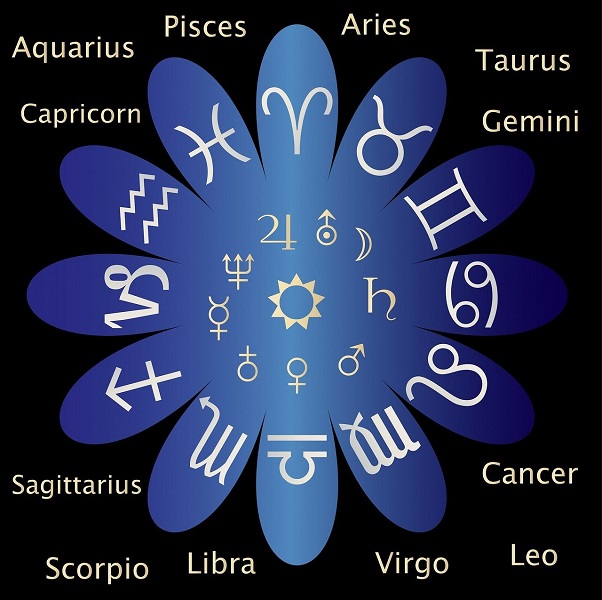 A quincunx, when two planets are 150 degrees apart, is an awkward customer. It pulls together by aspect two inherently different and contradictory elements and modalities. For example Aries with Virgo or Scorpio – a Cardinal Fire trying to make friends with a Mutable Earth or a Fixed Water. The two ends basically don't understand one another and don't see how to cooperate.
  Occurring in a birth chart, the individual will be a constant shifting from one to the other end of the quincunx internally, which increases strain and feels unstable. In order to reduce tension there will be a tendency to separate out the nature of the planets and live one without regard to the other and vice versa. For example, Moon inconjunct Saturn will be nurturing then lurch into cold rigidity/overwork. Moon Uranus sometimes caring and sometimes abandoning.
Where a square strives to find a solution, there is more difficulty in containing the contradiction of a quincunx so life may be divided to allow different arenas to live out the separate energies. But that way the individual never feels completely whole and is constantly cutting off part of themselves to honour one planet or the other.
In a relationship a quincunx between the respective suns can suggest a coming together of two individuals who don't understand the other's basic nature and aspirations – for example a Gemini with a Taurus, flyaway Air with steady Earth. It's not that opposites don't attract and sometimes a complementary match does work, viz. the late Queen Elizabeth (Taurus) and Prince Philip (Gemini) but they will probably operate in different spheres.
The quincunx belongs to the 12th harmonic which in numerology is the victim/healer number – being sacrificed to another persons' plans or the victim of circumstances. This may be a consequence of living out only one end of the quincunx and 'handing over' so to speak to ANother the energies of the other end. There can be a problem of low self-esteem or irritation at having to constantly make compromises which don't bring fulfilment.
Café Astrology says: "Quincunxes show areas of weakness, in terms of low self-esteem, that others find easy to prey upon. The individual, by not accepting the areas of life represented by the planets in quincunx, leaves himself or herself open to being taken advantage of."
Interestingly astrologer David Hamblin says he does not like working with the 12th harmonic because of its 'mixed' nature. The 12th harmonic contains both 3's (ease) and 4's (dis-ease).
12 may also make a conscious sacrifice and it can be creative.
Being a minor aspect a 2 degree orb is probably in order.
Even writing about it feels oddly left-footed. A life long task to make it work even more so than Chiron.