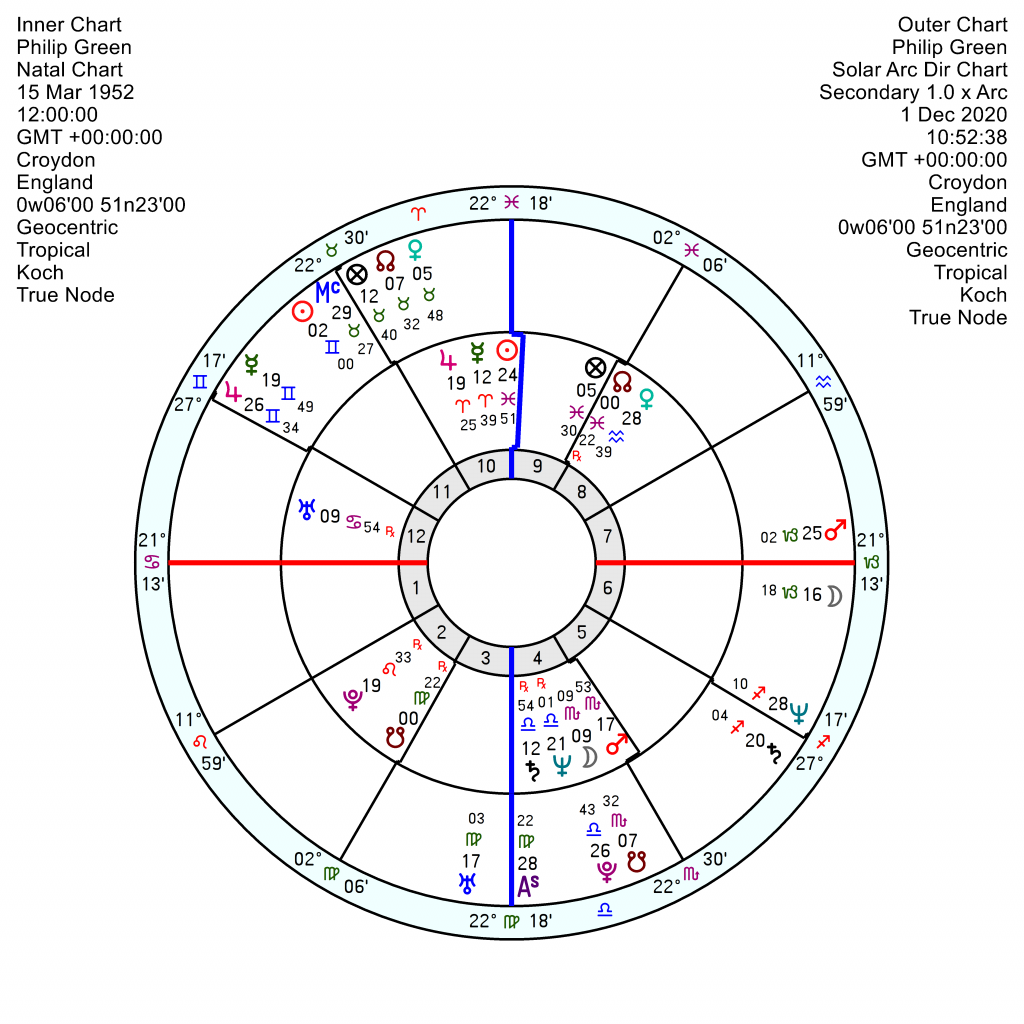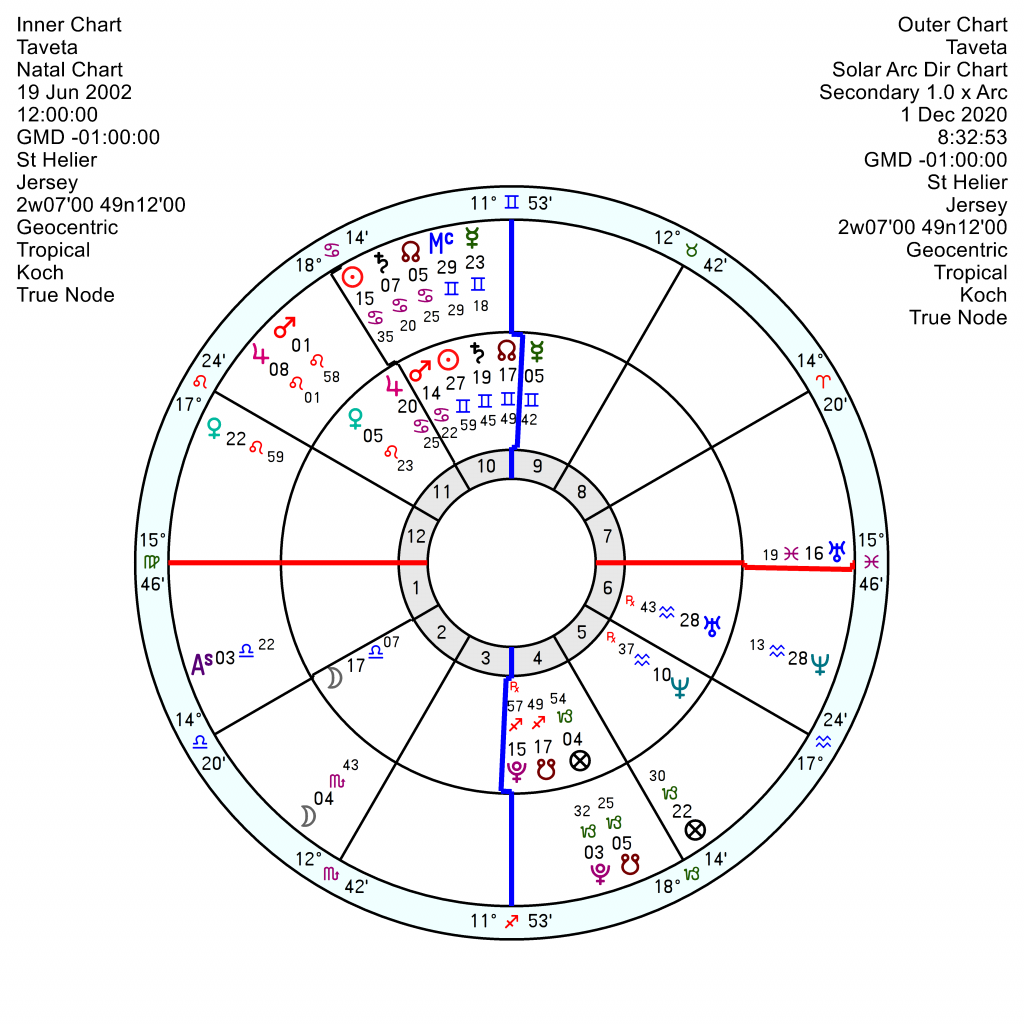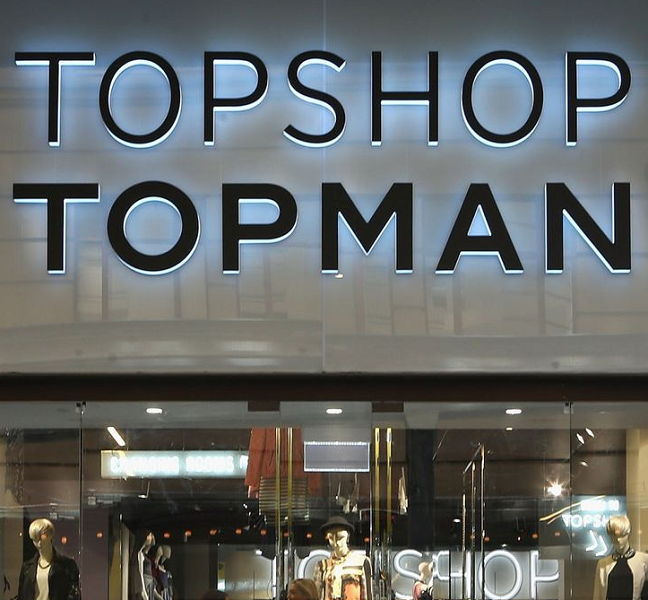 Philip Green, known alternatively as the King of the High Street and the 'unacceptable face of capitalism' has seen his flagship company Arcadia go bust with the loss of 13,000 jobs. He and his wife Tina live tax-free in Monaco and were heavily criticised for the sale in 2015 of department store BHS for a token sum. He denied having done so to avoid a massive pension plan liability. After a highly critical media campaign he later paid £363m to make good the scheme.
   There appears to be no requirement for companies to repair any deficit in the pension schemes but he'll still be attacked if he doesn't in this instance since he and his wife built their fortune on a 2005 £1.2bn dividend they took out of the business.   The Arcadia group of shops, bought by him was transferred immediately to his wife and is majority-owned by her Taveta Investments, set up on 19th June 2002.
He was born 15 March 1952, with a property developer father who died when he was 12 and he left school at 15 with no O-levels. He travelled in the USA and Far East and set up his first business when he was 21 and went on from there.
He is a Sun Pisces, like Rupert Murdoch, with a super-determined and unsentimental Mars in Scorpio trine his Sun, in a ruthless square to Pluto and trine Uranus – hard-driving, a risk-taker, bad-tempered. His Jupiter in go-ahead Aries is in a confident trine to Pluto and opposition both Saturn and Neptune in Libra. The Jupiter Saturn will give him mood swings and Jupiter Neptune can be delusional or at least given to unrealistic dreams.
  His get-it-together 5th Harmonic chart is well-aspected; and his rise-and-fall 10H (from hero to zero) is also notable. His strongest harmonic is his what-gives-him-pleasure 9H, often the case with avaricious money men.
His worst year is yet to come with tr Neptune conjunct his Sun and his Jupiter/Node midpoint in 2022 along with a shockingly insecure tr Uranus opposition his Mars and square his Pluto. There'll be a few swampy patches in 2021 but the year after will be his nadir.
Not that he'll be left without a bean but his fortune is already thought to be a fifth of what it was a few years back. Down from nearly £5 billion to under £1 billion.
Taveta is also taking in water with tr Neptune eroding the Saturn in Gemini opposition Pluto from a couple of years back through till February 2021; and then heading for the Gemini Sun come 2022/23.