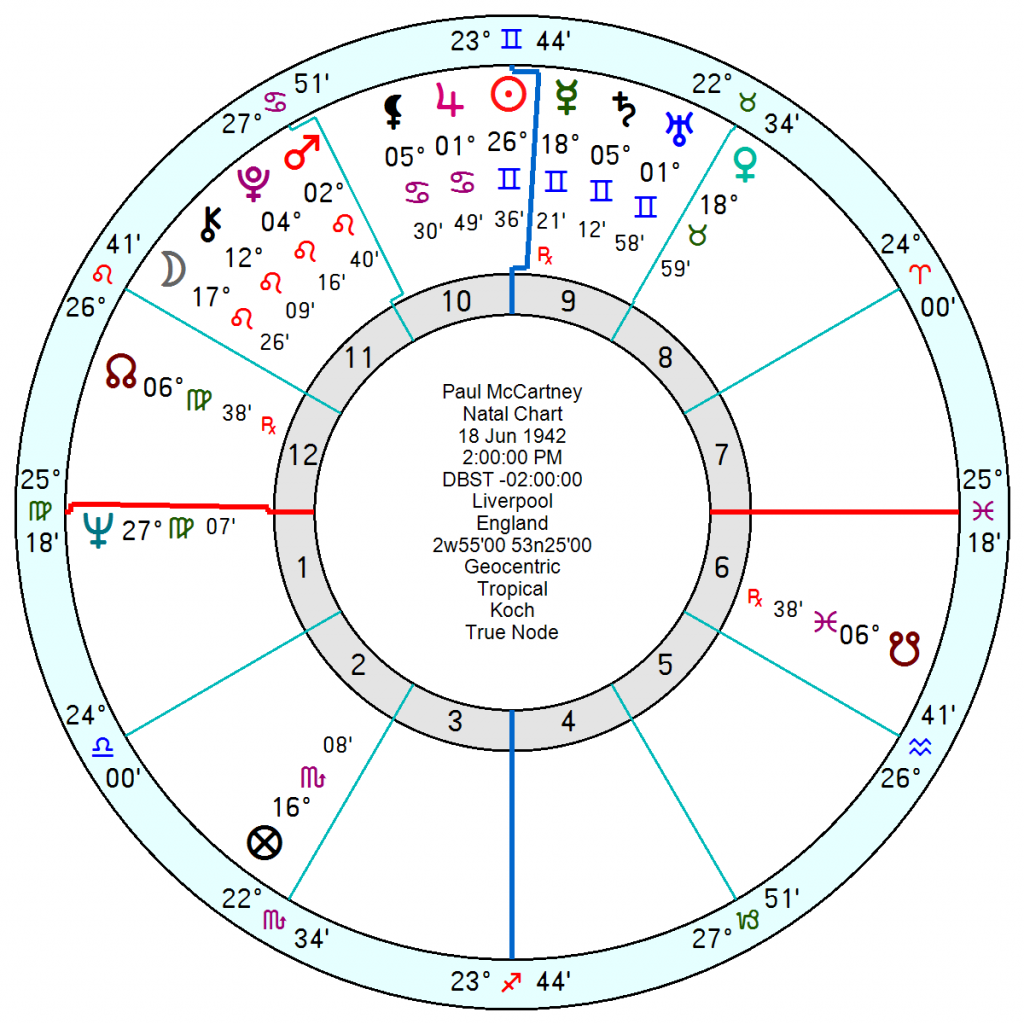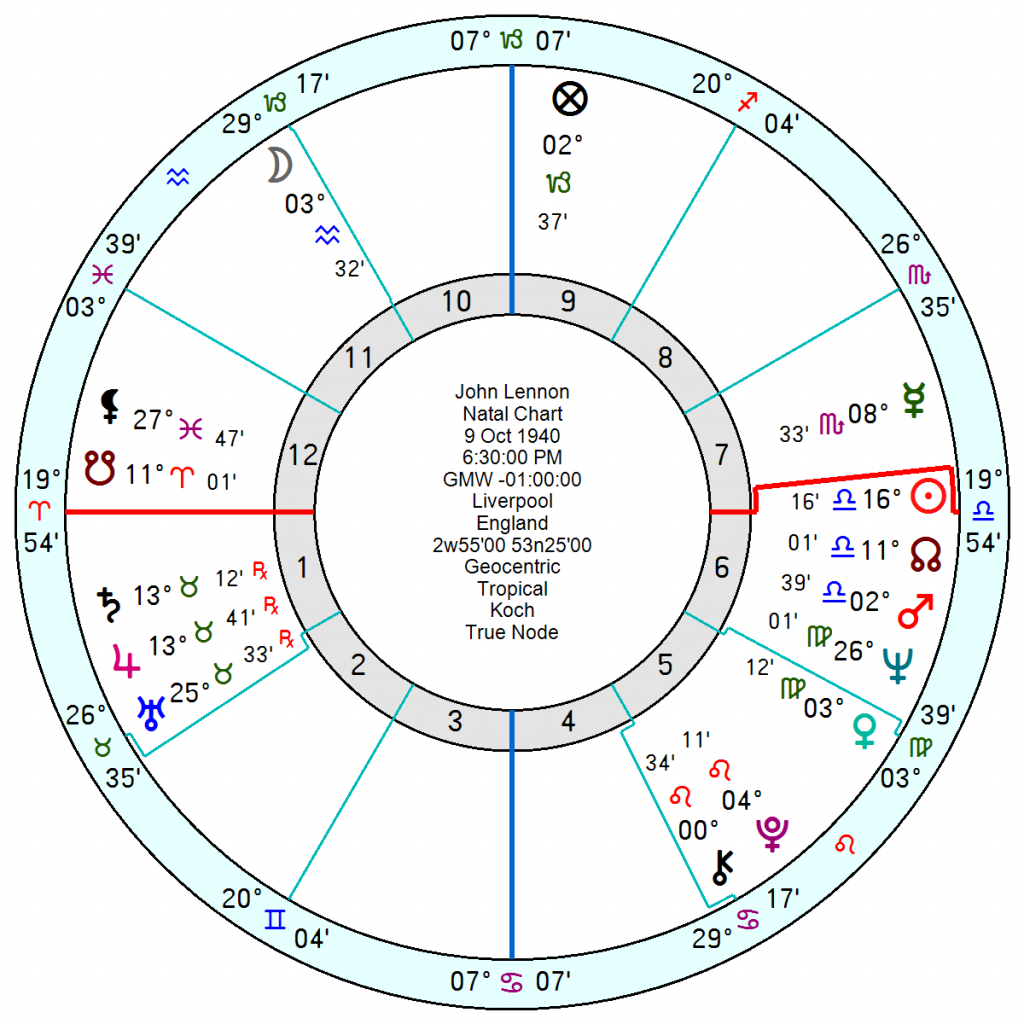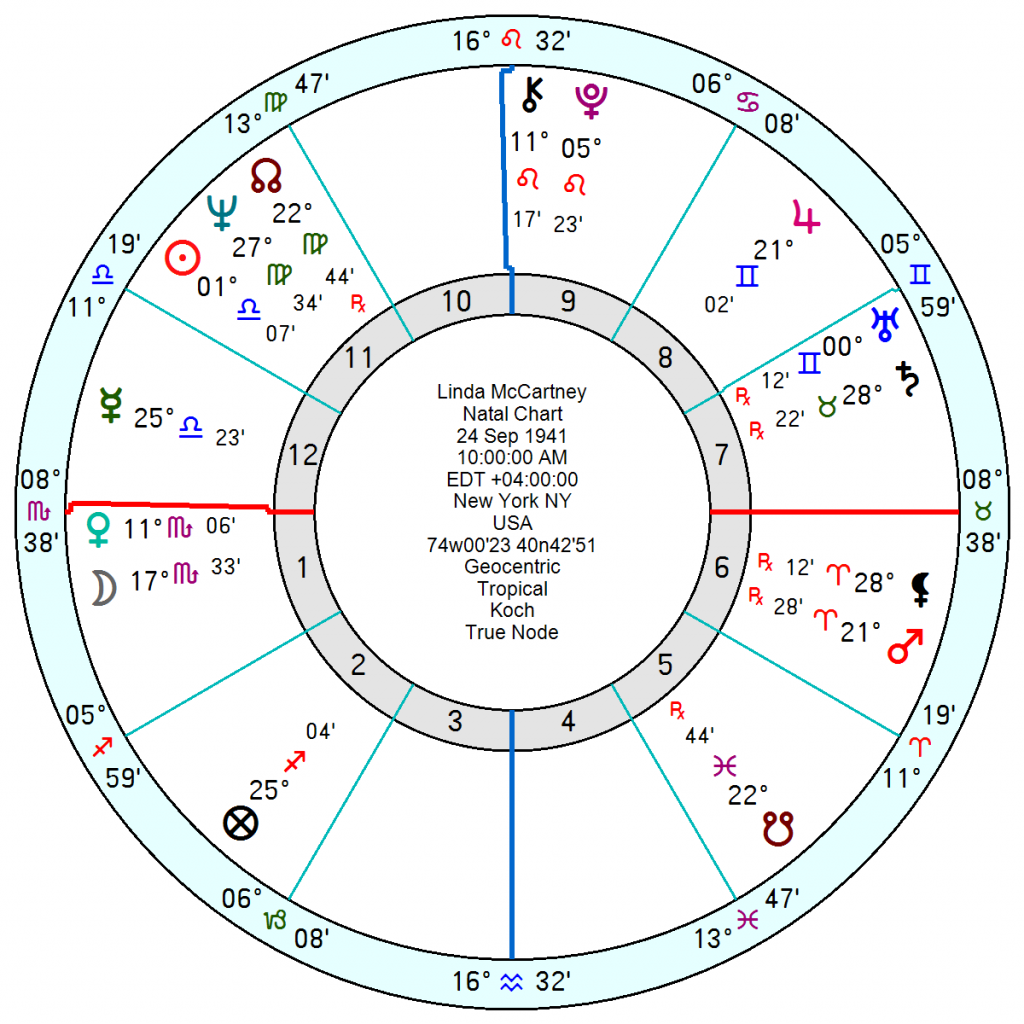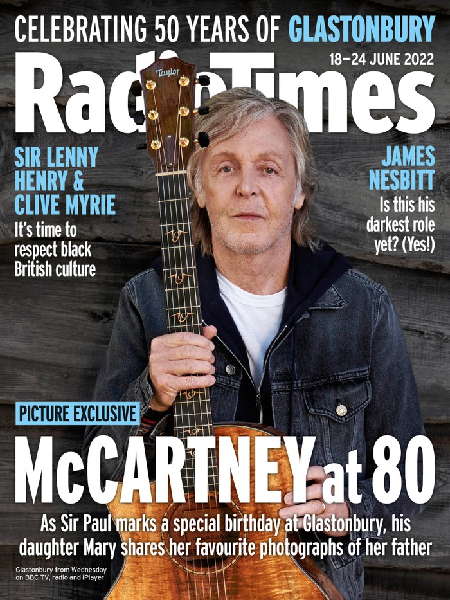 Paul McCartney is an astonishing 80 years old, the one Beatle who has remained constantly singing, writing and playing through six decades. He is one of the most successful composers and performers of all time and his song-writing partnership with John Lennon remains the most successful in history. Reckoned one of the wealthiest musicians, he has an estimated fortune of £800 million.
  He was born 18 June 1942 maybe 2pm Liverpool, England into a working class family with his father an amateur musician who encouraged his musical interests. His midwife mother died in his teens. He met John Lennon when he was 15 and their joint careers took off into the stratosphere with the Beatles when he was barely 20 as the tumult of Uranus Pluto in Virgo livened up the 1960s.
 His Sun is in Gemini, a favourite sign for pop singers, and is close to lucky, confident Jupiter in Cancer. He has a showy Leo Moon square Venus in throat-ruling Taurus.  His Uranus is in a creative trine to Neptune. What is eye-catching about his chart, especially for a seemingly laid-back, boy-next-door temperament is a high-octane, super-determined and can-be-ruthless Mars Pluto in Leo sextile Saturn Uranus in Gemini. That will have given him the backbone and grit to survive in a cut-throat business and weather ongoing crises. It will stem from his tough childhood and indeed is a family signature since his father had Mars Pluto in Gemini and his mother a Mars square Pluto.
  His first wife Linda, 24 September 1941, like his mother and John Lennon, was a Sun Libra and Linda also had a confidence-boosting Jupiter conjunct his Sun. The relationship with John Lennon was not easy with Lennon's overly intense Aquarius Moon opposition Pluto clashing with Paul's Mars Pluto. But the heat certainly produced creative tension.
His disastrous second marriage to Heather Mills, occurred four years after Linda's death when his Solar Arc Uranus Saturn had collided with his Mars Pluto – not a happy time. His present wife since 2011, Nancy Shevell, 20 November 1959, is totally different having a Sun Mars in Scorpio.
Linda was undoubtedly the love of his life with a composite Sun Venus conjunction in their relationship chart.