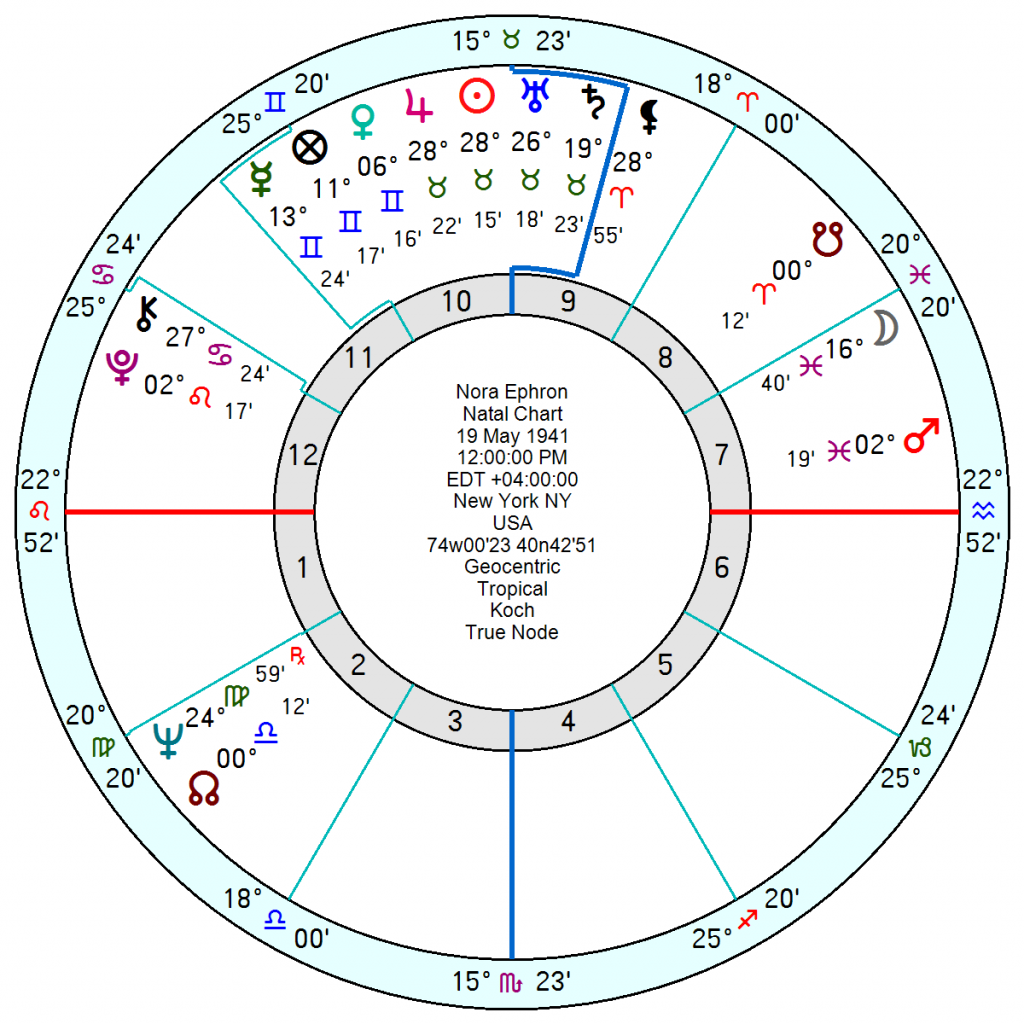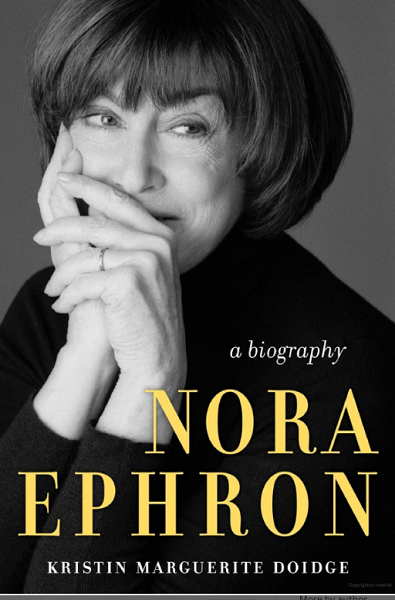 Nora Ephron, writer, and filmmaker, cut a swathe through popular culture for decades with her iconic screenplays for When Harry Met Sally (1989), and Sleepless in Seattle (1993) and even earlier Silkwood (1983). Her quirky take on life hewn out of a childhood with two alcoholic parents proved a liferaft when her second marriage to Watergate Carl Bernstein collapsed over his infidelity. She wrote the semi-autobiographical novel Heartburn based on her marriage, later turned into a Meryl Streep/Jack Nicholson movie. As well as writing 14 screenplays and directing 8 films she also wrote 3 plays, the last of which Lucky Guy won a posthumous Tony Award nomination after she died of leukaemia in 2012.
  A new biography by Kristin Marguerite Doidge charts her life from a glittering journalistic start to directing in her 50s and beyond. She was famed for her fierce intellect and unsparing sense of humour, which often alienated those on the receiving end and constantly plundered her friends' lives for her fiction which caused resentment. A flinty personality she was unconcerned with what other people thought about her and yet despite it all she was the doyenne of rom-coms and foodie movies (Julie and Julia).
Her Heartburn was seen as a classic scorned wife's revenge describing the husband as "capable of having sex with a Venetian blind;" and describing the mistress (Margaret Jay) as looking like a giraffe with "big feet".
  Ephron was born 19 May 1941 New York, no birth time, and had a larger-than-life, lucky and creative Sun, Jupiter, Uranus in Taurus trine Neptune; with Saturn also in Taurus. Enduring and stubborn to the nth degree. She also had a Yod onto Mars in Pisces inconjunct Pluto sextile a North Node in needing-to-work-at-relationships Libra. A Yod would give her an outsider's view of life with a barbed edge from Mars inconjunct Pluto but also lend her, once she found her track, dynamic focused energy.
Her Moon was in surprisingly sensitive Pisces which would be where she got her romantic yearnings from.
An interesting woman who carved her own path through life.