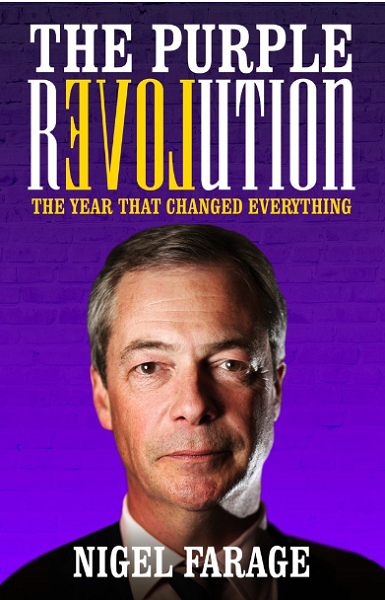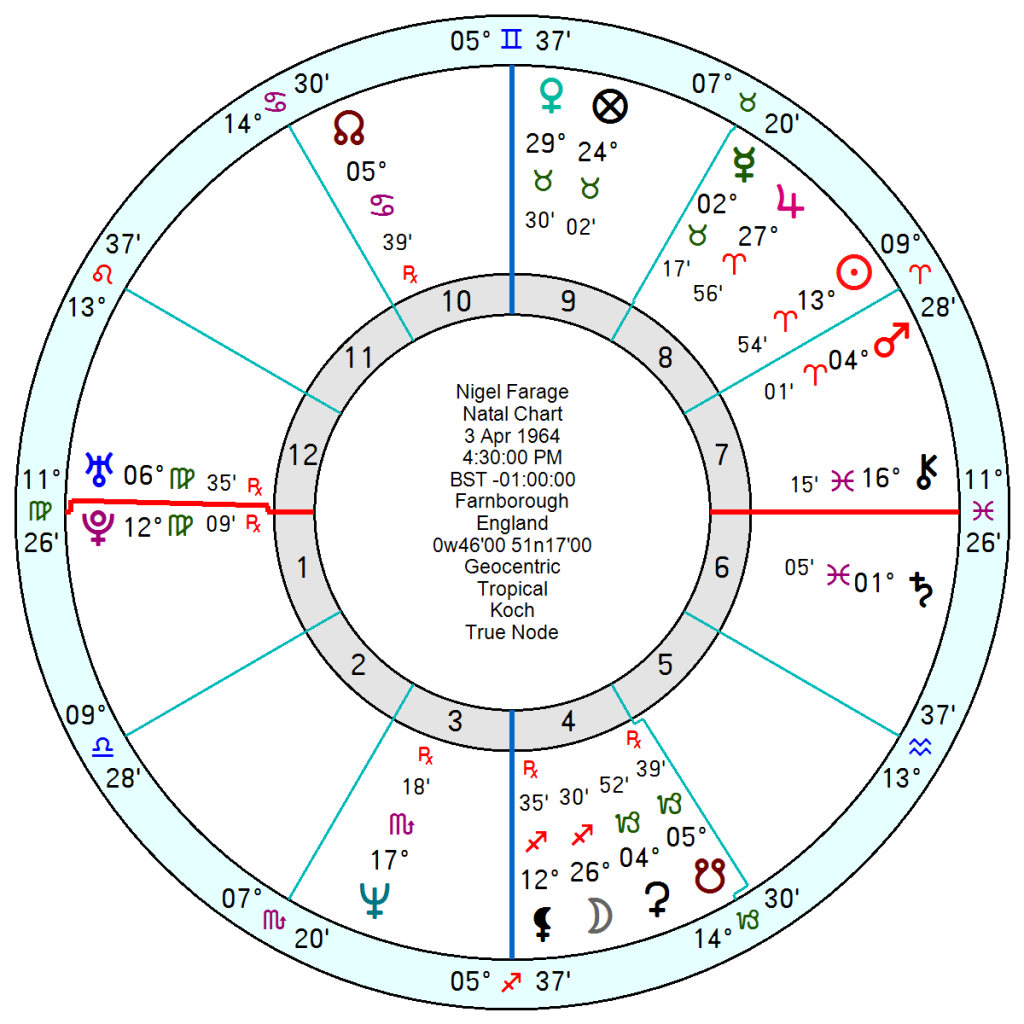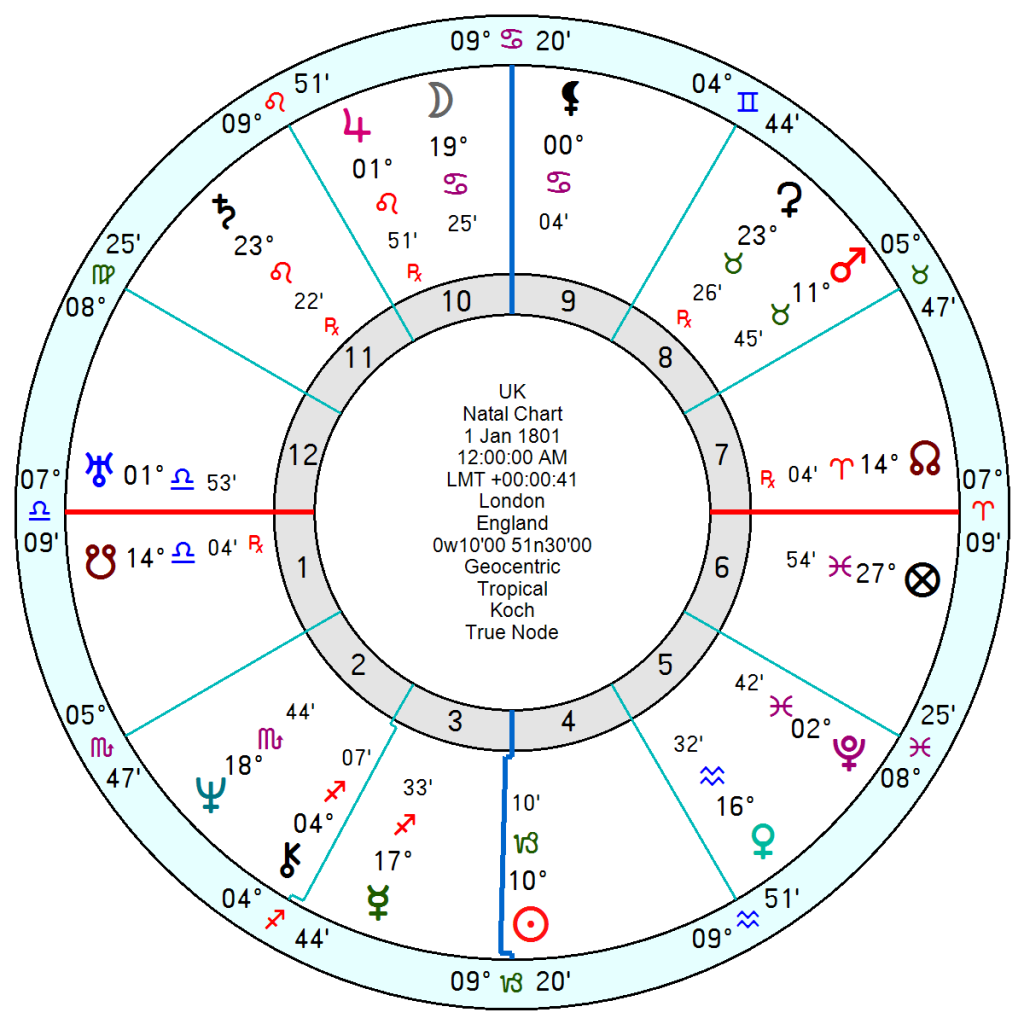 Nigel Farage is back on a roll after languishing in the backwaters since his Brexit victory with the furore over his bank account being closed because of his political beliefs. He's extracted apologies from the BBC, the resignation of the NatWest CEO and is now calling for the entire bank board to go. He has also catapulted the government and Treasury into clamping down on the banking industry to stop any future blackballing.
Like him or loathe him, Farage does have an extraordinary effect effect on the UK as a catalyst or demolition expert depending on your viewpoint. He presses the plunger and the situation explodes. Not a man to cross clearly. Though he was right in this instance.
It is blissful when the astrology is spot on – which in this case it is. Farage, born 3 April 1964 4.30pm Farnborough, England has an 8th house Aries Sun on the focal point of a yod to Pluto sextile Neptune. The yod would give him a sense of being an outsider, always out of step with the consensus, with an awkwardness stemming from a variable sense of self-esteem – too much ego and then too little.
  But what is instructive is his Aries Sun is conjunct the UK's 7th house North Node in Aries. That was what was being triggered running into the Brexit referendum with the revolutionary/anarchic tr Uranus in Aries square tr Pluto in Capricorn in place. The UK's 7th house Aries Node hints at innate challenges when it comes to cooperation with neighbours.  Farage's 8th house Sun was in there with laser-like intensity, widening the cracks.
Farage's Sun is also conjunct the NatWest's Saturn and opposition the BBC's Saturn – which will hit both in a way that damages their sense of self-worth.
   He'll continue to be a thorn in someone's flesh for a long time to come. Though he'll hit a blockage or two into 2024.