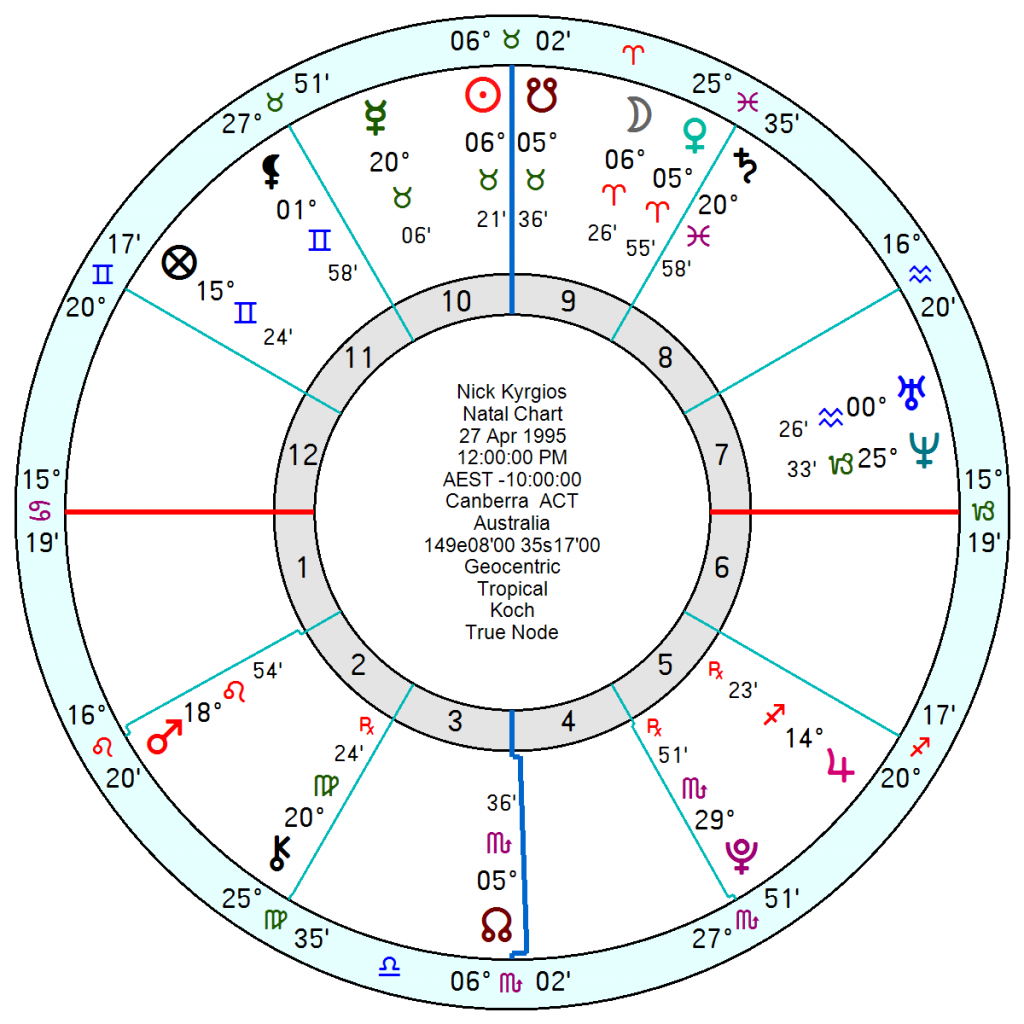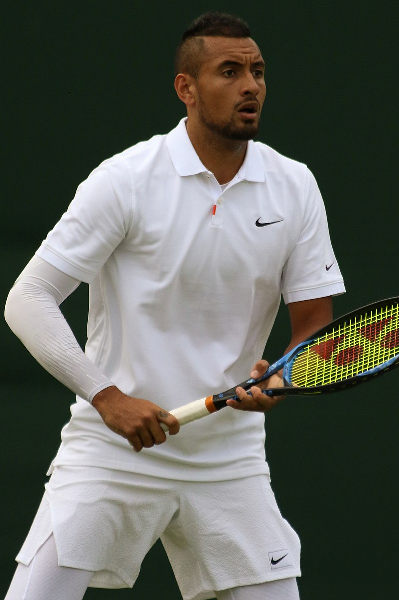 Nick Kyrgios, the mercurial bad-boy Australian tennis player ruffled the Wimbledon calm in an early match with outbursts in his standard hot-tempered way but seems to have bitten his lip for his last outing. Then his court appearance was announced for early August on an assault charge of a former girlfriend. The authorities were careful to say nothing is proved.
   He was born 27 April 1995 in Canberra, with his mother coming from the Malay Royal Family. He is a stalwart Sun Taurus conjunct the South Node in an uncompromising square to Uranus with a – not surprisingly – over active Mars. His Mars in flamboyant, attention seeking Leo is in an argumentative square to Mercury in stubborn Taurus with a wide aspect also to Pluto – and his Mars is conjunct his Sun/Pluto midpoint. His Mars is also on the focal point of a wide-ish Yod inconjunct Saturn sextile Neptune. Learning to modulate his 'assertiveness' and impatience won't be easy for him.
His Mars is due to be severely rattled from this weekend right through till mid August across the court case. Tr Uranus will square his Mars which is always a shock that dents self-esteem and often leads to over-reactions of machismo to prop up pride. And he has a downbeat tr Saturn square his Mercury from late August for a few weeks, then repeating that into early 2023 at which point tr Saturn is square his Pluto. Not his best time.
Pic: si robi.