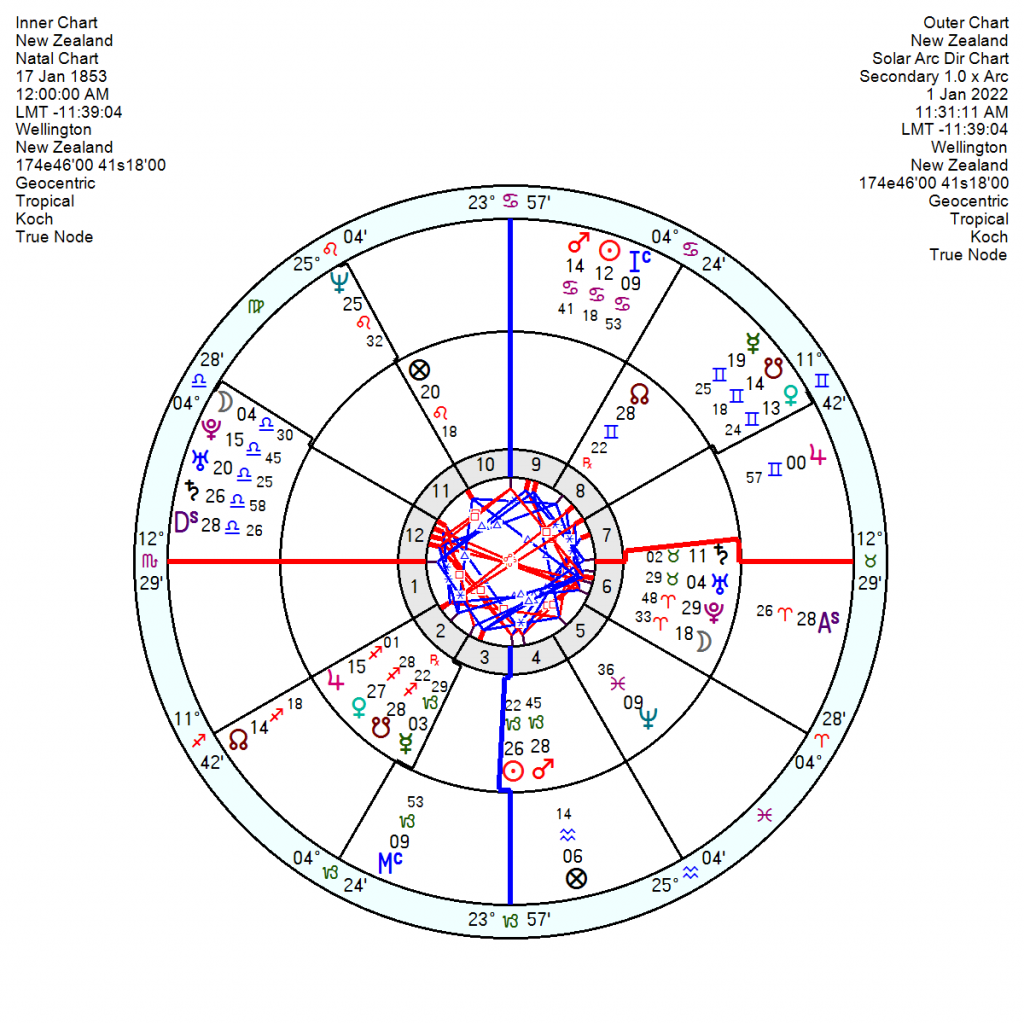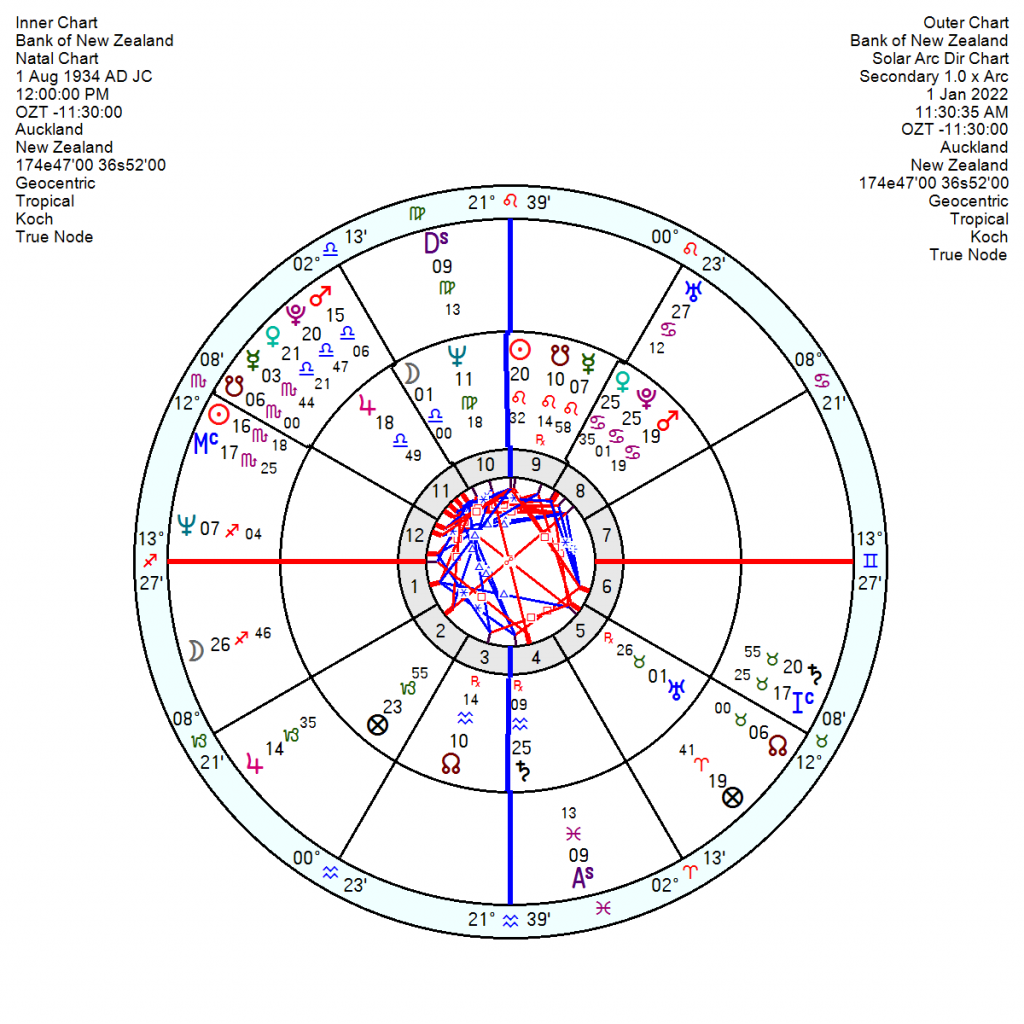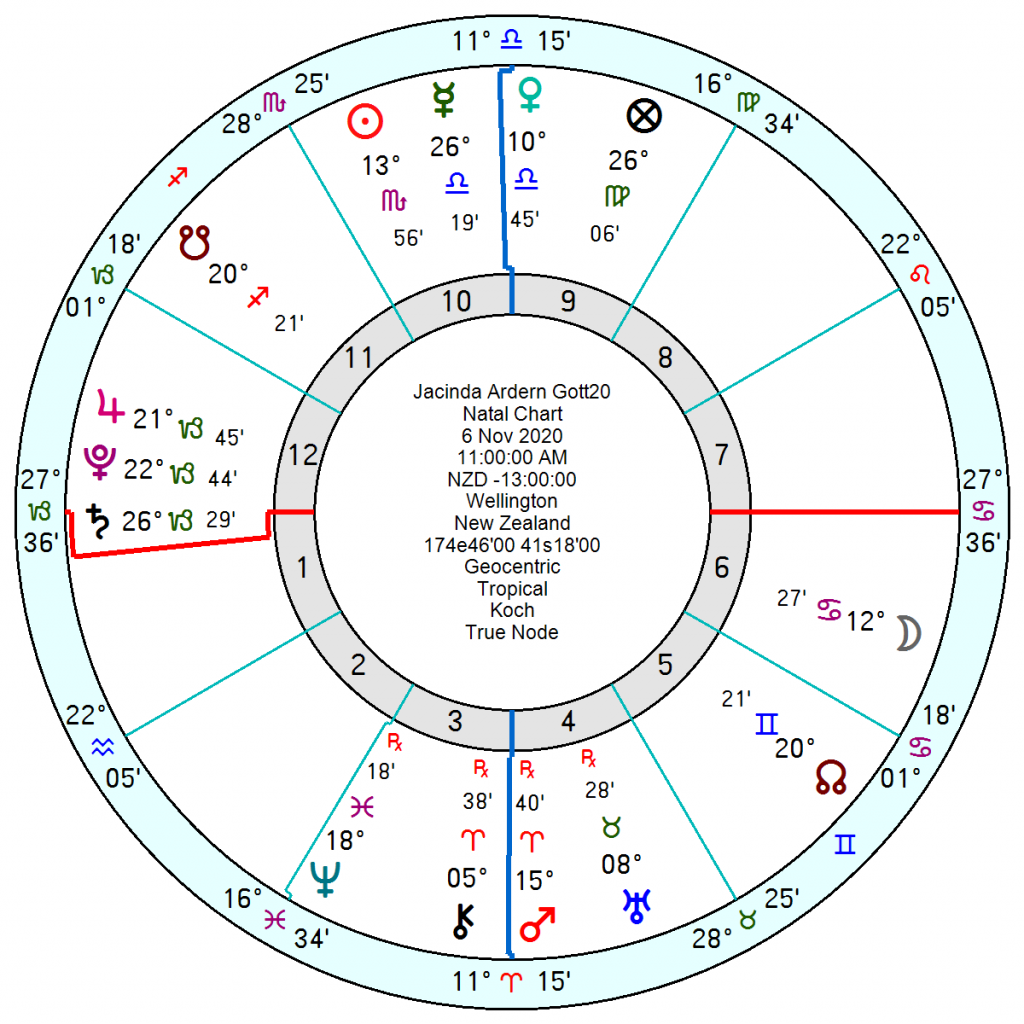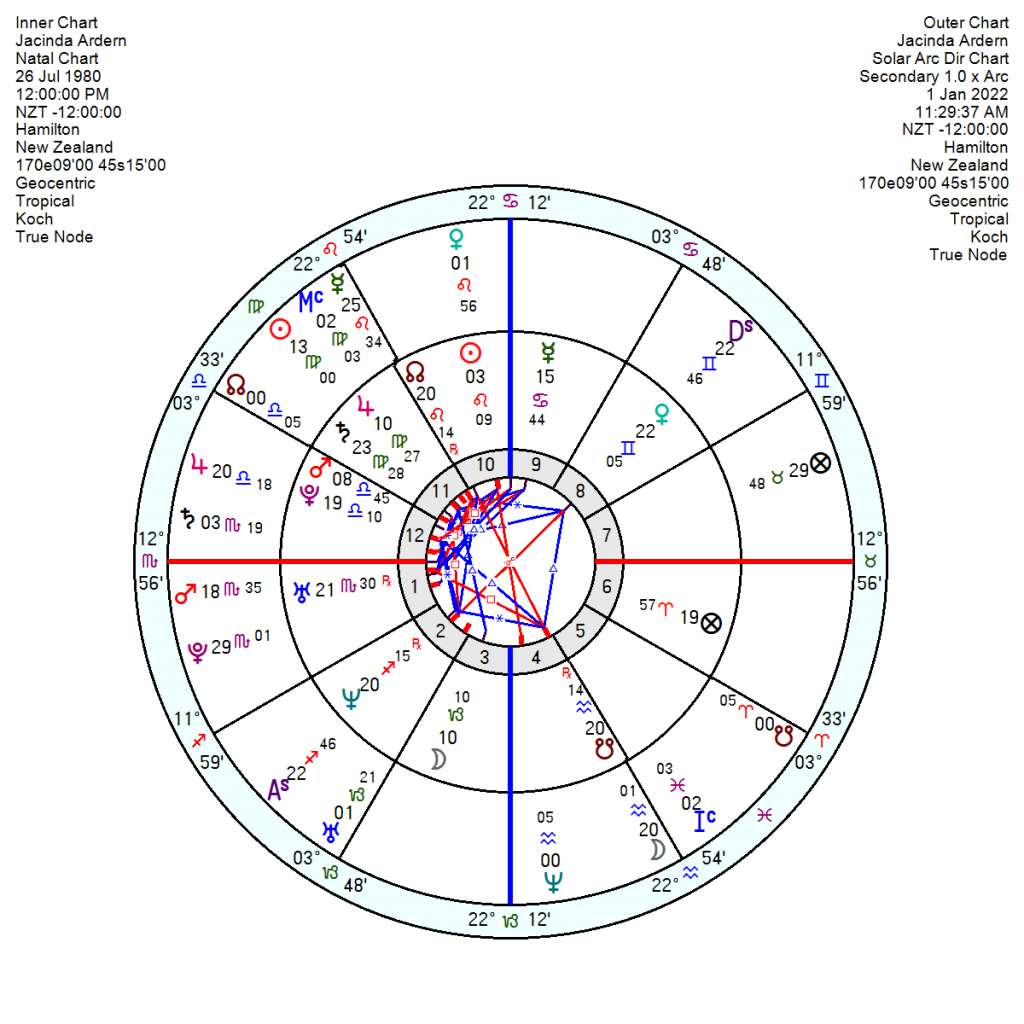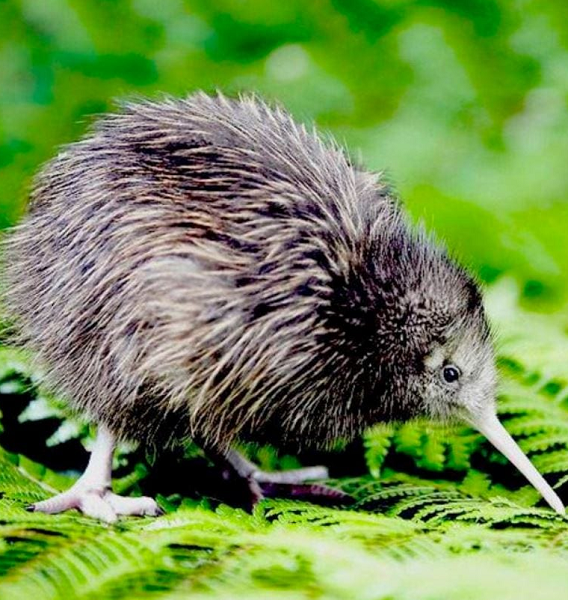 New Zealand gave 2022 a cautious welcome with Covid restrictions easing, having moved through a sombre few months recently with the Solar Arc Saturn squaring the Sun.
  That has now passed on but the country will still be facing significant challenges ahead which are not too obvious at the moment with the economy giving every indication of bouncing back. Tr Pluto will continue the pressured conjunction to the NZ Capricorn Sun through this month and again later in the year, but more portentously tr Pluto will conjunct the high-stress Sun/Mars midpoint in February and from March the frustrating, trapped Mars for a tough two years ahead. Indeed this is followed in 2023/2024 by tr Pluto square the NZ Pluto and then the NZ Uranus – so the whole phase from 2021 right through till 2026 will be ones of momentous change and disruption.
The NZ Saturn will be rattled around by tr Uranus conjunct early February to mid March this year which will bring tensions to the surface, but that will be fairly minor disruption. Not all plans will work out as hoped this year and next with tr Pluto conjunct the Jupiter/Neptune midpoint; and 2023 will have an accident-prone or other setbacks from Solar Arc Saturn square the NZ Mars. Since the 4th house Mars is being targeted from several directions it will trigger a fair amount of domestic aggravation and anger.
  The Bank of New Zealand chart, 1 August 1934, points to a regressive year in 2021 with the Solar Arc square the Sun but that has now passed. The transiting Saturn will oppose the Sun and conjunct the Saturn from this March on and off till early 2023 which will have its moments of discouragement though this influence comes round not infrequently. The next significant astrological influences will be 2023/24 with tr Uranus square the Sun and Saturn; with a heavily restrictive tr Pluto square the Mars/North Node midpoint in 2023/24. Which fits the pattern of other central banks all showing strain as we move towards mid decade.
Jacinda Ardern's popularity rating is sliding but not disastrously so. Her Term chart from 6 November 2020 11 am will be jolted and jangled by the tr Saturn square tr Uranus hitting on the Sun in January and then April this year; and there will be a dreary slog from tr Pluto conjunct the Saturn continuing on from last year through to the year end.
  Her own personal chart, 26 July 1980, has the uncertain, undermining tr Neptune opposition her hard-working Saturn in Virgo throughout 2022 till early 2023. 2023 will also be lack lustre with her Solar Arc Neptune opposition her Sun and 2024 being a year of sudden upheavals for her.
  I'm sorry to be dramatic about the country's transits ahead but they do point to a disruptive phase of considerable magnitude.  The previous times transiting Pluto was in hard aspect to the same planets were:
1938 and through WW11 with tr Pluto in Cancer in opposition. And in 1983 to 1988 with tr Pluto in Libra in square – though not much happened then that was overly obvious apart from a stock market crash at the end.  Part of this time round may be battling climate change.