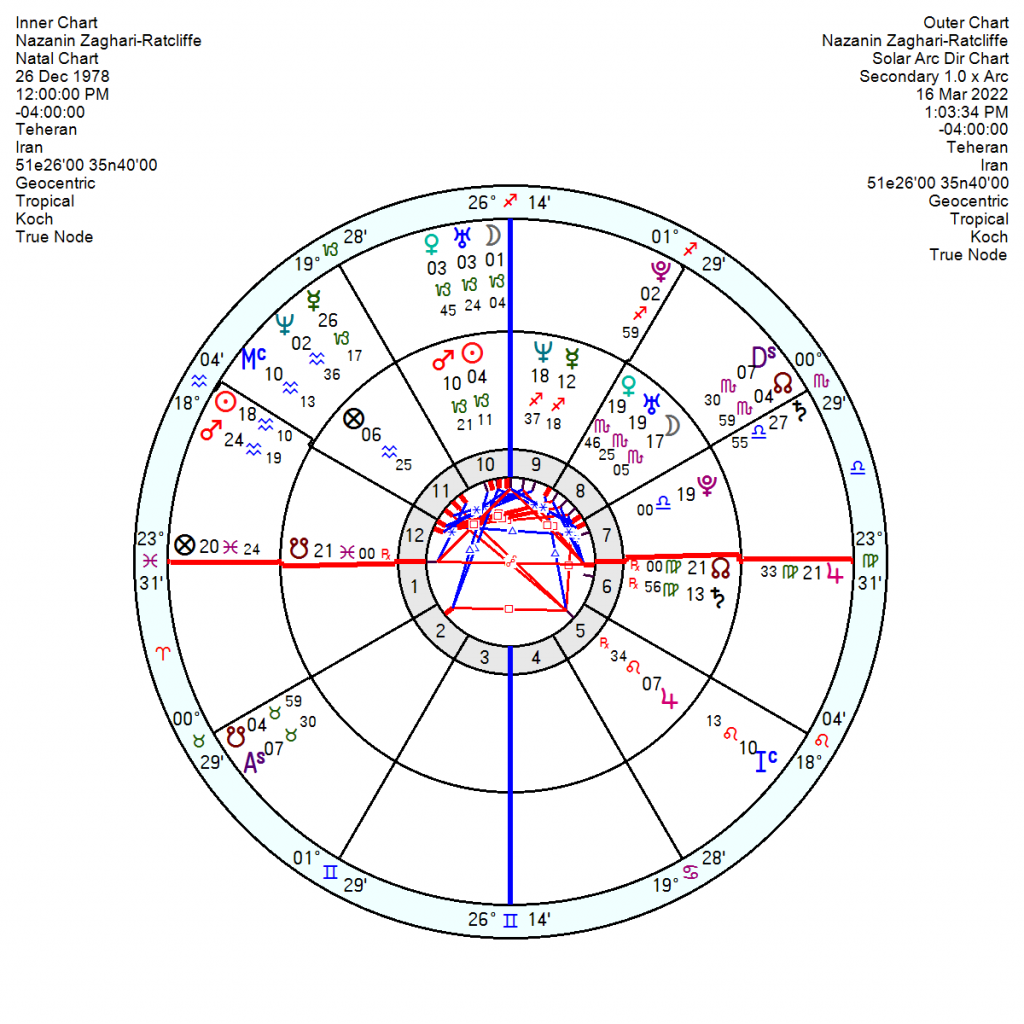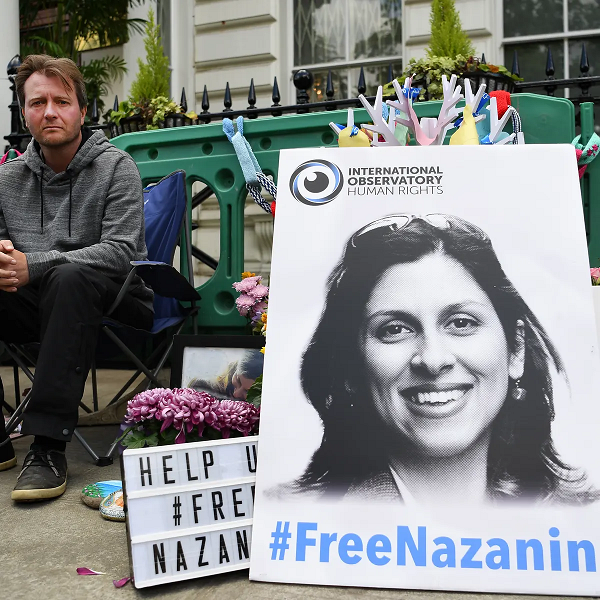 Nazanin Zaghari-Ratcliffe has finally been let out of an Iranian jail where she had been held for five years on trumped up spying charges and is on a flight back to her husband and young daughter in the UK. The UK government said it had settled a debt owed to Iran from the 1970s, which was thought to be behind her seizure.
She was born 26 December 1978 in Teheran, and is a Sun Mars in Capricorn; with a hard-working Saturn in Virgo in a creative/compassionate square to Neptune Mercury in Sagittarius.
Her midpoints clearly show a surge of confidence and good luck from the 8th of this month, on and off till late 2023 as tr Pluto is trine her lucky-break Jupiter/Uranus midpoint and her sociable Venus/Jupiter. And from April 2nd she collects another Jupiter midpoint uplift from tr Uranus.