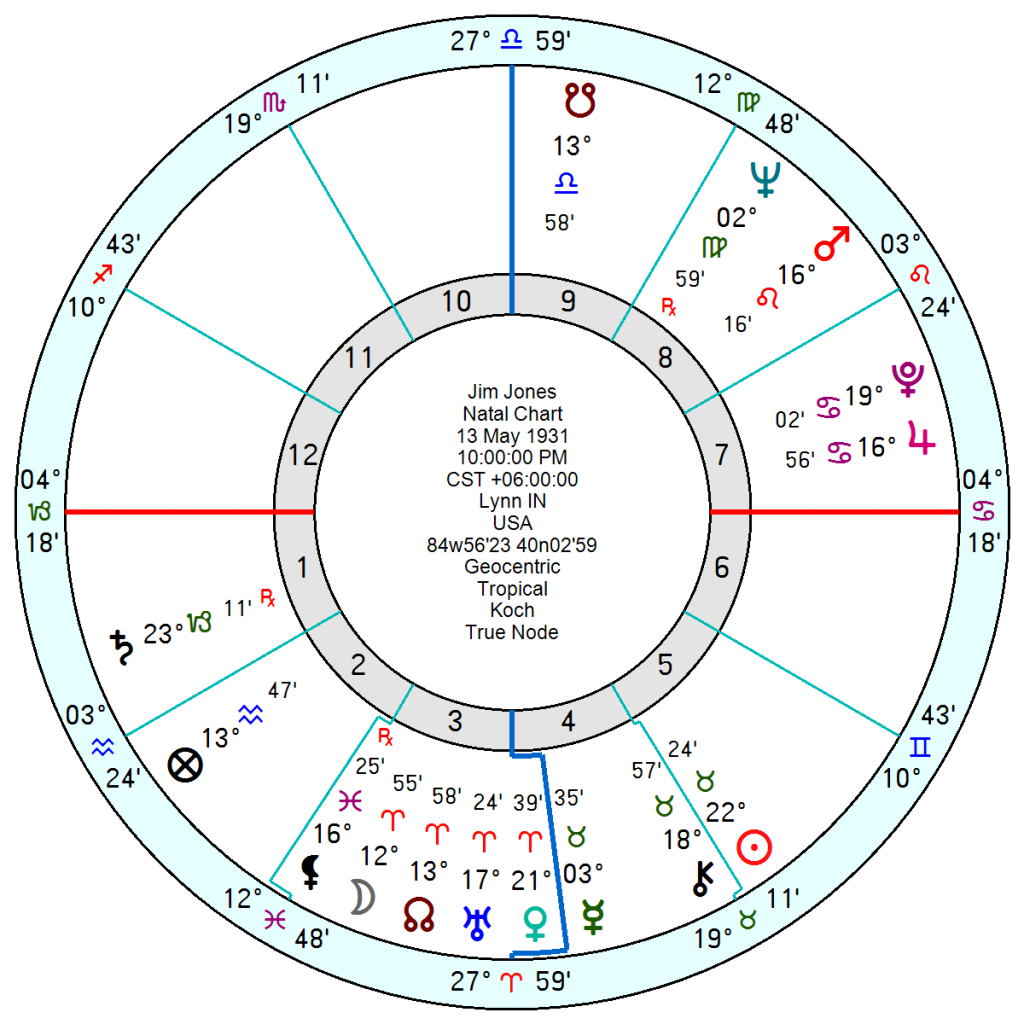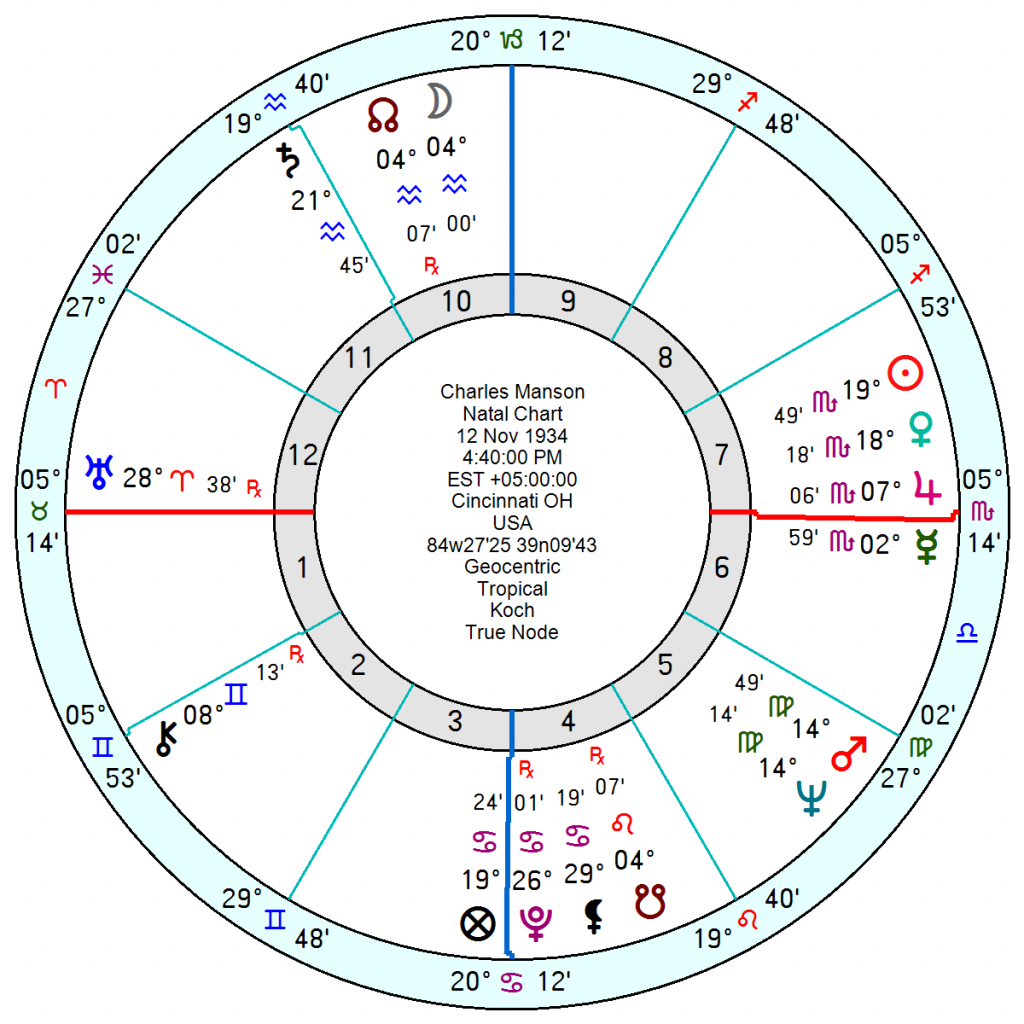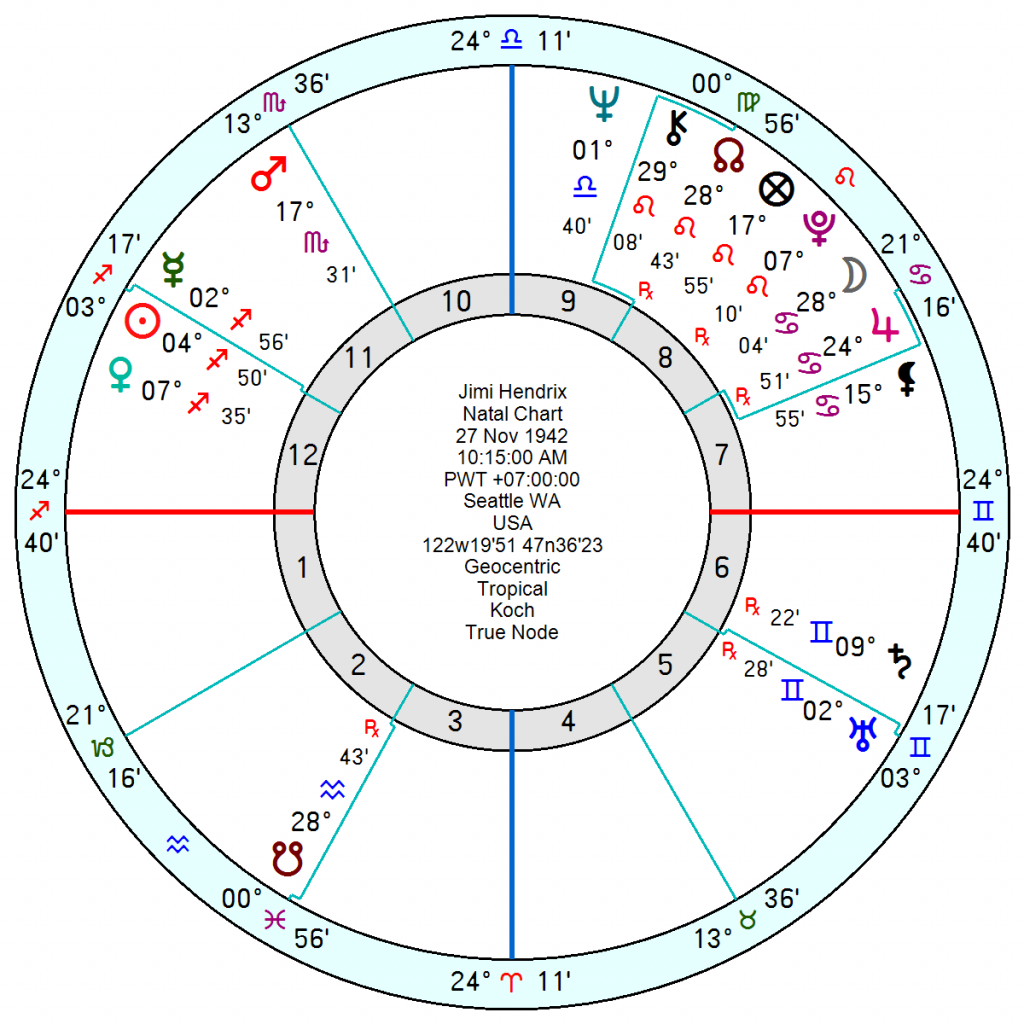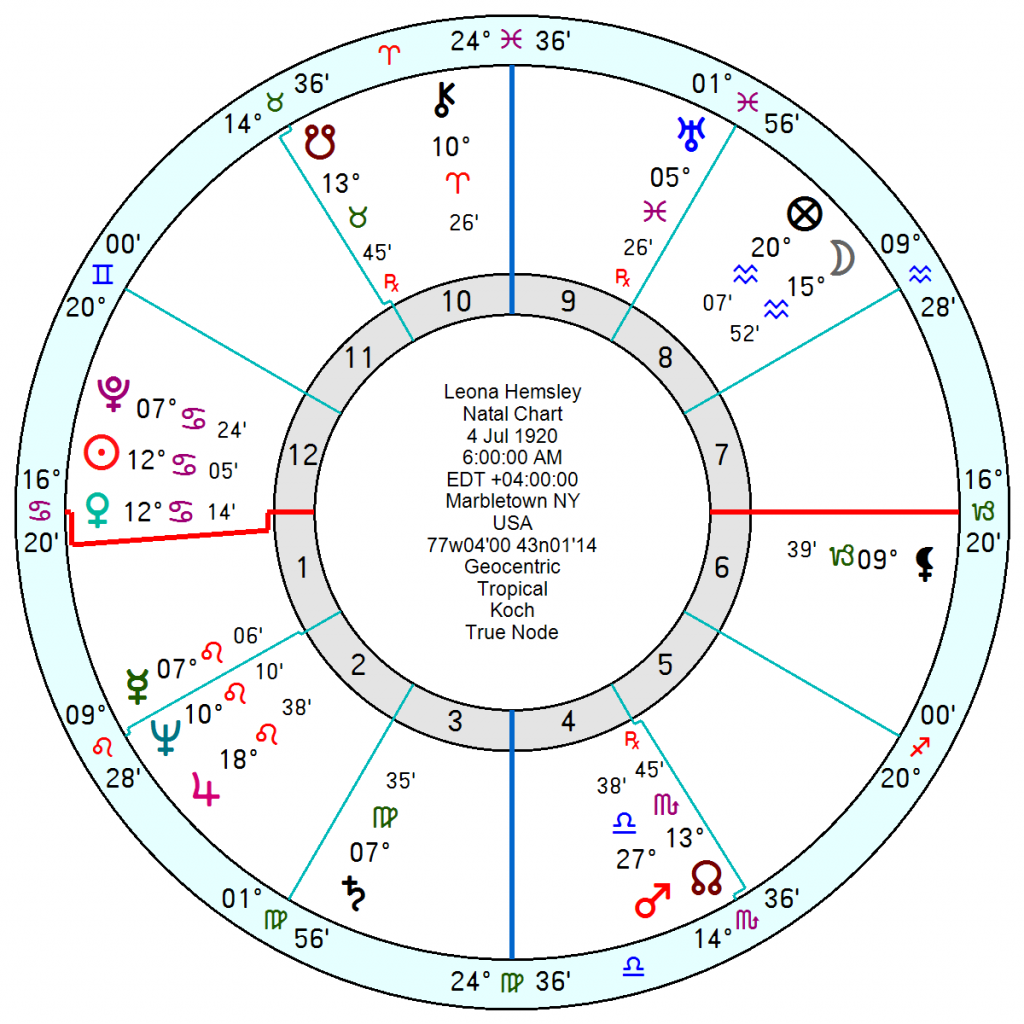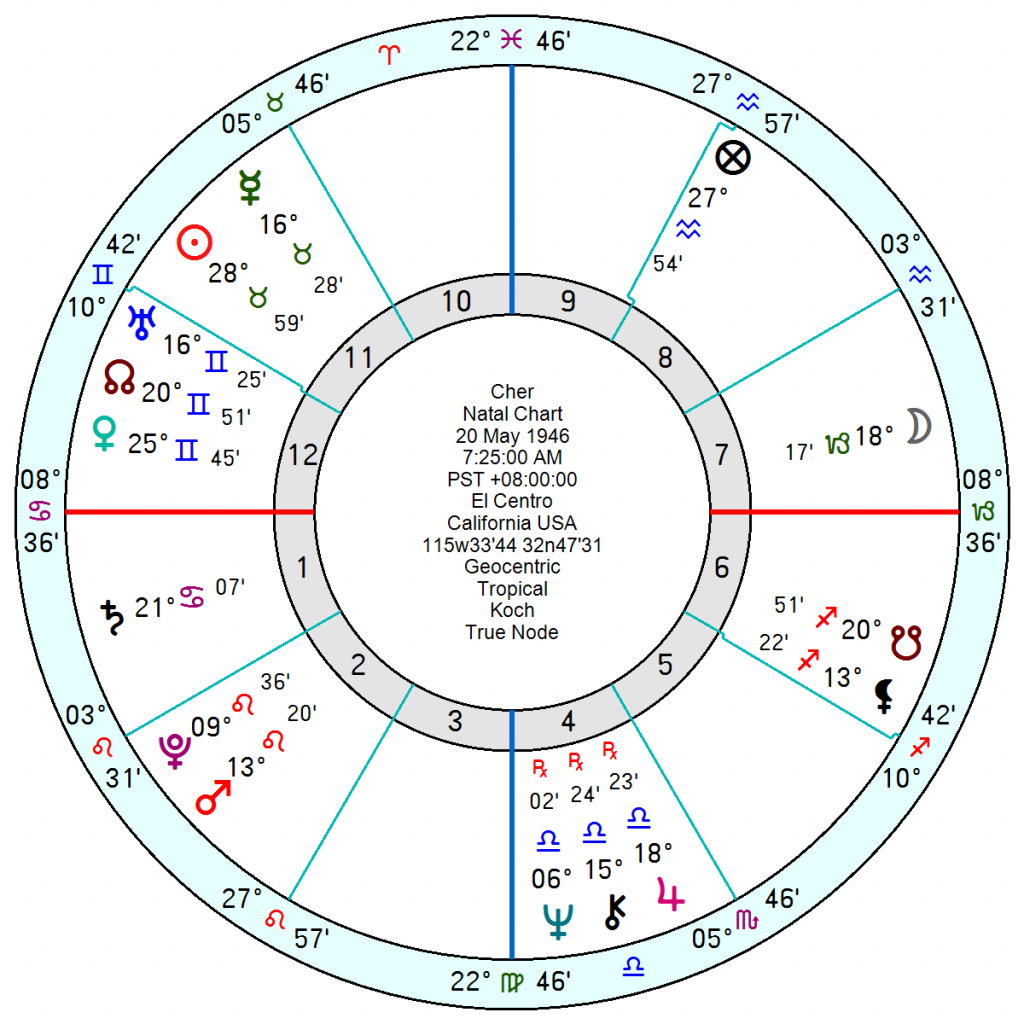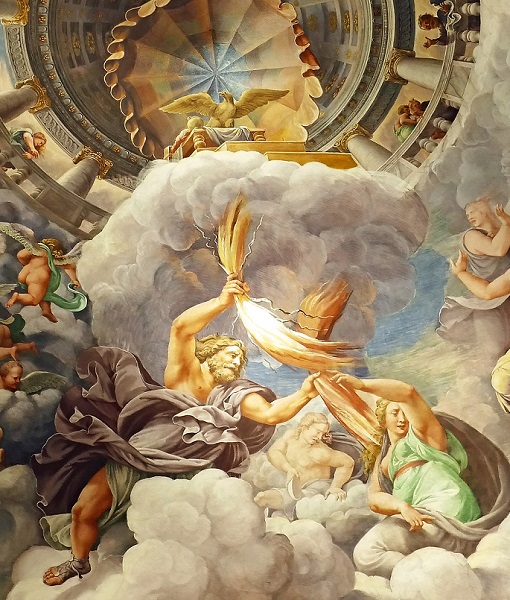 Moon Jupiter mothers or childhoods evoke an image of supportive cushioning echoed in Ronald Reagan's thoughts about his mother who "always expected to find the best in people". A regular and involved church goer she instilled her religious beliefs in her son and left him with a strong faith in the goodness of people. He had a Taurus Moon opposition Jupiter.
George W Bush with a Moon Jupiter conjunction in Libra was similarly closer to his mother than his otherwise-occupied father but ended up with a Jupiterian indulgence problem in drug addiction escapism.
But of the other notable examples I could find most had hair-raising and fractured childhoods as the shadow side of Jupiter came to the fore – or perhaps looked at another way, their Jupiterian optimism was what pulled them through. There's a risk in finding patterns from celebrity charts since many if not most come from dysfunctional background which will not all be connected to their Moon aspects. But still there are astonishingly dark examples – Adolf Hitler, Charles Manson, Marquis de Sade, Joseph Goebbels, Jim Jones.
Jim Jones, leader of the suicide cult, had an impoverished unstable childhood, and a neglectful, often absent mother with "no natural maternal instincts" , leaving him to be cared for by neighbours, including the wife of the local pastor. Like several other Moon Jupiter types he had an early desire to become a preacher though he was also a devotee of Hitler, Joseph Stalin, Karl Marx, Mao Zedong and Mahatma Gandhi, all of whom oddly had Moon Jupiter hard aspects. Jones had a Moon (Uranus) in Aries square Jupiter (Pluto) in Cancer.
Joseph Goebbels, chief propagandist for the Nazi Party, close to Hitler and a virulent antisemite was destined for the priesthood in childhood. He had a deformed foot, which historians, speculated may have fuelled his lifelong pursuit of women. He had a Capricorn Moon square Jupiter in Libra.
The Marquis de Sade is best known for his erotic works filled with violent sexual fantasies. He preached absolute freedom, unrestrained by morality, religion, or law. His family was abandoned early by father and he was raised by servants who indulged his every whim. His cold, distant mother abandoned him, joining a convent. At a Jesuit college, he subjected to "severe corporal punishment." He had a a Virgo Moon square Jupiter in Gemini.
Alfred Hitchcock, genius film director, who excelled at frightening women in particular. Friendless childhood with disciplinarian, remote parents, Jesuit school with the standard corporal punishment. He suffered from glandular obesity. He had a Moon Jupiter conjunct in Scorpio in his 4th house.
Charles Manson, responsible for the Sharon Tate gruesome murder, never knew his biological father and his mother went on drinking sprees, leaving him with multiple babysitters before landing in prison. When she was paroled he said the first weeks after she returned were the happiest time in his life. She kept drinking. He landed in a strict school for male delinquents run by Catholic priests, where punishment was severe. More petty crime, more incarceration. Sent to strict reform school, where gang raped, made multiple escapes. He had a 10th house Aquarius Moon square Jupiter in Scorpio.
Adolf Hitler, refused to conform to the strict discipline of his school. His father beat him, although his mother tried to protect him. Considered becoming a priest. Moon Jupiter conjunction in Capricorn.
Rudy Giuliani's father was convicted of felony assault and robbery, served prison time in Sing Sing; worked as an enforcer for an organized crime-affiliated loan sharking and gambling ring. Giuliani considered becoming a priest but shifted to law. A Moon Jupiter conjunction in Leo.
Jimi Hendrix, father trapped in military till he was three, mother struggled and he was cared for by family members and friends. Father returns, impoverished, alcohol and violence, in and out of foster care. Parents divorced when he was 9 and father got custody. Close to a grandmother. Moon Jupiter conjunction in Cancer in the 8th.
Johnny Depp, volatile and violent mother with the family moving frequently due to her restless nature. Beatings and outbursts, father a 'kind man', non-confrontational who left when Depp was 15. His mother then attempted suicide. He has a Capricorn Moon square Jupiter in Aries.
Another unsettled childhood for Cher, whose parents divorced when she was ten months old. Mother remarried and divorced several times, constant moves and often little money, left at an orphanage for several weeks. Capricorn Moon square Jupiter in Libra.
Leona Helmsley nicknamed Queen of Mean had a constantly moving childhood. Was a businesswoman, flamboyant and tyrannical. Federal income tax evasion. Prison. Chainsmoker. Aquarius Moon opposition Jupiter Neptune in Leo.
Jodie Foster, parents' marriage split before she was born, no relationship with her father. Mother raised the children with her female partner in Los Angeles, and managed her acting career from aged 3 onwards. Attracted criticism for allowing her to play a child prostitute when 13 for Scorsese's Taxi Driver. Virgo Moon opposition Jupiter in Pisces.
Other child stars also had Moon Jupiter mothers – Liz Taylor, Russell Crowe, Charlie Sheen. As does Kim Kardashian with the steamroller Kris Jenner for a mother.
My shorthand for Moon Jupiter was a mother who offered marshmallows rather than genuine closeness. A sugar coating, not the real thing, which is a touch harsh but contains a nugget of truth. And those who have Moon Jupiter in return sugar-coat mother and only see the best in her. Though clearly that is more difficult when she is playing out Jupiter's drama queen performance, or soaking up Jupiter's excessive (addictive) tendencies herself. The religious theme runs through many of them even if it didn't hold into adult life.
While many of the above can hardly be described as spoilt children which would be another Moon Jupiter thought, a few like De Sade and possibly George W Bush can be.
Pitch in with any thoughts. The list surprised me I must admit.