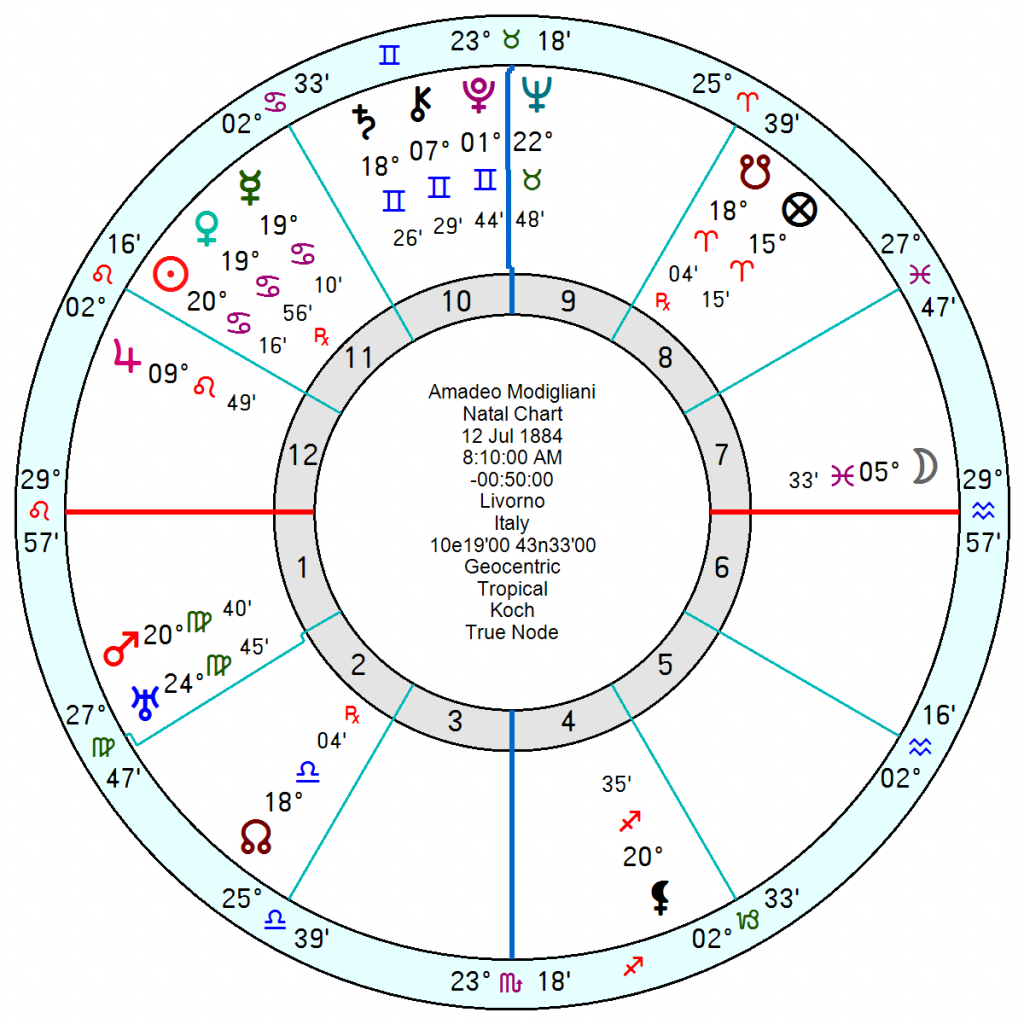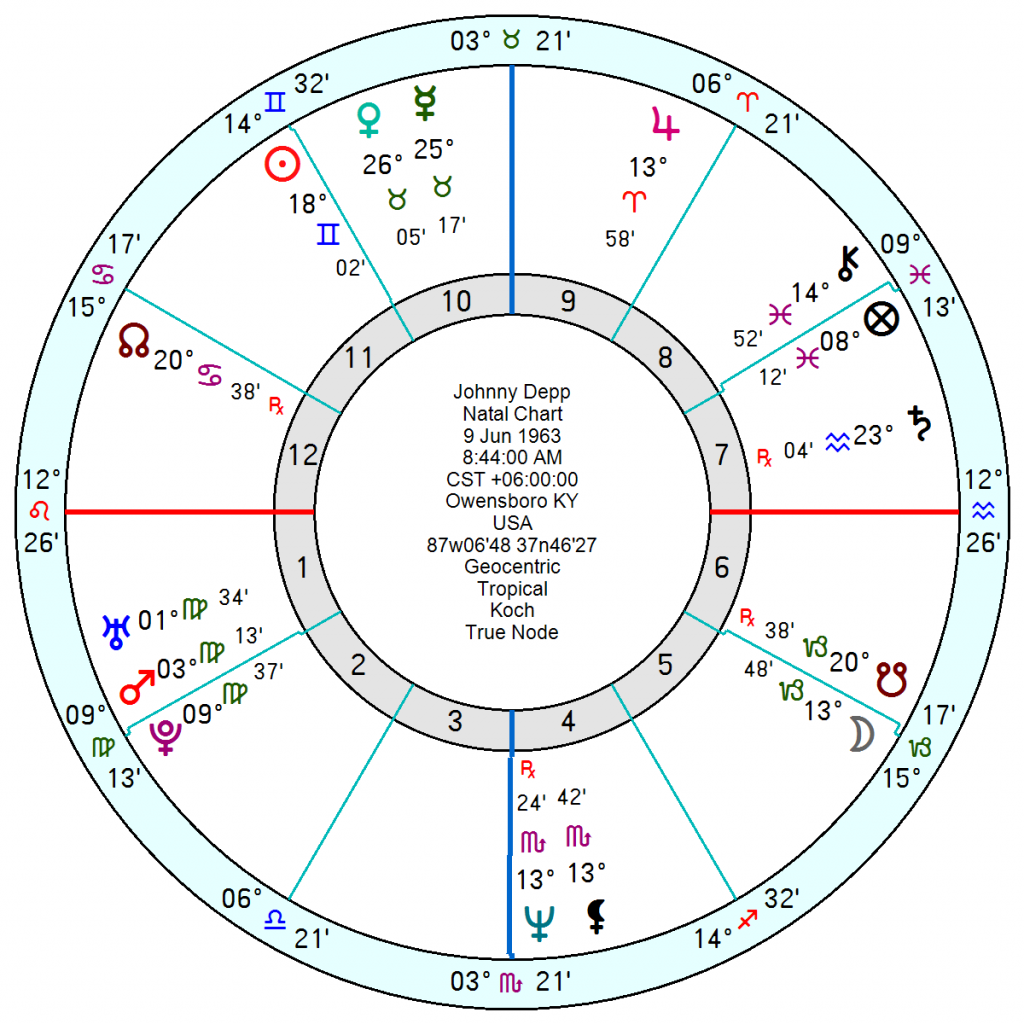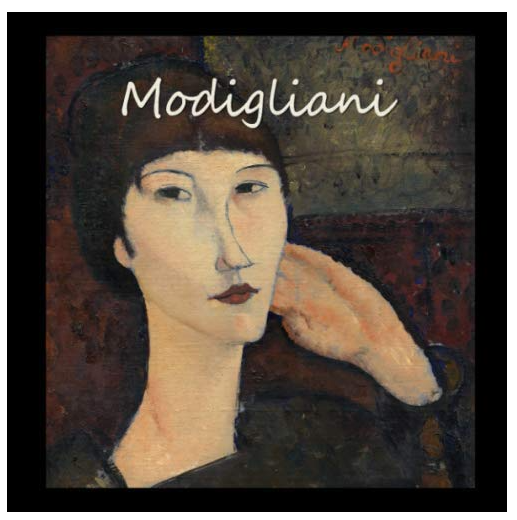 The anguished, tragically short life of Italian painter and sculptor Amedeo Modigliani is the subject of a new Johnny Depp film project as director, with Al Pacino producing. He became renowned for his pictures of nudes with elongated faces and limbs as well as his vagabond lifestyle in bohemian Paris in the early 20th Century, succumbing to drug and alcohol addiction.
He was born on 12 July 1884 8.10 am Livorno, Italy, into an educated, once wealthy Jewish family who has fallen on hard times. His mother was instrumental in nurturing his talent through an illness-ridden childhood with bouts of pleurisy, typhoid fever and the tuberculosis which finally killed him aged 35.
He had a creative Sun, Venus, Mercury in Cancer with artistic Neptune in Taurus on his Midheaven and an influential Pluto as well as a hard-working Saturn in his 10th. These 10th house planets all suggest a mother who would instil discipline, expectations and be a driving force in his life. His Saturn was square an explosive Mars Uranus in Virgo so he wasn't the most stable of temperaments; and he had a sensitive Pisces Moon in his 7th house of close relationships square his Pluto. He had several affairs and several children by different mothers.
  His escalating reliance on drugs and alcohol may have been a way to ease his physical pain and to mask his tuberculosis from his acquaintances.  Tuberculosis — the leading cause of death in France by 1900 was highly infectious with no cure, and those who had it were ostracized. Modigliani thrived on company and would not let himself be isolated. The film will focus on the year of his only exhibition in Paris in 1917 which was a sensational success, though controversial because of his nudes. Despite his growing reputation he made little money and died in poverty three years later of tuberculosis.
  It's no surprise that Johnny Depp was drawn to Modigliani since his North Node is conjunct Modigliani's Sun, Venus and Mercury and his Venus Mercury are conjunct AM's Midheaven and Neptune. Depp also has the explosive Mars Uranus in Virgo of his art idol, in his case conjunct Pluto, with AM's Pluto also being highly prominent. Depp's Gemini Sun is conjunct AM's 10th house Saturn for a workmanlike connection and perhaps a hope from Depp that he might pull himself out of the sleaze of the Heard libel trial and gain a little gravitas. He is also playing King Louis XV in French director Maïwenn's historical love story Jeanne du Barry, which started shooting in late July and is Depp's first feature in three years.
 He does have a long career ahead though with humps and bumps in 2023/24 along with some success but certainly won't be disappearing into obscurity any time soon.