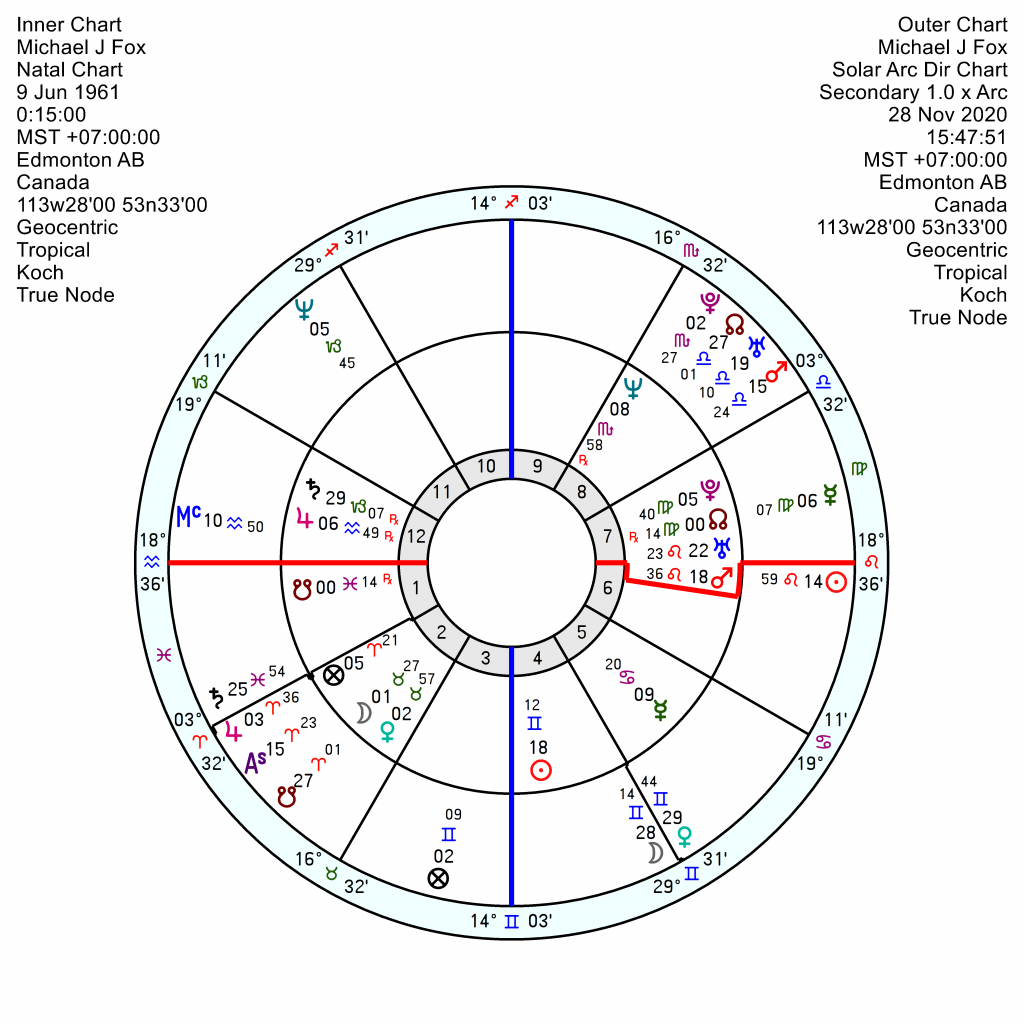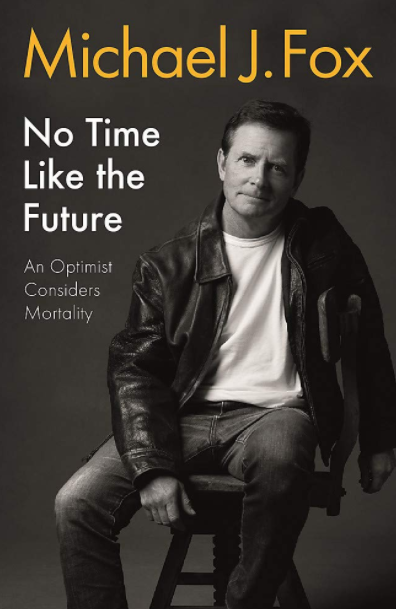 Actor Michael Fox has announced his retirement due to health concerns. He was diagnosed with Parkinson's disease thirty years ago and started drinking heavily and suffered from depression. He then pulled himself together and started a foundation to advocate for sufferers of the disease. He's still leaving the door open for the possibility of an improvement which might see him return but says for the time being he is finding it difficult to memorize lines.
  Born 9 June 1961 12.15 am Edmonton, Canada, he has a 4th house Gemini Sun sextile an excitable Mars Uranus in Leo in his 5th. His steady Taurus Moon is conjunct Venus opposition an 8th house superstar Neptune and square a 12th house Jupiter and Saturn. In addition to being super-indulgent and eternally optimistic, such a Jupiterian T Square if handled well can give the ability to be an enlightened social spokesperson. His Moon Venus is also in a charmingly seductive trine to his Pluto North Node in Virgo. He has Mercury in Cancer in his performing 5th house trine Neptune, sextile Pluto – giving him abilities as a comunicator. 
When he was first diagnosed in 1991 he was on his First Saturn Return with the triple conjunction of Saturn Uranus Neptune in Capricorn moving through his psychological 12th house so it would be a deeply unsettling experience. In addition – and worse – tr Pluto was then square his Mars and Uranus which would be scary, trapped and hugely disruptive. His Progressed Mars was also opposition his Pluto so he would feel completely cornered.
At the moment he is on his Second Saturn Return with the triple conjunction of Pluto, Saturn, Jupiter moving through his 12th house. So in addition to feeling held back he will be sensing a need to gradually let go old ambitions. Tr Neptune has also been squaring his Gemini Sun this year, finishing up late January 2021, which is low energy.
His get-it-together 5th Harmonic is exceptionally strong; as is his victim/healer 12H; and 'seeking soul' creative 7H and his actors' 15H.
His fourth book is out: "No Time Like the Future: An Optimist Considers Mortality."
There is an irony for such a Jupiterian personality whose half-glass-full approach to life has helped him stay buoyant through a devastating disease that it is Saturn which pulls him down. Or maybe not. It's always the eternal struggle for the Jupiter Saturn conjunction. Jupiter raises high to the Olympian heights while Saturn cuts down to earth.