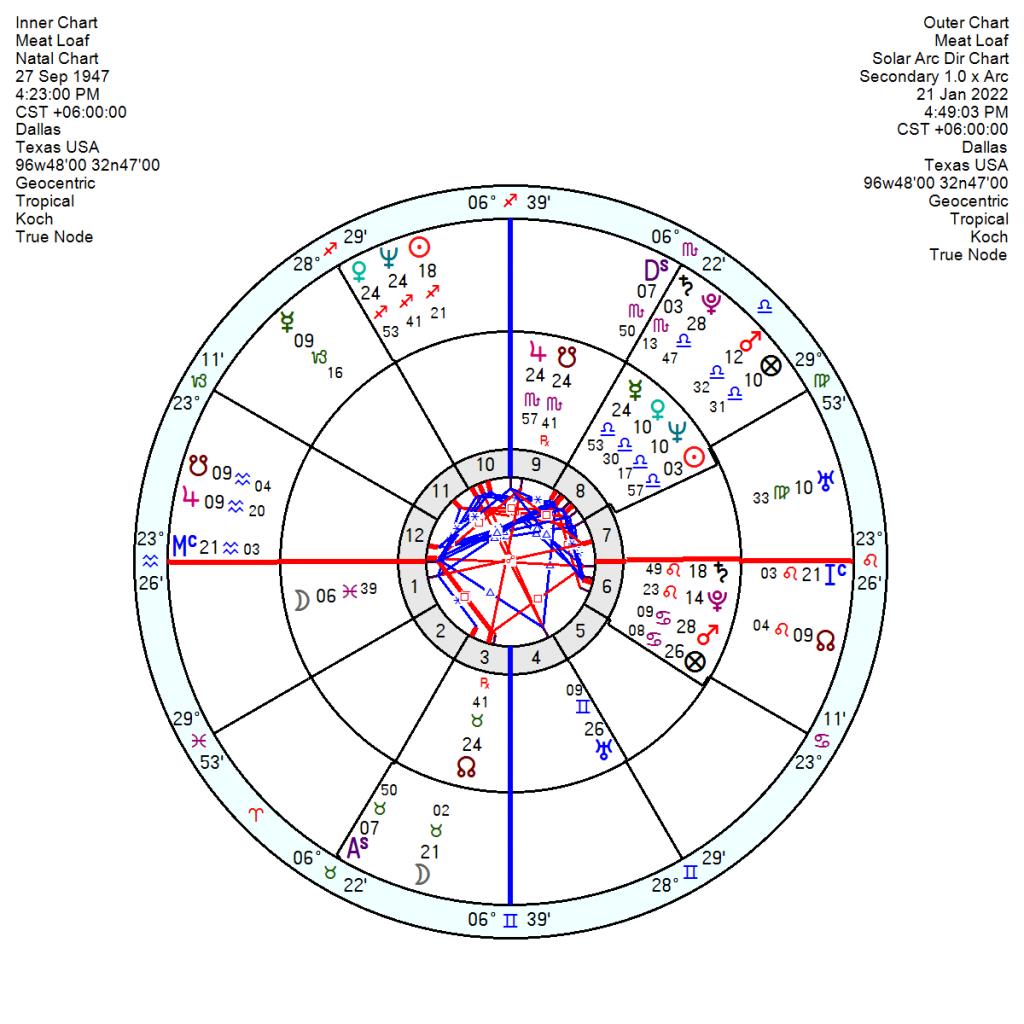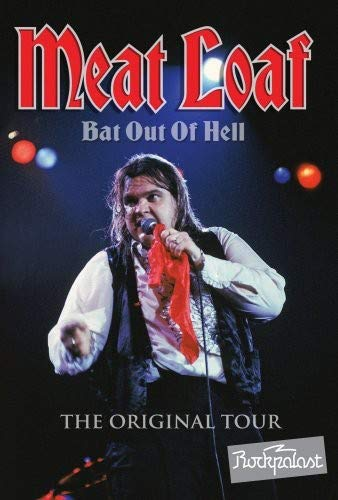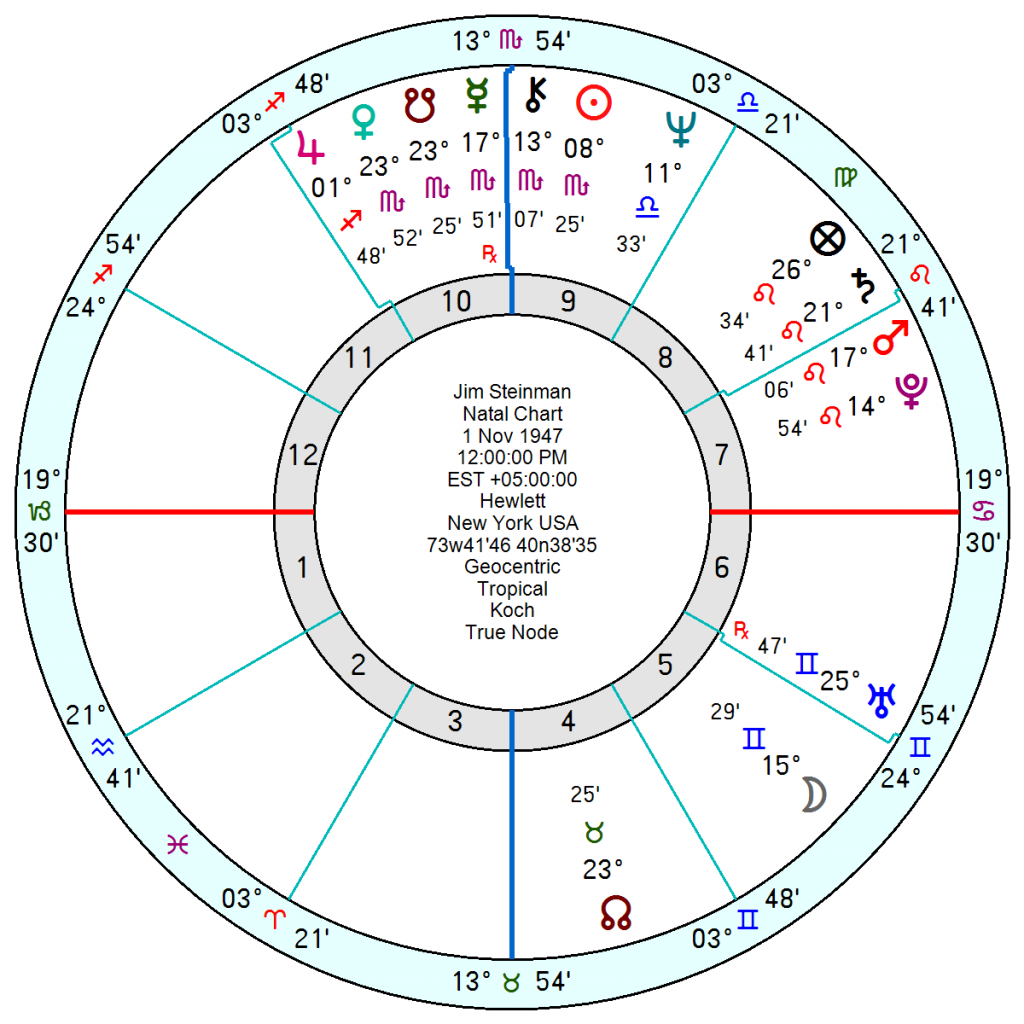 Meat Loaf whose rock operas catapulted him to the status of musical icon has died. His 1977 album Bat Out of Hell spent nearly 500 weeks in the British pop charts and became one of the biggest selling records of all time. 'Combining roaring guitars, strong melodies and Meat Loaf's powerful vocals ranging over three octaves, Bat Out of Hell created a genre entirely its own.' Overall he sold more than 100 million albums in an incredible six decade career. He performed in Broadway musicals and starred in several movies including Rocky Horror, Spiceworld and Fight Club.
He was born 27 September 1947 4.23pm Dallas, Texas with gospel singer parents, his father also being an alcoholic and violent.
The demands of overnight celebrity and continuous touring in the late 1970s sent him into a cocaine and alcohol-fuelled breakdown. His career had ups and downs but he staged a strong comeback and continued touring in recent years despite a litany of health complaints.
He had an intensely emotional and influential 8th house Sun, Neptune, Venus conjunction; with his Pisces Moon inconjunct in his 1st. His 6th house of health had Mars in Cancer as well as Pluto Saturn in Leo – throughout his life he struggled with his weight, addictions and latterly heart problems.
 Exactly now he had his Solar Arc Pluto square his 6th house Mars and his Progressed Moon exactly square his Progressed Mars; with both tr Pluto and tr Saturn moving through his hidden, trapped 12th. He died of covid and gave interviews saying he was scared to death of the virus but wouldn't be dictated to over masks. He never admitted whether he had been vaccinated.
His soul-mate and creative, musical, songwriting partner Jim Steinman tragically died last April. In an interview Meat Loaf said of their at times rocky five decade road together – "he was the centerpiece of my life. We belonged heart and soul to each other. We didn't know each other. We were each other."
 Steinman, 1 November 1947 New York, had a super-intense chart with a Sun, Mercury and Venus spread out through Scorpio; and Pluto, Mars, Saturn conjunct in Leo. He did have a Gemini Moon to lighten up his load but he would clash at times with Meat Loaf, since they were alike. Steinman's Jupiter in upbeat Sagittarius was conjunct Meat Loaf's Midheaven which would make career success more likely when they were together.