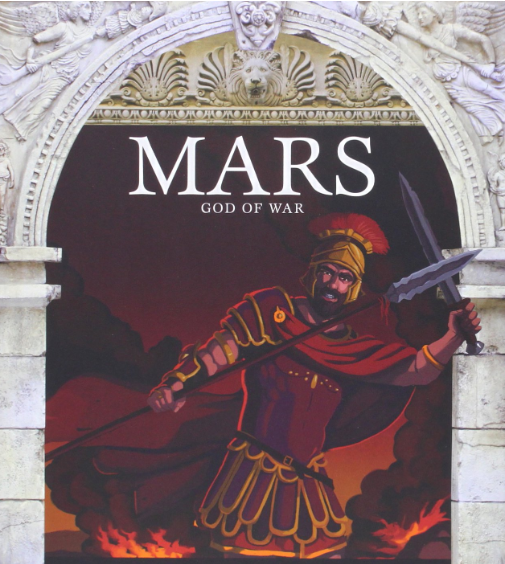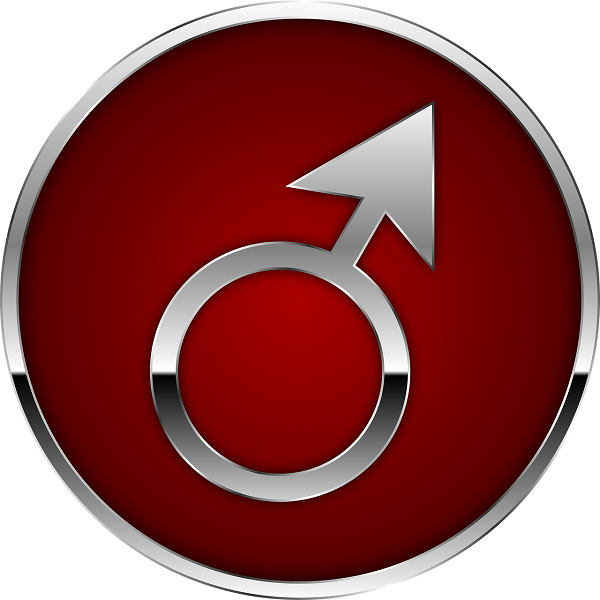 Mars, god of war, testosterone-fuelled and so competitive he would kick his father out of the way to get ahead, may have had a heroic image in ye olden mythology. But he/she is struggling to revision themselves astrologically in these non-binary, tree-hugging, #metoo sensitive days.  
Broken down into simple words Mars is 1) assertive; 2) argumentative and competitive; 3) bolsters identity in 'I want'; 4) provides forward gear; 5) is an essential factor in decision-making); 6) necessary for sex drive; 7) generates will-power and the life force. Without Mars there would be no life, no reproduction, no progress.
Mars is usually thought of as angry. But anger is only stored up assertion. When 'I want', 'I intend', 'I will do' – all of them reflecting the core identity of the individual – gets blocked or remains unexpressed Mars slowly starts to boil until it erupts. Synonyms for assertion are – decisive, believing in oneself, self-assured, confident, forceful. All of those can be subtly conveyed – or not – depending on the sign Mars sits in.
Mars in the Fire signs – Aries, Leo and Sagittarius – will be loud, inclined to flare up, outspoken and unselfconscious about demanding their own way. In Aries and Sagittarius squalls never last long and are soon forgotten. In Leo, being ego-centric and Fixed, there can be a prickly defensiveness hanging around after arguments.
Mars in the Earth signs – Taurus, Virgo, Capricorn – can be slow burn and is usually focused on a practical or financial outcome. Mars in Taurus is slow to anger but earth-shaking when the lava erupts. Money will be what motivates them into action. Mars in Virgo, the workaholic, is a perfectionist. In Capricorn is super-ambitious, climbing ever higher up the ladder with steely determination.
Mars in the Water signs – Cancer, Scorpio, Pisces – is more problematic. Fire makes Water boil is quintessentially true of Mars in Cancer, which is volatile and gets over-emotional when provoked. Scorpio, secretive as ever, harbours a grinding resentment which is kept under control until the time is right and then the scorpion sting is let loose. In Pisces, Mars gets flummoxed since Pisces hate confrontations. Where the pair come together most effectively are in artistic ventures especially dance and yoga. Forward march to Pisces means taking the roundabout route.
Mars in the chatty Air signs – Gemini, Libra, Aquarius – pumps fire into thinking and speaking. All good debaters and adept with words. Mars in Aquarius can be ornery, awkwardly stubborn.
How Mars integrates in the chart and which planets it sidles up to or clashes with makes a difference. The essential nature of Mars in its chosen sign gets modulated, watered down or the opposite, depending on which other planetary energy it has to work beside.
Sun conjunct Mars is competitive and courageous; in square and opposition doubly so, headstrong, willful, reckless and noisy.
Moon Mars – comes from the angry mother who blocks the child's assertion, leaving issues with women/domestic life behind in adult life, quarrelsome. Alcohol tends to lift inhibitions so flare ups follow.
Mercury Mars – quick thinking, fast-talking and sharp-tongued, inclined to argue endlessly and stir up controversies.
Venus Mars – in conjunction can be passionately enthusiastic and, in some, leads to a tendency to promiscuity. In square and opposition it leads to strong 'romantic' attractions but not always sensitivity to the other's needs.
Jupiter Mars – high vitality plus positive thinking = good luck. Helpful for starting new projects.
Saturn Mars – blocked assertion can have positive outcome in self-discipline and promoting a military turn of mind where suppressing personal needs and identity for a specific purpose is helpful. Can be destructive, violent, unfair, even cruel. Tends to be passive-aggressive. Simmers with resentment and then blows a fuse.
Uranus Mars – rebellious and freedom-loving plus fiery zeal can be an explosive and self-willed combination. Good for high-risk ventures, adventure and thrills. Bad for tolerating interference and compromise.
Neptune Mars – can attract publicity and glamour, common in showbusiness types. Has a hint of Mars in Pisces so not always good at full-frontal demands.
Pluto Mars –  a challenging combination stemming from a dominating, scary father who at times would feel life threatening.  Leaves behind an adult who is good in crisis situations and is do-or-die determined. Some turn ruthless since it was what they knew, others remain suppressed and attract difficulties because they are unsure how to live out the super-charged, heavyweight and can feel brutal energy.  
Discussing sex nowadays is a minefield. But I recollect years back reading a study by zoologist Konrad Lorenz about ducks and he found the ones lacking aggression/assertion didn't/couldn't mate. Aggression gave them propulsion but had to be diverted at the final moment to allow coupling to take place. Which suggests the Mars drive is essential for reproduction but has to be under control. Not that humans are like ducks or other animals – no rape in the animal kingdom. Female lions repel over arduous approaches with a snarl if they are not in the mood; and zebras with a well-aimed kick. The alpha males in rut have Mars in overdrive. But the ladies are in charge. Not sure where humans went wrong as they mutated away from chimps.