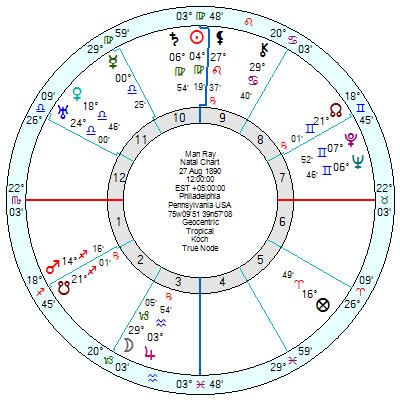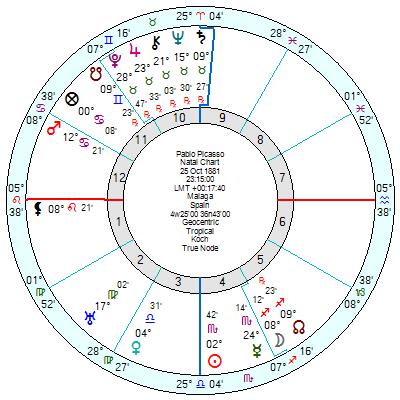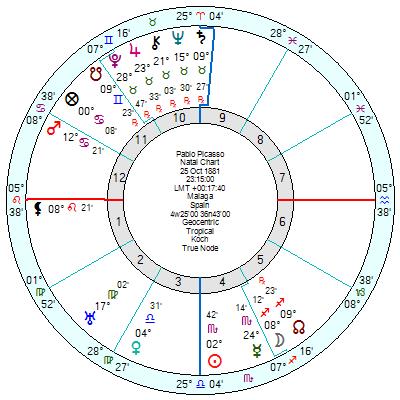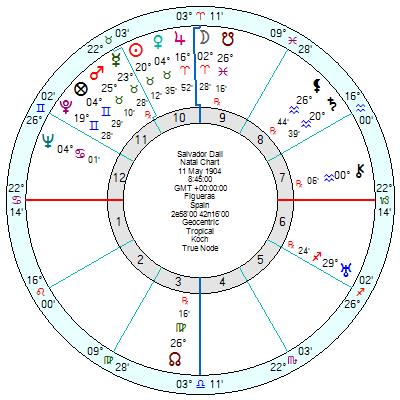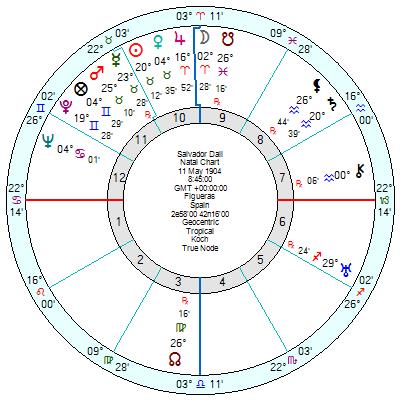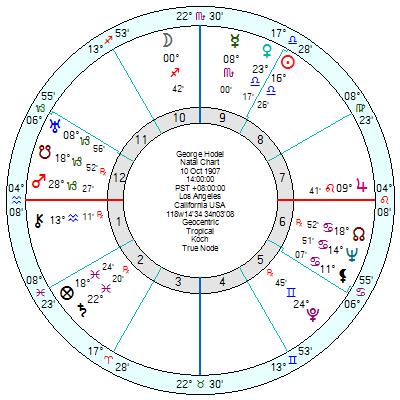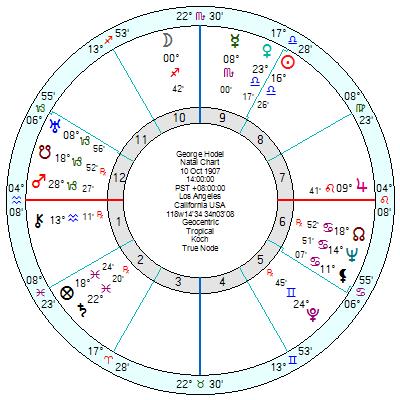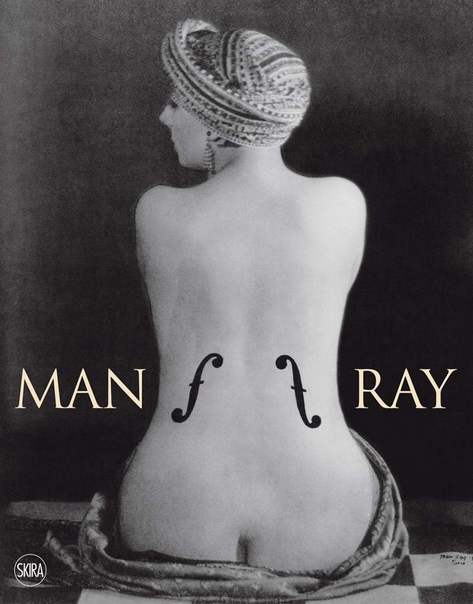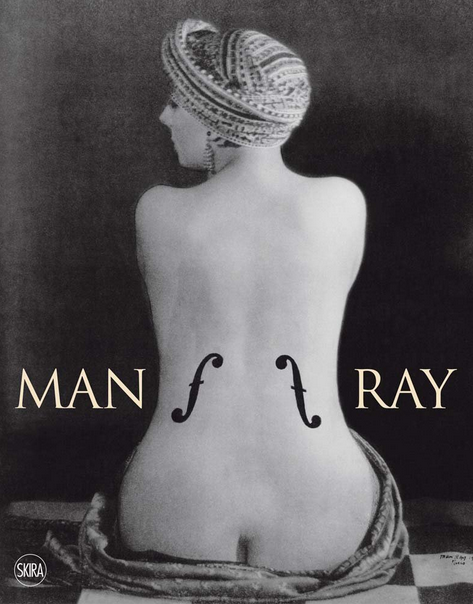 Lee Miller's damaging childhood propelled her into adult life with an inclination towards risky, unstable though talented men. Man Ray, the photographer, 27 August 1890, who taught her and tried to control her, had a hair-raisingly difficult chart with Neptune Pluto in Gemini opposition Mars square Sun Saturn in Virgo – hard, angry, ruthless, unbalanced.
Her Paris circle included Pablo Picasso, 25 October 1881 11.15 pm Malaga, Spain, who was a Scorpio Sun opposition Saturn with a pushily confident Jupiter Pluto and Neptune in Taurus opposition Mercury in Scorpio; with an insensitive Venus square Mars. A breaching whale of a personality.
Salvador Dali, 11 May 1904 8.45am Figueras, Spain, was another Taurus with his Sun conjunct Mercury, Mars and Algol all squaring Saturn – cruel, stubborn, angry. He also had a disruptive Pluto opposition Uranus.
In Los Angeles she also mixed with physician George Hodel, thought to have been the Black Dahlia serial killer, who socialised with Man Ray and John Huston, the film director.
Hodel, 10 October 1907 2pm Los Angeles, had an ego-centric Libra Sun on the focal point of a can-be-fanatical opposition of Uranus and Neptune. His Sun Venus were trine Pluto and his Venus was in an insensitive square to Mars in Capricorn; with his Pluto in a hard square to Saturn. Not an easy chart but less alarming than the three artists above.