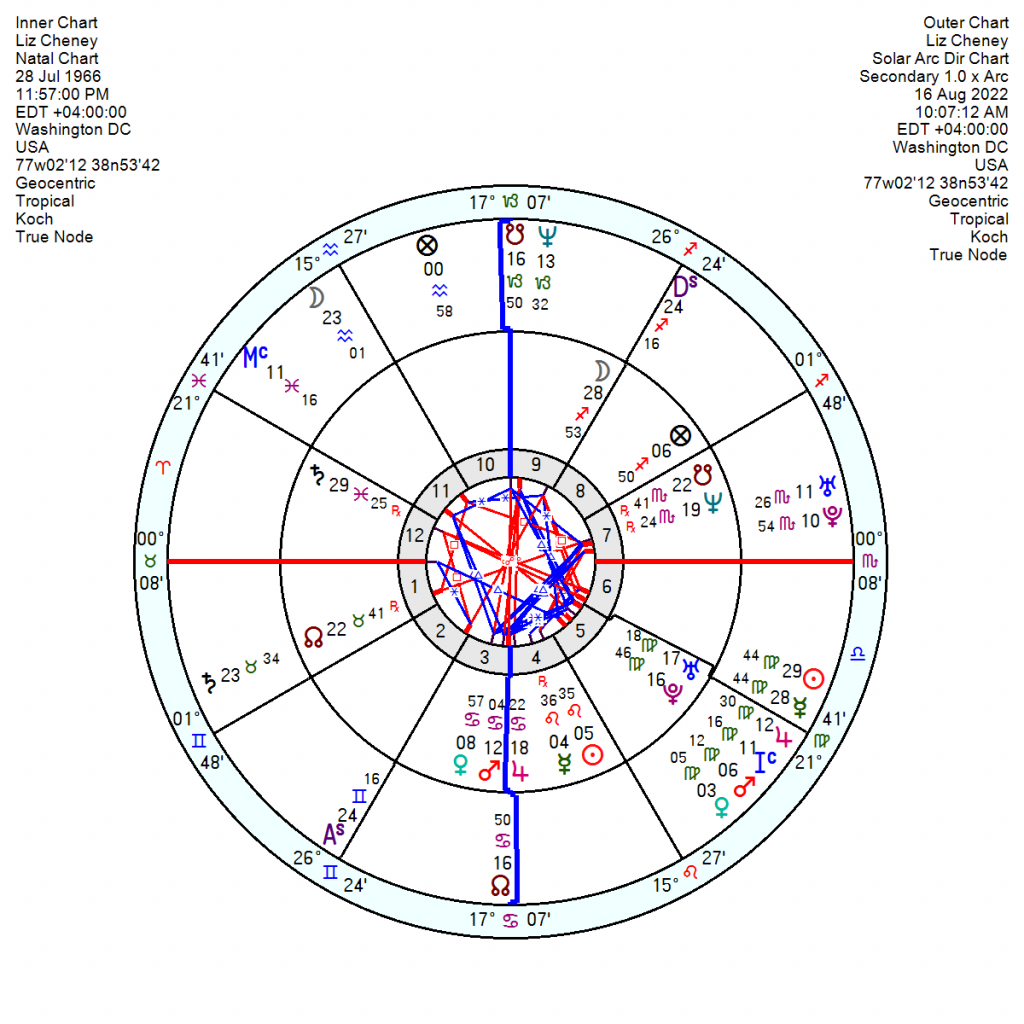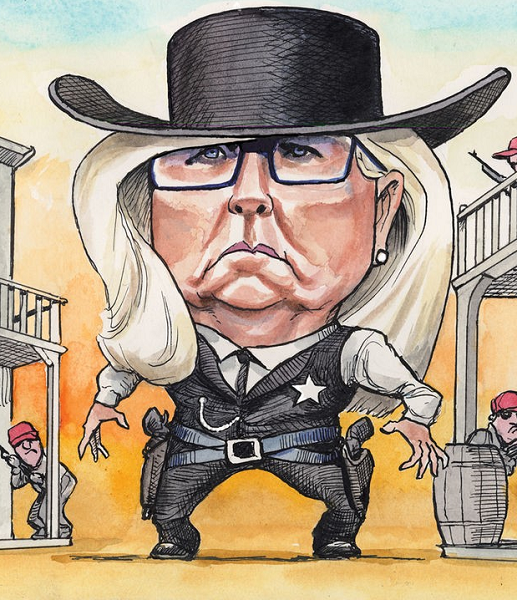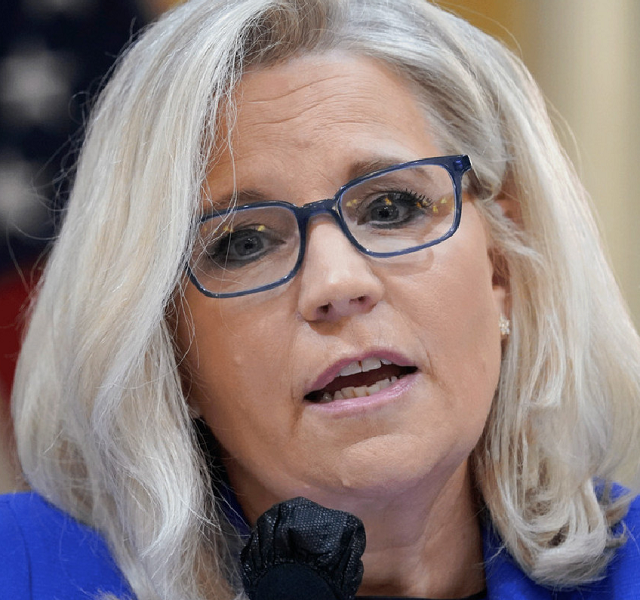 Liz Cheney, the surprising adversary-in-chief of Trump and demolisher of the stolen-election lie on the Jan 6 investigation, is about the pay the price for deserting the GOP's party line. She is facing defeat for her Republican seat as her Trump-backed rival now has a 29-point lead over her.
Cheney isn't unique in that most of the 10 Republicans who voted to impeach Trump have lost renomination or opted to leave.
What is so extraordinary is that she came from a family entrenched in Republican 'values', sniped at Obama when he was in residence, supported Trump when he was elected and during his term. It was only in the aftermath of the 2020 election that she flipped and has come to be seen by Democrats as a principled politician while her own party have stamped her as a "swamp rat".
There is some pressure on her to go for an anti-Trump run for the 2024 Presidential election. She is uncommitted as yet and it is reckoned such a run would be a kamikaze stunt, not successful individually, but perhaps an effective wrecker of DT's chances.
She was born 28 July 1966 11.57pm (birth certificate) Washington, DC and has an expansive Jupiter in Cancer on her IC and a flamboyant Sun Mercury in Leo also in her 4th – roots, family lineage all important to her; and has an enthusiastic Venus Mars in Cancer in her communicative 3rd house. She is married with five children which fits the Cancer emphasis.
The rebellious, mould-breaking Uranus Pluto conjunction of the mid 1960s is trine her Capricorn Midheaven so it may not be so odd that she stepped away from political obedience to speak her mind. Her Sagittarius Moon sits in her 9th house suggesting she will live abroad at some point so a future ambassadorship is not out of the question.
  Tr Uranus is now moving through her first house since 2018 till 2026 which will make her independent-minded and uncaring about others' reactions; and tr Saturn moving through her upper quadrant until April 2028 will see her at her peak, working hard and shouldering responsibility. Though it won't all be successful with a downbeat Solar Arc Sun and then Mercury opposition her 12th house Saturn this year and next. Tr Neptune conjunct her Saturn from 2024 to January 2026 will be uncertain and undermining; and her Progressed Mars square her Neptune exact over the 2024 election won't be encouraging.
 2026/2027 look more upbeat and successful with her Solar Arc Jupiter conjunct her Pluto and then Uranus. At that point she will be under exceptionally heavy pressure with tr Pluto opposition her Mercury and Sun. By 2028 Saturn is ready to dip below her Ascendant into a lower-profile few years – which doesn't mean she couldn't win. Macron won the last election on similar but it tends to bring a lacklustre career patch of a few years with sagging motivation and energy.
She's certainly not making headway in 2024.