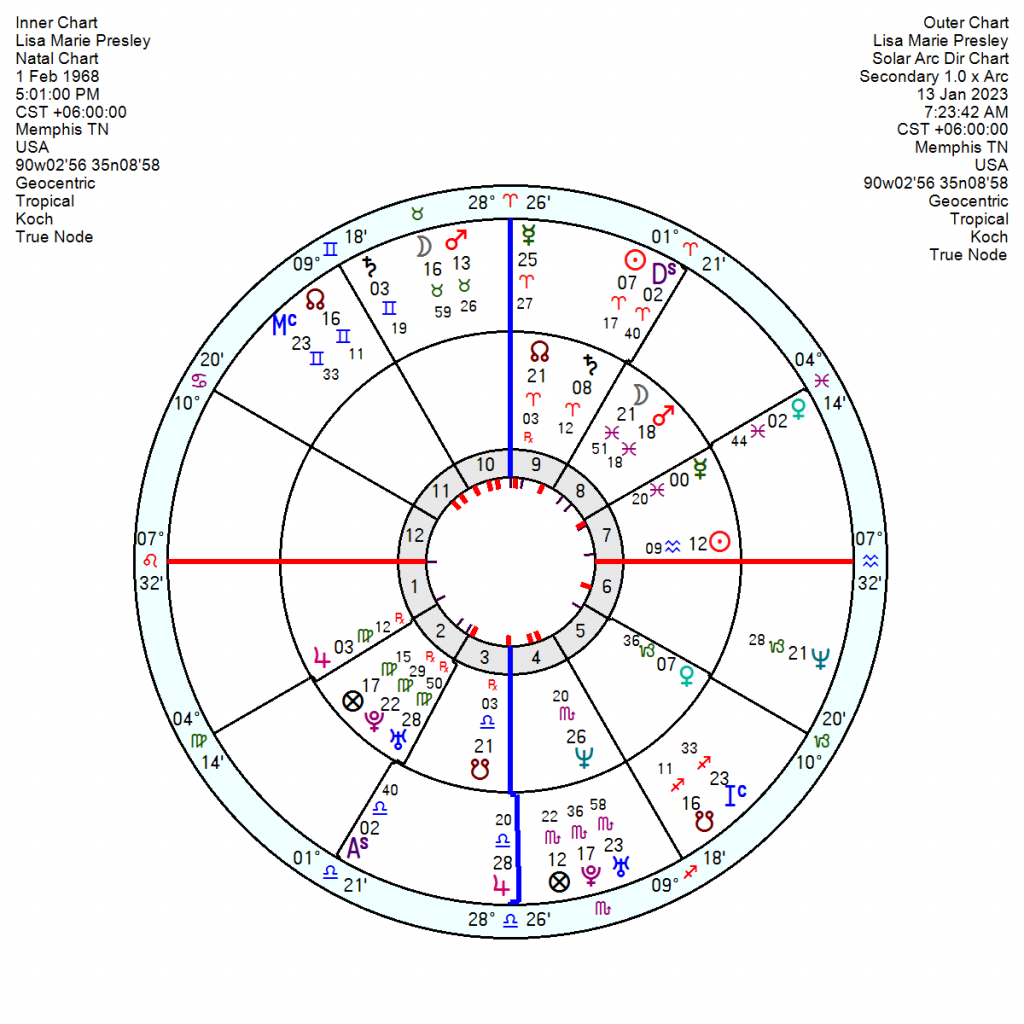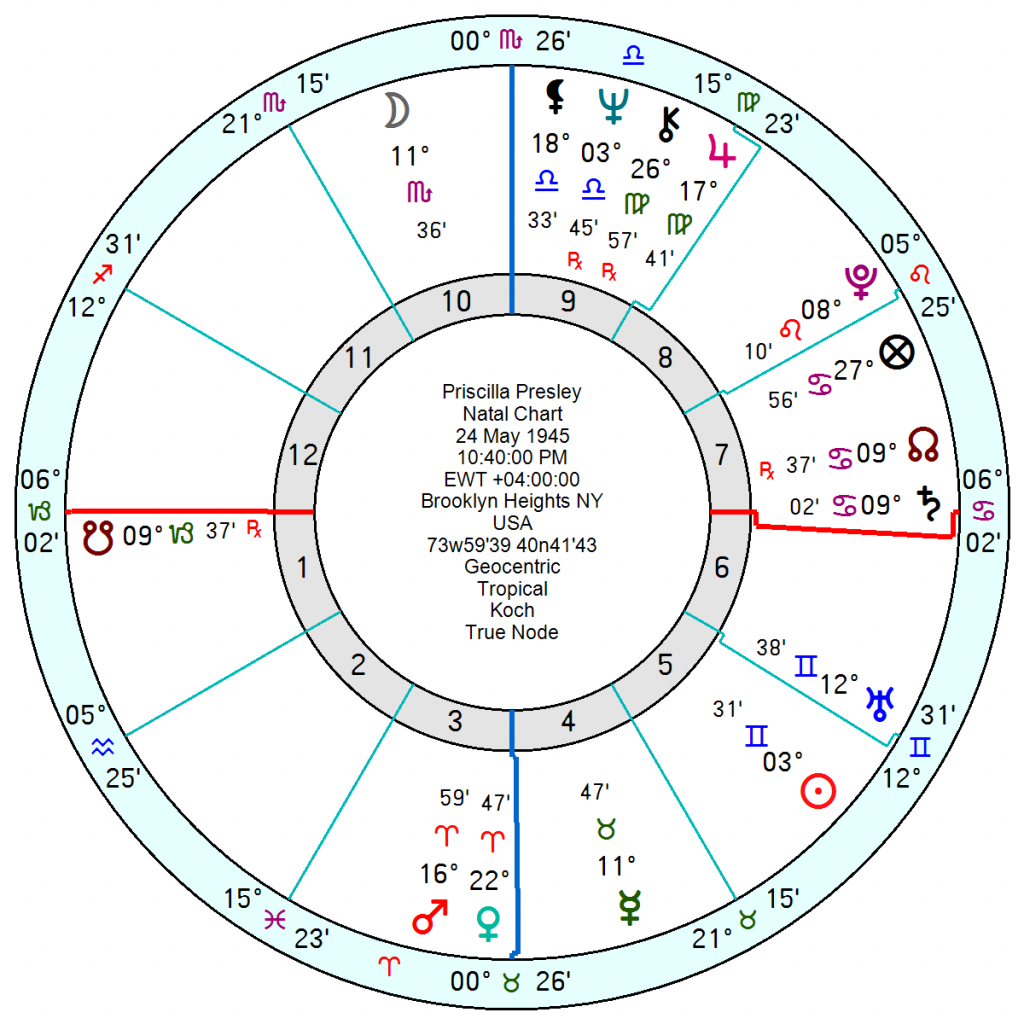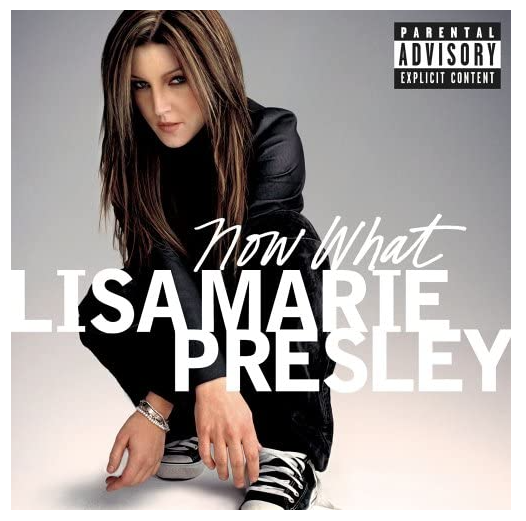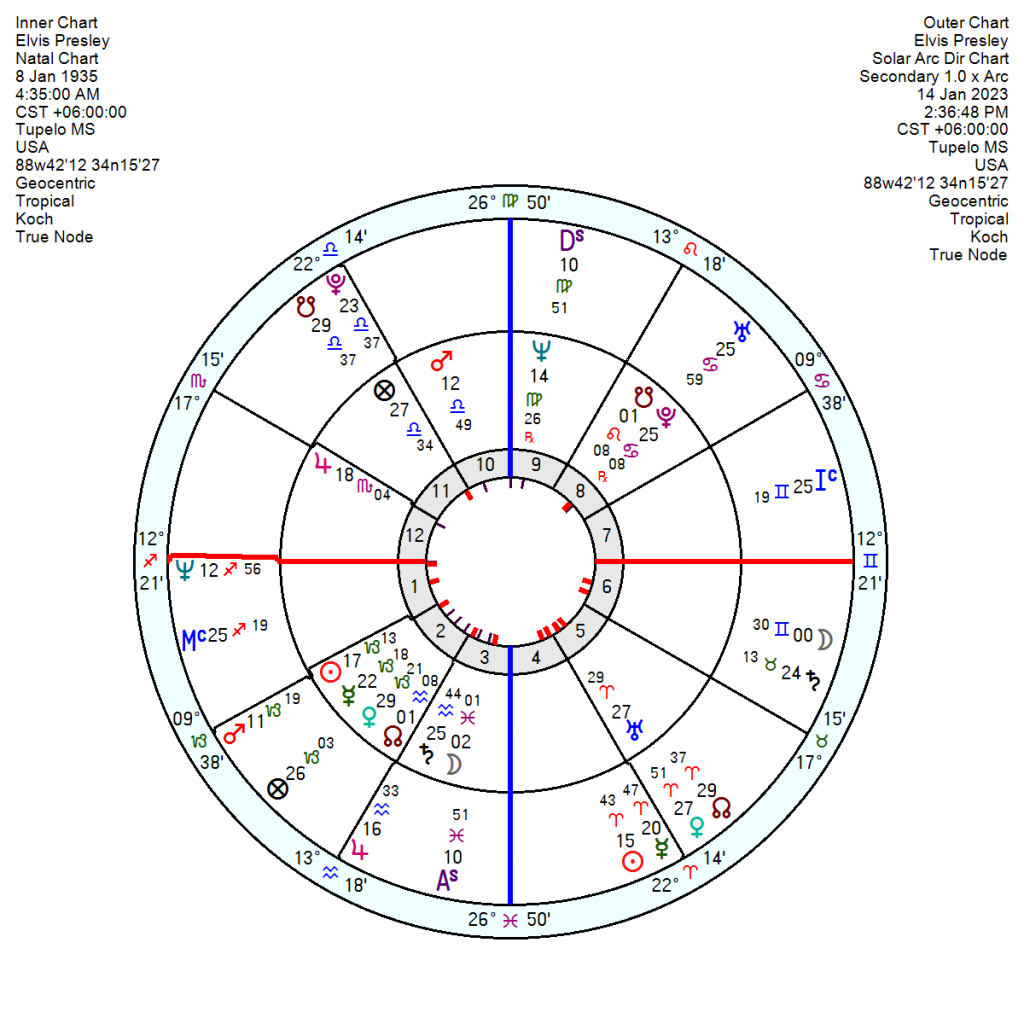 Lisa Marie Presley has died of a cardiac arrest aged 54, after a high-drama lifetime of revolving marriages and relationships, drug and latterly opioid abuse, and most recently the suicide of one of her sons in 2020.
She inherited Elvis's multi-millions as a child and lost most of it, married Michael Jackson and briefly Nicholas Cage, and was involved in the Church of Scientology through her mother Priscilla. She made a clean break from the church in 2014, though she had been distancing herself from the organization for years. "They were taking my soul, my money, my everything," she said of her eventual decision to leave.
She was born 1 February 1968 5.01pm Memphis, Tennessee and had a 7th house Aquarius Sun sextile a forced-to-be-self-reliant Saturn in Aries. But what dominated her chart was an 8th house Moon Mars in Pisces opposition Uranus Pluto in Virgo – driven by turbulent unconscious forces she didn't understand and couldn't control, messing up her financial judgement as well as her emotional life. That stormy opposition was trine/sextile Neptune in her 4th hinting at the sacrifices demanded by her family connections that she could never escape and never manage successfully.
Elvis – 8 January 1935 4.35 am Tupelo, MS, – had a powerful and influential chart, focused onto a rock n' roll, unconventional Uranus in his performing 5th. His Uranus was conjunct her Midheaven – so his talent and showbusiness image arguably skewed her direction in life though she did record various singles and one successful album.
Her relationship with her mother Priscilla was tense with Priscilla's 8th house Pluto opposition Lisa Marie's Sun. They had a complicated and competitive relationship chart.
On Lisa Marie's chart at the moment, tr Pluto was square her Midheaven and approaching the square to her Progressed Mars – which hinted at a massive change in her life.
Being the product of fame, gzillions and a dynasty isn't easy. 
ADD ON: Astrology Frank Clifford has pointed out on Facebook the extraordinary line up on Elvis's chart with his only child dying.  His Solar Arc Venus is exactly conjunct his Uranus in his 5th house of children; and his Solar Arc Uranus has moved to be exactly conjunct his Pluto  in his 8th house, which amongst other things rules death and rebirth. And his Solar Arc Neptune is conjunct his Ascendant also exactly. Posthumous influences are often spot on and raise the question of exactly what the birth chart reflect.