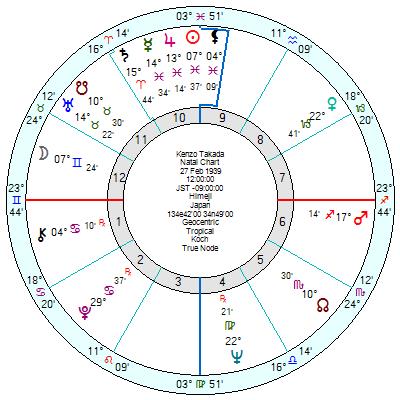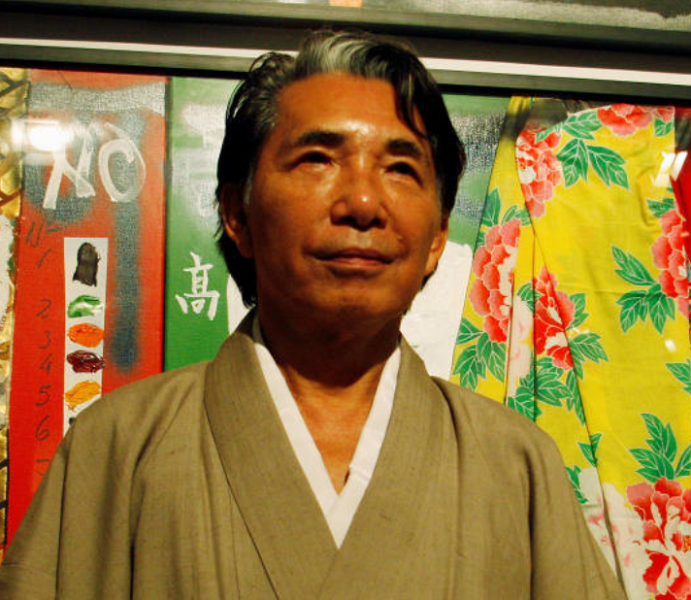 Kenzo Takada, the Japanese-French fashion designer who founded a global brand of perfumes, skincare products, and clothes, has died of a covid-related illness aged 81. His use of flamboyant, bright, often clashing colours and flower prints, were flaunted with theatrical delivery in his shows.
He was born 27 February 1939 in Japan but came to France in his twenties and remained there throughout his long and successful career.
He was a Sun, Jupiter, Mercury in creative Pisces with a Gemini Moon. His Mercury Jupiter were opposition Neptune square and adventurous Mars in Sagittarius – he was well-designed for a life of publicity and attention and not short of courage when it came to making his mark. He had an Earth Grand Trine which is good for business and connected him to the material, earthy real. "Nature is very important to me," he said. "Part of me is an ecologist." His creative Uranus in Taurus trine Neptune was also trine Venus in Capricorn with his Venus square Saturn which would add to his talent for design. His Venus was in an intense and passionate opposition to Pluto.
His creative, get-it-together 5th harmonic had a Half Grand Sextile so oozing with ability. His tinged-with-genius 13H was also well aspected; as was his global superstar 22H; and leaving-a-legacy-for-history 17H.