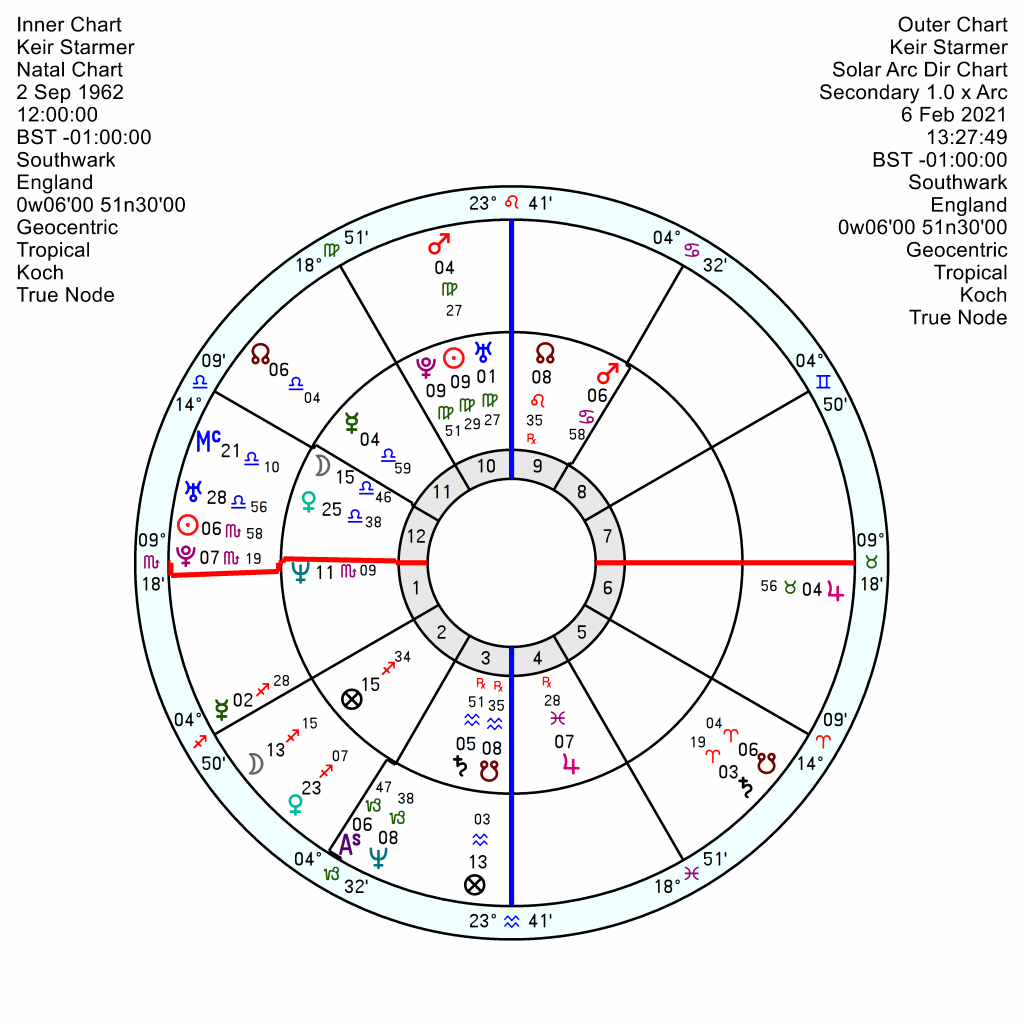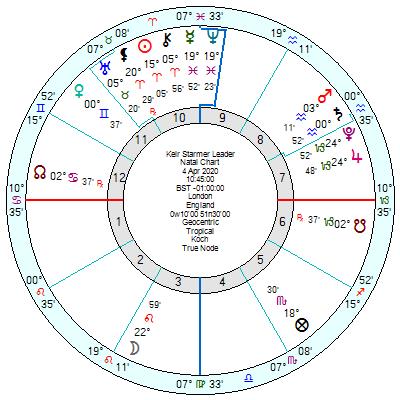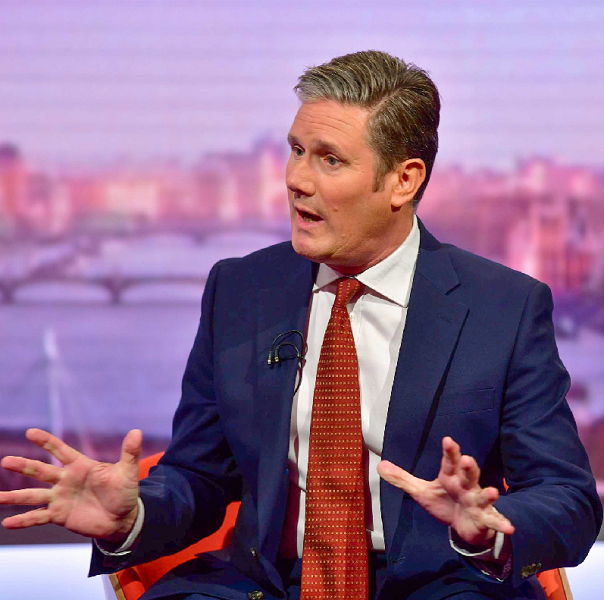 Keir Starmer, the UK Opposition Leader, isn't having a good week with murmurs surfacing that he is too cautious, a misheard accusation from Boris Johnson that he hotly denied and then had to retract; and leaks about making the Labour Party more Union-Jack friendly and patriotic. All this as the PM is revelling in unexpected popularity over the vaccine coup.
  Born 2 September 1962 (no birth time) Starmer has a talented and well-knit-together chart with a Water Grand Trine of Jupiter in Pisces trine Mars in Cancer trine Neptune, formed into a Kite by Jupiter opposition Sun Pluto in Virgo. He's not short of confidence or drive, though may be a touch overly controlled with such an emphasised Pluto on top of a Virgo Sun. He's also got a cool Saturn in Aquarius opposition a leadership North Node in Leo squaring onto Neptune – such a Neptune will make him elusive at times, hesitant to commit.
  Tr Saturn is square his Solar Arc Sun Pluto this month for a few setbacks; though tr Uranus is also sextile his Jupiter and conjunct his Mars/Jupiter for lucky breaks also this month. March looks crisis-ridden with a few disasters around. Late April and May will perhaps see a repeat of mis-speaks with a confused tr Neptune opposition his Mercury/Pluto and that repeats later in the year and into 2022. Not all plain sailing, but politics never is. He does have worrisome influences towards 2024/5 when the next election is due and before.
  His Leadership Term, 4 April 2020 10.45am has a directionless Neptune in the 10th, so won't always be great at setting out a route map. Though there's a confident and usually successful Jupiter Pluto in the 7th, indicating persuasive skills and selling an upbeat message.  What's isn't easy or helpful is a Mars Saturn conjunction in the 8th square Uranus –  which suggests setbacks, disruptions and unexpected distractions or predicaments, which will come to a head and cause major aggravations in two years' time when aspects close to exact.