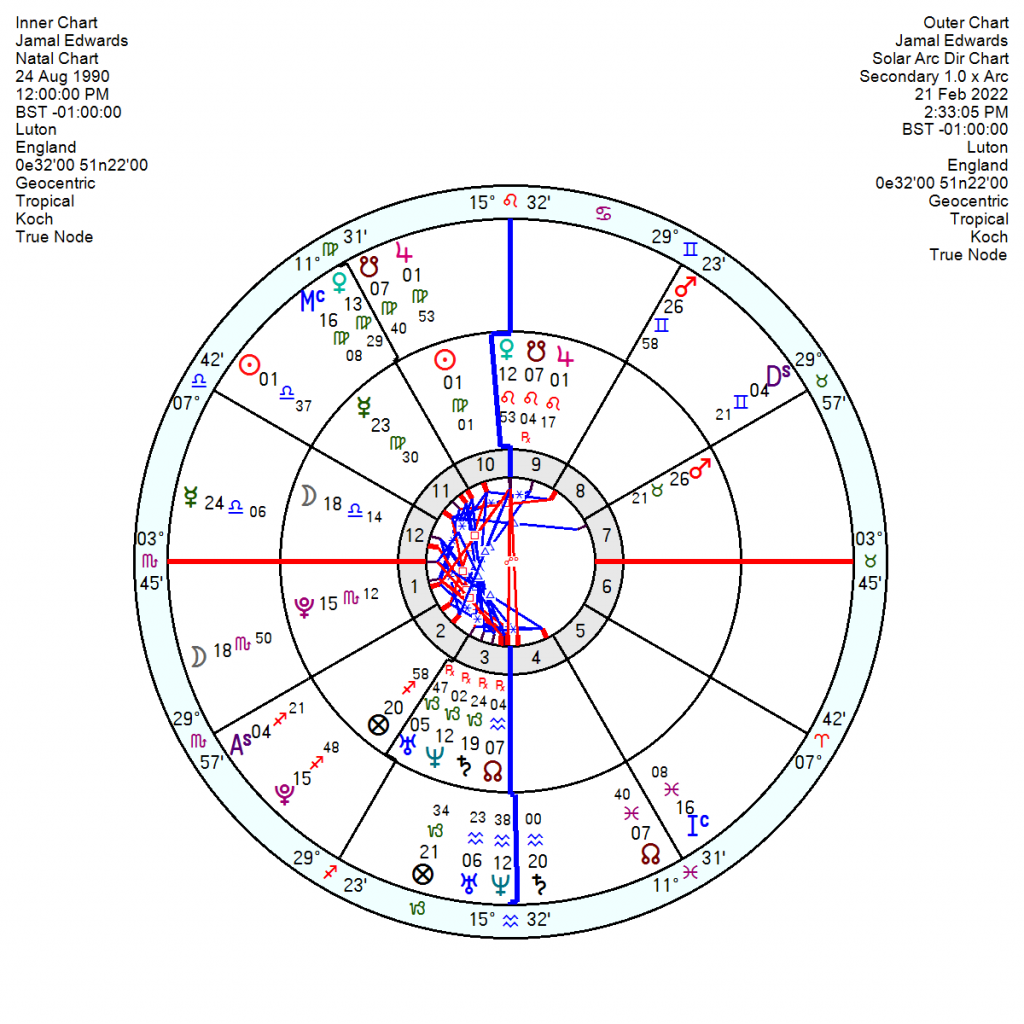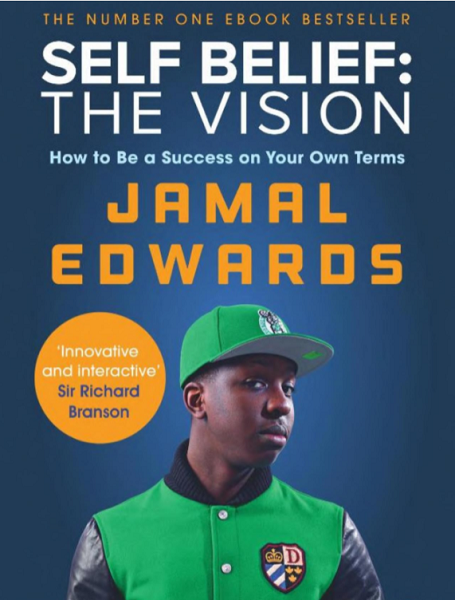 The shock death of young music entrepreneur Jamal Edwards at 31 has brought a flood of tributes. He was still a teenager when he launched the youth broadcasting and production film channel SBTV to upload clips he had recorded of his friends performing on the estate where he lived in Acton, west London, which later helped launch the careers of Ed Sheeran, Jessie J and Stormzy. He was an ambassador for the Prince's Trust, a charity headed by the Prince of Wales, and in 2014 he was awarded an MBE for his services to music. He was also a director, author, DJ and designer, and undertook extensive philanthropic work, including in mental health and the funding of youth centres when he became a success.
  He was born 24 August 1990 in Luton, England, no time sadly, and had a Virgo Sun conjunct Regulus and the highly-strung and talented triple stellium in Capricorn of Saturn, Neptune and Uranus. He also had Mars conjunct Algol in Taurus which has just been labouring under the tr Pluto trine; and a Fixed T Square of Venus in Leo opposition North Node in Aquarius square Pluto. Pluto brings influence, can be ahead of its time in a T square, piles on the charm in aspect to Venus and the North Node gave him a mission in life. His Earth Grand Trine of Mercury trine Mars trine Saturn gave him practical and business skills and discipline.
The only cause of death was a 'sudden illness' and the day before he was DJ-ing.