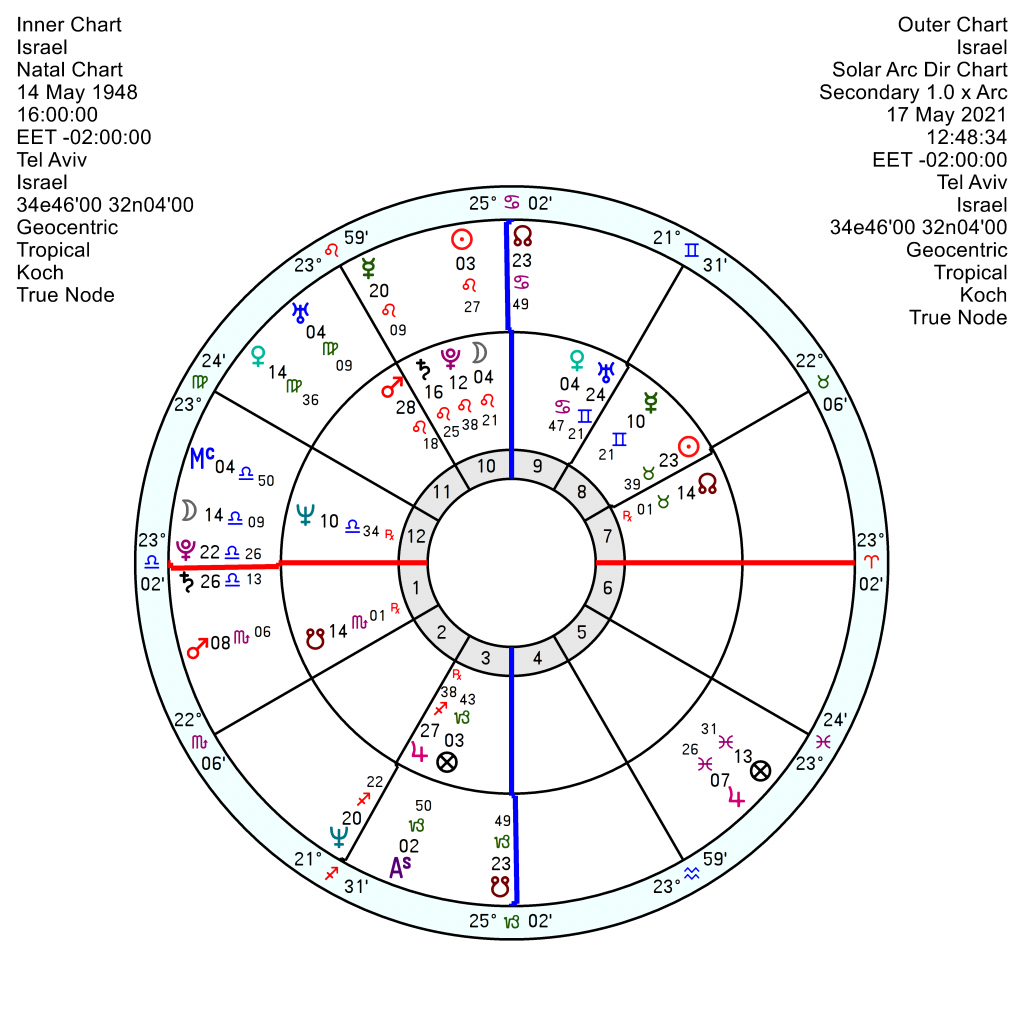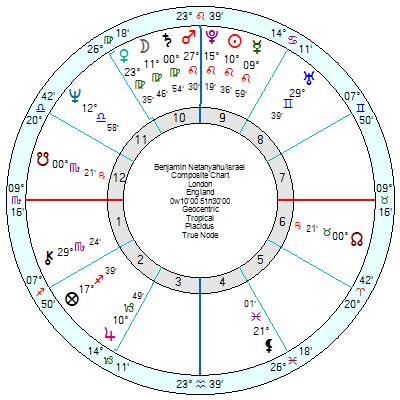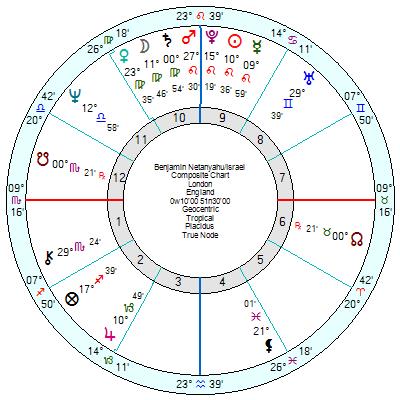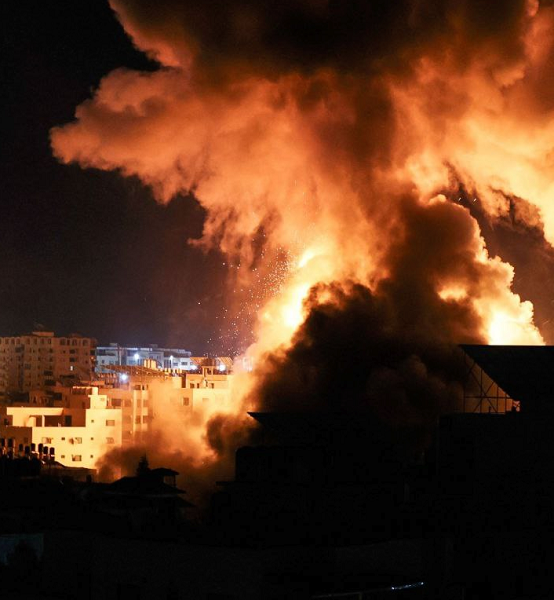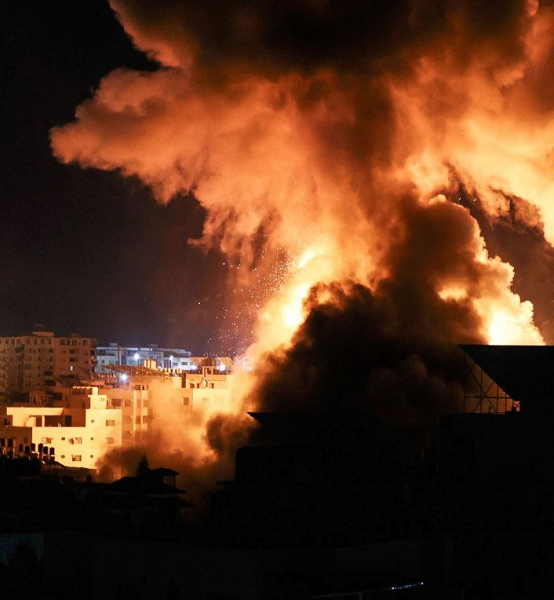 Savage ironies are writ large in the intractable, never-ending Dante's Inferno of the Israel/Palestine saga. The Jewish people never forgot the homeland they had been ejected from two millenia ago and yet the Israelis set their faces obdurately against any suggestion that the 700,000 indigenous Palestinians who were forcibly severed from their homes after the creation of Israel should be allowed to return. The 1948 order to expel an entire population "without attention to age" was signed by Yitzhak Rabin, a future prime minister. The lone voice of an opposition politician Meir Ya'ari spoke out against it. He noted "how easily" Israel's leaders spoke of how it was "possible and permissible to take women, children and old men and to fill the road with them because such is the imperative of strategy. And this we say . . . who remember who used this means against our people during the [Second World] War . . . I am appalled."
The other mystery is how a people traumatised and brutalised by the Holocaust can justify acting in such a callous way towards victimised Palestinians. Well it's not exactly mystifying – bad experiences do not necessarily make good people – but the hypocrisy rankles.
   Netanyahu, Israel's longest serving Prime Minister, recently boosted by Trump's support, is getting the blame for leading the country towards this latest bloody impasse. He has been courting the far-right and stoking up settlers in his efforts to stay in power and signing treaties with other Middle Eastern countries with the hope that the Palestinians would lose the will to resist. He has been proved spectacularly wrong as this clash has brought the conflict inside the borders of Israel itself. It involves not only Hamas in Gaza but also Israeli-Arabs, who make up 20 per cent of the population, who have been clashing with Jewish demonstrators, with talks of an impending civil war.
  Looking at the Israel chart, it's difficult to see how it will ever shift. An 8th house Taurus Sun conjunct Algol is square not only the unyielding Saturn Pluto in Leo but also Mars in Leo – it is stubborn to the nth degree. Endurance up to a point can be an advantage but there are times when flexibility is called for and an ability to change with the times, which Israel lacks.  There's also a Yod of Uranus sextile Mars inconjunct Jupiter, which can be influential but does require tolerance to work well. Arrogance and grandiosity can bring about a downfall.
  At the moment the Solar Arc Saturn Pluto is moving across the Ascendant – which brings tough conditions, deprivation and has associations with war. The tr Uranus square tr Saturn is colliding with the 10th house Israel Pluto shifting the balance of power in the country and threatening to unleash turmoil. That runs into early 2022 when tr Saturn in Aquarius is in downbeat hard aspects to all the Fixed Israel planets including the Sun throughout the year and tr Uranus increases tension in square to the Saturn, before moving on in 2023 to conjunct the Sun until early 2025 and thence on to an explosive, insecure square to the Israel Mars in 2025/26.
  As if that wasn't enough battering there will be further disappointments in 2022/23/24 as tr Neptune moves to square the Yod apex Jupiter and its super-sensitive opposition Uranus, which will bring into question Israel's pretensions to superiority.  Plus the Eclipses are shifting from this late November's Lunar Eclipse to an emphasis on Taurus/Scorpio which will bring rolling crises into 2023 and a good deal of soul searching.
   Almost all of the charts of those involved are incredibly Fixed. Theodor Herzl, the initial proponent of a homeland for a persecuted Jewish people, was a Sun Pluto in Taurus square Saturn in Leo. The British mandate of Palestine in 1920 is a Sun Taurus square Jupiter Neptune in Leo. Gaza 9 November 1917 is a Sun Mercury in Scorpio square Uranus in Aquarius and square Saturn Neptune in Leo. The Palestine Declaration of Independence 1988 is a Sun Mercury Pluto in Scorpio. Hamas has Mars Pluto in Scorpio. Netanyahu has Mars Pluto in Leo. Not much give anywhere. Oddly enough the start of the Jewish-Roman wars in 66 CE which led to the initial expulsion started with Pluto in early Aquarius. The Arab Revolt of 1936 which led to the three years war of Palestinian Arabs against the British authorities for allowing open-ended Jewish immigration in preparation for a Jewish national home started with Uranus in early Taurus.
  Netanyahu's relationship chart with Israel is under serious stress from now on, despite this conflict having saved him from an ignominious departure to face corruption charges, at least initially. The composite Sun Mercury are being battered this year by tr Uranus square tr Saturn; and more so the composite Pluto in 2022, which should loosen the ties that bind.
Joe Biden having just signed an arms deal with Israel is under increasing pressure from within the Democratic Party to be more pro-active in his condemnations of the violence but is clearly reluctant to be dragged in. He won't avoid it from next week with tr Uranus turning the Biden/Netanyahu composite Sun square Pluto on its head.
See previous post: 11 May 2021.