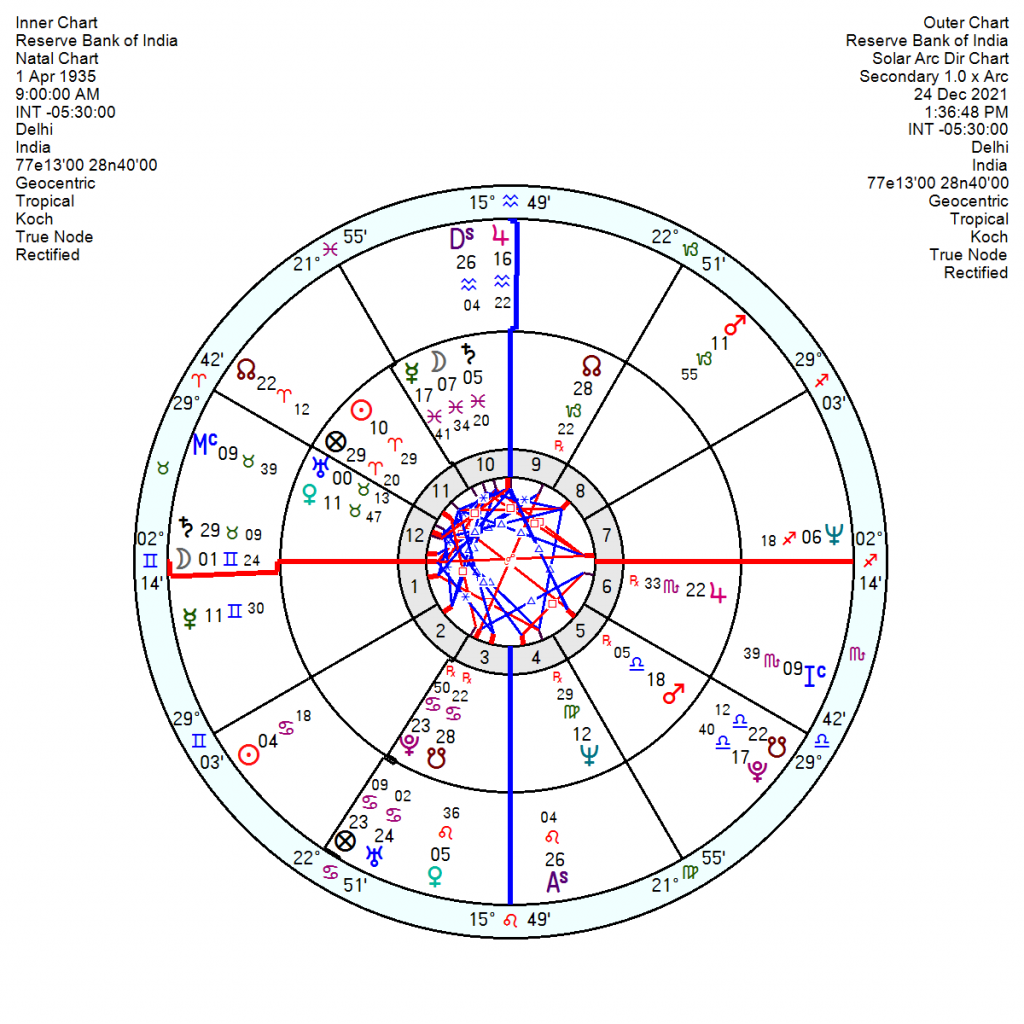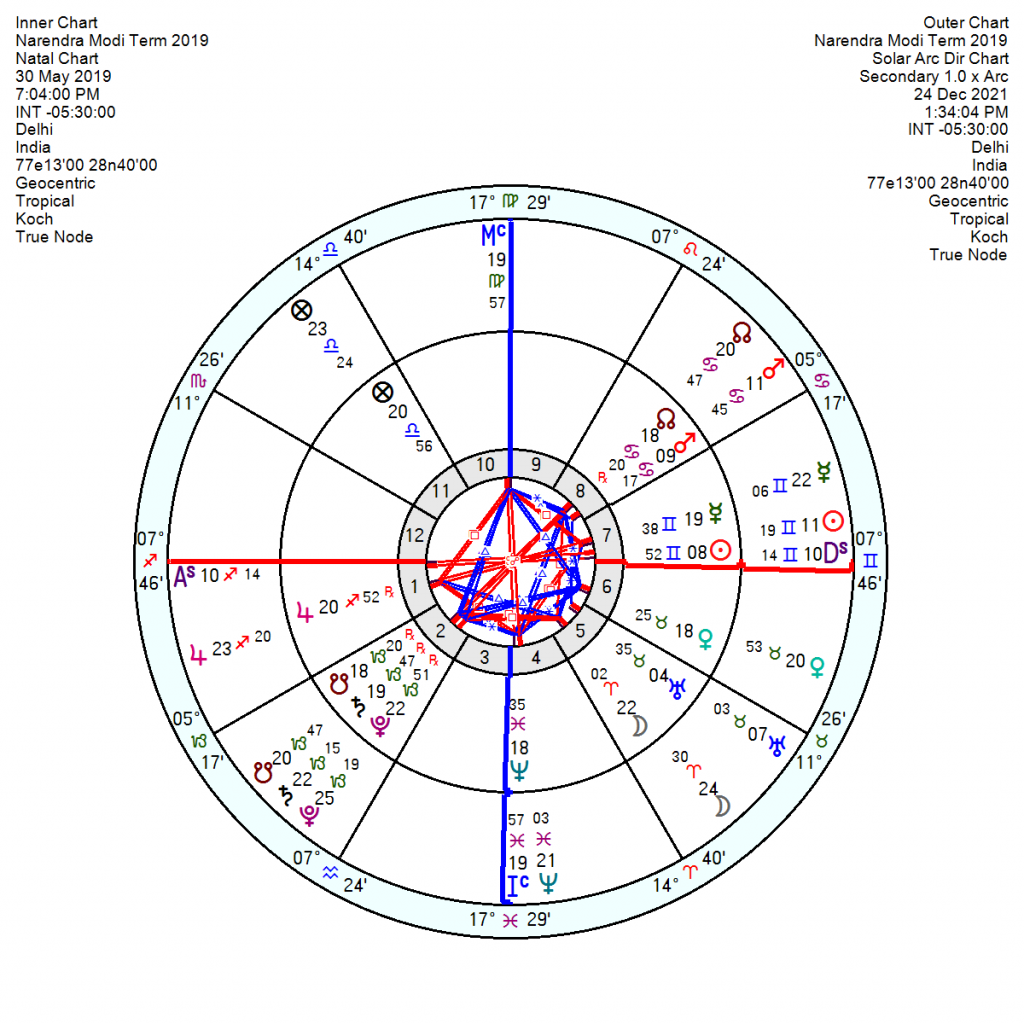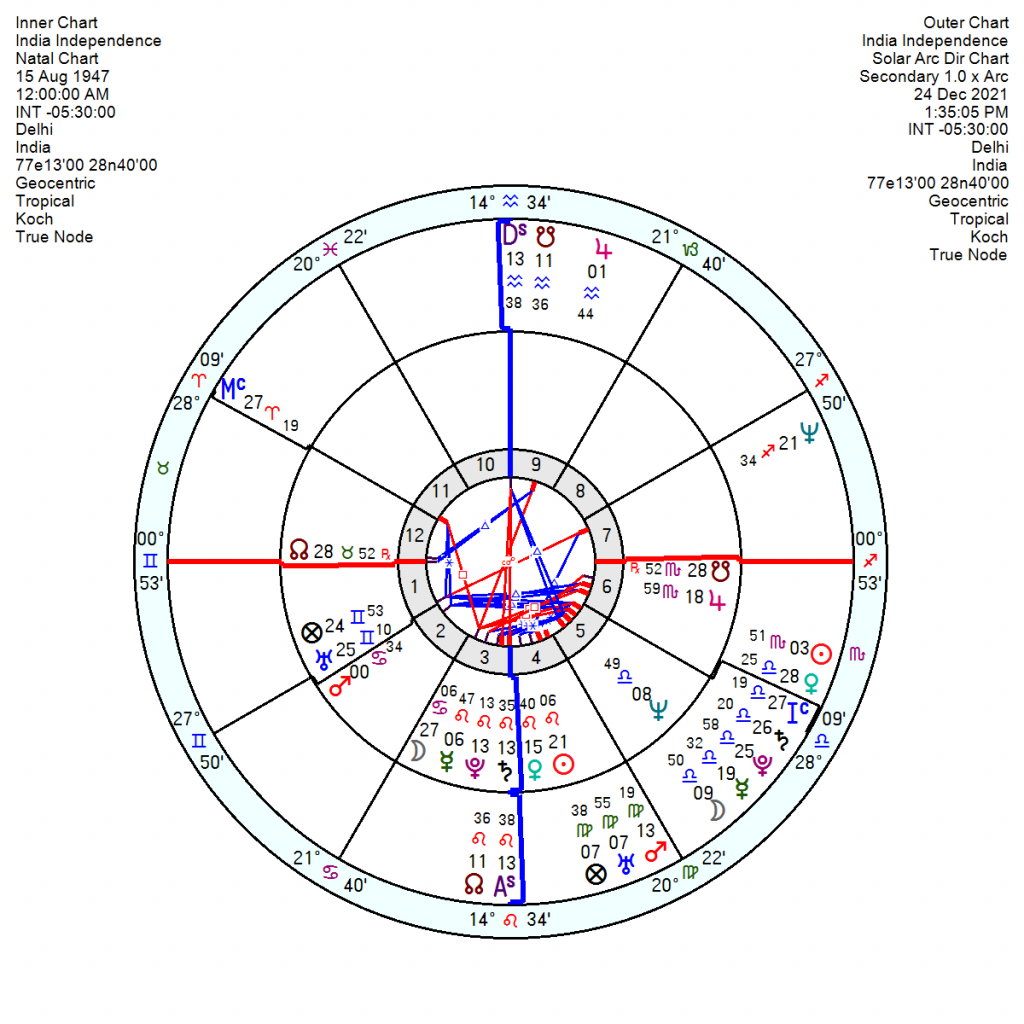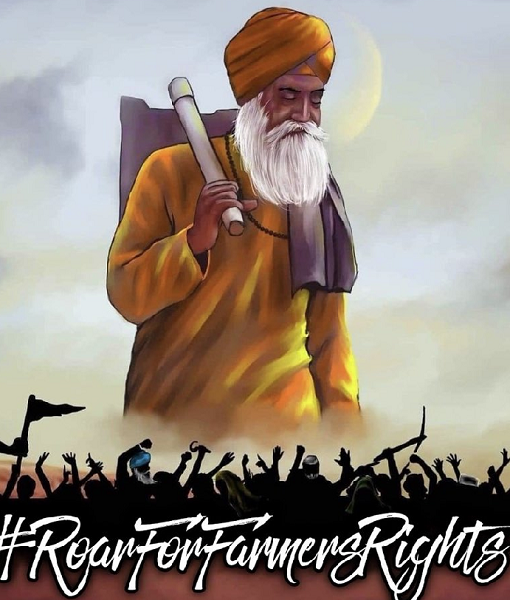 India is forecast to become sixth largest global economy leaving France and the UK behind, with GDP expected to grow by 9.5 per cent, more than any other large economy.
What is marginally odd astrologically-speaking is that the Reserve Bank of India chart, 1 April 1935, indicates a fairly calamitous series of events coming up within six months as the Solar Arc Pluto is conjunct the Mars. While all influences can have a positive as well as a negative side, that one isn't normally good news – trapped, scary, a dead-halt.
Nor is PM Narendra Modi's Term chart, 30 May 2019 7.04pm Delhi, looking too upbeat. The tough-minded and discouraging Saturn Pluto conjunction is moving by Solar Arc to close to exact within six months (like Boris Johnson's) and tr Neptune is in a dented-hopes square to the Jupiter and Solar Arc Jupiter all through 2022.
Modi has already lost his unyielding, strongman image, having had to repeal his controversial farm laws in the face of mass protests and unrest. Analysts say the climbdown reflected anxiety about upcoming state elections which will be seen a midterm referendum on his government that will set the tone for 2024 general election.
His previous draconian approach to dissent whether over the catastrophic 2016 demonetisation policy, the crackdown in Kashmir, the anti-Muslim citizenship law or missteps during the devastating April second wave of Covid, elicited no apologies. Activists and critics are regularly jailed under terrorism laws, civil society groups have been hounded and shut down and protests are repeatedly met with force. So this reversal and public contrition is seen as a victory for democracy.
The India chart, 15 August 1947 12 am Delhi, will have a shaky start to 2022 with tr Saturn square the India Saturn Pluto and India Midheaven through January which will be downbeat; and tr Saturn moves on to square the financial Venus into February and after that squares the Sun on and off till December which will be sobering and a reality check.
That is followed by tr Pluto square the Solar Arc Midheaven from February, on and off till late 2023 Uranus, which will create substantial challenges and major questions about future direction. Tr Uranus square the Pluto Saturn will bring unrest and disruptions in April and then brings financial upsets as it squares the India Venus in May, moving on to square the Sun in 2023/24. None of which suggests seamless progress along the same track. Although the India Jupiter may prove a saving grace or at least a buffer against some of the above, bringing lucky breaks and expansion in 2023. Tr Uranus will be square the India Sun in 2023 up to April 2024 which suggests the next election will spring a few surprises.
 Narendra Modi's personal chart, 17 September 1950, has a serious and determined Sun, Saturn Mercury in Virgo being undermined by tr Neptune in opposition throughout 2022 so it won't be his favourite year.  Tr Uranus will hard aspect his ruthless Pluto in Leo square Mars in Scorpio from July 2022 right through the next election, so he may react badly to external pressures. And ditto this year with tr Saturn square his Pluto and opposition his Mars from March onwards all year which will hem in his more dictatorial impulses.