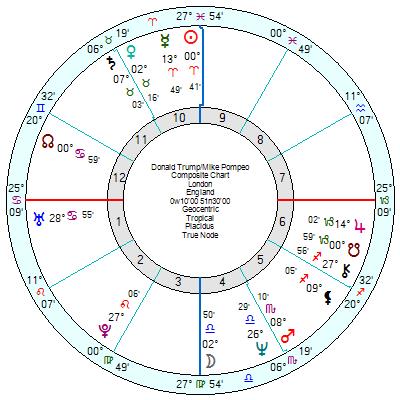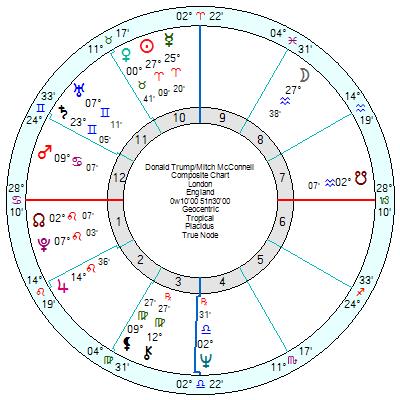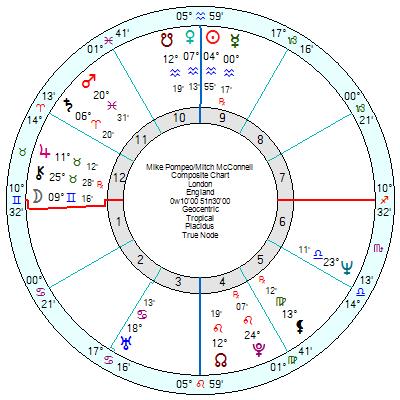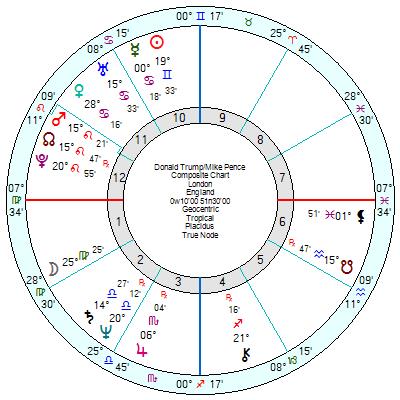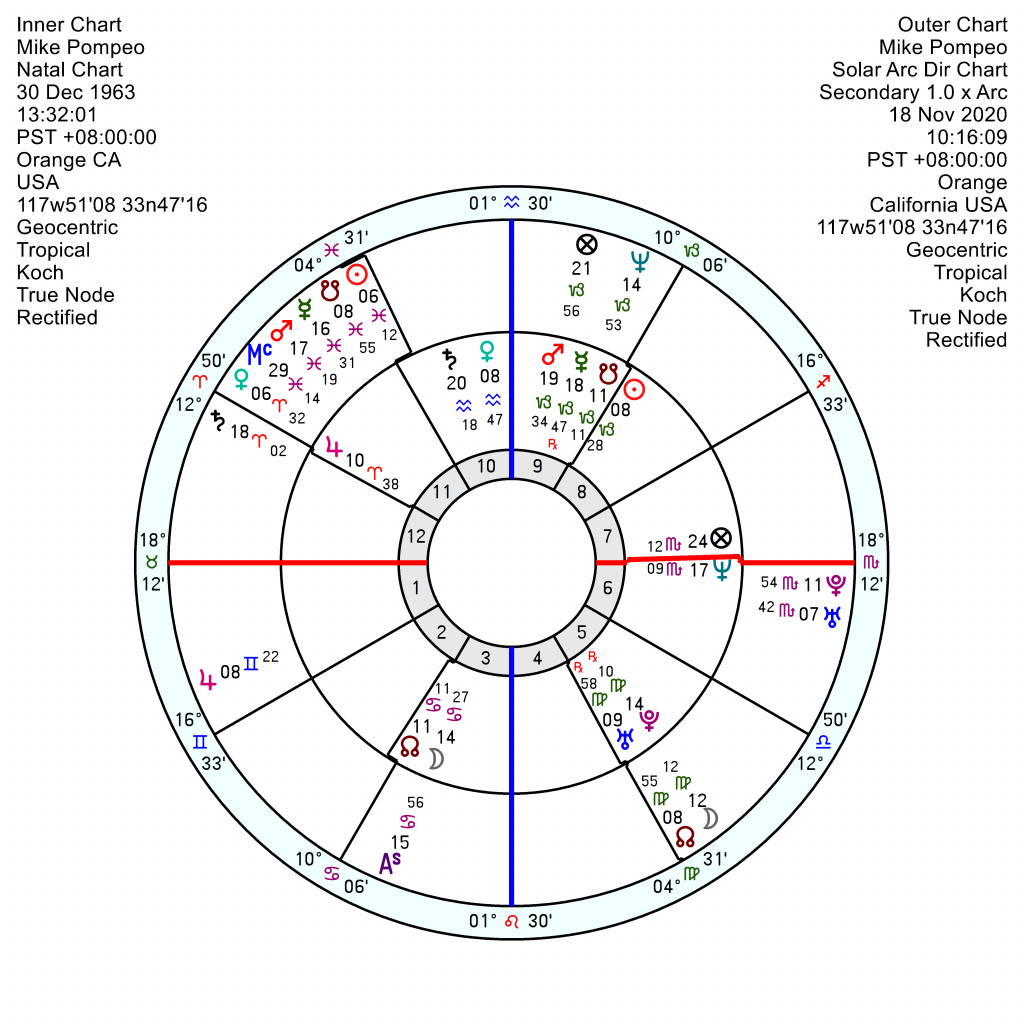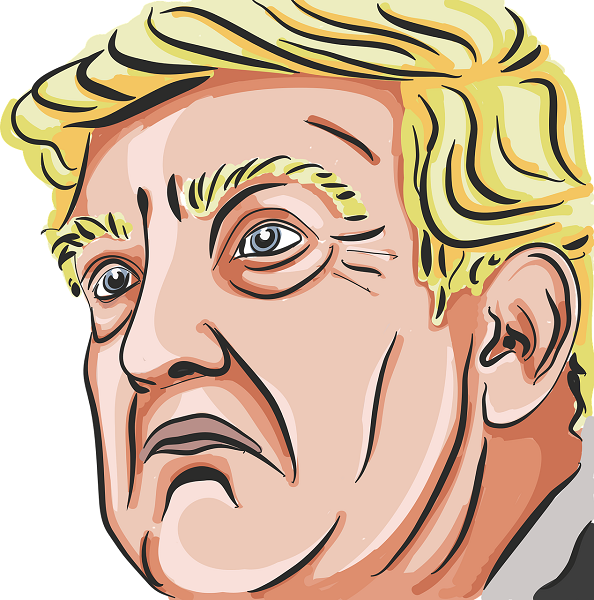 Trump's tantrums on losing have sent him flailing around to express his frustrated outrage in ways that alarm even his stalwart enablers. Having been dissuaded from bombing Iran (to date) he then decided to summarily withdraw large numbers of American troops from Afghanistan and Iraq. Mitch McConnell called the plan "a mistake" and warned the president against making "any earth-shaking changes in regards to defence and foreign policy" before leaving the White House. Fast reduction of troops will almost certainly weaken the Afghan government's ability to deal with a resurgent Taliban and bring to a head tensions between the Pentagon and White House.
Trump's relations with Secretary of State Pompeo were always a good deal less amiable than the PR suggested, despite Pompeo being a trenchant right-winger. The composite hard-edged Saturn opposition Mars in their relationship chart has been upended over the election and will move into an even more volatile few weeks from today until December 20th with tr Uranus lighting a fuse under simmering resentment.
Similarly Trump's interface with McConnell is under a separating chill with tr Saturn square the composite Sun now; and in turmoil with tr Uranus square the Pluto from today till after mid December.
Pompeo and McConnell as a twosome are moving through a confused and agitated few weeks till late this year; and will not be winning much together through 2021 with tr Neptune conjunct their composite Mars.
   Pence, as Head of the WH coronavirus task force, is facing even more of a test of loyalty than usual as Trump downplays the crisis in the face of soaring figures. There'll be a wet blanket on their connection in early December and relief late December to early February 2021 perhaps as they unlatch; with losses and disappointment thereafter.
  Pompeo, it is thought, has his eyes on 2024 though that could cause problems in the unlikely event of Trump surviving long enough (politically or otherwise) to throw his hat into the ring as well. Pompeo's personal chart shows discouragement by mid 2021 with a Solar Arc Saturn square his Mercury; a car-crash setback in mid 2022 from Solar Arc Saturn square his Mars; confusion and upsets by 2024 including tr Pluto starting to move across his Midheaven – this last can bring disgrace and reputation crashing down or a ruthless push for advancement. Given the state of his Solar Arcs it'll be questionable whether his time for glory has arrived.