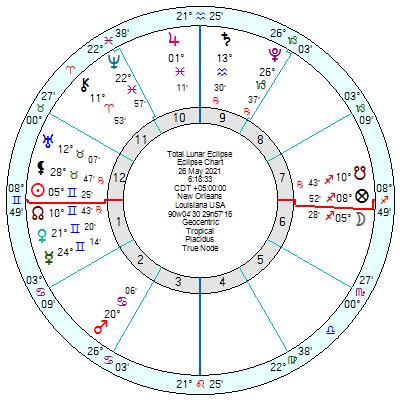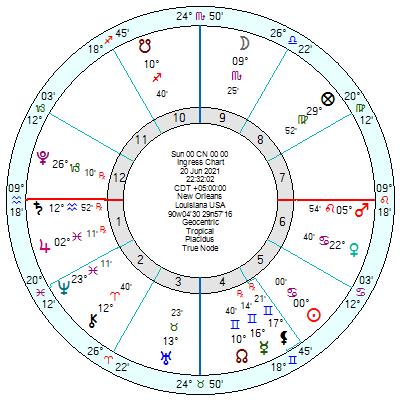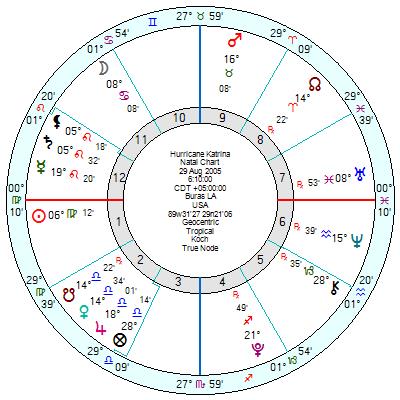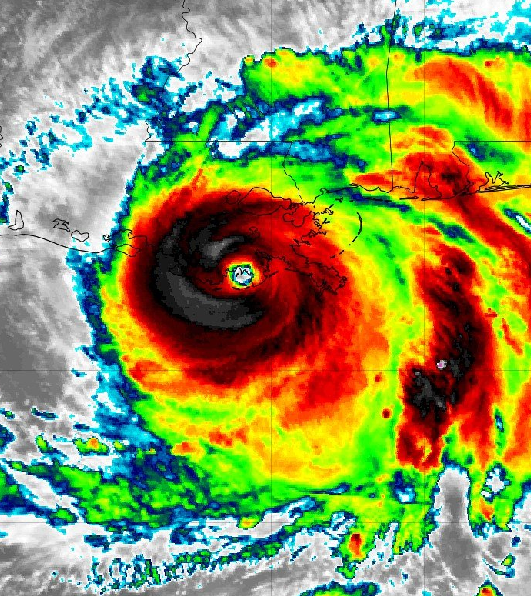 Hurricane Ida marked the 20th anniversary of Hurricane Katrina by coming ashore on Sunday as a category 3 or 4 and moving inland it has been downgraded to a category one storm. It is described as the worst storm behind Katrina's category 5 which killed 1800 and caused $125 billion worth of damage in 2005.
Katrina was always an astrological mystery since it did not show up on the eclipse angles at the time. This time round the previous Lunar Eclipse of 26 May 2021 had the Gemini Sun opposition Moon sitting close to the Ascendant/Descendant axis with the brutal and destructive Mas opposition Pluto in place. There's nothing much triggering this eclipse chart though the Moon is in early Gemini, but that's minor enough.
Similarities with Katrina are also minor – in 2005 Mars in mid Taurus was conjunct the New Orleans Sun Neptune in Taurus, whereas at the moment tr Uranus is one degree away from that conjunction. Tr Saturn is opposition its Katrina placing – and tr Pluto and tr Neptune are sitting at 21/22 Mutable signs.
  The only chart which flags up much for the location for this event is the rece4ntCancer Ingress which puts Saturn on the Ascendant opposition Mars and square Uranus which looks disruptive and damaging.
So not much of astro-note.