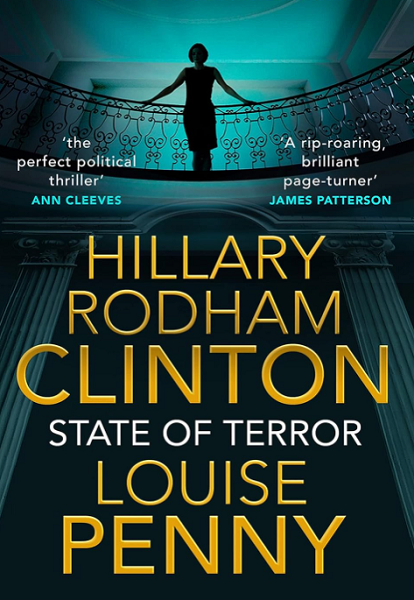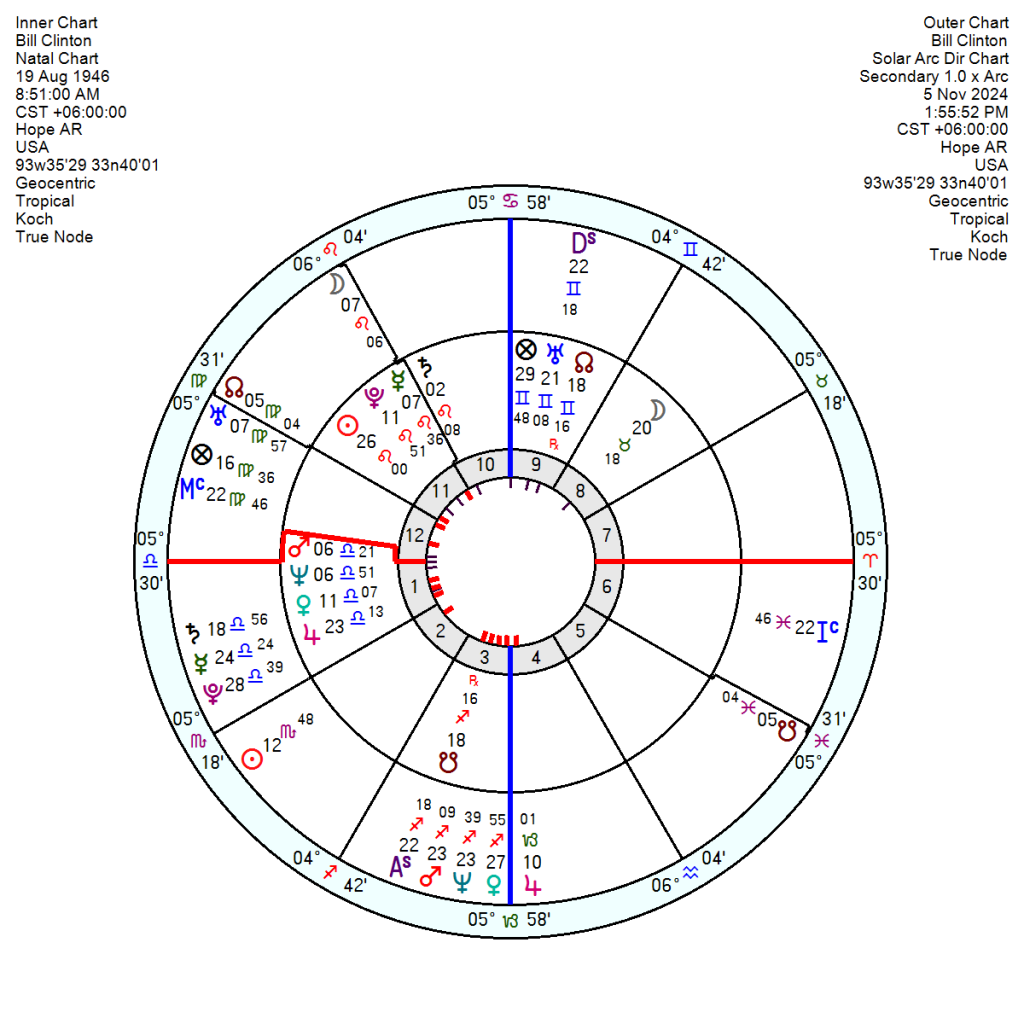 Hillary Clinton dropped into Swansea University in Wales along with husband Bill en route to Iceland to promote her co-written novel State of Terror. Bill talks of heartbreak over Israel-Palestine given his years of trying to broker a peace. Hillary has been warning of Trumps's Hitlerian tendencies and pointing out that Hitler was first elected before he went on his authoritarian spree. She says she genuinely fears for her country.
  What is marginally worrisome is that her Mars Pluto conjunction will have moved by Solar Arc to exactly conjunct her Sun come the election in late 2024 and just beyond. That is acutely frustrating, scary and blocked. She will not be a happy lady. It may not be a political disaster she is angsting about – there could be other reasons. Her Solar Return from October 2024 has Mars in the 8th opposition Pluto which could be financial or even health related for someone close to her. She also has tr Neptune conjunct her Pisces Moon in the weeks running into the election and in February 2025 which will be debilitating.
Early in 2024 tr Pluto will square her Sun and oppose her Neptune/North Node midpoint both of which will be acutely pressured and will return in early 2025.
Bill Clinton is being tossed hither and thither at the moment with tr Uranus conjunct his 8th house Taurus Moon exactly now to mid December and again in April 2024. Plus a stuck Solar Arc Sun square his Pluto as he laments the Israel deadlock. That is followed by tr Uranus square his Leo Sun from July 2024 on and off into 2025. That is the same period as the other Middle Eastern charts are on high alert – and the GOP Convention makes their choice.
Neither of them are looking settled.