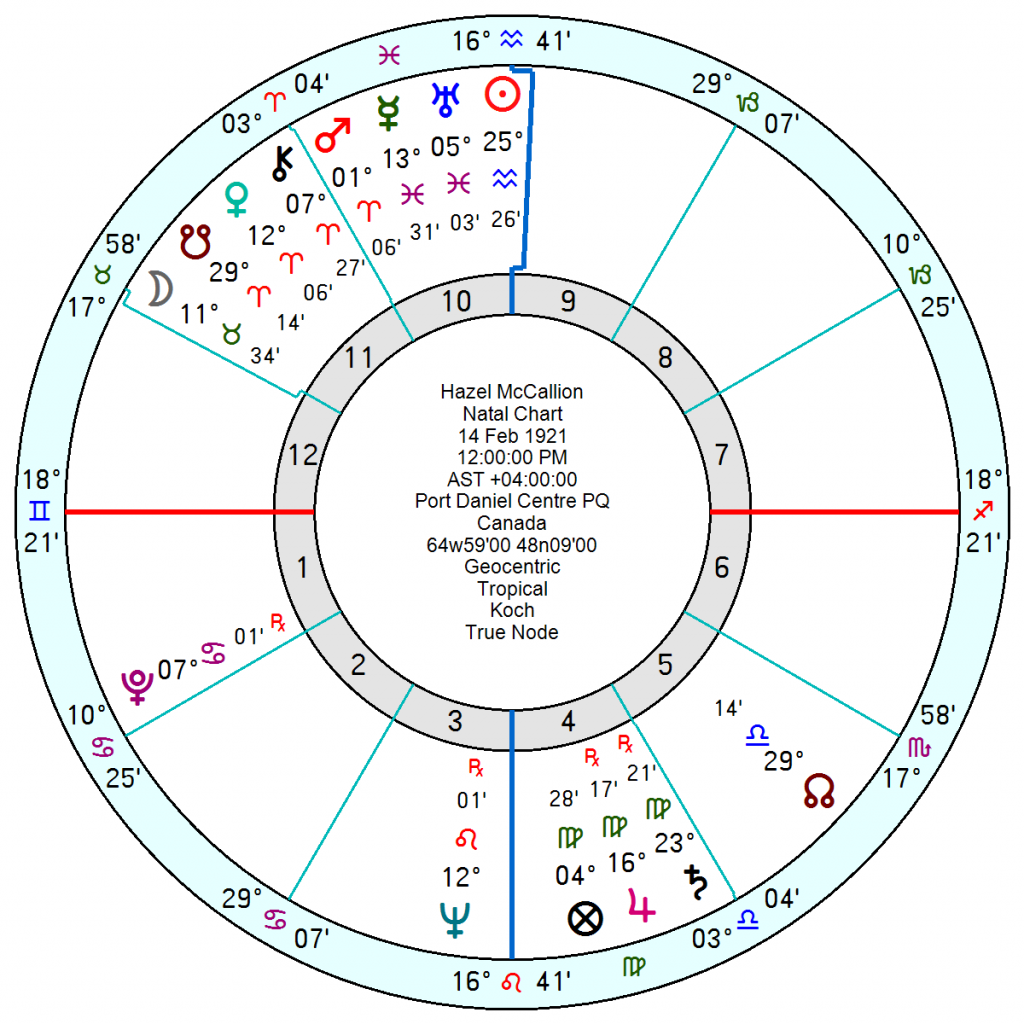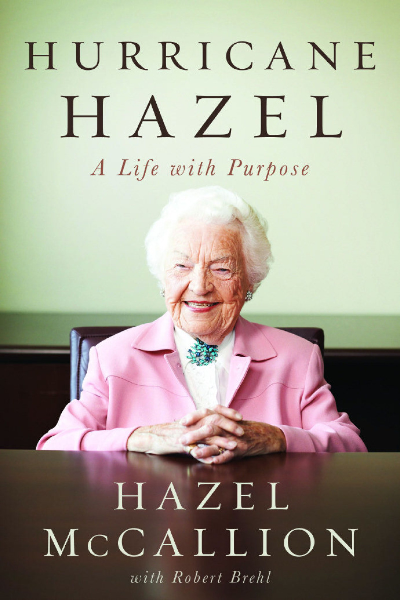 Battling on at 101, "Hurricane Hazel" McCallion, former mayor of Canada's seventh largest city for 36 years, has extended her directorship of the Toronto airport authority for another three years and stayed on as adviser at the local university as well.
'Known for her blunt demeanour and pugilistic style of governing, McCallion has loomed large over Ontario civics for decades, despite her diminutive height.'
She was born 14 February 1921 in Quebec, the youngest of five children, later working for an engineering firm in Montreal and playing professional hockey before loving into local politics.
She is a Sun Aquarius with a practical Jupiter Saturn in Virgo; and a resourceful, courageous and confrontational Mars in Aries opposition Saturn and square Pluto. Her Moon is in steady Taurus.
Her get-it-together 5th harmonic is her strongest, along with her breakthrough 13H. Her tough/enduring 8 and 16H harmonics are also well aspected.