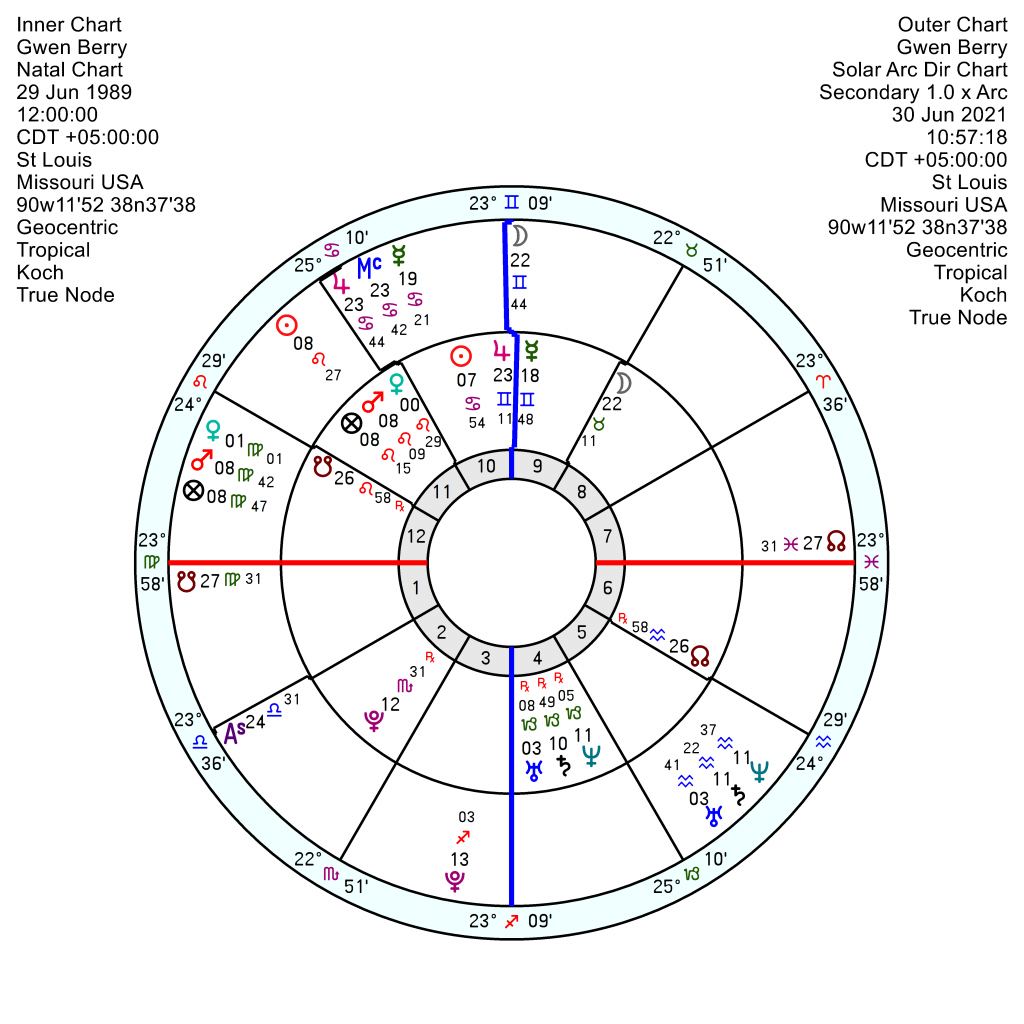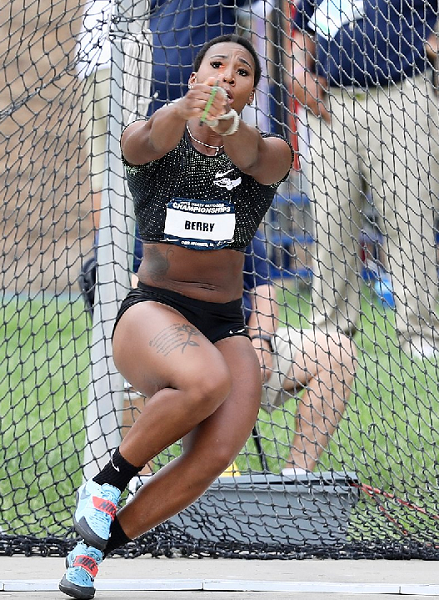 Gwen Berry, the US hammer thrower has responded to criticism after she turned away from the American flag on the podium at the Olympic trials medal ceremony, saying she "never said that I hated the country. All I said was I respect my people enough to not stand or acknowledge something that disrespects them." She draped a T-shirt carrying the words "activist athlete" over her head. Joe Biden issued a statement saying that "part of the pride in our country means recognizing there are moments where we haven't lived up to our highest ideals. And it means respecting the rights of people granted to them in the Constitution to peacefully protest." Other athletes have offered support to her.
In 2019, Berry lost some of her sponsorships after raising her fist in protest on the podium at the Pan American Games in Peru and received a 12-month probation from the US Olympic and Paralympic Committee for the act. She has accused critics of her protest of favouring "patriotism over basic morality".
Born 29 June 1989 St Louis, Missouri, she has a Cancer Sun opposition the highly-strung, can-be-tinged-with-genius and also chaotic Saturn, Neptune, Uranus conjunction in Capricorn and trine Pluto. The Sun Neptune Pluto marks her out as more than usually ambitious. Her Pluto is also in an angry and aggravated square to Mars in flamboyant Leo with her Mars in an enthusiastic conjunction to Venus. Plus she has her North Node in dedicated-to-a-cause Aquarius.
She's certainly determined, enraged, uncompromising and unpredictable. Her Moon is in stubborn and earthy Taurus. Tr Neptune square her Jupiter this year until early 2023 will dash a few of her hopes; the tr Saturn square tr Uranus will tug at her aggravated Mars square Pluto; and there are muddled, unhelpful Solar Arcs in 2022 so it won't be easy in the immediate future.
If I'm honest I'd have to admit to being conflicted. There are clearly huge and ongoing injustices that keep not being addressed which do damage to a goodly chunk of the population – and they need to be faced up to and brought under control. I quite understand why those in a position to make a stand do so.
And yet and yet – maybe its just compassion fatigue or oppression exhaustion – it does jar. As do the present run of USA TV police crime and medical series which have gone into propaganda mode. Which is perfectly understandable at one level given the inequities perpetrated against the black community. And I am a huge believer in drama being a good vehicle for putting new ideas out into the culture. But but but – is it effective? I'm not sure.
Pic: jenaragon94