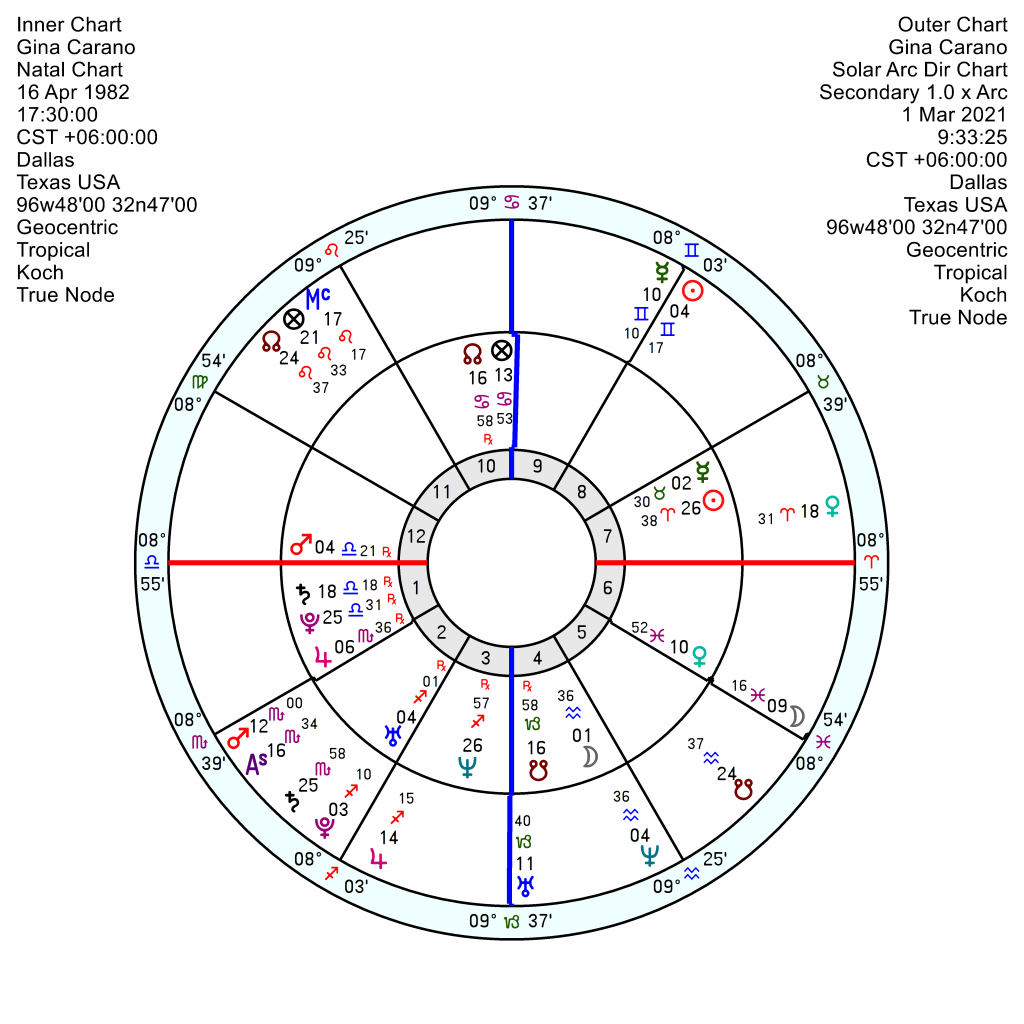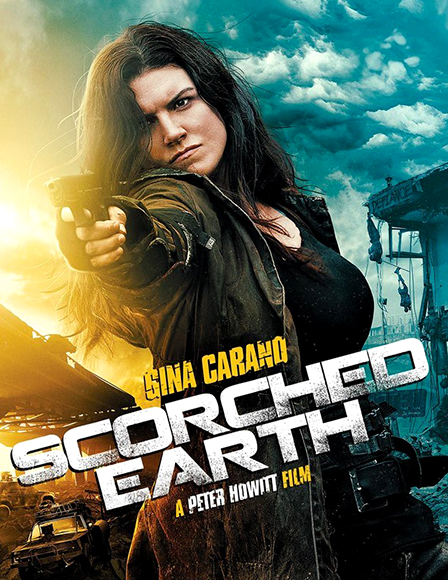 Gina Carano, lead actress in the sci-fi series "The Mandalorian" has been fired for her 'abhorrent and unacceptable' social media posts. She suggested that hating people for their political views is as bad as the persecution of the Jews by Nazis and is similar to the start of the Holocaust. Previously she mocked the wearing masks during the pandemic, supported voter fraud allegations in the recent election and is being cheered on by Ted Cruz.
Born 16 April 1982 she's a former Mixed Martial Artist turned TV personality, actress and fitness model. She has a 7th house upfront Aries Sun opposition Pluto Saturn in Libra and trine a 3rd house Neptune – unyielding, ambitious, controlling, evasive. More significantly in terms of her mouthiness is Mercury in obstinate Taurus on the focal point of a Yod to a volatile Mars sextile Uranus which will tend to make her fly off in all directions, throwing out random comments. She also has a wide Yod of Venus sextile Mercury inconjunct Mars, which will give her anger issues and a firecracker temperament.
And her Mercury is in an exaggerating opposition to Jupiter square a loves-to-shock and inflexible Aquarius Moon. Her Mercury also opposes Pluto squaring onto her Moon which will ramp up her conspiracy-theory tendencies.
A very intense lady and not one for backing down. Though with tr Pluto square her Sun and Pluto this year and next she will be forced to let go and reassemble her life